Top 10 Product Photography Ideas at Home to help you Sell more
January 1, 2021 in Product Photography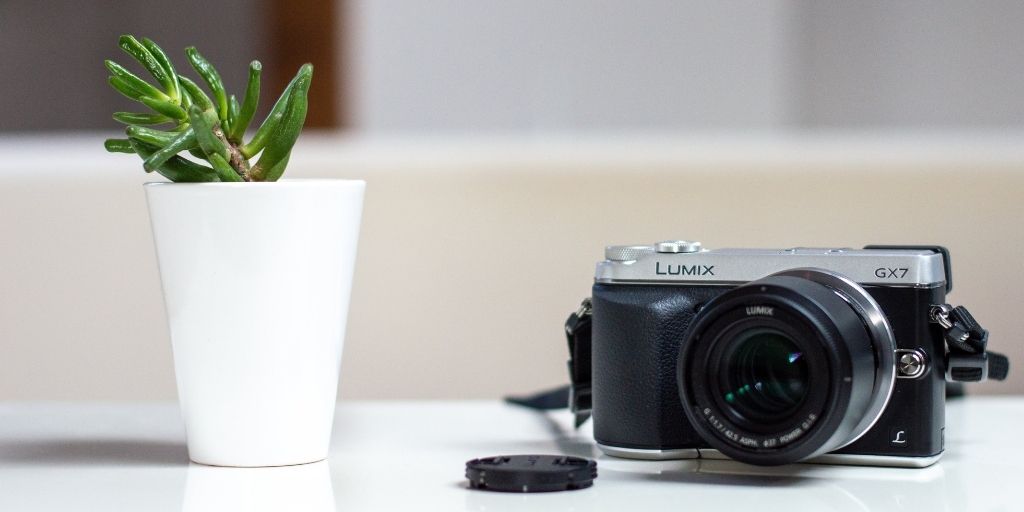 It is no more a secret that your product photography ideas and product image editing are two cores of getting more sales. Your customer can't physically touch the product on your eCommerce, hence they need a visual guide about how the product looks and how it may feel in real life.
But here's a special note for you. The best way to keep yourself updated in the product photography business is to challenge yourself and experiment with new eCommerce product photography ideas.
Here are the top 10 product photography ideas at home for you to increase eCommerce sales and grow your eCommerce clients.
These are some of the best product photography ideas at home which are simple, trendy and yet highly-effective to grab the attention of your audience.
Hence without wasting any more time, let us start with this amazing list.
Top 10 Product Photography Ideas at Home for you to Sell more
1. Showcasing the Scene
While a clean background with product only style is very important, you may also know that the customer also wants to see the product in its natural environment. Hence showcasing the product in the scene, where it usually might be seen helps the customer to understand more about the product.
Now that you are at home, pick a product (big or small) and start capturing it as you would normally for an eCommerce product. But here's a little challenge for you. Use natural lighting, make sure that only the product grabs the attention of the viewer.
2. Experiment with Flat lay
A flat lay is among the new trendy photography styles used by eCommerce and photographers to showcase the product from a bird's eye view (from the top). While it may be simple enough for product photography ideas at home, you can add your own props, style, and presentation.
3. Go Macro
Over the years, customers are looking out for new angles and shots of the product. Some wish to see a product from above, while some want you to go macro. So, while you are trying out new product photography ideas at home, it would be a great step to explore macro photography.
It is most popular in the niche of jewelry photography and within smaller subjects with details. Hence give it a try with different backgrounds, product image editing styles, and angles that showcases your very own product photography style.
4. Freeze The Frame
As we said, people like to see what they haven't seen before. And frozen frames surely makes it to the list of unexplored product photography styles. Usually, you could find the example of the following shots for products that can be thrown, spoiled, or some time cut.
Capturing these transitions of milli-seconds actually leaves a lasting memory and helps the customer to remember the product for a long period of time.
5. Use Reflective Surface
This is new and trendy. You too might have come across those DIY product photography ideas at home with the help of a reflective base and plain background behind it. Not only does it bring the new royalty to your image, but also grabs the attention of the viewer.
The very important factor that can affect the image is your product image editing. Ensure that no stains or marks of fingerprints are left in the frame. Give it a shot and bring out the best of your product photography style with the following trend.
6. Show the Product in action
Showing the product in action is always a wise product photography ideas. Moreover, if you observe the Instagram page of Nike, you would clearly see that, instead of promoting the product, they showcase it in use.
Well if it works for them it surely can do for you. If you are capturing shoes – show them in action, if you are capturing a chair – show people sitting on it and the list goes on for every product.
Also, note that you do not have to steal the thunder out of the product, on the opposite, you have to show it in action to grab the attention.
7. 360 Photography
There is no doubt that 360 product photography will be the new eCommerce trend. Be it product image editing services or the well-known photography services around the globe, all are leaning towards this new trend and so should you.
It is a great interactive way through which the customer can actually see the product the way he wants, without missing a single sight of the product.
8. Showcase Variation
People may not like the exact product you are offering and showing that there are different variations available, you are making sure that they stick around to see what else you have to offer.
Rather than telling that an eCommerce company also offers a different version of a product, showcasing it is much better and reliable for your customer.
9. Suspended Products
Ok, so you want to stand out and probably make your audience hook to your image. Maybe the best way to do so is to make them float in the air. With clever photographs and product image editing, you can make it happen in a truly magical way.
10. Showcase Personality
People are getting aware of world issues and the importance of environmental safety. Hence while showcasing the product, you can also support a cause, you would easily grab the attention of the masses.
If your brand is showing support for a cause, show it in your product photography.
Bonus Read
With the above styles and the top 10 product photography ideas for trying them at your home, you are all set to stay up with the trends that are changing over the year. But in doing so, the most important weapon for you is the product image editing.
Let's face it, even if we do all the things right, the end result without product image editing always feels incomplete.
If you are trying out the product photography ideas by yourself, and wish to get them edited, PixelPhant is at your service.
With years of experience and a professional image editing team, PixelPhant is among the best product image editing services, helping eCommerce and photographers around the globe.
Be it jewelry photography, shoe photography, or the niche of your product, you can expect the best result within a turnaround time of 24 hours or less. Get your free trial by clicking on the "Get Started" button below and experience the best product image editing service yourselves.
Try PixelPhant for free
---
Use PixelPhant to get more conversions for your online store with better product images.

Background Removal | Clipping Path | Color Correction | Cropping & Resize | Retouching | Shadows