Professional Background Removal Service
PixelPhant offers a hub of professional background removal services and photo editing with AI efficiency and expert supervision.
* No CC required for signup
99.99%
Orders confirmed first time without correction
99.96%
Orders Delivered on Time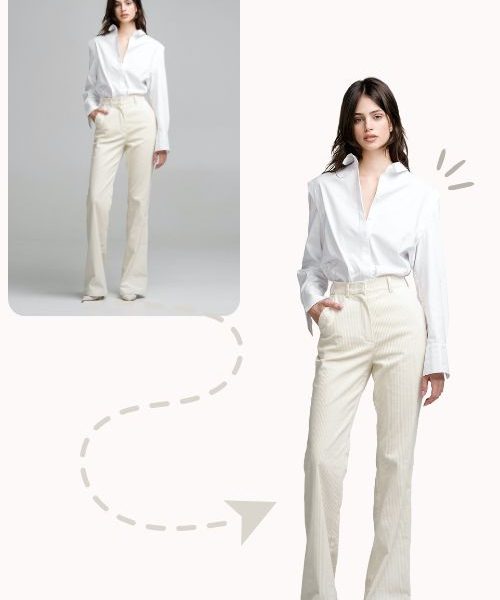 Understanding
Photo Background Removal Service
Getting Started with a professional background removal service often includes services that are more than just "removing background from the image."
With PixelPhant, professionals choose additional photo editing services like:
Basic Retouching Service
Shadown Adding Service
Clipping Path Service
De-Wrinkling Service
PixelPhant is a professional background removal service company providing state-of-the-art image editing services for eCommerce and studios.
Clean website
Removing background can make your website look neat and sophisticated with a clean, flawless photo background for your product images. Background removal service helps in presenting your eCommerce as brand that put efforts in curating a consistent customer experince.
Focus on the product
Having a neat and consistent background ensures that a customer stays focused on the product itself. If a customer is distracted by the dirst, marks, or wrinkles in the background, your store might loose engagment and eventually see less conversions. Product Background Removal service helps in increasing product engagment with a clean high-quality image to boost sales.
Symmetry and consistency
Using a consistent background color, croping and margins creates an overall symmerty. This helps an eCommerce build a professional brand experince resulting in better customer experince and trust.
How PixelPhant Photo Background Service Elevate Your Products?
PixelPhant is a leading professional photo background removal service that works with Ecommerces and Studios to enhance their product and model images—that looks professional and aligns with their brand image.
Getting a Transparent Background
Working with a Photo background removal service ensures that the image's quality is not compromised. Our in-house team and AI precisely create a selection of the product. Once the selection has been made, it can be used to create a high-quality cutout.
For complex surfaces, advanced masking techniques are used by professionals, whereas for simple surfaces, our highly-trained AI (repetitive, same thing in previous paragraph) creates clean cut-outs. Every image sent back goes through a two-stage quality check to ensure you get the best results in one go.
Changing the Background Color
Creating consistent background is an easy and quick way to build an online brand with product images. Changing the background color to a custom brand tone helps keep the product presentation constant and familiar.
With PixelPhant, you can easily add any custom background color with a hex coder when choosing the background removal service. Once you create your image editing specifications, you can save it and use it for all your future orders with one click.
Keeping the Orginal Shadow Consistent
Shadows are essential to make the product look more realistic and trustworthy. But when using only any AI tool to remove the background, we also lose the original shadow.
But our team of professional retouchers ensures that isn't the case for you. After the background removal service, every original shadow is manually created. This ensures that you can choose any new background, and the product will still look authentic.
Having a Clean Product Background
Photo background removal is one of many ways ahead. Many of our clients opt for a clean background and basic retouching. All the dirt and spots are removed manually to ensure that there are no distractions at all. To fill the frame, the original background is professionally extended to the corners—hiding the scene from the studio.
All-In-One Professional Image Background Removal Services at One Place
01
Background Removal
Background removal is a photo editing where the whole background of the product or the model is removed and the new file saved in PNG format. This new image can easily be placed over any other image or color to add a fresh background.
02
Background replacement
Background replacement is a professional image editing service used to change the background of the product or the model. For eCommerce and studios, the most common background is replaced with solid colors. Some of the standard background colors are grey and white.
03
Complex BG removal
For many products, like mesh, net, stray hairs, and furs, services like clipping path won't deliver the desired results. That is why advanced image background removal services are used.
Why use Background Removal Services?
Image background removal service provides an easy solution to many problems presented during photography. It helps remove the unwanted background and replace it with a preferred one. This can be a color, gradient, or even another image. Background removal service allows eCommerce to ensure that the product's background is consistent. Now, Even if some areas beyond the backdrop are visible, you can be assured that they will be taken care of during background removal service.
A simple and clean background allows eCommerce to bring professional consistency with the color, margins, cropping, and product placement.
Background Removal for Ecommerce
PixelPhant background removal for eCommerce products helps improve product presentation with a clean and consistent background. Our experts ensure that all products follow standard guidelines, margins, cropping, and quality ratio across product images.
Background Removal for Studios
With a transparent background, use your product images freely across platforms. Pixelphant background removal service helps studios eliminate the time of capturing the same product on a new background. Instead, opt for the background color you want; you will receive all the images within 23 hours.
Photo Background Removal Service That Ensures Seamless Presentation
PixelPhant is a leading photo background removal service that brings ease to Ecommerce's creative team. No more struggling to keep up with the backdrop when you know it will be corrected in post-production.
Our expert retouchers and highly trained AI remove background in less than 6 seconds (600+ images/hours) and optimize the images to deliver in less than a day.
Quick Turnaround Time
Accurate & Precise Cutout
Background Customization
Two-Stage Quality Control
Finding the right balance between humans and AI photo editing has scaled PixelPhant's background removal service. This creates an efficient ground for further editing and customizing the background according to your brand's guidelines.
Be it adding in the original shadow or swapping the background with a particular tone. All you need to do is get started with PixelPhant.
Getting Started with PixelPhant Professional Background Removal Service Company
Online shopping has much to do with how the product is presented on the sites. For a regular customer, the quality of your product images reflects the product's quality in real. PixelPhant has been continuously working to make that images for our customers stand out in terms of quality, consistency, and brand building. Background removal service has one of the most evolved photo editing services.
And with that, our team of experts has gladly matched the expectations of top creative heads from eCommerce and studios.
Would you like to discuss your specification with our retouching experts as well? Let's get set up and meet, and PixelPhant would be happy to share our workflow with you.
Background Removal Service FAQ's
Got a question? We've got answers. If you have some other questions, see our support center.
Remove Background From Product Photos With PixelPhant
There are free credits available in your account to send your files for testing and a free trial.
TRy ai background removal for free
No Credit Card Required