9 Shoe Photography Ideas [+16 Examples] to Style your Shoot
Updated on April 27, 2023 in
Photography
by
Chetan M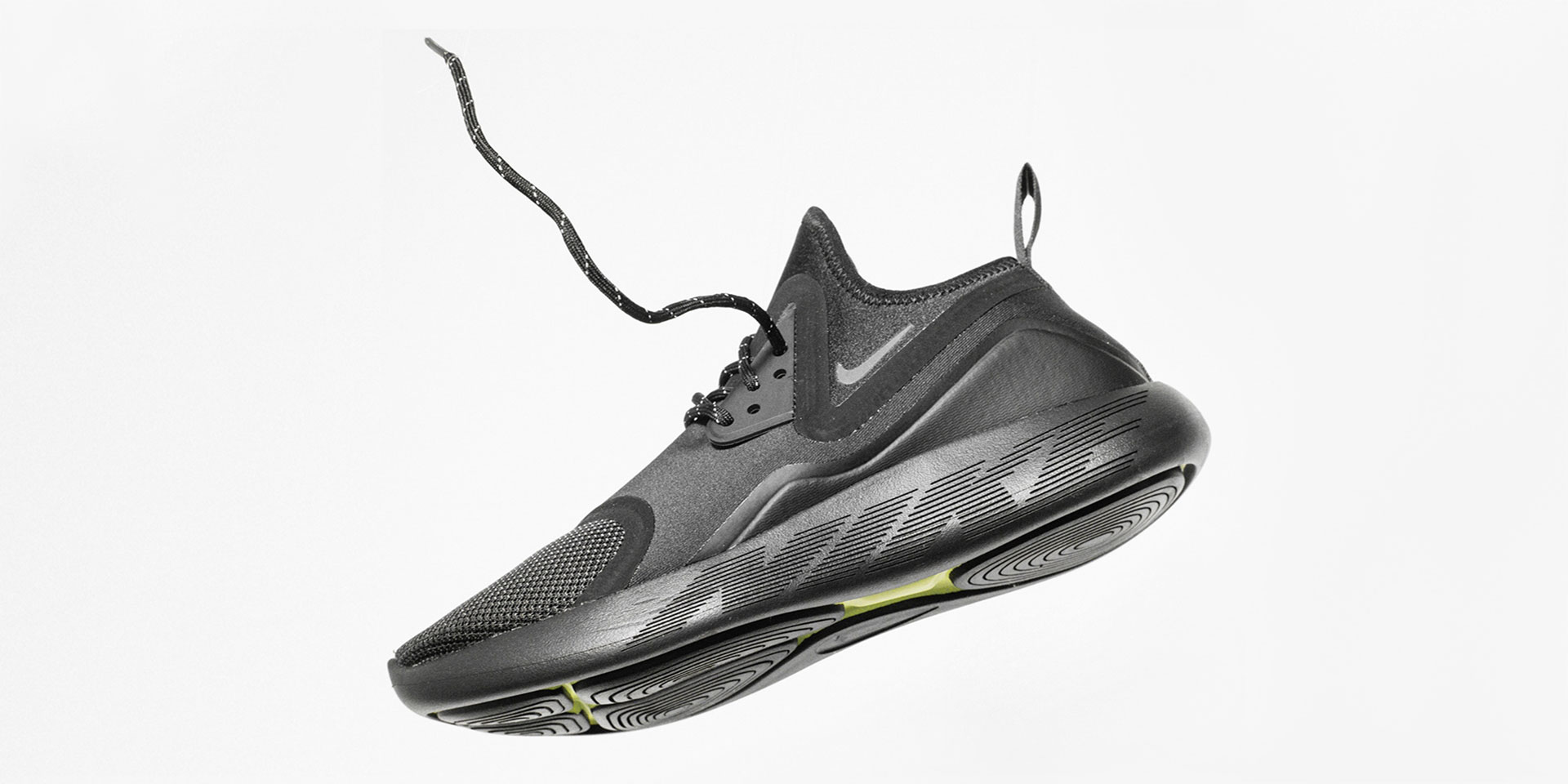 Wondering the best way to showcase shoes on your eCommerce?
Creative shoe photography is an essential factor in driving sales.
Understanding the customer and putting the best shoe version is an art you must explore.
Why does eCommerce need shoe photography? Let me answer this by asking you something.
Would you buy a well-presented shoe with detailed visuals from all sides and angles, or just a shoe with few images and no effort to help you?
Surely you'll go for the product with high-quality product images because it builds trust with the quality.
Shoe photography ensures that customers can learn about the product and makes the engagement memorable and trustworthy.
Here, I share the nine best shoe photography ideas and 16 Examples to Get Inspiration.
Photographers! It's time to Grow with PixelPhant Referral Program 📸
9 Best Shoe Photography Tips & Ideas
Knowing how to click a picture worth selling is essential to getting the perfect images. Capturing a shoe in a frame is not.
Professional photographers have to take care of a lot of factors. Other than the camera and high-definition lenses, there are a lot of factors that will contribute to the final image.
In this blog, we are discussing 9 Professional tips & ideas on shoe Product photography.
Keep into account the below-mentioned dos and don't of shoe product photography:
1. Research & Planning
First in this list of shoe photography ideas is this. Most of the time, we just take our camera and start experimenting with setting the camera settings at their best, and I have done the same until I read about it.
You don't need to sit for hours and to make a plan.
It's simple just take your notebook and start with the simple questions, like
how many different pairs of shoes you're going to shoot?
What are the primary colors?
How many angles do you need to shoot?
How much time you'll spend shooting?
These will surely help you save and track time.
You'll know what to research and where of course, maybe you are good at professional shoe photography, but you can't remember everything, so by analyzing – I mean to go through the book – a guide for how to take photos of shoes or an article which you think suits best for the shoot you're about to start.
2. Pay attention to details
Another vital shoe photography tip is to pay attention to details.
Detailing in the product is ignored most of the time, but they do matter a lot. Keep an eye on every single detail of the product.
Photographing a shoe focuses only on common aspects such as placement and adjusting the frame.
Make sure the surface on which the shoe is placed is clean and free from any grime and dirt; this will not only look bad in the product image but also ruin all your efforts put into shoe photography.
Make sure the surface on which the shoe is placed is clean and free from any grime and dirt; this will not only look bad in the product image but also ruin all your efforts put into photography.
Check whether the laces are tied properly or not. Make sure the straps are well-adjusted in the case of heels, wedges, and other footwear.
3. Avoid busy backgrounds
Background plays an essential role in any image and is among the most crucial shoe photography tips.
Especially when it comes to taking shoe photographs, it is essential to select a well-matched background.
The white background is most suited for product photography. Busy environments can steal attention and hide the product that needs to stand out.
Try to choose a neutral background that will let your product come into the limelight.
The white background will not overpower the color of the shoes and will create a great contrast.
Avoid background, which can hamper the view of the product.
4. Choose Your Location Wisely
Your Shoe photography ideas and concept will mostly depend on the goal you wish to achieve through the shoot.
Among these, choosing the location of the shoot (indoor/outdoor) will play a critical role in achieving your goals.
When shooting indoors, the lighting, as well as the background, are always in your control. You have much more mobility and control over the shoot.
This works great if you capture the subject (in this case, a shoe) for eCommerce.
You can avoid any background distractions, stay consistent and create symmetry among the product images.
At the same time, if you wish to showcase the shoes in the natural habitat for social media, ads, or banners, you can choose to go outdoors.
5. Shape and size matter
Product shape and size matter. Showcase the shoe in the best possible way. If you are taking an off-foot shot, you must stuff the boots so that they can retain their actual shape.
To present the natural shape of the shoe, it is essential to fill old clothes or cotton in the shoes. One must also let the shoe stand in its place. A shoe simply lying on the floor looks unpleasant.
For photographing the shoes, it is essential to place a shoe in the standing position.
You can use threads or dental floss to give additional support to the shoes' strap. Such lines and floss used for help can be easily removed with simple product image editing.
6. Avoid harsh lighting
Lighting plays a significant role in photography for a shoe or any other product.
A high-quality camera needs adequate lighting to get a crisp and clear image.
Natural light is always best for taking images with a professional camera.
If natural light is unavailable and you have to opt for artificial lighting, make sure you do not create harsh lighting, as it can degrade the quality of the shoe images to an extreme level.
Use soft light for the best results.
7. Focus
A focus is a significant factor in shoe product photography.
If you are putting a focus on the wrong side of the shoe, it can create visual tension, which can distract and confuse your target audience.
Focus on the whole shoe, or the shot will be ruined because your audience always wants to see the entire shoe with details, not the blurry parts.
The photographer likes to use soft focus but does not try this until it's a well-planned theme.
A soft focus will kill the composition, which is an essential factor.
Use a high aperture to help you create focus and a tripod to get a still shot. You can also read makeup product photography.
8. Experiment with angles
You must take away at least one thing from these shoe photography tips and ideas. A single shot from one angle is never sufficient.
Even a professional photographer can not make a perfect shot in a single click.
Instead of taking a shot from one angle, clicking multiple images from different angles is advisable.
Flaunt your creativity by taking shots from all possible angles.
Along with some standard shots, capture the shoe images from strange and varied angles.
9. Post-Processing
Once you click shoe images, it's time to edit and bring new life to them.
Eliminate all the flaws in your image to get a perfect shoe image.
Ensure
you do not erase the natural shadow formed adjacent to the shoe during image editing.
Shadows give a realistic and practical feel.
For post-processing, you can always DIY, hire an in-house graphic designer, or provide professional photo editing services.
16 Examples of Creative Shoe Photography
Being organized
One of the most attractive ways to capture shoes neatly is by arranging them for flat-lay photography.
Specifically, arranging them at an angle of 90 degrees from one another.
This helps in presenting a creative and clean look for the products.
Sending brand message
How about sending a message through your image?
If the shoe brand wants to promote a message – for example, balance – you can add props to showcase it.
These unique images are a great way to build curiosity and engagement among the viewers.
Creating frame
You can also build a frame around the shoes to bring attention to them. One creative way to do that is by using props to do it.
Above, you can see that the white environment is created around the Shoes to creatively make them stand out and put a natural frame around them.
Changing "normal"
Breaking norms is also a great shoe photography idea that you can try.
Not every day one sees something that sticks to their memory wall. When you do so, it makes a huge impact.
Remember. In trying to be unique, make sure you avoid hurting the sentiments of the people.
The last thing you want is controversy through lousy PR.
Sharing tales
Storytelling is an integral part of photography and advertising.
It instantly connects and shares emotions among the viewers. So, you can also try to bring the story to your creative photography ideas for shoes.
Adding life
While making the show, the focus is one great piece of advice; you can also show the lifestyle around it.
What does it represent? Your shoe images must define it.
The best way to come up with this creative photography idea is by looking at the buyer's persona of the shoe.
Showcasing USP
USP stands for Unique Selling Point/Proposition, which means what makes the product different from other similar products.
Showing that in your creative shoe photography is an excellent representation of the brand and the product.
A pro tip would be to go bold with the scene.
For example, if the shoe is waterproof – how about using a large water body to showcase the contrast of nature?
Again, it will depend on the tone of the brand you are working with.
For the community
Targeting the community makes the product a popular choice for the people in the community.
Plus, among the people who love to represent it or show their support.
The community you choose can be based on demographics, social messages, global events, sports, or a section of society.
Being personal
The trend of personalization makes the product specifically for the customer.
Integrating this trend into the list of your creative shoe photography ideas can be a great start.
The goal is to make a familiar show – that one can buy from anywhere – become a brand image.
What is it for?
The question must be answered. And one great way to do it is by adding relevant props and the environment in the image.
Doing so, make sure that the attention stays on the products and props are just added accessories to the frame.
Details of professionalism
No matter who you are targeting, you want them to trust you deliver high-quality products.
Your shoe photography and its professional editing must also ensure that the quality is reflected in the image.
Showcase the details and let the shoe flaunt itself.
Just a shoe
When we think about creative shoe photography ideas, we often overlook simplicity.
Something that has been in trend and will always be.
No fuss, but presenting a shoe in a natural environment with good lighting can make the customer curious to learn more about the product.
Contrast
Contrast has been a crucial part of photography and nature.
So why not use it in a way that stands out? It can be colors, types, styles, and everything you can imagine.
Don't be afraid to go bold.
Just pick one difference you want to showcase and build your frame.
Behind the scenes
It's always interesting to look at the process. How it was done, and how ideas ended up in reality.
You can also use the exact string of thought to capture your shoe.
And even if you can't show the actual behind the scene, how about the blueprint of the shoe as the backdrop?
The inspirations, raw images, first drafts, etc., all share the same emotions.
Blend in
We recently looked at the contrast; let's make it monochromatic. And that is not limited to just the colors.
You can use the background of the same color – sure – but you can also use the product's material.
Moreover, you can even use props of the same color as the shoe (like leaves for the green shoe) to create a fresh perspective for the viewer.
Just enough
Tease is irresistible. It's mysterious, and it shows just enough to boggle our minds.
You can use a similar technique to showcase just enough sections of the shoes to create a mystery around them.
Conclusion
Observing and applying these essential shoe photography tips & ideas will lead to improving the quality appeal of your online product portfolio.
Moreover, it will provide your customers with optimal shopping experiences.
Thus here you go, shoe photography has a lot of fun.
Various sizes allow you to test the angles and lighting setups and get creative with colors and backdrops.
The recommendations are welcomed as what are your views about it.
After reading this beautiful blog, We highly recommend you learn about the 12 Best Photo Editing Apps to edit your photos professionally and flaunt them on social media.
Moreover, if you are looking for the best product image retouching or background removal service to get your eCommerce images edited by real experts, click on the "Get Started" button below and get a free photo editing trial by PixelPhant.
Beautiful product images across your website.
Background Removal, Clipping Path, Color Correction, Cropping & Resize, Retouching, adding Shadows, and more.

Try PixelPhant for free
No Card Details Required