Flat lay photography has consistently been a popular eCommerce photography style. It's versatile, product-driven, and at the sametime draws the attention of the viewer.
Since flat lay product photography is highly demanded, PixelPhant wanted to share everything you need to learn about it.
This is the only guide you need for flat lay photography. Make sure you bookmark it or save it in your notes.
Now that we are ready let's get started right away.
Photographers! It's time to Grow with PixelPhant Referral Program 📸
What is Flat lay photography?
Flat lay photography is a type of photography style that captures a product from a top view. Products are laid down and arranged on a flat surface, while the camera is positioned right above them.
This style of product photography allows brands to showcase products in a visually appealing way while easily drawing the attention of the viewer.
For photographers, flat lay photography is easy to learn and as well an in-demand style of photography service.
Equipment for Flat lay Photography
Camera
A good camera for flat lay photography would be one with a high resolution, a large sensor and a dynamic range. While you can choose any camera of your preference, Sony A7R IV or Canon EOS 250D are considered the best product photography cameras.
Since the camera will be mounted on a tripod, in-built stabilization is not a must-have. A tilt screen on the other hand can be very useful. It will allow you to frame your products right much more efficiently and quickly.
Lens
Generally, a Prime lens with approx 50 mm focal length is used for product photography. It gives a natural perspective of the product, closely resembling what a viewer might see in real life.
Additionally, if you want to capture the intricate details in flat lay photography, Macro Lens can also come in handy. We have shared the best camera lenses for product photography, which you can refer to.
Tripod
A good and steady tripod is an essential part of professional flat lay product photography. It allows you to mount your camera safely at a height with an angle facing downwards. It also ensures consistency and lets you focus on framing the product.
A ball head or a three-way head tripod provides flexibility in positioning the camera. A good starting point is to choose a tripod that is at least 5 feet tall. This will allow you to get a good overhead view of your objects, without having to stoop or kneel
Lighting & Reflector
The most preferred type of lighting is Natural light. But when it comes to product photography, consistency is very important. This is why, it would be ideal to create a natural light environment with Softbox or umbrella lighting.
In the following setting, reflectors would too play a key role to lit the product from all sides. It is recommended to use regular-plain surface reflectors since coloured ones will affect the tone of the products.
Background & Surface
The surface and the background for flat lay photography can vary a lot depending on the brand's message and style guide. While white & grey colour backgrounds are popular choices, brands have started using patterned and texture backgrounds to add depth.
Props and Styling Tools
Props can vary from one shoot to another. They help in creating a visual message, but it is essential to make sure, they are not the main attraction.
Styling tools, on the other hand, are tools that are used for placing products in the right way. These tools can the clamps, pins, taps, glue etc to make sure the product stays in its place.
Additionally, if you are working with clothing, lint rollers can also come in handy to get rid of lints that may make your products look unprofessional.
How to Capture Flat Lay Product Photography?
Flat lay photography might be among the easiest and budget-friendly product photography techniques. But to take good flat lays, you would need to remember the following tips.
Understand the Purpose
The purpose and the use of Flat lay product photography must be very clear from the beginning.
If you are doing mass product photography for an eCommerce, then make sure that all the images have consistency, symmetry, and complementary backdrop to make it more appealing.
Moreover, you can use contrast and asymmetry in capturing ads, such as in banners or ads.
Setting Up Shooting Area
Shooting space for Flat lay photography plays a special role. You are looking for a spacious, well-lit area with a clean, clutter-free surface. While natural lighting is preferred, if it isn't consistent, you'll need a space to set up your lighting equipment as well.
If there are too many products that you have to capture one-by-one, I would recommend you take a clean sheet and lay it on the ground, instead of a table.
This would make setting up products and cameras over and over again much easier.
For the background, that is the surface on which the product is laid down on, you can use your preferred material like a plain sheet of cloth, background sheet of plywood.
Keep styling tools handy. A side table nearby would surely be a great help.
Show Off the Styles (Bundle)
If you are capturing a product with a specific part, which is essential in the overall look of the product rather than holding back show-off in your flat lay photography.
If you are doing apparel flat-lay product photography, you may also use pins, double-sided tapes, sticks, etc. to make it look more appealing to the customer.
In addition, also make sure that before you capture your images, you remove any unwanted dirt, mark, loose threads, or links in the frame. It is essential as this would make the product look fresher.
Arrange the Product
In flat lay photography, the core theme is the arrangement of the product. This means that arranging your products is the essential thing you must take care of. If you are just starting, you can try different yet proven composition techniques. We highly recommend you read our recent blog on Top 24 Composition Techniques That will Improve your Photos.
Setting Up Lighting
Lighting, as we know, plays a crucial role in setting up the tone of the image. Once the shooting area is all set, it's time to set up the lighting equipment for flat lay photography.
The most desirable type of lighting would be Natural lighting. But since it can't be consistent, it's better to choose artificial lighting. This is really important for product flat lay photography.
Some of the best photography lighting equipment are Softbox, Umbrellas, and Light tents. Soft lighting is always more desirable, which is why this equipment will be helpful.
You can choose any one of them or a combination of them as per your theme and requirements.
Now that we know about the source of light let's learn about the direction of the light for product photography.
Most commonly, their lighting is used in two ways. Top-Down and Side lighting.
In Top-Down Lighting, the position of your light source is directly above your flat lay setup. This creates a clean, shadow-free look. This setup works well for most flat lay photography.
In Side Lighting, on the other hand, the light source is placed at a 45-degree angle to the flat lay setup. This setup creates dimension and adds depth to the products and props. It can also create subtle shadows for a more dramatic effect.
Whatever setup you choose, always pay attention to the intensity and colour temperature of your lighting.
Adjust the power settings of your artificial lights or the position of your setup relative to the natural light source to control the intensity. Avoid hard lights as they tend to destroy details on the product.
Soft lighting is best for flat lay photography.
To maintain colour accuracy, be mindful of the colour temperature of your lighting. Use daylight-balanced bulbs or adjust the white balance settings on your camera to ensure accurate colour representation.
Styling & Composition
The most important part of the composition and styling of Flat lay photography is figuring out the purpose of the image. Ask your clients how the images will be used and what are their goals with it.
If it's for advertising, props and background will play a vital role in explaining more about the product in a single sight. If it's for eCommerce product images, the presentation would be more product-driven than storytelling.
Based on the requirements, you can choose different materials, textures and backgrounds for flat lay photography. You can choose from options like wooden tables, marble surfaces, textured fabrics, or coloured paper.
Now, let's talk about the composition.
For most flat lay product photography styles, two composition rules will be the most important ones. The rule of negative space and symmetry.
The rule of negative space tells you to keep ample amounts of empty space around the product. This is to let the focus of the viewer stay on the product.
Symmetry tells you to present the product in such a way that if the image is divided from the centre, both halves are a mirror reflection of each other.
For many products like shoes, both sides won't be identical. But keeping them aligned would be visually attractive.
How to Edit Flat Lay Product Photography?
Flat Lay product photography style relies on professional photo editing. It is to be made sure that all the supporting props are removed neatly.
The overall flat lay product photography can be divided into three categories.
Composition of the image
Basic Flat lay photo editing
Advanced Flat lay photo editing
Composition & Alignment
For product photography, the composition of the image is vital. We have learned about this in flat photography. Now let's understand composition and alignment in photo editing.
Composition and alignment are important in flat lay photography because it creates consistency across the site and presents the product in an attractive manner.
They also tell a shopper about the size of the product compared to other options. If you look at the Fight Club product presentation, you'll find all the products have the same consistent lower margin.
How does it help? It showcases the difference in size much more clearly. It becomes easy for customers to see that AIR Jordan 1 and AIR Jordan 3 in the image have the same size. Yeezy Slides, on the hand, have different dimensions.
Along with that, if we look at the overall composition of the site, it creates uniformity in presentation.
All this done to create a better user experience and consistency of branding across the site.
Basic Flat lay Photo Editing
The Basic flat lay photo editing includes removing spots, dirt and simpler unwanted objects from the image. It also includes creating basic consistency across the image. This can be done by:
Adjusting the exposure and contrast to ensure details of the product are visible, and the overall tone of all the images are consistent.
White balance correction to ensure accurate colour representation by neutralizing any unwanted color casts.
Adjusting saturation, vibrance, and individual color channels.
Reducing noise or graininess using noise reduction tools to ensure a clean and professional look.
For flat lay photography and editing, having a consistent background will also be vital. That is why choosing a light solid background that works with different types of products is always recommended.
Advances Flat lay photo editing
If you are looking forward to presenting the product in a luxurious and expensive manner, the level of editing input would increase drastically.
Rather than sticking with the original photography background, a background removal and replacement service will be used. This would eliminate all the distractions in the background and create a clean and consistent background across the image.
Now if we talk about the product itself, it would be aligned and adjusted to its every bit. All the unwanted bulges, wrinkles and lints will be removed.
In clothing, for example, both the sleeves will be aligned and adjusted to the same length, the shoulders would be flawless and the overall presentation would be enhanced to match the luxurious expectations.
One of the significant differences between basic photo editing and advanced photo editing for flat lay photography is the guideline a retoucher follows.
Photo editing guidelines for Basic photo editing in flat lay photography are generally universal. Advanced photo editing, on the other hand, has customized requirements for each and every brand.
Flat lay Photography Ideas
Now with all the above tips, we hope you are set to start flat lay photography. So here are some of the most interesting, eye-catching Flat lay product photography kinds you can use.
1. Negative Space
Here the product is placed strategically in order to leave enough amount of space around the product. This way the image looks more milimistics and the focus stays on the product itself as there is nothing more in the frame.
2. Cluttered / Un-grid
In the following image, numerous products in a single frame look scary. But in order to get these flat lay photography right, you would need to place all the products in a way that might look cluttered but aren't annoying.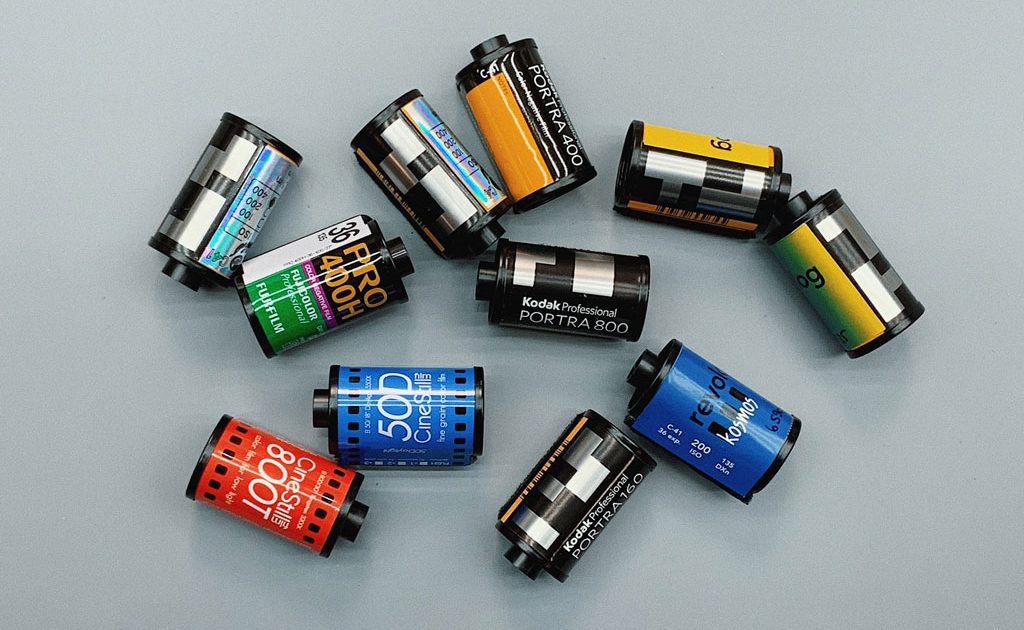 3. Grid
If you believe that clutter was not your way of photography, Grids might come in handy for your flat lay product photography. You can either create symmetry with similar products or if you have a bunch of different products, you can arrange them systematically.
4. Contract
Bring contrast in the frame gives you a great range to bring attention to the frame. Moreover, this is great if you are just starting your flat lay photography.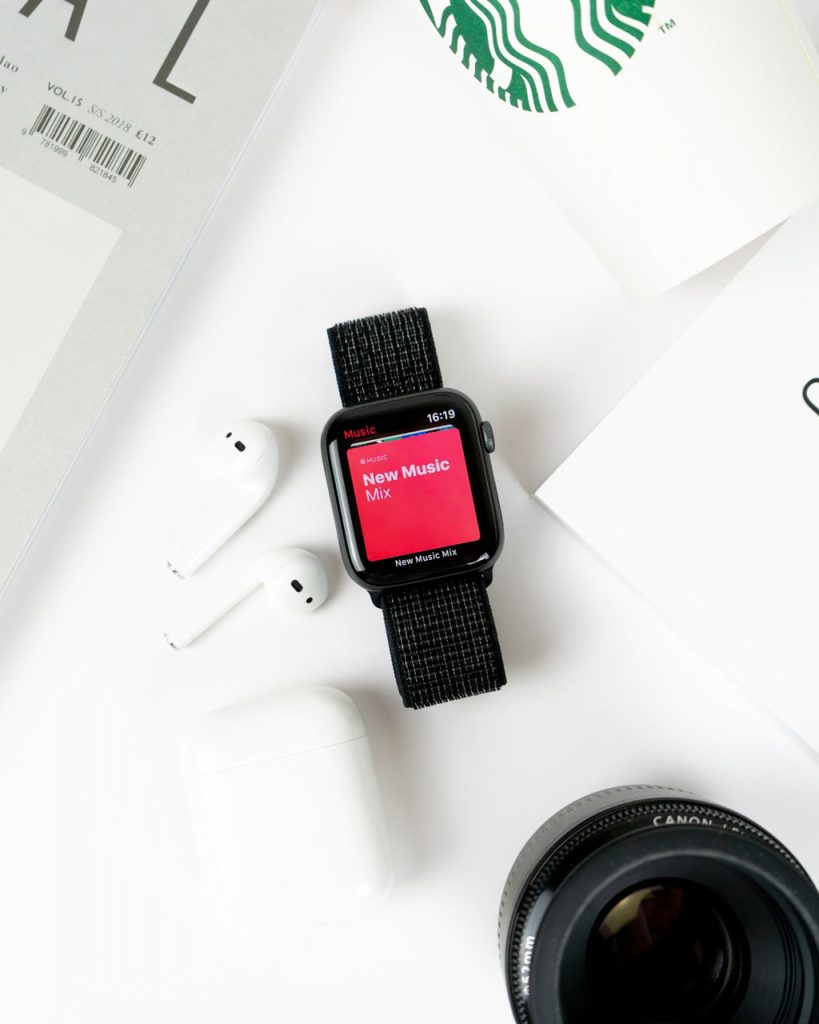 5. Adding Props
Props are a great way to fill in the frame, especially in flat-lay product photography, where the goal brings in a new perspective. But make sure that props drive attention to the main product and don't catch the attention of the viewer.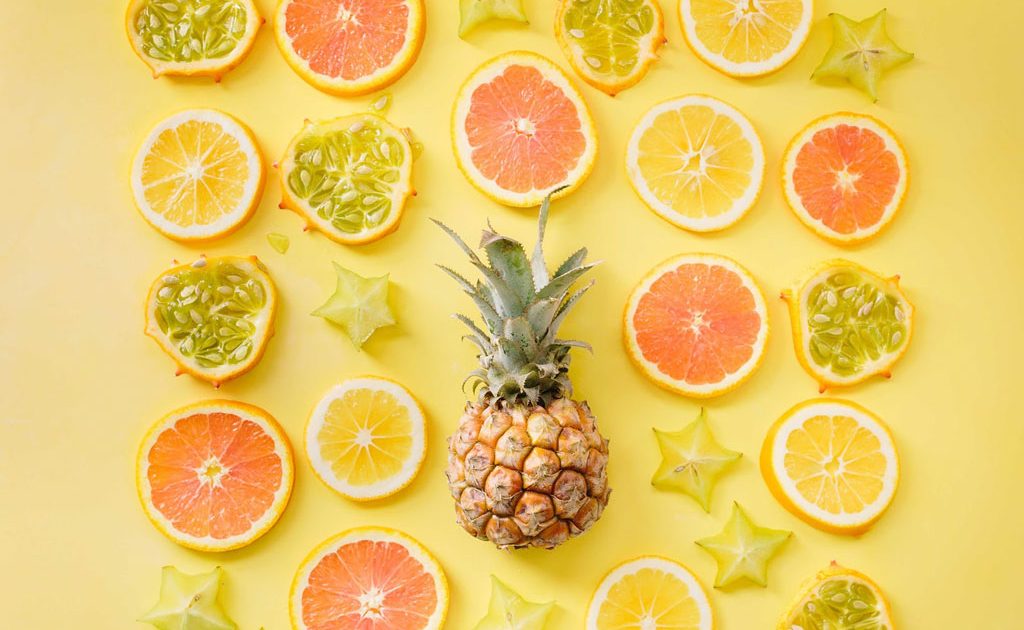 6. Layering
As we have said before, adding layers is one of the finest ways to bring frames to an image. Adding different layers in your flat lay photography can help enhance the image and make the image look more professional.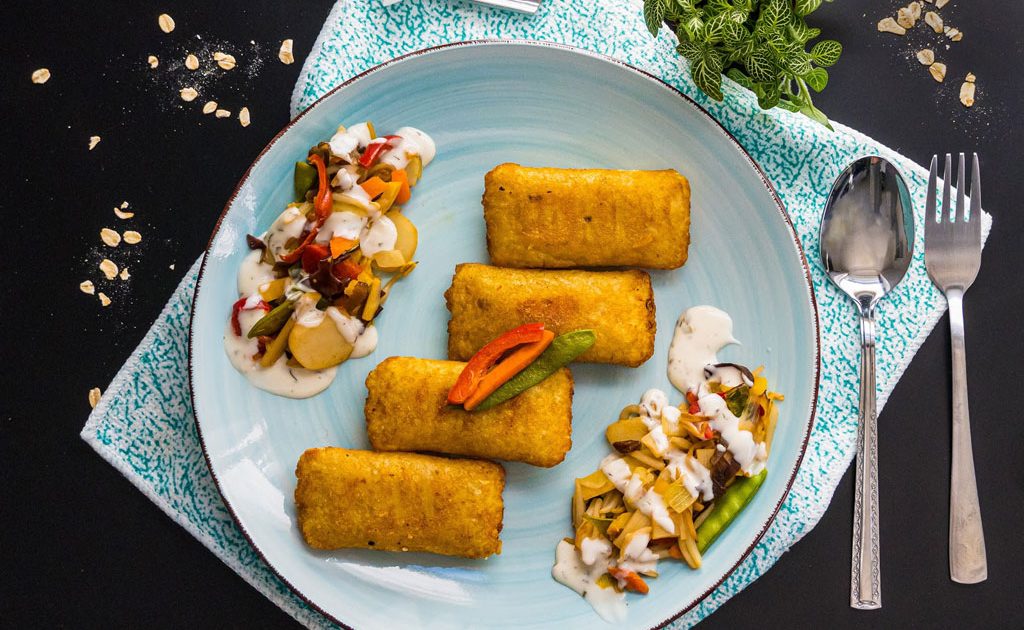 As per your part, you can start by trying all the above kinds of flat lay photography to find out what works best for you. In addition, you can also mix up these photography styles to find the sweet spot where the image is different and attractive at the same time.
Your Next Steps
If you are just getting started with flat lay photography, the best advice or tips you can get is to experiment a lot. It is a creative commercial style of photography that requires very less time to learn.
Above we have shared a detailed guide on how to get started with flat lay photography & photo editing. Additionally, if you'd like to get a free trial of PixelPhant product photo editing service, sign up now.
PixelPhant is an ecommerce photo editing service—that delivers high-quality and customized photo editing solutions to eCommerce studios and photographers. Sign up and connect with us today.
Frequently Asked Question
Where is Flat Lay Photography Used?
these can be used for anything, but most commonly, these are used for product photography. These are some of the most artistic and popular images on the internet. Hence, many eCommerce brands prefer Flat lay product photography for their eCommerce, banners, ads, and social media.
Why are Flatlays so Popular?
It might be hard to quote it, but the reason for such popularity of flat lay photography is that we are attracted to things that are arranged in a particular manner. Remember that flat lays are just lying down but are arranged down in a way to either make it appealing or eye-catching.
Just to give a heads up, symmetrically arranged products in a frame and complementing colours are more appealing and eye-pleasing. Whereas asymmetrical and contrasting colours grab the attention of the eyes quicker.
Beautiful product images across your website.
Background Removal, Clipping Path, Color Correction, Cropping & Resize, Retouching, adding Shadows, and more.

Try PixelPhant for free
No Card Details Required