14 Types of Product Photography for Your eCommerce Images
December 21, 2020 in Product Photography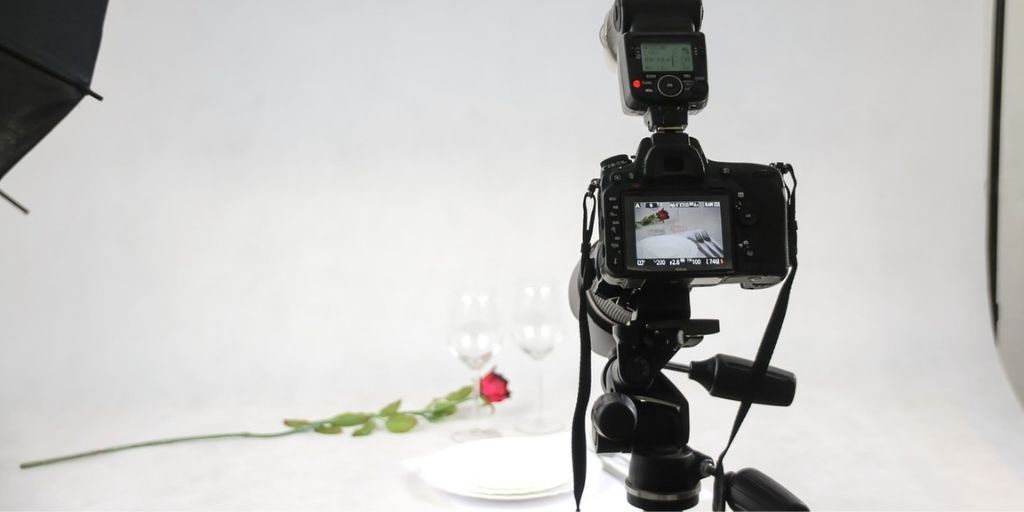 Product photography is a part of commercial photography that is used to capture a product in its best photographic representation in order to make it sell on eCommerce.
There are numerous types of product photography based on every product. Be it Ring Photography, t-shirt photography, table photography, studio product photography and the list goes on for each and every product you can think of.
But in order to help you understand each one of them, we have divided them based on different criteria.
In the following breakdown, you will be learning about different types of product photography and how to capture them in the most efficient manner.
Moreover, the breakdown also focuses on the sustaining trends that are crucial for you to remember. Hence make sure you go through them all and shortlist the types of product photography that appeal to you the most.
Without wasting any more of your valuable time, here is the ultimate breakdown of the types of product photography that you must be aware of.
Types of Product Photography
Based on the Number of Objects in a Shot
Individual
Let's start with the number of objects in the frame. Individual objects in the frame are the most common type of product photography, used for certainly everything. Be it a catalog, banner, eCommerce product page, or any of the images where only one product is seen in the image.
As a photographer make sure that you are aware of the purpose and use of the image. If you have a large number of individual products, create a controlled set up before you start shooting. This is to make sure that all the product images are consistent with lighting and set up and have the same dimension as others.
Group
Group photography is rare, especially in eCommerce as most prefer to capture individual products and merge them in post-production.
But if being used, the group product photography is used to showcase the range of products or all products that one could purchase in a "goodie bag". In addition, this is among the types of product photography used highly for advertisement and social media purposes.
Now if you are just starting out, try following pre-established composition techniques to arrange your products in the frame. You can use Symmetry, Grid, Framing, color contrast, etc. which are some of the well-renowned techniques to capture product photography.
Based on size
Normal Size
Among the following types of product photography, this has the most vivid range of products. It includes products from the fashion industry, food industry, tech industry, and more. You may also remember that there are some exceptions in each of the industries that might not fit in but broadly you will find every industry a part of the normal size product photography.
Products in the following category can vary exponentially, and the best practice to start or choose the product is by ensuring that the product is easy to handle, and move around during the shot. If it's not, then may it might not fall in the Normal size category, which means it would require you to put in the extra effort.
Large size
These are large size products hence require extensive efforts to carry out product photography shots. You will also have to consider the cost of transport, and sometimes the cost of storage before you start your shot.
In addition, you must consider whether or not your studio is suitable to carry out large size product photography shoots or not.
If yes, what's the storage limit and moving capacity to carry out a shot successfully. If you believe it would be a lot of effort, then maybe you can consider going to the location of the product and conducting your portable product photography shoot.
Macro Size
These are the most delicate shots when compared within all this and require you set-up your step-up. The most common example of this would be jewelry product photography. The most important aspect of the following style would be capturing the details accurately.
In macro photography, don't hold back yourself from using a macro lens. In addition, make use of a tripod for much more stability in the frame. Macro-photography is prone to capture such fingerprints and dust particles so make sure to clean the products and use hand gloves while touching them.
Scale
Among the types of product photography, Scale photography is used to showcase the actual size of the product. It can be done with all sizes of the product to let customers know more about the size of the product.
Make sure that you use a product that everyone is familiar with and can clearly depict the actual size of the product in real life.
Based on Purpose
Packaging Shot
This is among the most common types of product photography, where a product is captured and is still from different angles to let people know about the product. It also includes product packaging to show how a customer would be receiving the product.
360
This is the most recent trend in product photography where a product is captured from 360-degree angles so that a customer can see exactly what the product looks like from every inch of the corner. This is a more interactive way to explore the products and hence it is gaining popularity across the globe. You can also read our guide on How to Capture Professional 360° Product Photos with Basic Gear.
Based on Usage
Process
Process photography is a kind of sneak peek of how the product is being prepared. Especially if you are dealing with fashion or food photography, the process of making a product is a great way to communicate with the audience.
Brands also use process photography to showcase their claims of hand-made products, natural ingredients, etc.
Lifestyle
Lifestyle types of product photography are all about showing the product in its natural environment or in its working environment. Customers can judge the product based on how the product looks and where they can use it once they buy it.
These are highly used in online and offline advertising mediums, hence are considered under premium photography styles.
Based on the Props used
Flat Lay
The flat lay area is among the types of product photography in which you lay down the product on a table and shoot it from the above. Here the tables become the backdrop and you shoot a bird's eye view shot. We have created a step-by-step guide to capture flat lay perfectly, so do read it if you are interested in the new trendy photography style.
Hanging
As the name depicts, hanging photography is among the types of product photography where a product is hung with a hanger or strings. This is a great way to give a product a 3D effect and look more real.
It is mostly used in apparel photography to make the clothing look wrinkle-free and easy to compare with other products on the site. It also gives an overall view of how a piece of clothing looks from front and back.
Mannequin
Mannequins are another great way to show the volume of a product and are the best option for clothing photography. It gives a better perspective of how the clothing will look on a client and what kind of fabric it is.
In addition, there is also a growing demand for Ghost mannequin images, where clothes are captured on the mannequin, and in post-production, the visible areas of mannequins are removed. This gives a more professional and seamless look to eCommerce.
White Background Shots
White background is among the most basic types of product photography where products are captured on a white background. White is a great background as other colors are easy to judge without the effect of the surrounding colours.
Due to the following reason, Amazon, Etsy, and eBay are highly specific for sellers to use a white background.
Social Media Shots
At last, social media shots are among the types of product photography used for brand awareness and social media handles. These are more lively and fun images to play with. You can add different backgrounds, graphics, perspectives, and different styles of photography to showcase your product.
Wrapping Up
And with this, we conclude our breakdown of the types of product photography. As you can see, the above criteria are a great way to sort down your preferences and start your product photography career.
If you wish to learn more about Product Photography please subscribe to this PixelPhant email Newsletter below.
Try PixelPhant for free
---
Use PixelPhant to get more conversions for your online store with better product images.

Background Removal | Clipping Path | Color Correction | Cropping & Resize | Retouching | Shadows