"How to take good pictures of clothes?" As a product photographer, this is the hardest creative block to overcome. But why break a sweat thinking over it, when PixelPhant got you covered?
Clothing photography is one of the fastest-growing product photography categories around the world. With more and more fashion boutiques going online, the demand for creative apparel photography is rising day by day.
Do you think you can use this time to capture a new market for yourself? Well yes, you can. And this article is here to help you with just that.
If you are looking for a guide that can help you take beautiful apparel product photos and prepare you for all the challenges, you are at the right place. In this article you'll learn about:
So if you are ready to learn how to take pictures of clothes to sell them online, let's get started with this in-depth clothing photography guide👇
How To Photography Clothes For Ecommerce?
To help you understand How to photograph clothes for eCommerce, we have to start from the basics. Here are some steps that you must follow when getting started. If you would like to know about specific clothing photography equipment, you can refer to it first and then get started with the how-to.
clothing
1. Prepare Your Studio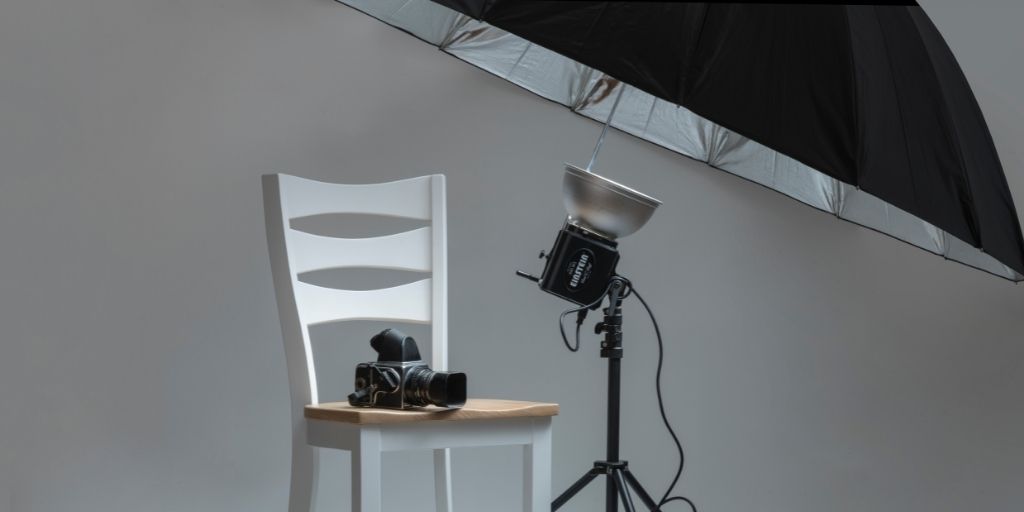 You have your equipment with you. Now, you have to place them strategically for the most efficiency. Here are some points that you must remember while setting up your studio –
Make sure the model/mannequin is properly lighted up and no shadows are reflected on the clothing.
The distance of the camera should not be too close or too far from the subject. Keep it at the proper length and use digital zoom for close shots.
If there is dirt or mark on the backdrop, clean it before use or request background clean up in the post-production
Ensure the lens is clean before you start capturing the products and keep a microfiber cloth in case the lens catches fingerprints.
Capture your image in RAW format.
These 5 tips are very important and you must revise them, every time you are getting started with clothing photography for eCommerce.
2. Prepare Your Clothing
The next step, prepare your clothing. Put it on the mannequin and make sure there are no wrinkles, creases, or unwanted spots on it that are hurting the look of your apparel photography.
Now if you are using a mannequin, put it in front of your camera, and with the help of clips, pins, and tapes adjust it for your shoot.
If they are visible, don't worry as they can easily be removed with the help of a ghost mannequin photo editing service.
3. Set Up Your Lighting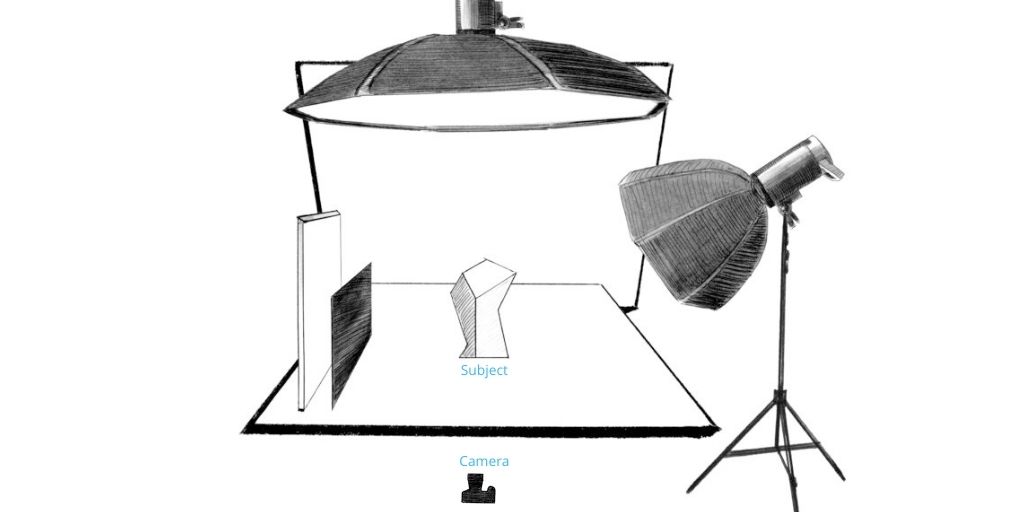 You already know how important the role of lighting is in photography. It's a no-brainer that to get the best apparel photos, you'll need to first set your light the right way.
Above is a representation of a common lighting setup, that is often used in product photography.
Behind you can see the blank canvas (backdrop). The camera and the subject are aligned right in front of each other. Now, this setup is using two light sources – one from the top and another one from the right side.
In addition to both these lighting sources, the reflector is placed on the left side which illuminates the other side of the subject.
If you have any other particular preference for lighting your products, you can go forward with it as well. Just make sure no side of your product is in dark (unless you are going for that).
4. Adjust Camera Settings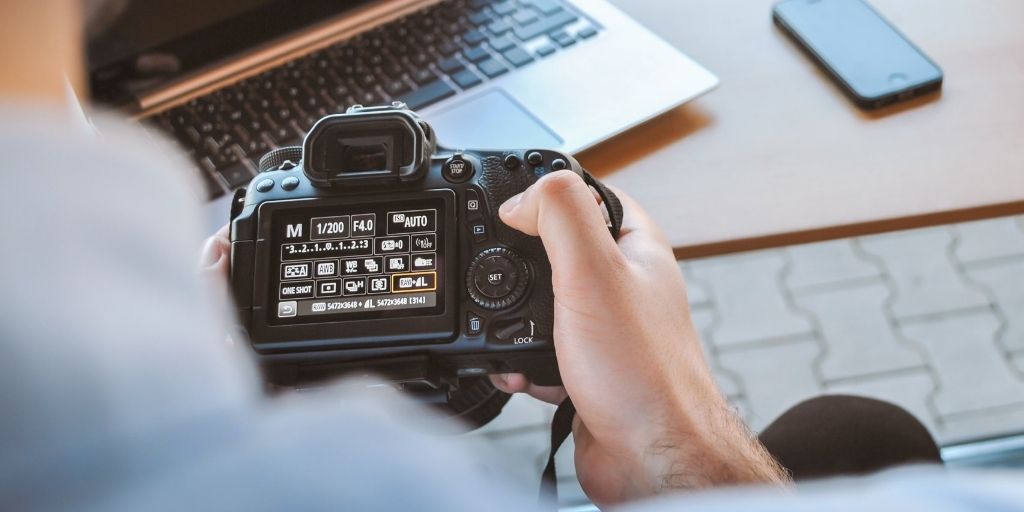 Before you get started, with all the clothing photography for eCommerce, place a test subject in the position and adjust the camera settings.
You are looking for consistency in your images, that is why make sure your camera is in manual mode.
Here are some ideal clothing photography camera settings that you can follow:
The aperture should be set high, that is between f/8 and f/11. This will make sure that your apparel photography is well-focused.
The shutter speed of your camera should be about 1/125 to capture the just right amount of details of the clothing.
ISO of your camera should be between 600 and 800 as we are using artificial lighting.
And now, you are all set to start your clothing photography like a pro.
5. Take Multiple Shots
You are all set to get started. So why wait? Start capturing your apparel from different angels and show off your products.
Remember. The goal of clothing photography is to share information about the piece of cloth, visually.
So try to show all the sides of your products using multiple shots of your products. On average, big brands such as Adidas, Nike, H&M, and more publish about 18 images of each product.
If that's too much for you, at least go for 8 images per product. Also, make sure that all your product photos are captured in RAW format. It saves much more information and helps in editing.
Clothing Photography Equipment
The list of the clothing and photography equipment can be very long or short depending on your budget. But let's not get carried away with it. The most important thing is how you use your equipment to get better results (We'll learn about that in the next section).
Here are some of the apparel photography equipment that will help a lot in achieving a professional look much more easily.
DSLR & Lenses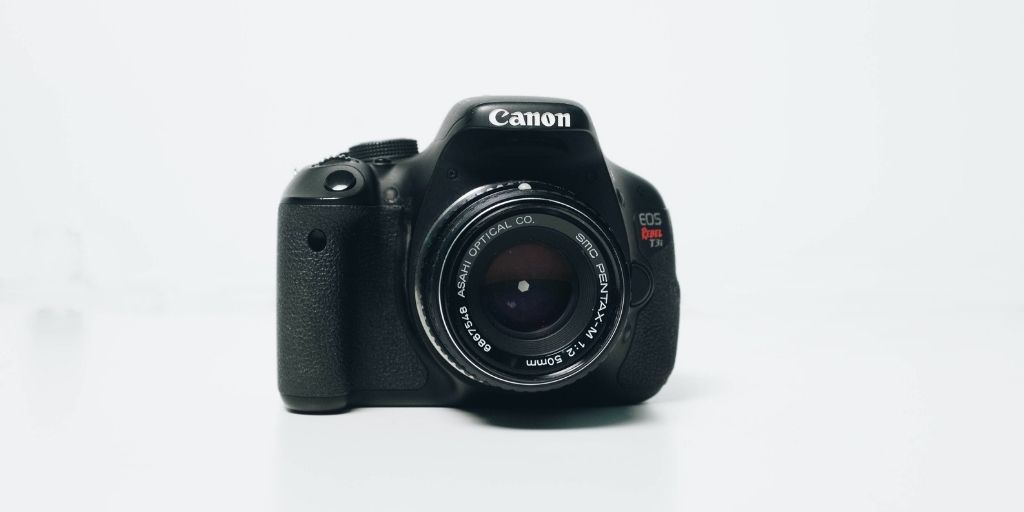 A DSLR is one of the primary pieces of photography equipment used by professionals. While it has automatic controls like your phone, it also gives you better control of settings in manual mode. Hence helping you get better, desired results much easier.
Also, you don't always need to buy an expensive DSLR. Just look out for cameras that allow a wide range of lenses. You can go for Canon EOS 70D, Sony Alpha a7RIII, or something similar to these product photography cameras.
For lenses, we'll recommend Canon 100mm f/2.8L IS Macro and Sigma 24-105mm F4.0 Art DG OS HSM Lens.
Tripod
In clothing photography, the consistency of your images plays a huge role. And for that particular reason, investing in a good steady tripod would really be beneficial.
A good tripod will allow eliminate any shakey image and will give you get a crisp, clear image of your apparel. You'll find tripods of various sizes and heights so find the one that fits your work the most.
Backdrop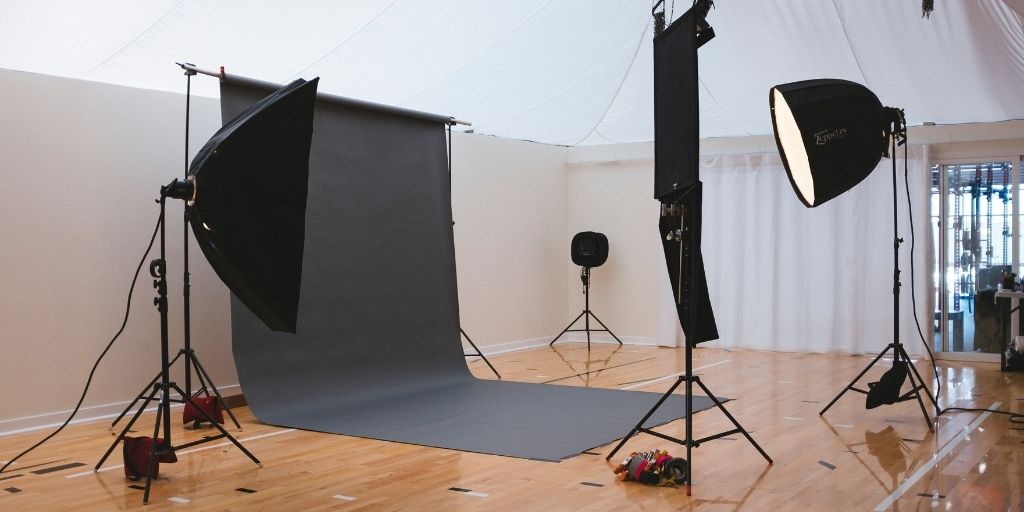 A white backdrop will be a smart buying decision for your background. Why? Well, most eCommerce prefer a white background for their products. Also, white background allows you clearly define the product, which makes it easy to edit your product images.
In case you decide to have a different color, you can remove the background and replace it with your preferred shade. Removing background is important to make your product pages look more consistent, clean, and professional.
Light Source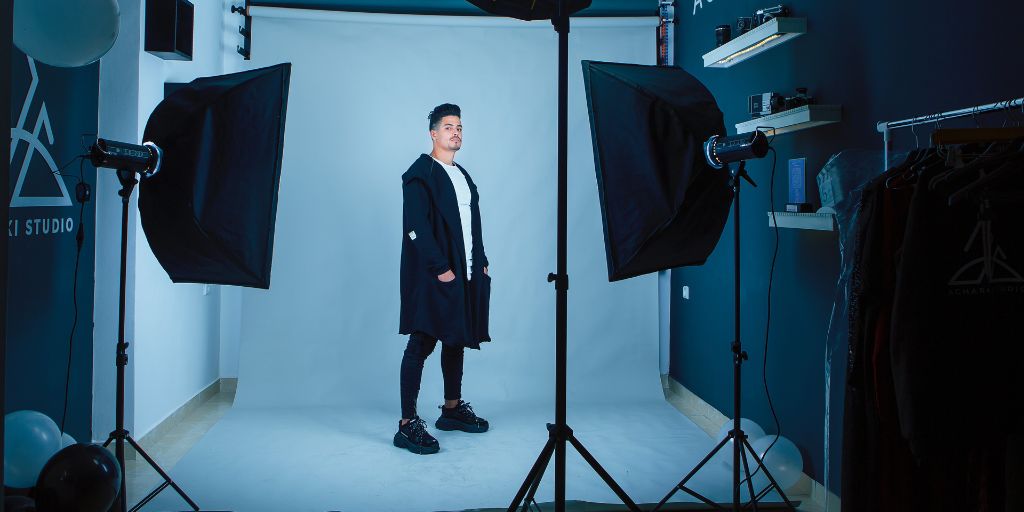 As we discussed earlier, consistency is the key. So as an apparel photographer, you can't depend on the natural source of lights.
So to get started you can go with a Softbox. There are also other types of lighting equipment, but as a beginner, Softbox will do the work for you.
Reflectors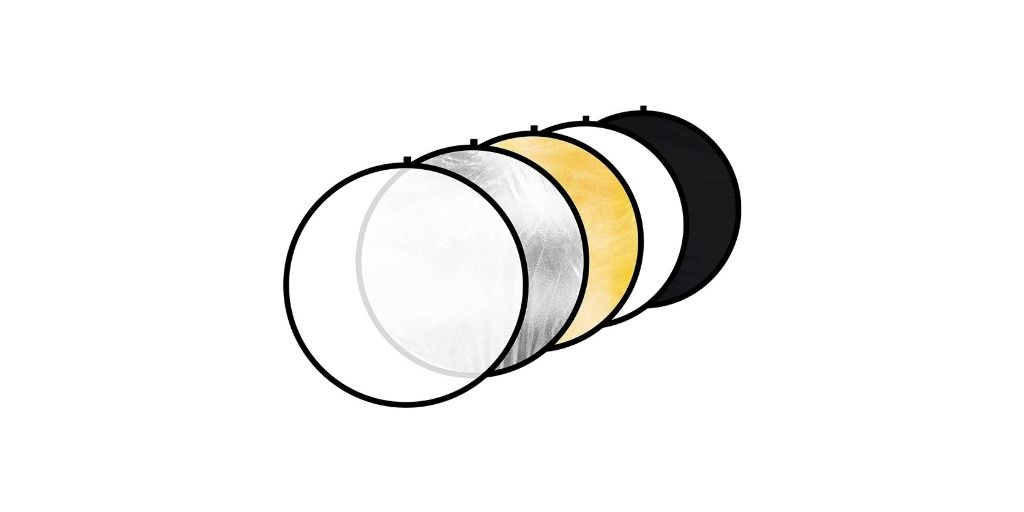 When you are using any light source (natural or artificial) there will be a side of your product that'll be darker. To make it equally lit, you'll need reflectors.
Now again, there are different types of reflectors but for clothing photography for eCommerce, you can go for the white one.
Another affordable option is a White Foam Board.
Model Or Mannequin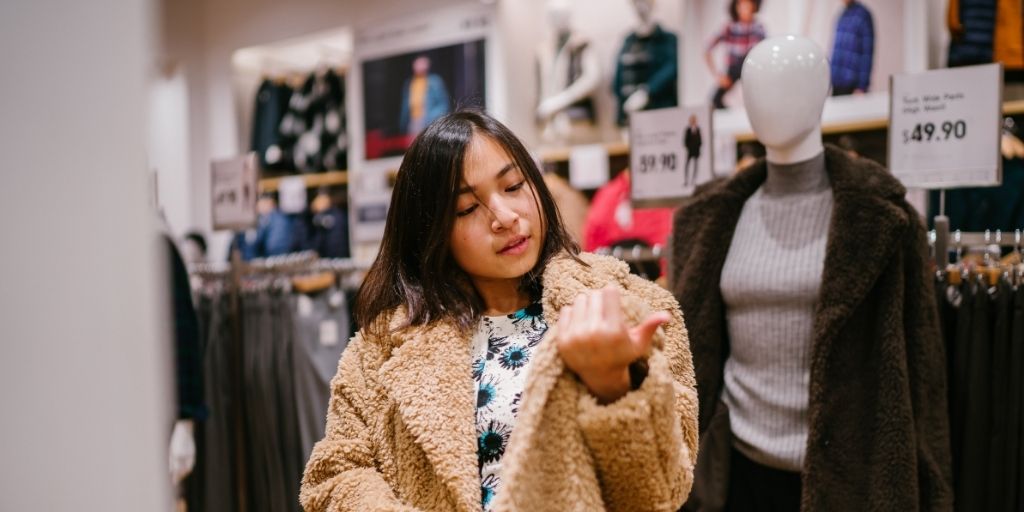 This is a creative decision that you or the eCommerce will take based on the budget. Models and mannequin photography? both are a great way to showcase your apparel, but it's a creative choice of the eCommerce on how they want to showcase their products.
Now, that wraps up our list of clothing photography equipment and How-To Photography Clothes For Ecommerce. But again, there are various types of clothing photography. So, while we are here, let us also have look at 4 types of clothing photography.
Clothing Photography Types
Clothing product photography is a wide niche which means there are various ways that you can show your products in the best way. In some cases, you need to learn how to photograph clothing without a model and in some cases with the model. Over the years, PixelPhant has shared some amazing guides on each style. Here is a simple description, but if you would like to read about them thoroughly, the guides are linked with the photography style.
Flat Lay
It is a very simple and budget friend type of photography. In it, you place the apparel product on top of the table facing upwards towards the camera.
With the help of pins and taps hold it in the position that you want and capture it.
Flat Lay apparel photography is gaining popularity within eCommerce and can surely become a part of the brand style kit for their product photography.
Product Photo On Hanger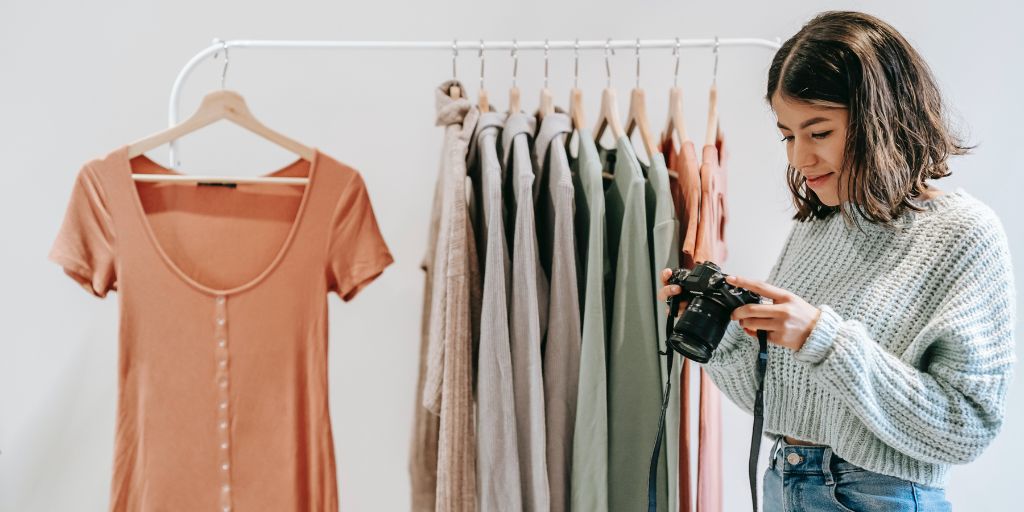 Product photos on a hanger are specially used in order to give a more lively effect to the clothes compared to flat lay photography. You can choose to hang the clothing with a hanger or use it to give proper shape to the shoulders. Hanger photography is another popular style in appeal photography and you can use it too to show the clothing in natural visual.
Mannequin Photography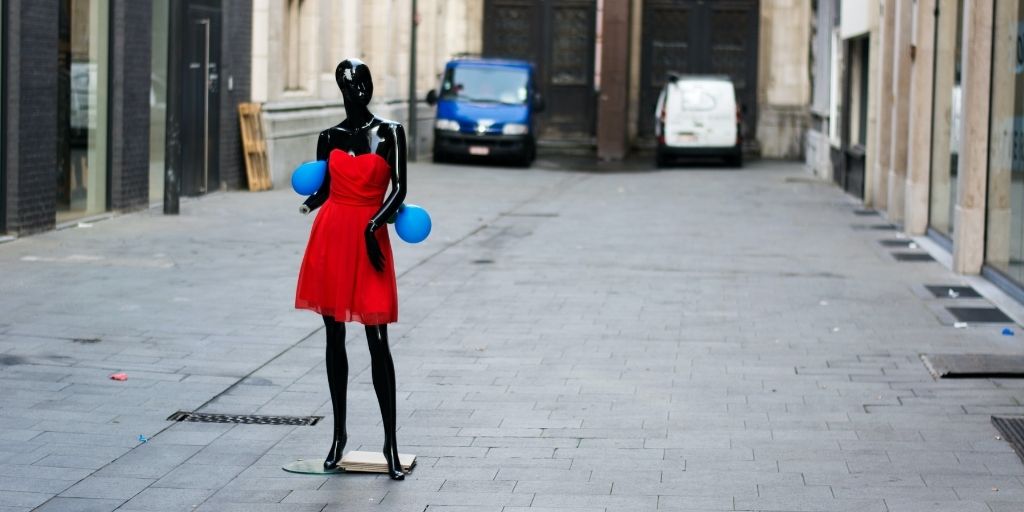 Mannequin photography is again one of the trendy types of apparel photography. In it, a mannequin wears a piece of clothing and is shot at first.
Then the inner portion is captured separately in the second shot. Both these (or multiple) shots are joined together to get an invisible mannequin effect.
You can learn everything about this in our complete guide on How to get Ghost Mannequin Photography for Clothing. If interested, do read it and it'll give you a step-by-step guide on getting the invisible mannequin effect.
Model Photography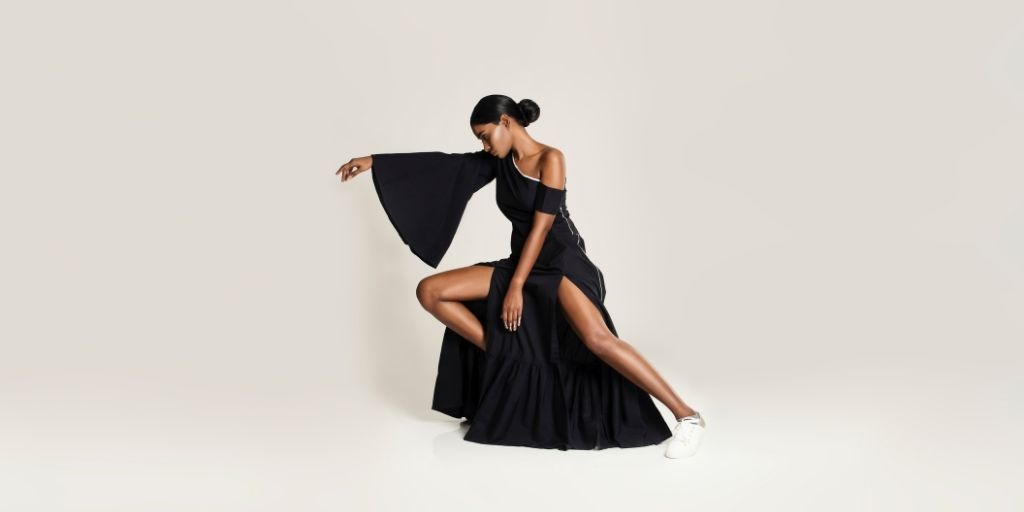 The next and surely one the most popular type of clothing photography is model photography.
You hire a model and capture them wearing the piece of clothing. It gives a much-defined structure to your images and shares much more detail about the product. Like the fitting, the length, the bulkiness, etc.
We have discussed this in detail in our Ultimate Model Photography that would help you advance your model photography skills.
10 Tips you need to Master for Clothing Photography
1. Preset your Dates and Prepare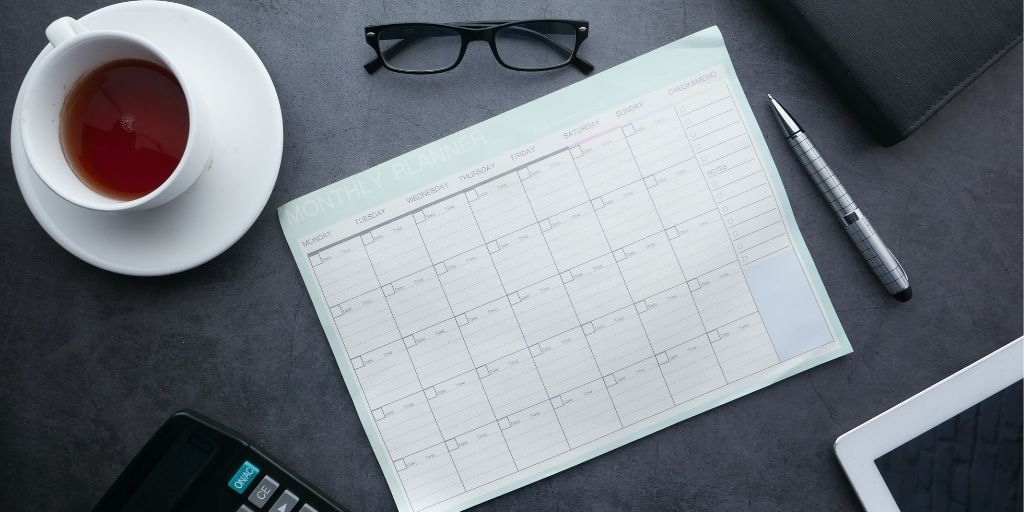 Saying yes to every client sounds great but we have only got 24hrs on our clock and sadly we can't expand it.
You must follow your calendar when it comes to apparel photography. The chances are you will have to deliver a bulk order in no time. Now if you say yes to every order without managing your calendar, you may be buried under the pending orders.
Hence in clothing photography, manage time according to the type of shoot you are planning. If the project requires you to have an outdoor shoot, you shall also add up the time to move to another place and streamline your workflow.
Here are a few tips you should keep in mind while preparing outdoor apparel photography:
– Choose the Right Time
The most crucial point that has to be taken into concern when shooting outside is the time of the day. You need to decide whether you wish to shoot during the golden hours ( Sunset and Sunrise) or during the time of the day. Also, consider the weather you could be expecting and the weather forecast.
All this would allow you to be prepared for every possible delay in your clothing photography and pace up your work.
– Reconsider the location
If you are outdoors, multiple factors are to be taken care of. Hence it would be great if you could visit the place before the shoot to finalize it personally. See the peak time of public gathering and the build-up of the list of equipment you would need. If you see that there could be an issue, it would be a great time to relocate the entire shoot before it begins.
2. Collect Sample Shots For Reference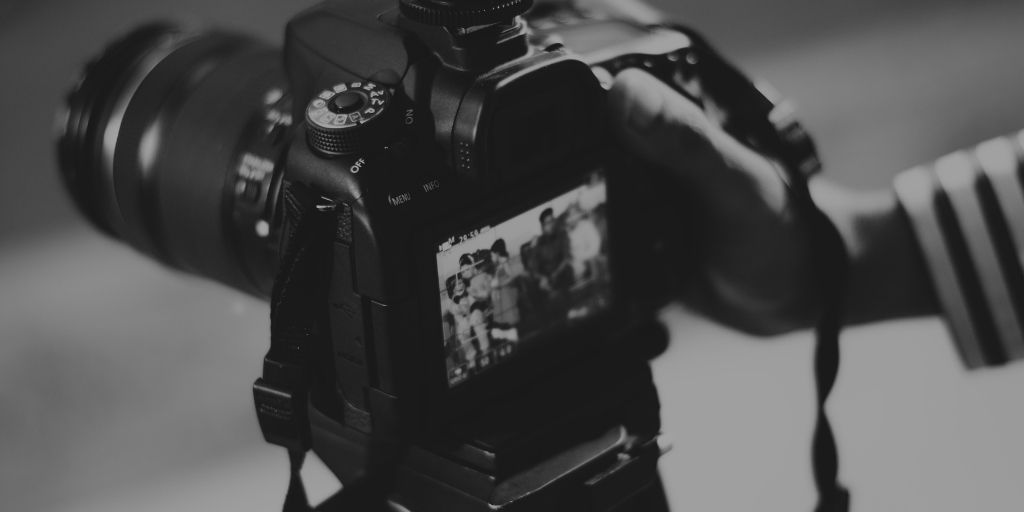 Your work speaks for itself. You are stepping into a field of work where your work can make an unexpected deal and if things go south, it can even snatch the orders in your hand.
Hence when you approach a potential client or when you are reached out by a potential client for clothing photography, you need to make sure that you have your best foot forward to blow off their mind.
People would be eager to know how you could help them grow their business with your clothing photography, hence be prepared with a portfolio of your work. these clothing photography ideas are very helpful to increase your eCommerce Sales.
Having your clothing product photography portfolio ready would lock the deal way quicker than you explaining your experience. Even if you are just starting, you could click some sample shots to show what are your potentials and the reason why they should hire you. you can learn more about how to photograph clothes using the Correct camera settings.
3. Understand Your Customer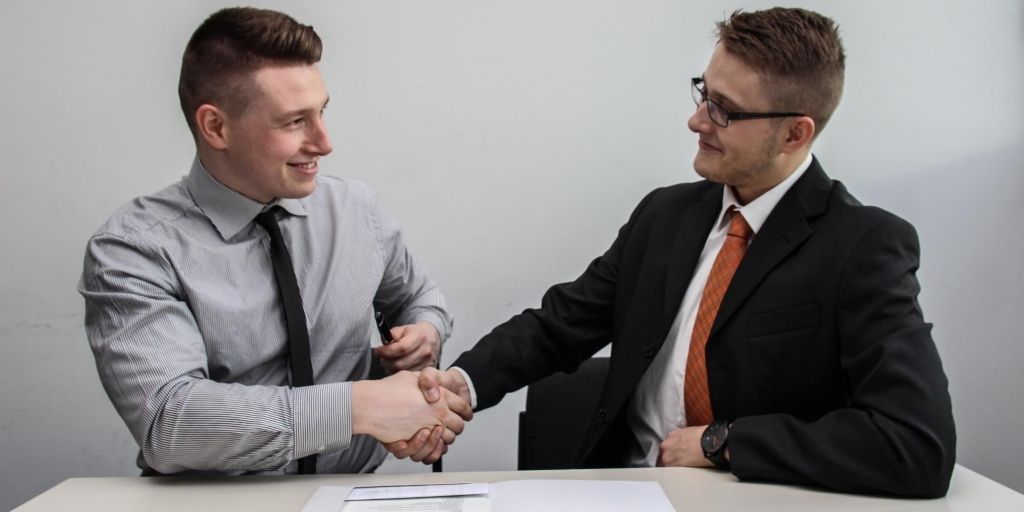 The next thing on your clothing product photography checklist is to know for whom you are clicking pictures. Here you need to consider two sets of the audience to start with. The administration who hired you and the audience for whom pictures are being clicked.
Starting with the administration, you can start by seeing if this is an established brand or someone new. It would be very helpful for you if it is an established brand as you would be easily able to see the previous work and seek out to ask what they are expecting from you.
Now if your client is just starting, you need to ask about his competitors that he is looking forward to outranking in sales. Also, note down the points about the brand and what it represents.
Clothing photography is a niche in which competition could be found everywhere. Hence knowing the competition narrows down the clutter of choices and allows you to focus on what your client wants.
4. Look Out for Trends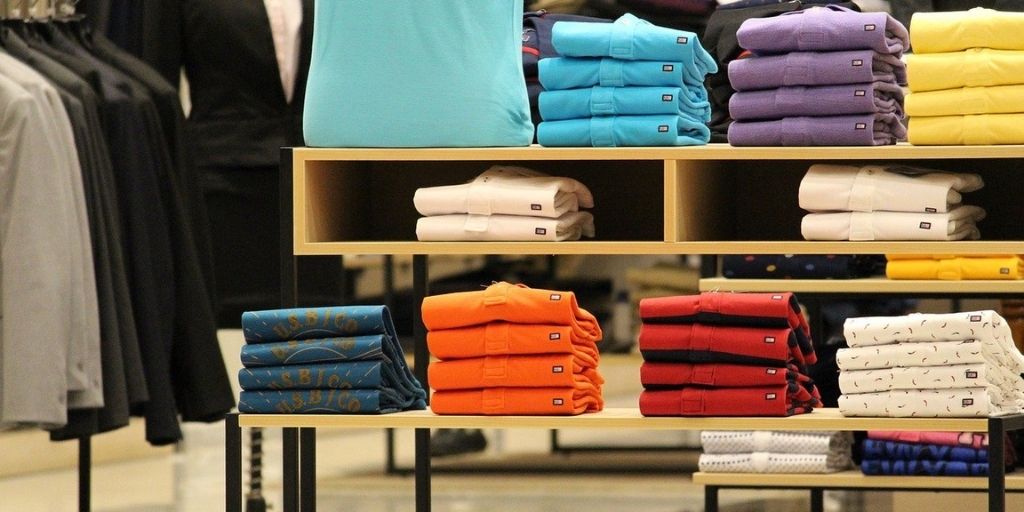 As we have discussed how you could impress the administration of clothing lines to hire your apparel photograph of their products, it's time to reveal how to impress your audience. To start with head over to the two most active social media platforms to seek out inspiration.
These platforms are Pinterest and Instagram. Search for the product name and collect all the trending pictures in one place to sort them out later along with the administration.
Remember that it is very important you refer to the notes given to you by the people of the clothing lines when you are looking for your very own clothing photography inspiration. Also, do not copy what you see, rather get inspired and use these top trends to have your style out in the world.
Also before you jump start your clothing product photography, discuss with your client the inspiration you sorted down and what are his preferences among them. This way you would be able to align your creatives, the trending style within the audience, and the expectations of your client.
5. Use a Model or Mannequin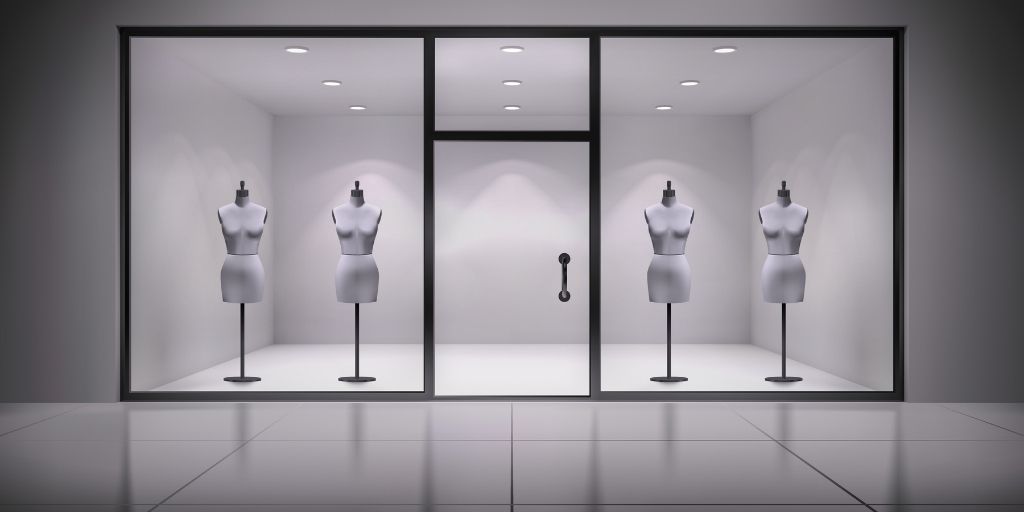 Now that you have successfully acquired your client, and your style let's start with the real deal. To sell clothes successfully use a model in your clothing product photography.
The simple reason for this is that people wish to see how the product looks in real life and will they look when they will be wearing the same.
Hence to show off the details and the fit perfectly, you shall take the help of a model. This way you would also be able to try different poses instead of just a hanger or the flat lay of the clothes.
In case your client doesn't have a budget to hire a model, you can go with a Mannequin for the job.
6. Seek Out Perfection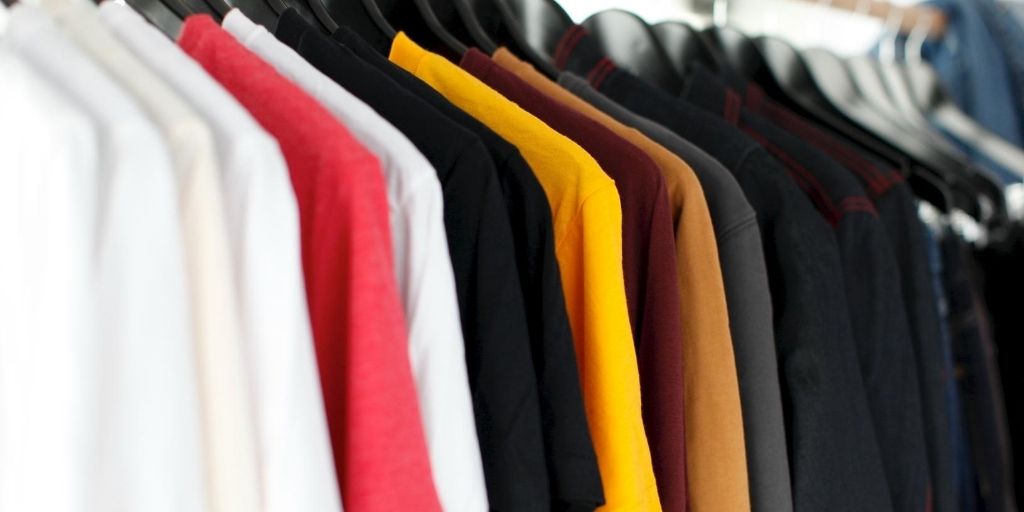 People wish to buy the perfect product on an eCommerce, hence reflecting the perfection in your clothing photography too. There are a few things that you need to keep in mind when you are on to apparel photography.
Iron the clothes if you see any creases. It is very important that your clothes look sharp and on point in clothing photography.
Use pins, clips, and masking tapes to enhance the clothes' fitting.
Also, don't forget to use a brush as it would remove any unwanted and unnoticed dust on the clothes.
Lastly, if you see any threads or wool pooping out, use a lint roller to clean it up.
7. Lit Up the Place
Just like any other photography niche, apparel photography lighting plays a very important role in deciding the tone feel, and message out of your efforts.
We have already discussed the outdoor conditions where only a few things are in control, hence it would be very best if shoot in a studio. In the studio, you would have everything under your control and you can twerk it as you desire.
Now that you are indoors you shall give a serious focus on the lighting. There should be no sharp shadows and the color of the clothes shall not be manipulated in any way. Using white light and the grey card is the best practice for clothing photography.
8. Post Production
The next and very important step of clothing photography is outsourcing the images for post-production. Clothing photography is already a time-consuming task when it comes to capturing bulk images.
To speed up the process of product photo editing, you can outsource your work to the best eCommerce product image editing service. This will speed up your work and give the best result as your images will be edited by professionals which would cost you less than a dollar on the image.
9. Build Connection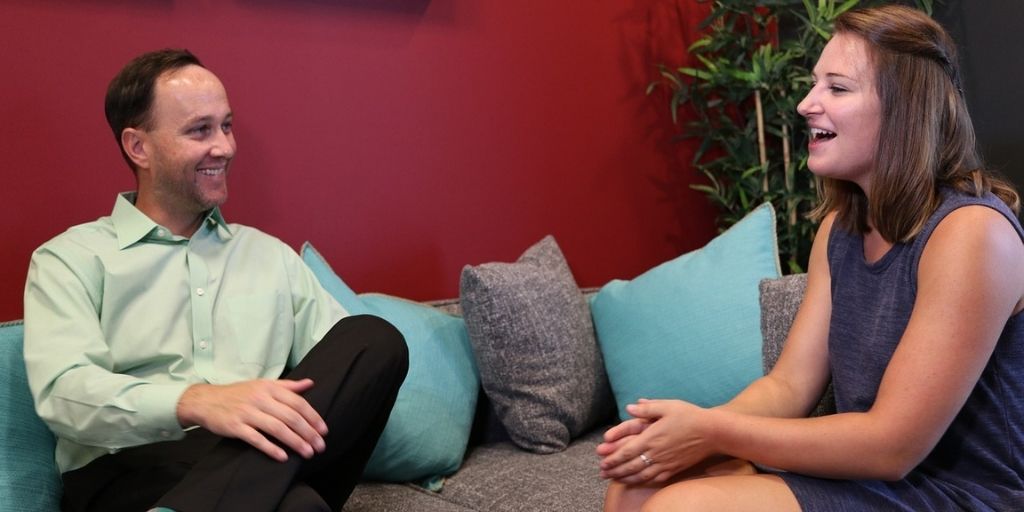 Lastly, along with delivering the best result to your clients, you must give your efforts to build a connection with them. This will help you with two important things.
Firstly, it will allow you to get connected with other potential customers as you will build your goodwill. Secondly, it would also allow them to trust you to pay more when you deliver more with less or no negotiations.
Bonus read
Above you have already cracked the formula to master clothing photography. Moreover, you have a step-by-step guide on how you should plan and execute your shoot. But here's one extra thing that you shall keep in mind. The camera, the lenses and all the other equipment are just add-ons to your skill.
Hence you shall focus on improving your skills with minimal resources and then expanding. If you wish to learn more, we recommend you read What Do You Need To Know To Make A Career In Photography? This will teach you everything about photography and how you can acquire new clients.
Beautiful product images across your website.
Background Removal, Clipping Path, Color Correction, Cropping & Resize, Retouching, adding Shadows, and more.

Try PixelPhant for free
No Card Details Required