The Ultimate Guide to Tabletop Photography
December 7, 2020 in Photography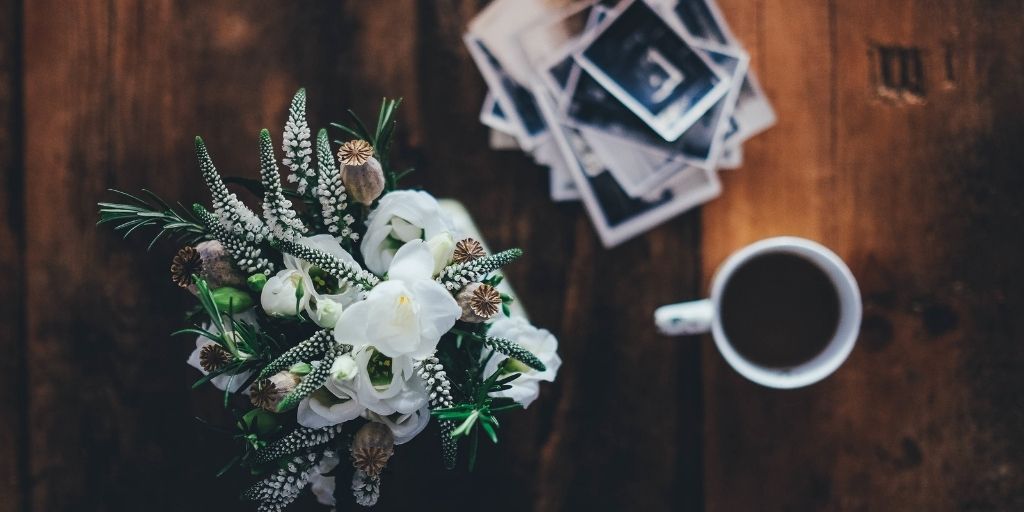 Be it for commercial purposes or a feed to your creative hunger, tabletop photography is the most suitable style for you to learn. With all the trends coming and going from the table, the tabletop has been a strong base of still light photography.
If you are just starting out your career in product photography, then this should be your starting point. Why? Let us see what we learn from simple tabletop photography. The finest way to use lighting, the use of a reflector, the arrangement of the products, the composition of the product, the camera setting, and most important choosing the background.
Didn't this cover an entire photography course? Well yes, it did and today in this article we are going to go through the tabletop photography basics along with some professional tips that will help you in your product photography career.
What is Tabletop Photography?
Tabletop photography is a major part of still photography which is usually popular for food and product photography. This has both commercial and creative significance which makes it a perfect place to start a photography career.
Moreover, unlike other styles of photography you can start tabletop photography with minimum investment directly from your living room.
There are various divisions of the following photography style but all can be divided into three major types.
Types of Tabletop Photography
Flatlay Photography
Flat Lay photography is among the most trendy photography styles out there on the internet. Here the product is laid on the table and the camera is placed right above it. Due to which you get a birds-eye view of the product.
You can even add props and other complementing objects in the frame in order to fill up the frame, or you can keep the minimalist. Either way is right as well popular due to which both social media and eCommerce are preferring the flat lay still life photography.
Stylized Photography
The stylized tabletop photography is used to capture the product in its natural environment that means there is a minimum additional enhancement to the image while capturing the product. These are images of objects that are simply put on the table. For example a book, or cup on the table.
More or less the goal here is to show the object in its natural environment. These are highly social media-centered images or the images that you can find in the stock images.
White Background Photography
White background photography is mainly focused as the product photography due to the clarity and consistency it can bring for an eCommerce.
Due to the following merits of consistency, marketplace such as Amazon, Etsy and eBay have clear guidelines for the sellers to use white background for all their products.
Starting a Tabletop Photography Career
If you are thinking of starting a career in this immersive photography style, then let us assure you that these steps would help you rank up your career to at least an intermediate. Let us start with the most important aspect of photography, which is preparing for the photography shoot.
Understanding the Goal
There are a lot of things that are to be taken care of before carrying out any photoshoot. But first of all it is very important for you to know what you are shooting for.
Is it eCommerce, advertising or social media?
For eCommerce
If you are shooting for eCommerce, the best thing would be to have a common background. It can be white (White background Photography), grey, or of any other color that eCommerce prefers. But ensure that there is consistency within each image.
For Advertising
Another commercial use of tabletop photography is in advertising, and here are a few things that you must remember. First, advertising is all about capturing attention. Hence, make sure you are using eye-catching composition techniques.
Moreover, you can even use props in order to make the image look more attractive and professional. But in doing so you may also remember that the prop that you use should only compliment the product and doesn't grab the attention of their own.
For Social Media
Social media is a place to experiment and you can carry out your own style of tabletop photography. But in addition to your creativity, we would like to suggest you keep stylized photography in the loop. This would let your viewers know about how the product looks natural and what they can expect out of the product.
Setting Up the Shoot
If you are just starting out, a camera of your phone, a table, and a source of light (window, door, or artificial light) would work more than fine. But if you are stepping in as a professional photographer for work, you might need extra equipment.
DSLR camera
The first piece of equipment here would be a decent DSLR camera. Be it for eCommerce or advertising purposes, the need for quality is very high, hence it is very important that you have a decent DSLR camera that hands you every control on settings to play with.
Lense
Obviously, the second piece of equipment would be a lens. And mind you, you don't need to go out and buy the most expensive lens rather stick to the basics. An 18-55mm lens would work best as you won't have to take shots from too far or too close. Just ensure that the lens produces a good quality of the image and you are all set to use it for starting out your still life photography career.
Shooting Table
The most important piece of equipment for tabletop photography would be this. A Shooting table, more specifically, a portable shooting table. You can pick any of your choices depending on the requirement of size and color, but ensure that it is of high quality that can ensure no dust would stick on it.
Also make sure there are creases or lines of any kind on shooting tables, as they make the overall image look unprofessional.
Lighting
Lighting surely plays a very important role in still life photography as it decides the tone of the product as well as the shadows formed by the product. You can stick to natural lighting if you are shooting for social media or candid shoot, but professionally, it's important to have a controlled environment.
You can get any continuous lighting that suits your budget but make sure that it is bright enough and is easy to control according to the tone of the image.
Tripod
Last but not least a tripod. Stillness and clarity are the two most important aspects of tabletop photography. Hence having a tripod can really help you capture a perfect image. All you need is a portable as well as a comprehensive tripod that can be hooked to different angles easily.
Preparing the Shoot
In order to capture a product to its fullest, you must make sure that the product must look perfect. Make sure that the products are set perfectly with the frame with proper margins left.
Also, ensure that lighting is perfectly placed, also consider taking sample shoots to ensure that everything looks perfect and aligned.
At last before taking your final shot make sure you remove all the dust particles, scratches, dirt, or mark of any type. This would make your product look fresh at its peak, which is what still life photography is all about.
Camera Settings
The camera setting will majorly depend on the way you wish to make your products look. We recommend you going through Guide to camera settings for product photography to learn more, but the most common setting would be
ISO: 100
The aperture between F/11 – F/16
Shutter Speed: 1/30
Post-production
In order to achieve perfection, you would need extra effort. Well, not exactly effort as you can always outsource your images especially if you are working for an eCommerce. You can outsource your images to the best eCommerce product image editing service to ensure that all the quality of your images is maintained and no details are lost.
And with this, you have successfully completed your first tabletop photography. Moreover, there are exceptions in the way you set up your camera, set up your lighting, or the way you present an image as photography is all about presenting your thoughts in an image.
All these steps can work as your support system and when you get comfortable, you can give your shoot to try out new things.
Tabletop Photography Tips
Above we have discussed the way you can start your tabletop photography career, but this isn't the end. In order to make your tabletop photography career successful, you need to do something extra. And here's your extra. Tips from professionals that you must remember for tabletop photography.
Do not underestimate the use of reflectors and lighting together. Reflectors are great to project the right amount of light on your preferred side of the product.
Use props only and only to enhance the image. If your prop is catching more attention than the product itself, then maybe it is not suitable for the frame.
Use composition styles to place your image in the frame. This is to make sure that your product is rightly placed and will attract the viewers at any cost.
Avoid the use of filters while capturing your images. Especially if you are starting out, the use of filters can be really attractive, but avoid this call. If you like, you can always add a filter in post-production.
Tabletop photography is all about capturing the details of the image. But make sure that you don't push it to a limit that it seems sketchy or unreal. Same with composition and saturation. Enhance the shadows and highlight only to a point where the image looks real.
And with this, we conclude our part of sharing this amazing article with you. Now that you are aware, we highly recommend you use the steps and remember the tips to carry out your tabletop photography.
Try PixelPhant for free
---
Use PixelPhant to get more conversions for your online store with better product images.

Background Removal | Clipping Path | Color Correction | Cropping & Resize | Retouching | Shadows