Lighting Equipment 101: A Guide For Beginners On What to Buy
Updated on November 27, 2022 in
Photography
by
Chetan M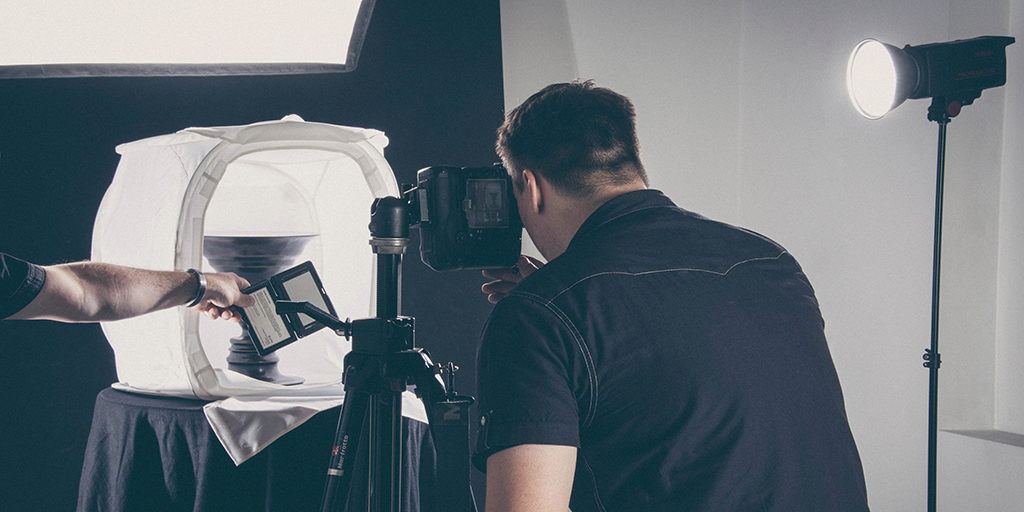 Wondering Which Photography Lighting Equipment to Buy to Click Stunning Images?
This DIY to Photography Lighting Equipment Guide will help you quickly decide what to buy.
Lighting is an essential part of photography. As a photographer—especially at the early stage—getting to know various types of lighting equipment is necessary.
Here, you'll learn about various types of photography lighting equipment, their uses, and their differences.
In addition, I am also sharing the best lighting equipment for photography that you can buy to start as a beginner.
Without taking any more of your time, let's get started.
Sell more with professionally edited product images.
Where to Start?
This guide lists the best photography lighting equipment for beginners to set up a photo studio at home. But many beginners usually do not invest in photo lights because they think studio lighting kits are expensive. Instead, the truth is that some cheap kits can get easily fitted into anyone's budget.
It cannot be very clear to select the best lighting equipment for you to invest in to initiate your business. To make it simple, ask yourself what your basic needs are.
The following article will provide a complete guide about various product photography lighting equipment you can purchase to capture stunning product images.
Best Product Photography Lighting Equipment for Beginners
1. Continuous Lighting Kit
The continuous lighting kit in product photography lighting equipment is primarily valuable for product and still life photography or video. A great advantage to this specific lighting is that you can easily visualize how your light will appear on your image before you start shooting, thus making it easier to adjust your studio lighting quickly.
It is a good option for beginners as it allows you to manually manipulate your light. The continuous lighting equipment is cost-effective compared to other photography lighting equipment kits. It is instrumental in product photography lighting.
This kit is divided into three types
All of these photography lighting kits fetch the best results. Therefore, the primary decision to make is which one to use.
Fluorescent is easy to find for studio lighting and does not overheat. Thus, it is mainly used by studio photographers. LED is considered a safer option than tungsten as it does not heat much.
Following are some of the best options for a continuous lighting photography kit to capture the product images:
Take your continuous lighting by purchasing the portable power kit. The significant advantage is that you have much more control over how much the light source exudes in your environment.
2. Speedlight Lighting Kits
Portable Speedlight Lighting Kits are a kind of external flash that can be used to disperse the light with umbrellas and softboxes. They are faster than regular flashes and can be versatile. They are one of the best product photography lighting equipment to shoot still and product photos.
Speedlights are very lightweight and portable. Thereby it makes a good alternative for setting up a quick and ongoing studio.
Most importantly, here are the two options for some Speedlight flashes which you can buy:
If you are searching for a whole package deal, you should go for these two options, which will prove more convenient.
Both the following options come with everything you will need to set up a versatile Speedlight studio.
3. Monolight Strobe Lighting
Monolight is a self-contained strobe unit, which includes power sources, reflectors, and stands, and deserves to be a part of your product photography lighting equipment. The critical advantage of moonlight strobe lighting is that you will not need an extra power generator because all of that is contained in the head of the lamp.
Every strobe Monolight should be 150+ watts so that they are powerful enough to light your subjects. This type of product photography lighting equipment is often used in model and product photography.
The following are termed some of the great strobe options:
4. Reflector Kit
Versatility has not been seen more in anything as compared to the reflector kit. They are compact, versatile, and even handier for indoor and outdoor shoots.
When positioned correctly in the studio, a reflector kit can quickly turn one light into the critical light and, by reflecting the light behind the subject, the hair light.
Following are the recommended photography lighting equipment for beginners:
5. Diffusers, Filters & Gels
The cost of light, whether continuous lighting equipment or a flashlight, can add up quickly to photography. Diffusers, filters, and gels are cheap studio lighting photography essentials. They allow altering the existing lights for various effects.
The items are versatile, flexible, and inexpensive additions to the armory of lighting equipment as they offer a much broader range of use. These items will allow you to get more out of every studio lighting equipment kit.
Following are some of the recommendations:
Strobe Lighting vs. Continuous Lighting
There are different kinds of photography studio equipment for beginners. If you are learning studio-style lights, then the other hardest decision you have to make is whether you should use a strobe lighting kit or a continuous lighting kit.
Among all the types of photography lighting equipment, strobe light carries the traditional camera flash with a quick burst of light, whereas continuous lights are always on. As strobe lights only gather light for a short shot, they pretend to be more potent than constant lights.
At the time of shooting portraits, strobe lighting will also make a profound difference in the subject's eyes as it is evident that the burst of light will not make the pupils larger, leaving more of the color of the iris in the image.
On the other hand, continuous lighting is less powerful and more affordable. It works best when you are shooting videos rather than still portraits.
For photography beginners, continuous lights are considered as much more compatible. It is because this lighting allows seeing the lighting in real-time rather than just adjusting.
What About Light Strength and Wattage?
Under the photography lighting equipment category, Speedlights, strobes, and continuous lighting all tend to have different strengths. It means that they put out an additional amount of light, measured in terms of watts for studio lights, and in the distance, the light can reach Speedlights.
But just how much light do you need your lights to put out? The answer depends mainly on what you shoot.
The most potent lights are the ones which is used with the telephoto lens, capturing large groups and lighting tasks like overpowering the sun.
Photographers often tasked with those shoots usually pick lights with at least 600 watts per second and some pricier flash options.
Moreover, it is not always better; powerful lighting is complex with harsh shadows. Many photographers prefer soft light and primarily shoot with a light modifier in return, the light is turned down to just a fraction of its power — which means spending the extra cash on that souped-up light isn't necessary.
Bonus read: Which are the best digital camera brands?
Bottom Line
You can't just compare this product's photography lighting equipment directly to studio lighting. But yes, you can ensure that you can easily enhance the quality of your photos with the best lighting equipment for photography.
Various photographic needs require different photography lighting kits. The suggested lighting equipment will let you have a small lighting armory. You can merge them, modify them in many ways, and get creative to get the best lighting done for your photography.
There are endless possibilities. It might look like this setup is purely an LED wand, a Speedlight with some of the accessories, even you can produce excellent results with just this and push forward your photography.
If you wish to learn more about photography, product image editing, model photo editing, clipping path service, and more, subscribe to the PixelPhant newsletter below.
Beautiful product images across your website.
Background Removal, Clipping Path, Color Correction, Cropping & Resize, Retouching, adding Shadows, and more.

Try PixelPhant for free
No Card Details Required