The Evolution of 3D Ghost Mannequin – From Imagination to Reality
Updated on November 18, 2022 in
Photo Editing
by
Chetan M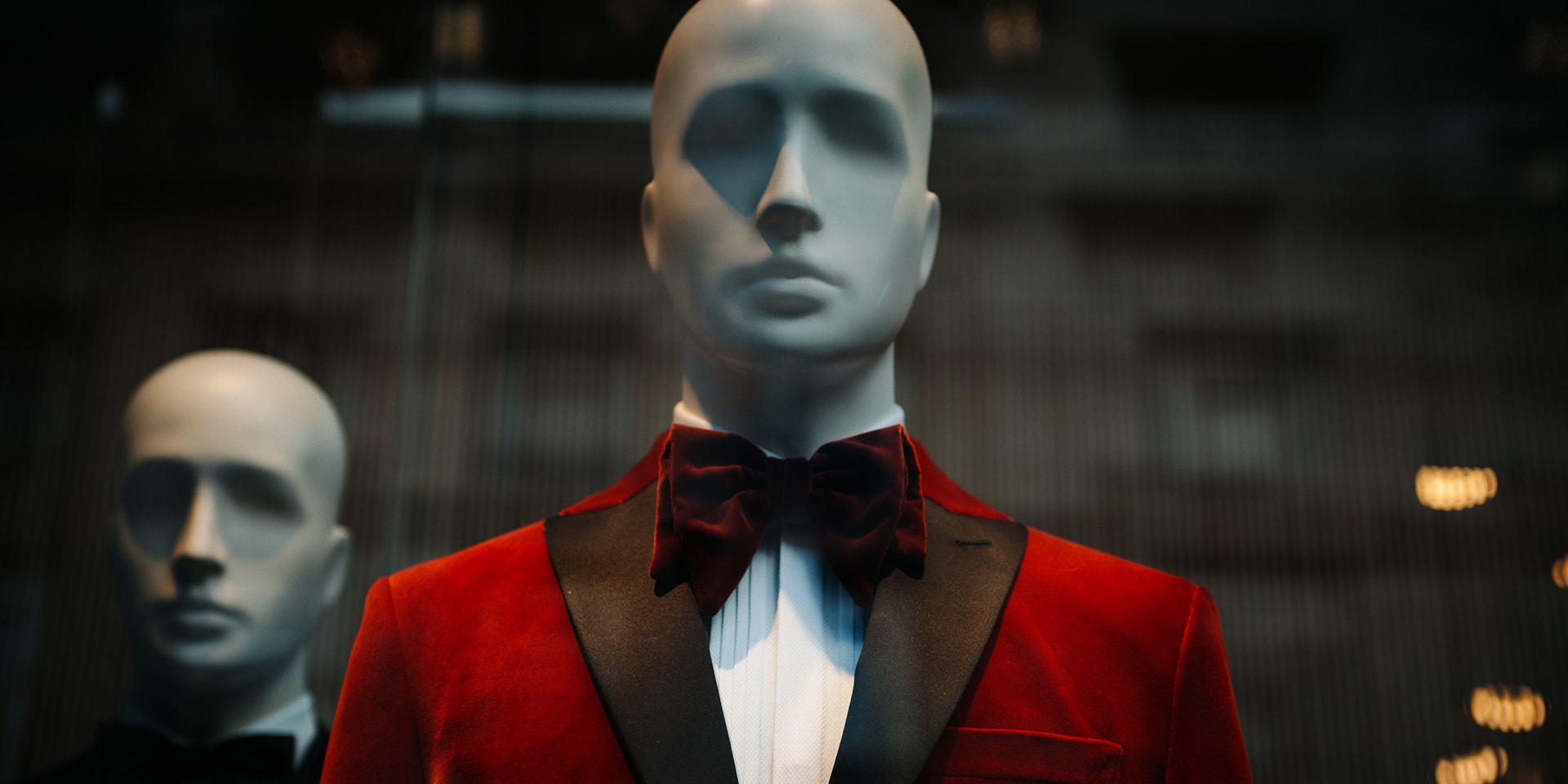 Last week I was browsing some websites for buying some clothes. I found some products that fit my need and then I thought, how much money these sellers are investing to make their products look persuasive and cool? Most of them have done a photoshoot of professional models which was kind of expensive in my opinion comparing to some websites where these so-called "3D Ghost mannequin design" was used to present products.
I admit that these are more persuasive and explaining than a real model because you know, not all the people look like a model comparing the physique and looks.
So I decided to write this article so you guys can understand what I analyzed so far.
Adding 3D ghost mannequin is a process of conjoining the realistic features as that of a mannequin to the product image. It is evident with the name that the mannequin is not actually present, but acts like a ghost.
The presence of mannequin is felt without the actual appearance. Ghost mannequin technique helps the product in holding its true shape and flattering the actual size and dimension.
3D ghost mannequin also allows the product to look neat and professionally presentable. The mannequin is an illusion created with the help of image editing services for the enhancement of product images. 3D ghost mannequin is most commonly used in fashion photography and products of the clothing line.
How a 3D Ghost Mannequin product image works better compared to a normal image?
A normal image of the product even clicked professionally with a lot of effort, considering all the necessary factors may not look that appealing. This is one of the main reasons why a 3D ghost mannequin works better than a normal product image.
Make the product more persuasive & appealing
A normal product image looks dull and boring, whereas, a ghost mannequin photography service makes the product more persuasive. Images with a mannequin have more power to convince customers than a normal product image.
This is one of the main reasons to add a mannequin to a normal product image. When compared to a normal image, a product image within the visual mannequin appears more flattering and attractive.
A Great Alternative to Real Mannequins
3D ghost mannequins are a great alternative to real mannequins and also have a lot more advantages to it.
Realistic feel
Contrasting to a normal product image, a product image with invisible mannequins adds a realistic feel. It is generally used for clothing and related products. A normal product image may not look real, whereas, a mannequin makes it more natural, real.
Give an Idea of Dimensions & actual Shape
A normal product image lying on the ground, table, or any such surface will not give you a correct idea of dimensions of the product. But if a ghost mannequin is added to it, the product reflects all its dimensions precisely.
Knowing the actual shape of the product in a normal product image may be quite difficult for the customers. To help them in making a decision and revealing the actual shape and curves of the product, a 3D mannequin is added.
Why Ghost Mannequin better than real mannequins and Models?
3D ghost mannequins take the shopping experience of customers at a whole new level. Earlier, real mannequins and models were used to showcase the product range but this practice had a lot of disadvantages.
To overcome them, ghost mannequins are being used commonly these days by a lot of product photographers.
Here are some of the reasons for how a 3D ghost mannequin is better than real mannequins and models.
Cost-effective: 3D ghost mannequin means adding a virtual, invisible mannequin to a normal product image which is better in a lot of terms. Clicking product images with real models require a high budget as the option is quite expensive. Ghost mannequin is cost-effective and costs far less than models.
Minimal time and efforts: Adding a ghost mannequin takes minimal time and effort as compared to clicking images with real models because a mannequin does not require a lot of makeup and they never get tired, right?
Attention is not diverted towards mannequins: The biggest advantage of 3D ghost mannequin is that the attention is not diverted towards the irrelevant part of the image, i.e. parts of the mannequin and the models. The product continues to remain at the center of attraction.
Allows the view of the product in a 3D environment: 3D ghost mannequin helps the customers in having a look at the product in a 3D environment.
Also Read – How to get Ghost Mannequin Photography for Clothing
How to create a 3D ghost mannequin for a normal product image?
Getting a 3D ghost mannequin from a normal product image is a daunting task. You can take professional help to recreate your normal product images. It is a complex process that cannot be explained in just a few words.
To summarize, here are some brief steps to create a 3D ghost mannequin
Before the creation of 3D ghost mannequin, product photoshoot must be done.
In order to compile a perfect 3D ghost mannequin, we need photos of the product from all sides and angles. E.g. the front of a t-shirt wore by a mannequin & then just the neck which was not visible because of the neck of the mannequin.
Since it is a common practice for clothing products, pictures are taken from the front side as well as the reverse side.
Both of them are conjoined to get a 3D structure. This process is also called a neck joint.
The 3D ghost mannequin which is created also needs retouching and finishing.
Some disturbing creases are removed from it and the ghost mannequin is reshaped and resized as per the requirements.
Also Read – Importance of Shadows in Product Images
Elevate the demand of your product by adding a 3D ghost mannequin effect to it.
PixelPhant can help you in this complex process with a team of expert graphic designers who are trained and qualified in this field. PixelPhant furnishes all kinds of image editing services at nominal rates and we are provides of the best in ghost mannequin effect service. Join hands with PixelPhant and experience a new end to image editing.
If you do not have a professional DSLR you can always do it with your Smartphone, here are top tips on how to get the best quality product images using smartphones.
If you wish to learn more about eCommerce, product photography, Product photo editing, and how to grow online subscribe to the PixelPhant email newsletter below.