How Photo Retouching Can Give A Boost To Your eCommerce Business
Updated on February 6, 2023 in
Ecommerce
by
Alifiya Mustafa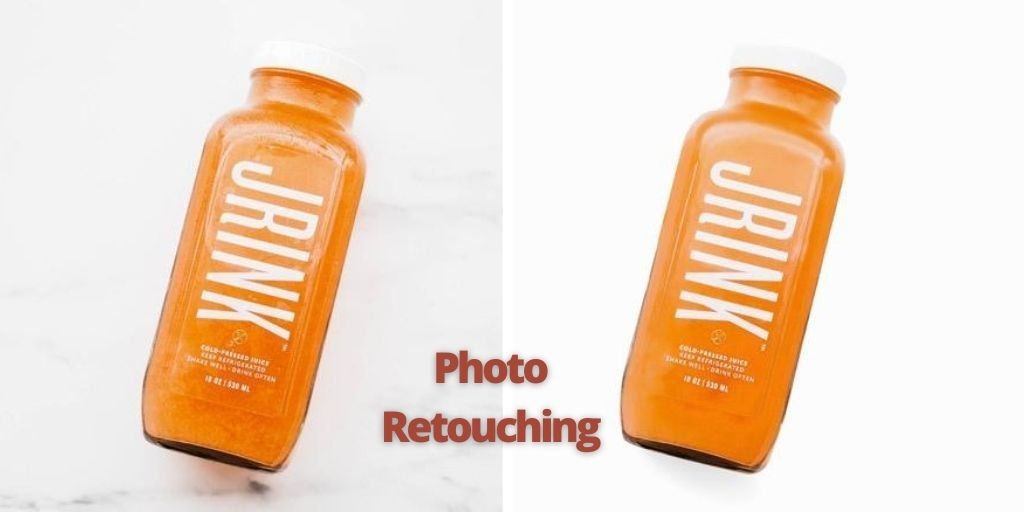 When you first start an eCommerce business, you start learning the importance of the quality of your product and services, but mostly fail to acknowledge the importance of the photos of those products. A photo can say a thousand words.
Product photo retouching can attract more customers and apparently can boost sales. But most eCommerce businesses do not know which techniques would work best for their products.
While working with products and models presenting the product, you realize that no matter how perfect the lighting or angle is, it can not remove what the product and the models already have – reflections, scratches, blemishes, wrinkles, shadows, and whatnot.
That's where our favorite and most important technique comes in handy – Photo retouching. This technique in product photo editing is so peculiar and impressive that you can transform even a randomly clicked photo into a professional-looking masterpiece.
We understand that the eCommerce business highly depends on the traffic that gets generated for their websites. And, most the customers are drawn to a product just by looking at its product photos.
If you run an eCommerce business, doesn't matter if the customers have ever purchased from your website before or if they even know about your brand – if you succeed in showing them an attractive photo of your product, 50% of your job is already done. Because it won't be just one customer you will be alluring towards your website but naturally, thousands like them. If you start product photo editing, means a lot of traffic is already on your way.
Today, eCommerce has become a mammoth in the marketplace that has millions of online buyers and sellers. Every single product you can think of is available in a trillion numbers and you can buy them from another trillion sellers!
As per thebynder – consumers are 60 TIMES more likely to make contact with a product that shows up with a photo in search results compared to one that doesn't.
50% of our brain responds primarily to visuals. A human can sense a visual in an astounding 1/10 of a second! In this blog, we are discussing how photo retouching can boost your eCommerce business.
Why Photo Retouching is Beneficial for all eCommerce Businesses?
As said above, the photo of your product is what the customers see at the very first. Suppose you don't perform product photo editing and your product photos are blurry, distorted, dull, or wrinkled. In that case, there is no way the customers would be interested in looking into the further details.
Your product photos need to look fresh and unique to stand out and catch the eyes of the customers. Photo retouching can help you achieve the quality you want to put out there.
We prefer that before making any other adjustments, you can start with skin retouching to the models and product retouching, making sure that the final product does not have any unwanted distractions and I add a pop of color (still keeping the naturality).
Later comes the removal of background, adding shadows, and all the other final touches. We recommend product photo retouching because if you are planning to improve on something, it is better to have the good-looking matter (The product and the Model) ready by your side.
Another suggestion we would like to share with you is the usage of a good camera brand while doing product photography as it can make your work a lot easier and reap amazing benefits.
Professionals capture and retouch all the products displayed on famous eCommerce websites. The best example of this is Amazon. If you look at the product photos on Amazon, they are crisp, clear, and detailed. You would never find a single photo either too dull or too bright.
We admire photo retouching, for this reason. It enhances the photo quality without losing its original essence. It does not change your photos completely but beautifies them.
Bringing images to the limelight and creating an impact to encourage buyers to see, explore, and make a purchase is the ultimate goal of every eCommerce business and professional photo retouching basically fulfills the requirement.
It is better to hire a professional as they use ideal software and tools for photo retouching and invest their complete efforts in making a photo website worthy. Professional retouching service providers know exactly how and what to change and do not manipulate the photos so that they start looking like something else.
Letting a professional do the photo retouching, skin retouching, etc also takes away a major responsibility from eCommerce business owners as photo retouching could be a tedious task. But again – That's our opinion, not yours. One can also retouch the photos on their own. But in any way – DO RETOUCH YOUR PRODUCT PHOTOS.
Things You Can Achieve Using Photo Retouching Technique
Importance And Benefits Of Photo Retouching Services
1. Polished Product Photos
The customers will find many businesses selling the same products but they can be drawn to a website displaying amazing-looking product photos and shape their final decision.
Having polished and professional product photos on your website can help you beat your competitors by making your product stand out. When the customers are convinced that they want what's attracting them more can make them explore and buy even more products!
2. Increases Business Goodwill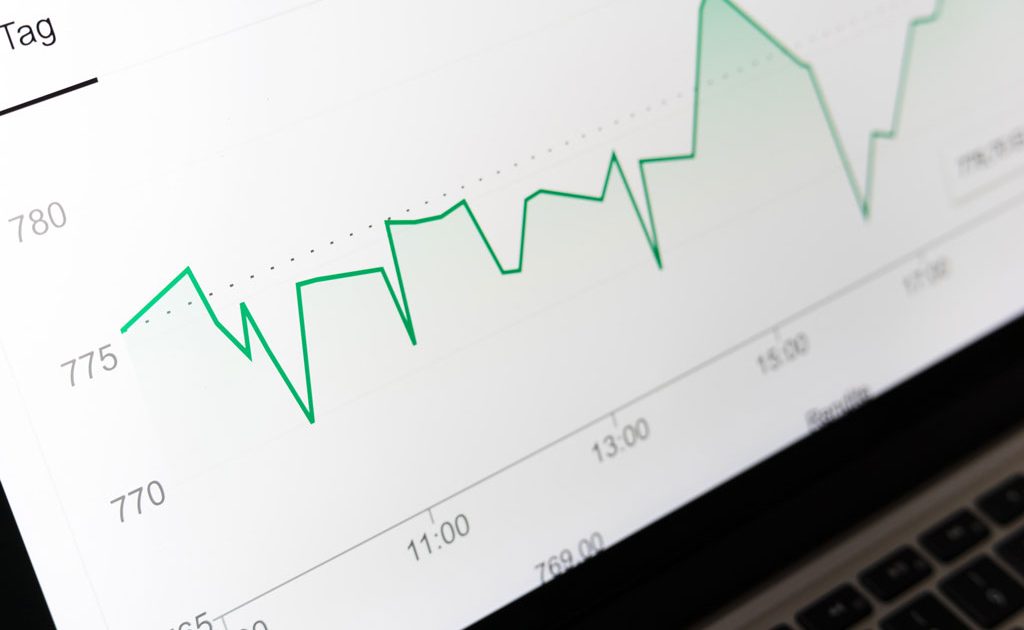 What you see outside can help you predict what might be inside – Right?! Well, that's how it works. Customers tend to link your reputation with the professionalism and quality of the product photos you put out there. The look of a photo can actually make or break your goodwill.
You should be very serious and picky about which photos you put on your website and what you deliver to your clients because we think that photos leave a remarkable impression on the viewers. If it's negative, there's no way you will be seeing many people coming to you.
3. Brand Recognition
The way you retouch and edit your product photos can be exclusive. Many brands like Sezane and Everlane portray lovely photos on their website following similar saturation and patterns that leave a memorable impression on their buyers.
They have done it so naturally that their customers can easily spot whether the photo belongs to their brand or not. You can design a personalized cropping style or an option of light to create your own impression.
Also read: Photo retouching cost & benefits.
4. Better Social Media Response
You must be astonished at the way social media is crowned to be the most fun and useful place online. We wonder how businesses would have managed to reach so many people and let them know about what they have to offer if it wasn't for Social media.
How crazily social media can work for your brand is a topic we can write a whole other article about! But for now, we highly believe that advanced retouching your photos before posting them can attract thousands of people who tend to buy almost everything that they see on social media.
According to Forbes, 2018: 71% of consumers who have had a positive experience with a brand on social media are likely to recommend the brand to their friends and family.
Weak Product photos create a negative emotional response in seconds. If you don't retouch your product photos and send them directly on social media then you might rather be creating a negative impression rather than a positive one.
Also, Read – Facebook Advertising Strategy
The Bottom Line
Product photo Editing is not just an option but a necessity to include in your eCommerce business. It is a whole chapter you can learn a lot about in your journey and still explore what more can be achieved in the world of product photo editing. Photographs play a vital role in generating more traffic, boosting sales, and ultimately growing business. Pixelphant provides one of the best high-end retouching services and PhotoShop Retouching Services at an affordable price. Our Photo Retouching Specialist can easily correct all types of mistakes in the product images.
You can create a massive change just by professionally retouching your product photos. You can gain a lot of trust from your customers by knowing and applying such important tools. You can achieve many things with product photo retouching as explained in this article. Hope you won't miss out on these advantages anymore. We highly recommended reading this blog Step-By-Step Guide To Create A Transparent Background In Photoshop
If you wish to learn more about eCommerce, product photography, photo editing, and how to grow online, subscribe to our email newsletter below.
Try PixelPhant for free
Use PixelPhant to get more conversions for your online store with better product images.

Background Removal | Clipping Path | Color Correction | Cropping & Resize | Retouching | Shadows