Photography is one of the most interesting and creative fields. Professional photographers use various innovative and unique ideas to stand out of the box.
Though you may use similar subjects and similar settings, you can change the whole game and the feel of the images by slightly changing the photography themes.
It's almost magical how one photography theme can convey a different story while another theme entirely changes the story.
If you're a beginner or even a professional photographer, there are a few trending photography ideas that you must leverage to give your images a different style, different feel, and a different story effortlessly.
Top 10 Trending Photography Themes
1. All Red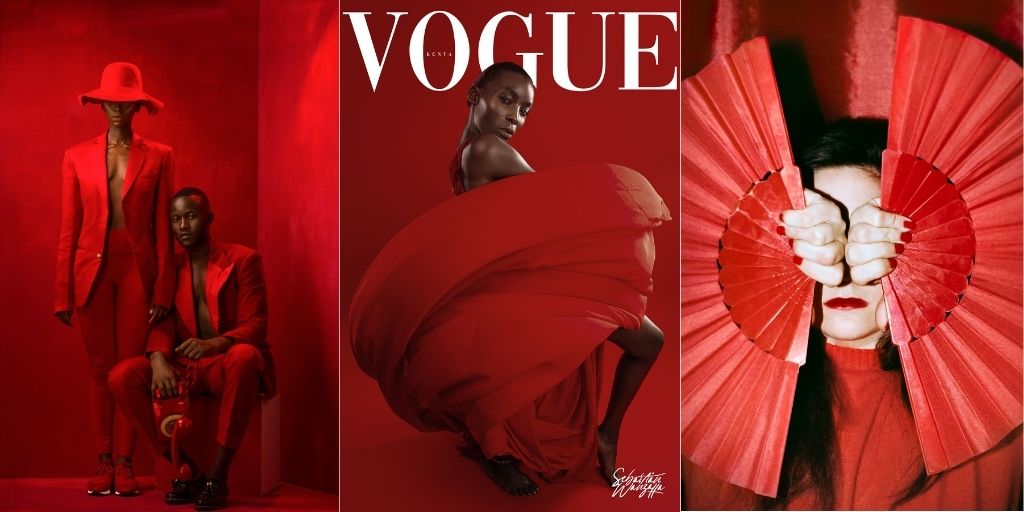 We all know how appealing monochromatic themes look. They are eye-catching, soothing, and adoring.
However, the all-red is one of the photography themes that's trending the most these days.
You can find it in top magazines, social media, product photography, and more.
The reason maybe it's so in trend could be because its relevance to most things is elegant and exciting. 
Love, danger, boldness, vibrance, and energy could all be displayed by a photographer using this single-colored theme.
You must have seen magazine covers with a lady in an elegant red dress, with matching red makeup, red pointy heels, red background, and holding a bright red cherry between her fingers.
Such posters and covers almost immediately catch one's attention.
If you're a beginner, I can bet that if you include these trending photography ideas in your portfolio, you'd definitely be able to add something powerful and effective to strengthen your profile.
Along with this, it is also necessary that you carefully capture your subject. Since everything from the background to props would be in red, your viewers might get distracted by your subject.
Thus, it may require a little patience and practice to master this art.
Using different shades of red may help distinguish between different objects.
2. Black and White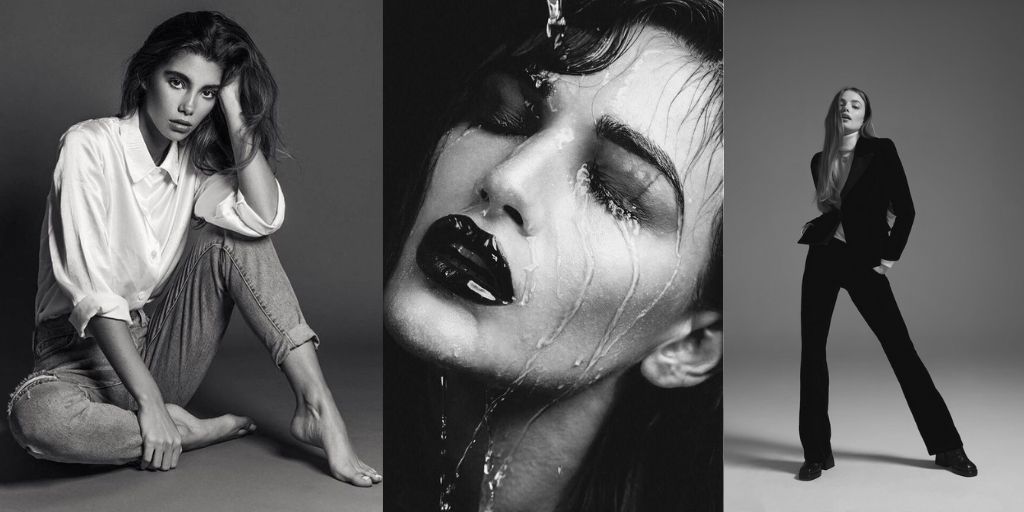 Black and while have been among the trending photography for decades now. It is one of those photography ideas that are evergreen.
No matter if you're a product photographer, wedding photographer, or any other – black and white images are a staple.
And, I don't believe that the black and white photography theme is going to go out of trend anytime sooner. In fact, it's just gaining more and more popularity every day.
Professional photographers use such photography ideas to reflect an old or vintage kind of feel in the photographs.
The Black and white photography theme is most common when the subjects are women.
As the black and white themes add elegance and grace to the image, the women portraits and women model photographs are usually taken in black and white themes to add more beauty and sophistication to them.
3. Cozy and Vintage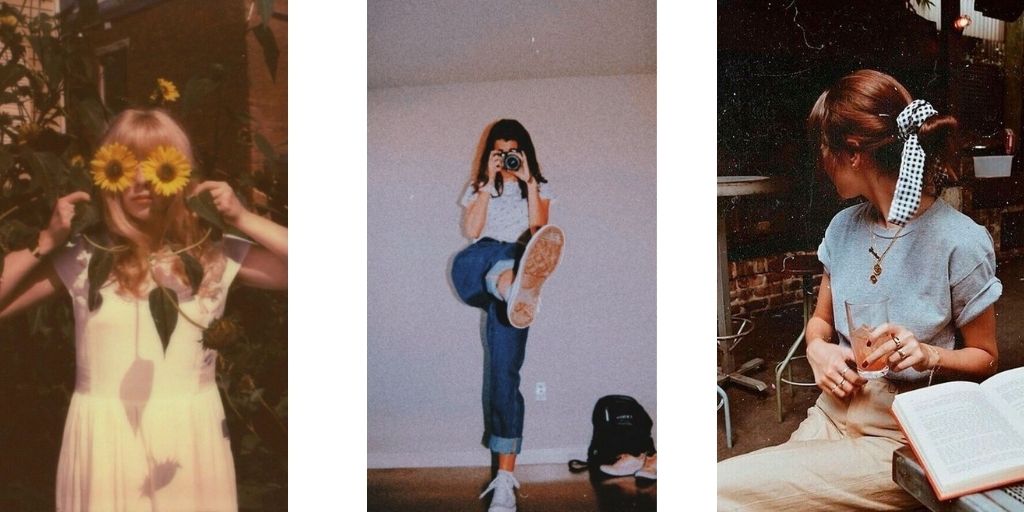 Most recently, the images that are frequently seen online are cozy and vintage.
You must have come across many photos that have an intentional grainy texture, faded colors, and distortions.
Such images look like they've been taken from a very old camera.
But the truth is, photographers use several filters and photo editing techniques to give images a uniquely cozy and vintage look.
Most of the time, you'll see such trending photography themes in street photography, candid, landscape, and family photographs.
In fact, there are many apps that can help normal users capture a scene in a vintage feel and have millions of downloads.
Capturing photos in this photography theme makes them appear more precious, expensive, and delightful.
4. Bubbles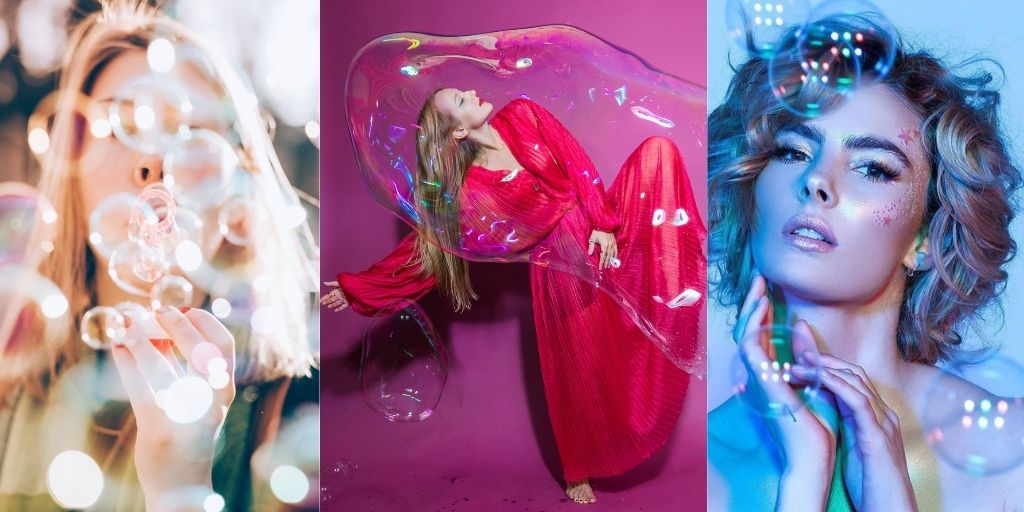 If you've been a photographer for a very long time, you must've come across at least one client who has asked you to use 'bubbles' as their photography ideas.
Bubbles is a trending photography theme, especially during this time where people are looking for something that can enthusiastically fill their precious moments with life.
Using bubbles reflects joy, life, zest, and bliss.
This is among those photography ideas that are mainly used for events like weddings, birthdays, baby showers, and bridal showers.
You may also find the use of these themes in carnivals and happy street events.
In fact, many makeup product industries use this theme in a contradictory bold photoshoot of their models and products to add a dreamy effect.
It plays a great mix of something very delicate against something very bold and strong like the shopper's personality.
5. Seasons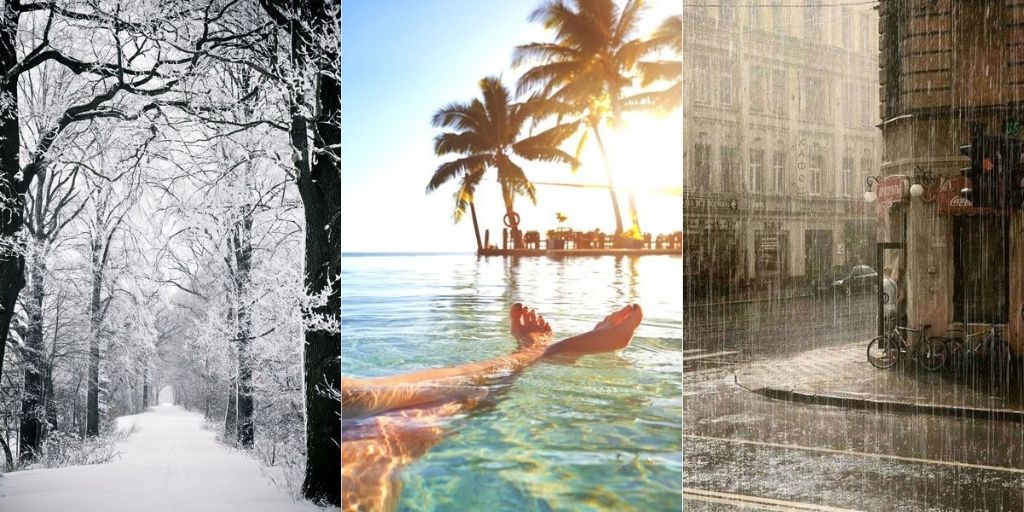 No matter if you're shooting outdoors or indoors. It also doesn't matter which season it actually is.
You can make use of this trending photography theme to achieve any season-based setting.
From top magazines to popular influencer channels, you can see a theme based on seasons everywhere.
Autumn, spring, summer, winter, or rain. Such trending photography ideas are highly lucrative and also mesmerizing.
Have you ever seen an indoor setting with props like fake autumn leaves, snowflakes, or fresh flowers?
Season-themed photography is very common and popular in fashion, makeup, and skincare photoshoots.
Fashion designers usually demand the themes based on the seasons for which they've designed the clothes.
When models are on the runway in their summer dresses or winter outfits, the theme has to match accordingly.
Similarly, when there are makeup or skincare products that need to be used in a particular season, opt for the relevant theme.
You must've seen the photos of models presenting a winter moisturizer dressed and photographed accordingly.
It's pretty thoughtful and necessary to use these season-based photography ideas.
6. Bokeh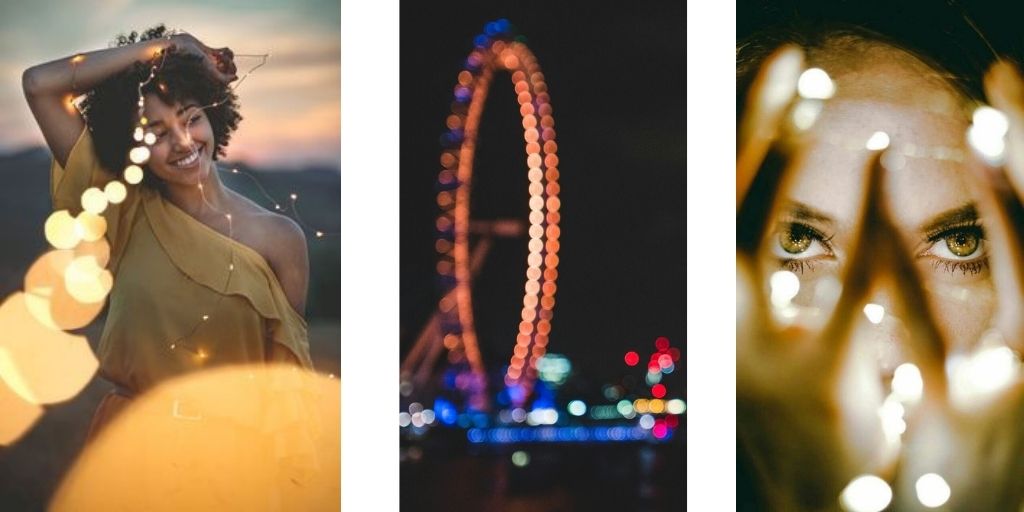 In simple words, it's basically the blurred, out-of-focus lights. But trust me – this effect is just breathtaking!
Beautiful and elegant as it is, this trending photography theme is adored by everyone.
You can achieve this effect by keeping the camera right in front of the small lights, using a fast lens, and keeping your camera set with the widest aperture.
It is simply aesthetically appealing. Such kinds of photography ideas are very common in street light photography, nighttime photography, couple photography, and sometimes also candid photography.
7. Panning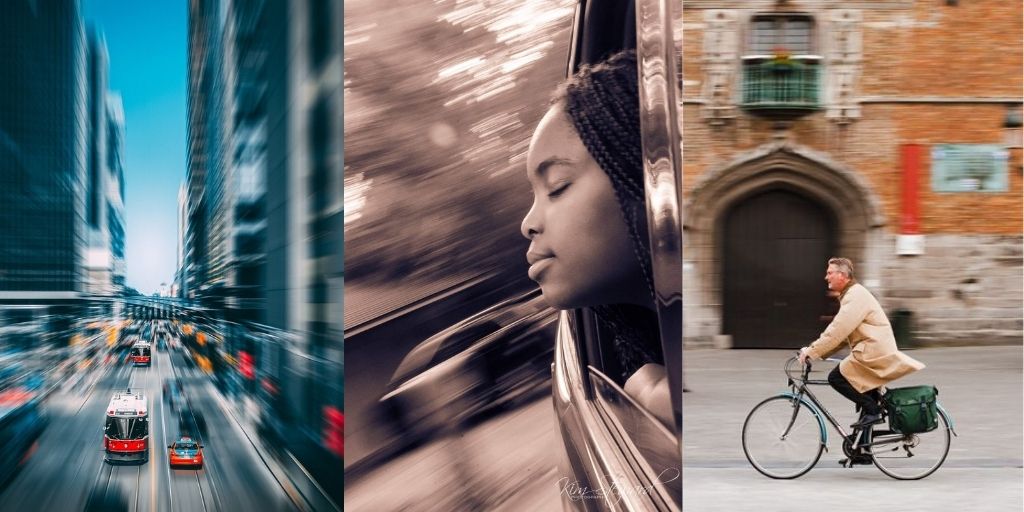 Panning photography is one of the very interesting and trending photography ideas.
The effect it gives may look photoshopped, however, it's not.
What you do here is that you capture a subject in motion where it is reflected as if there's motion in speed.
Usually, the subject is in focus and the background is blurred out.
Again, this feeling is not achieved by any photo editing software but during the shoot itself.
If you're to leverage this trending photography theme, you'll need a monopod or a tripod, different than usual camera settings, patience, and a lot of practice. 
8. Bright Yellow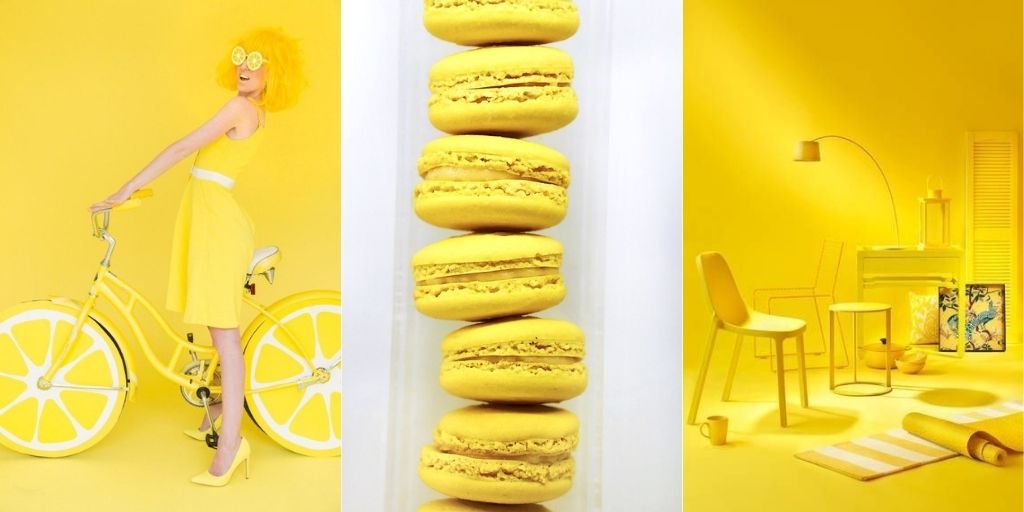 You can't just beat the energies of yellow. It's bright, sunny, full of life, and energizing.
It's perfect for summer photography and can easily be used as the season's theme.
With sunflowers, a yellow mini summer dress, and a solid yellow photography backdrop is enough to glue your viewers.
This is one of the best trending photography themes that you can use for social media, photography websites, and physical images.
9. Pastel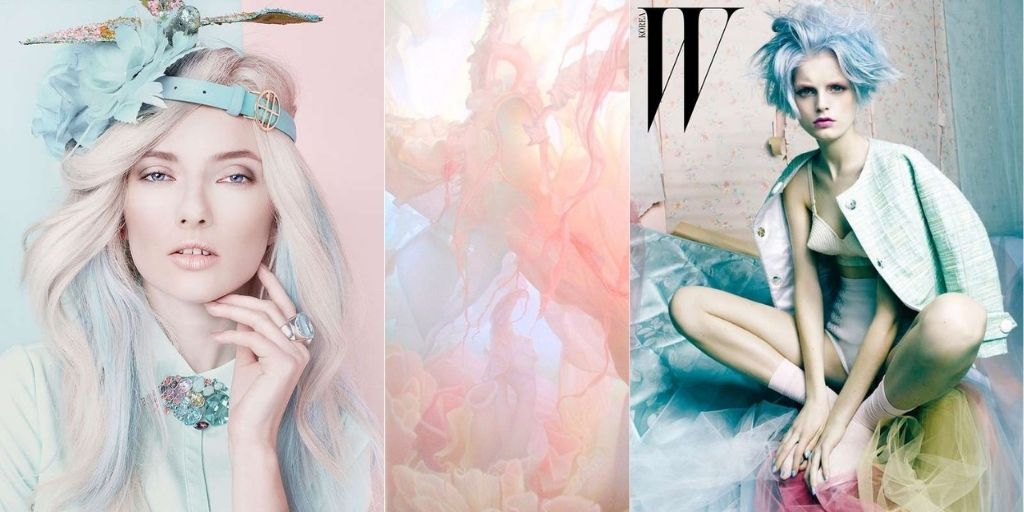 Pastels are trending everywhere. In fashion, in makeup, and now in photography.
This is also one of the in-demand and trending photography ideas.
You can find celebrities wearing pastel-colored clothes, music videos created on pastel-based themes.
The recent trendy music cover of Taylor Swift's album lover can be seen bursting with pastel colors.
And, the not so long ago music video of Sia's Thundercloud also has a similar pastel effect.
Thus, we can say that pastels are in trend and they're ready to steal attention.
10. Faceless Portraits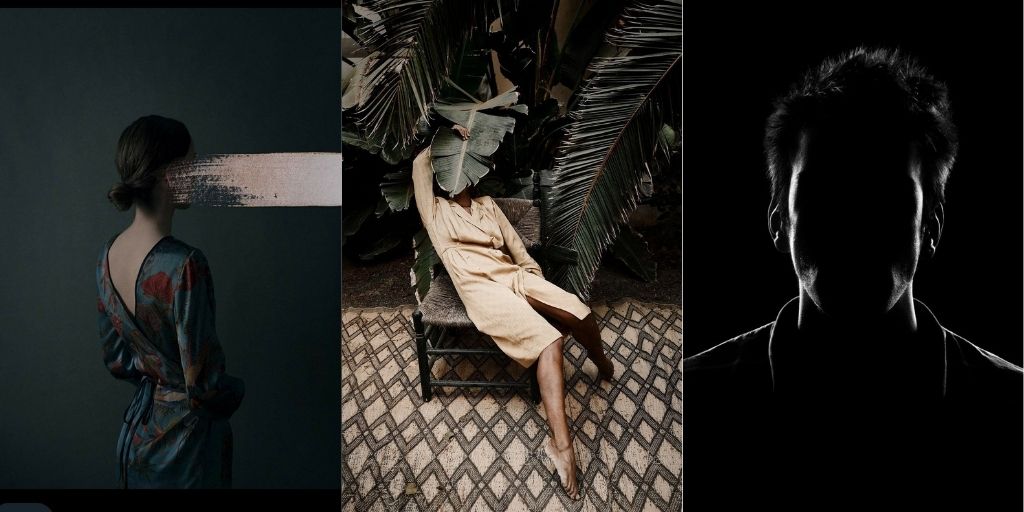 There's no explanation with me for how rapidly this trending photography theme is growing.
Faceless portraits are interesting and are in trend for a couple of years now.
They are more artistic and dreamy. If we take the example of a music video again, the video of Cheap Thrills would be the best example to explain its purpose.
Conclusion
It's fascinating how photographers make use of different trending photography themes to reflect different ideas and feel to the viewers.
Being a photographer – amateur or a professional – it's necessary that you keep up with trends.
There are hundreds of trending Photography Ideas and trending photography themes from which you can take inspiration and capture amazing masterpieces.
If this article helped you or even if you have any more trending photography ideas, do share them in the comments and I'd love to read them.
Also, if you wish to learn more about photography, photography ideas, Product Photo Editing, eCommerce, and more, subscribe to our Newsletter below. And, if you are an eCommerce business owner or a professional product photographer, it's time to make your images more professional and engaging. Take your free trial with PixellPhant now and see the difference 👇
Image Source: Pinterest
Beautiful product images across your website.
Background Removal, Clipping Path, Color Correction, Cropping & Resize, Retouching, adding Shadows, and more.

Try PixelPhant for free
No Card Details Required