Watch photography requires premium and exquisite shots, unlike any other product photography. Despite being a product, the watch is neither treated as a simple product nor it is treated as a piece of jewelry. Regarding watches, it conveys class, status, and value.
Being one of the most adored accessories, it takes a little better effort to master watch photography skills. If you are a professional photographer, you must be familiar with the challenges of clicking a watch's images. But if you are a beginner, let me list two significant challenges you can keep an eye on before starting the shoot.
Photographers! It's time to Grow with PixelPhant Referral Program 📸
9 Best Watch Photography Tips For Beginners
Watch is a small accessory that can easily be spotted and worn by anyone, adding completeness to the outfit. The market demand for watch photography has only increased with the increasing premium brands that promise quality material, machines, and performance.
The clients who hire photographers to photograph watches want their products to stand out. If your watch photography skills don't provide results that match those who prefer good watch brands and rely highly on watch photos in magazines to stay with the trend, you might never get a boost for your watch photography skills.
Further in this article are the best tips that can improve your watch photography skills in the long run.
1. Use a tripod
A shaky camera could be your worst nightmare while photographing anything. Using a tripod allows you to work with more sturdiness and helps you capture a more focused image.
When you perform watch photography, the tripod also helps you eliminate the shutter speed issue as you are working with an already stable setup.
2. Click images at a low ISO
Lighting is crucial in watch photography as it can be your best companion or worst enemy.
In the context of the cameras, ISO defines your camera's sensitivity to light. It is better to photograph a watch at a low ISO so that the noise in your image is reduced. However, you must ensure that the rest of the surrounding is not too dark.
3. Watch the position of the time hands
It is essential to determine where your hour, minute, and second's hand are positioned. Make sure that none of the hands overlap the other.
Hands to be too close or too far from each other can also make your image look odd. The ideal position that any professional would recommend is to position them at 10:10.
This way, you can see all the hands at an appropriate distance without causing any distractions.
4. Use a light Diffuser to minimize Reflection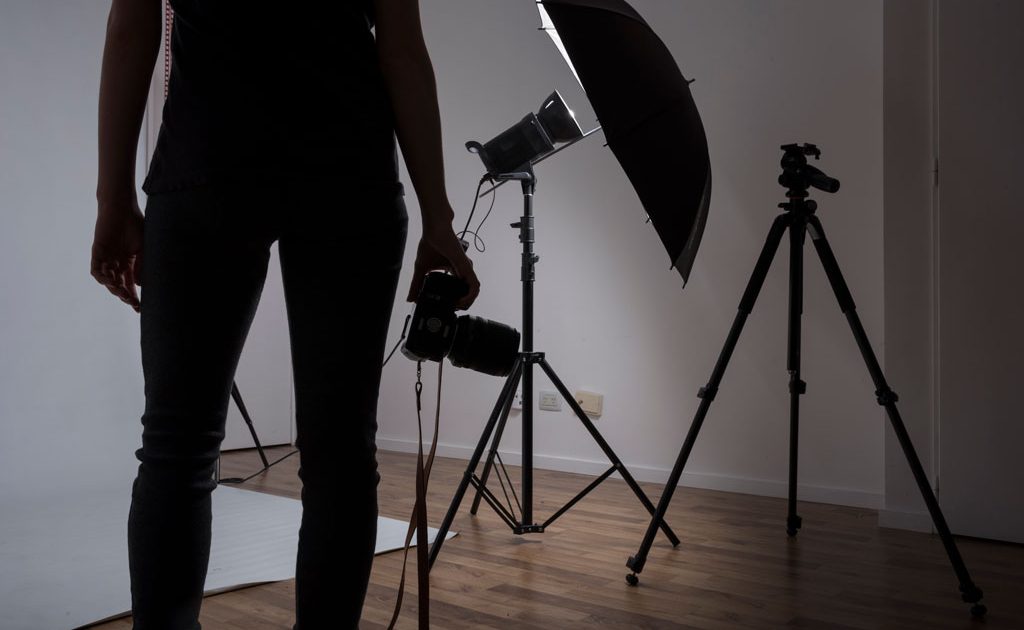 The direct light will bounce back from the glass of the dial or the metal used in the watch. Hence, it is advised to use a light diffuser to pass only the desired amount of light to light the product without any distortions.
You can use a photo tent or use reflectors for photography to achieve this purpose.
5. Clean the Watch
Nothing could be better than a clean, dust-free, shiny watch with no smudges or fingerprints.
Your product automatically starts looking more photogenic and intelligent. Make sure that there are no scratches on the glass. Remove any duct that is settled around the edges of the dial rim and within the details of the belt. Use soft cotton the watch clean.
6. Use a macro lens
Macro lenses enable you to capture images with more sharpness, details, and closeness — these work best for small objects that require detailed shots.
7. Switch your focus to manual mode
The auto-focus might work for landscape or portrait photography, but when it comes to clicking the photos of watches, you are dealing with a single small object that requires complete focus.
The manual mode allows you to adjust the focus as per the requirement, which provides you with the best shot.
8. Upgrade your Tools
Old is gold, but that phrase may not conquer when it comes to electronics and gadgets. You might have the best quality camera and accessories, but the market is flooded with better and upgraded versions of everything you currently have.
You must learn to use innovations and upgrades of the tools that aid in better photography. Not always will you be able to change your devices whenever something new comes up. But, it is advised to be aware of the best digital camera brands, tripods, and other accessories and choose the one that fits best for photographing things in a way that is in demand and trend.
9. Give time to Post-Production
Post-production is the editing of your final images. Many photographers neglect the need for photo editing.
Editing is a very crucial part of every photo that you send out for the public to see. There is a lot of competition that can not only be beaten by photography skills but also with the collaboration of editing.
I recommend hiring a professional to edit your images. Professional Product Image Editing service providers are experts in turning a usual photo into a masterpiece that can beat the heat.
Watch photography Challange
Shiny material and the reflections
The foremost challenge in watch photography is the reflection of the surroundings in the glass dial of the watch. Next comes the reflection from its material, especially when clicking photos of a metal watch.
Size
The size of the product matters a lot in photography, and in the case of watch photography, it kind of becomes a challenge to combat. However, it proves to be at a better place compared to when you photograph jewelry.
Okay, so now enough of the basics, let's get started with some fantastic watch photography tips!
Bonus Read
With some great tips and upgrades in your tools, you can craft your photography skills in a more refined and better way.
This article focused on what challenges you can face while doing watch photography and how you can overcome those with simple but effective tips.
Hope this article has helped you in improving your watch photography skills.
If you wish to learn more about eCommerce, product photography, photo editing, model photo editing, clipping path, and more, subscribe to the PixelPhant email newsletter below.
Beautiful product images across your website.
Background Removal, Clipping Path, Color Correction, Cropping & Resize, Retouching, adding Shadows, and more.

Try PixelPhant for free
No Card Details Required