5 Common Jewelry Photography Mistakes You Should Take Care Of
Updated on February 4, 2023 in
Photography
by
Chetan M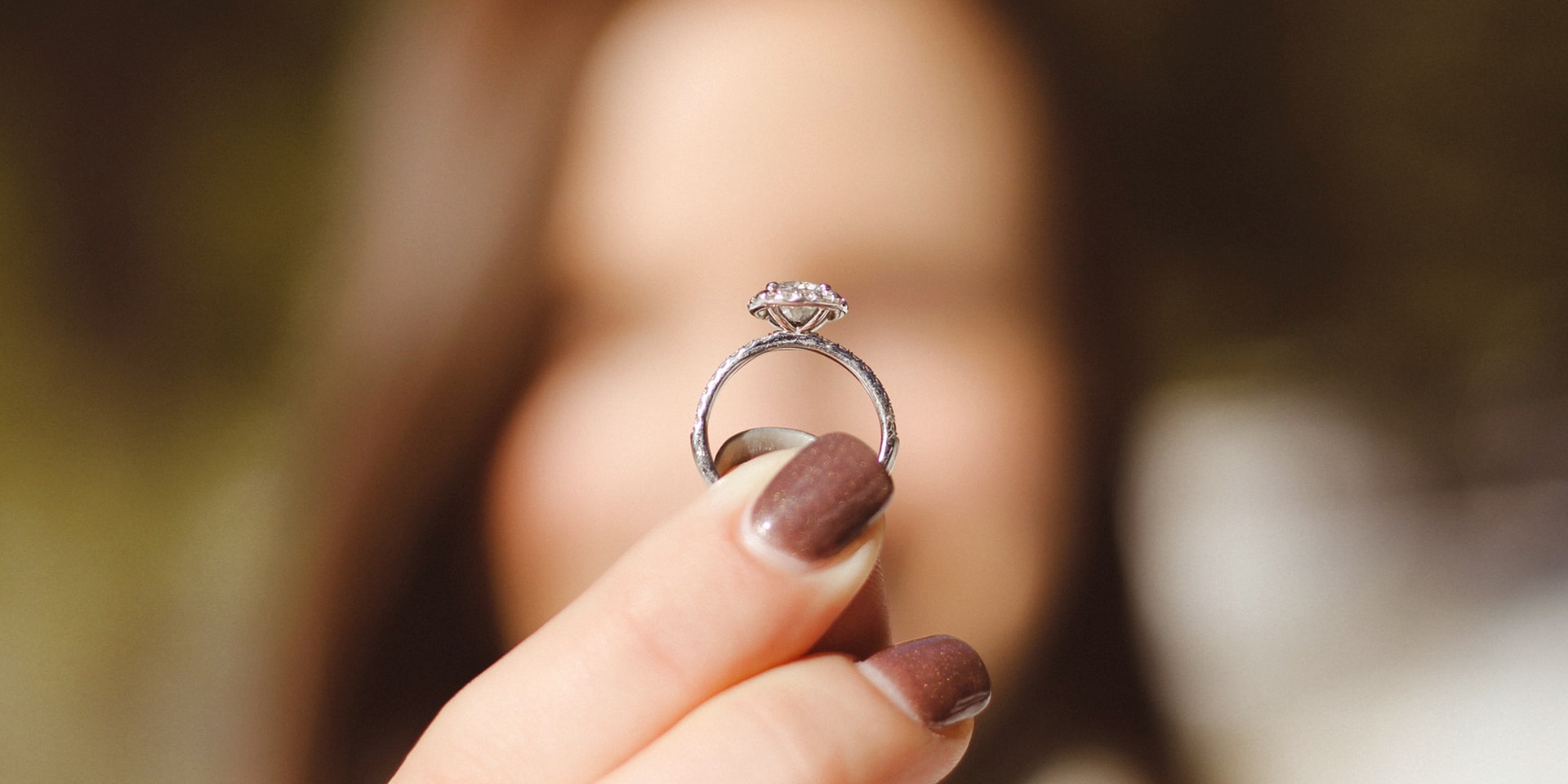 When you photograph jewelry, along with knowing what are the best practices, it is important to be mindful of a few jewelry photography mistakes too.
Jewelry photography needs skills that can focus on the details of such small items. One needs to be careful of the shiny elements like metal, gems, and diamonds used in it. In this article, I'll be telling you about the 5 common jewelry photography mistakes that you can take care of.
Common Jewelry Photography Mistakes
1. Take care of the background
The importance of background in jewelry photography needs no explanation. Irrespective of the product, the background needs to be perfect and most professionals commit this jewelry photography mistake by only paying attention to the product but not its background. Pay attention to the background and choose the one that best compliments your pieces.
In the case of other products, using only a white background is advisable, however, in the case of jewelry photography, using a black background is not a bad idea as well. The black and white background does not only help to accentuate the product but also makes the jewelry appear more bright and polished.
Complimentary colors such as black and white can never go wrong when used as background for jewelry photography.
2. Use mannequins
The use of mannequins is now not only restricted to store displays but they can be used creatively in many other ways. You can make use of mannequins for jewelry photography too.
Not utilizing such sophisticated props is one of the biggest jewelry photography mistakes. Jewelry photography with mannequins helps the customers to understand the product better and make a conclusive decision. Mannequins help in describing the features of the product, such as dimensions and the look in a fairly better way, which is never bad.
Other than that, when not suitable, you can also substitute the mannequins with models that work the same but gives a more realistic touch to a jewelry photography shoot.
3. Go with the trend and conquer the market
Sticking with the basics is great, but not keeping up with the trends is among the biggest jewelry photography mistakes. The fashion industry is the most dynamic industry where the trends come and go easily. Therefore, ensuring that jewelry photography is aligned with what your potential audience is looking for is a must.
While performing jewelry photography, make sure the products are not outdated and are in rage in the current period.
Try to present your products in such a way that they look enthralling and eye-pleasing.
Also Read: Beauty Product Photography Tips & Ideas.
4. Keep control over sparkle
Taking pictures of highly reflective jewelry pieces such as necklaces with diamonds is not a cakewalk. During jewelry photography, you need to be very careful and keep control over those extra sparkling little things.
The right amount of light is required to get that perfect click. Over sparkle can ruin the images totally without any doubt and less sparkle will make the jewelry photography very dull. Therefore, before posting jewelry product images on the online shop, it is recommended to create a balance of sparkle in your jewelry photography shoot.
5. Supporting props for small jewelry pieces
Many times, neither a model nor a mannequin fits our requirement for showcasing our jewelry photography. But most professionals still commit such jewelry photography mistakes as they don't consider changing this tradition.
The use of supporting props can be used in such cases. This is a great way to showcase small jewelry pieces with skillful jewelry photography. To make these products appear more captivating, you can either use supporting props such as thread, glue dots, etc. to hold the product in place.
You can make your jewelry photography shine brighter and make the images the unique selling point of your business by following these easy tips and tricks for jewelry photography.
Image source: Unsplash
Conclusion
Gaining customers' attention with appealing jewelry photography is now hassle-free. Stand out in the competitive market by avoiding some common jewelry photography mistakes. You may also check out our Jewelry Photography Guide for Beginners for more insights.
Showcase the exclusive range of your jewelry collection using jewelry photography at eCommerce or online shop with the help of the product photo editing service available at PixelPhant.