Why Sell on Wayfair? Benefits and FAQs from the sellers
November 26, 2020 in eCommerce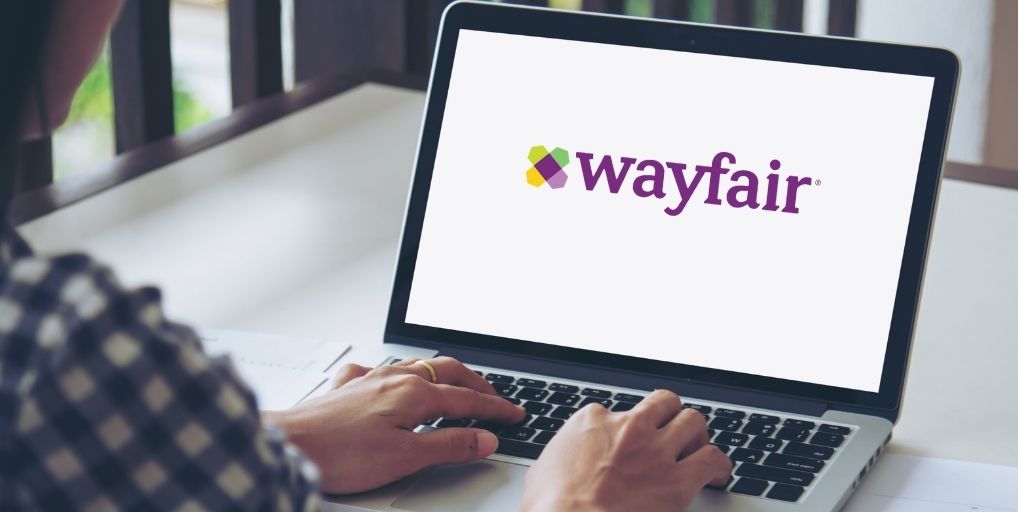 If you are planning to sell furniture or home-goods on eCommerce then we have found the best marketplace for you, Wayfair. Before we start discussing why to sell on Wayfair, let us understand this amazing marketplace briefly.
Wayfair is a global eCommerce marketplace for selling and purchasing furniture and home goods. It allows sellers like us to sell our goods with the minimal hustle and higher profit.
In return, just like any other marketplace like Amazon or eBay, it charges a monthly fee and percentage of commission on each product that you sell on the platform.
If we talk figures then according to Similarweb's data, Wayfair has about 63 million unique visitors. This is comparatively a very huge amount of traffic, especially for nich where a customer is mostly a one time customer for a product.
But this hasn't stopped the sellers of Wayfair as the total revenue in 2021 is expected to hit about $4.5 trillion.
Figures are already interesting, but aren't you looking for the actual reasons to sell on Wayfair? Well look no further as here is the answer to your burning question.
About Us
PixelPhant is among the Best Product Photo Retouching services, helping photographers all over the world with their image editing needs.
Our highly trained professionals have stood out the expectations and delivered the best quality work within a turn-around time of fewer than 24 hours.
If you too wish to experience the world-class image editing service (which you must), get your Free-Trial at the end of this article.
Why Sell on Wayfair
With the growing traffic and huge revenue expectations, Wayfair delivers 5 crucial benefits that you can get when you sell on Wayfair.
Ease of selling
The most promising feature of Wayfair is the ease of doing business with its Easy Seller Panel. It is a highly professional and insightful panel designed to help the seller to keep track of all the products on one single screen.
It comes really handy if you are dealing with a bunch of catalogs with various products to sell on Wayfair. This panel is going to ease your work, by keeping track of all your products and working as an assistant for your online business.
Huge Customer Base
Wayfair has about 60.82 million unique visitors and an active customer base of 16.4 million. With such a huge market percentage, Wayfair offers you a pre-prepared customer base that is willing to trust you and buy from you.
If that is not enough, Wayfair also spends about fifty percent of its total revenue on advertising your products and bringing you new sales.
Less Competition
Even after having such a huge customer base to serve, you will find only a few competitors on Wayfair, when compared to Amazon, eBay, or another popular marketplace.
This creates a situation that gives a great playing ground to launch your brand with minimum competition and a large market to serve.
This means, today when you sell on Wayfair you can expect more customers reaching your product page with less or no competition to face. Ultimately this directly affects the growth in sales and increasing your profit exponentially.
Real-time updates
Following the benefit of the ease of doing business, you also get an insight look at the customer choices.
In the present world, advertisement, growth, and becoming a brand, all depends on a single core factor. That is how well do you understand your customer.
Once you know what your customers are interested in, and what are the products that they are looking for, you can capitalize on the opportunity just by fulfilling their demands.
Here Wayfair helps the retailer by updating them about the trending products in the seller panel itself so that they can take the most advantage of the opportunity and increase their profit.
Massive Logistics
When dealing with furniture and home goods, shipping stays a point of conflict between many other marketplaces and the retailers. But at Wayfair, it has been taken care of very smoothly.
Whenever an order is placed the product is picked directly from the retailer and is shipped to the doorsteps of the customer. This saves the cost of the fulfillment center and the time of the retailers like you in shipping the product and paying for space in the storage areas. We know that Product Photography is a main role in the eCommerce business. If in case you want to use an online photo retouching service, for furniture. PixelPhant provides one of the best product image retouching services.
FAQs From Wayfair Sellers
With the above points, we have established the benefits of selling Wayfair. But in order to help all get all the answers regarding Wayfair, here are some FAQs and their answers for you.
How Does Selling on Wayfair work?
Wayfair actually works on the drop-shipping model of business. Here a buyer makes a purchase from the seller (that is you) and the seller (you) send them the product. In between, Wayfair takes a small percentage of shipping and selling a business, which ultimately ends up being a win-win situation for all.
Is Amazon Similar to Wayfair?
In the terms of size, Amazon and Wayfair aren't similar at all. But the best way to compare them would be by quoting Wayfair as the Amazon for furniture.
What is the Difference Between Birch Lane and Wayfair?
Although Wayfair and Birch Lane are sister companies, these two offer distinct sets of furniture. Birch lane only deals with traditional furniture, whereas when you sell on Wayfair, you can choose any kind of furniture.
Does Wayfair allow 3rd Party Sellers?
Yes, the platform does allow 3rd party sellers to sell on Wayfair. Third-party sellers are also a huge reason that Wayfair deals with such a wide range of products under a single platform.
And with this, we conclude this article. But before you take off to look for the steps to sell on Wayfair, let us tell you that, it's right here. By clicking on the following link, you will be redirected to the sellers' registration page of Wayfair. Just fill in the form and complete verification to start selling on Wayfair. After Reading this beautiful blog, We highly recommended you read about How to use downselling strategy boost your eCommerce Business
If you wish to learn more about eCommerce, product photography, Product photo editing, and how to grow online, subscribe to the PixelPhant email newsletter below.
Try PixelPhant for free
---
Use PixelPhant to get more conversions for your online store with better product images.

Background Removal | Clipping Path | Color Correction | Cropping & Resize | Retouching | Shadows