Down Selling Strategy: 6 GREAT Down Selling Tips To Boost Sales
Updated on November 1, 2022 in
Ecommerce
by
Alifiya Mustafa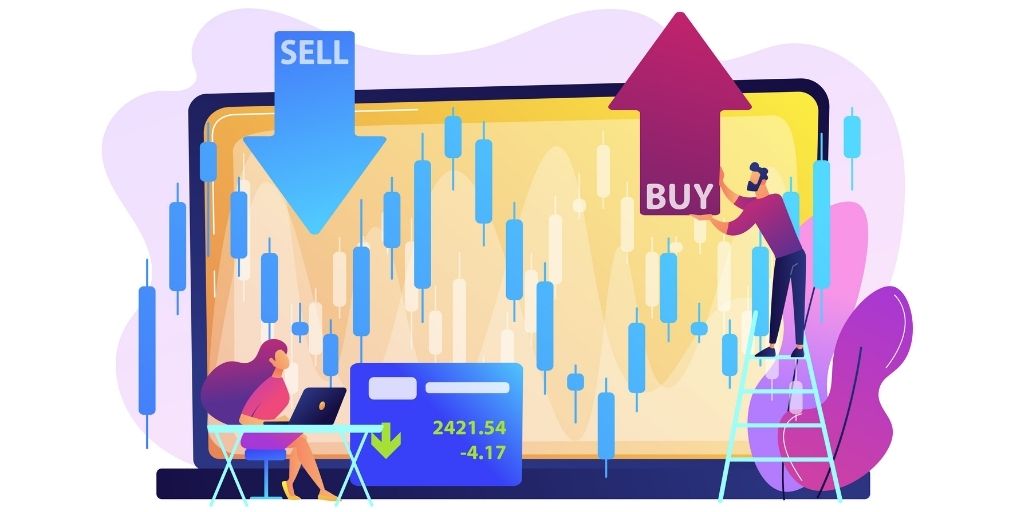 You get 10 customers on your website, out of which only 7 buy a product. You find out that one of those customers dropped the idea of buying but the other two didn't buy it because they felt that the price wasn't affordable to them. Now, what if I say that you can convince those 2 customers into buying from you without any discomfort?
Sounds profitable. You might be eager to know how you can make that possible for your eCommerce business because that would mean that out of 100 customers, you will be convincing at least 20 customers who intend to buy but resist buying.
Let me tell you, that it is possible and you don't need to change a lot in your eCommerce business to achieve that. So, without any further ado let me reveal the secret to you – That magical secret key is DOWN SELLING.
What is Down Selling?
The down selling strategy is the process of selling an existing expensive product at a cheaper cost to tempt the customers or selling a cheaper but relevant product to what the customer could consider buying as an alternative to what felt like an expensive deal to them.
Let's say that the customers of yours considered buying an exotic perfume but didn't complete the purchase possibly because they felt the price was too high. So instead of giving up on them, you give them a discount coupon of 10% on that premium product to allure them into claiming it rather than letting them go without making any purchase at all.
Let's take another example now. Your customer selected your premium 200 ml perfume but didn't find the price reasonable. At this point, you decide to offer the same perfume at a cheaper cost with a 150ml option or you suggested a perfume of the same kind and quantity but at a comparatively cheaper price.
This way, you satisfied your customer with what they wanted along with making a profitable sale.
6 Effective Ways of Making a Sale Through Down Selling Strategy
I believe that you must have loved the concept of down selling strategy, but how can you implicate the down selling strategy in your eCommerce business?
To make it easier, I have narrowed down the down selling strategy ways into 6 simple strategies that will guarantee you a better sale.
1. Revisit your abandoned carts
You probably would be having a whole list of customers who saved the products in their carts but never came back or purchased that particular product.
Statista shows that there were 88.05% of carts abandoned and never turned into sales in 2020.
Abandoned cart customers are the most potential customers for implicating down selling strategy as they are familiar with your website, have liked the products of yours in the past, and also decided to make a purchase. They are the best target for down selling.
As per PrestaShop, the average conversion rate of abandoned carts is 5.2% if the mail is sent within 20 minutes of abandonment.
There must be more than 80% of the customers who abandoned their carts because of the price factor. Most people consider buying a product due to its features but end up not buying it because of its high price.
I recommend you send them the abandoned cart emails along with down selling your product. You might consider sharing a generic reminder mail to all the customers who left their carts abandoned, but this may reap no benefits.
Customers prefer exclusive services and want to be valued individually. You can add the name of the individuals to whom you share the mail, but this is where your customers will settle, you need to be ahead of them.
It would be excellent if you can add their name along with the product name that they left abandoned while enticing them with a discount on that product.
If there are multiple products then I would suggest you choose the most recent one. And if all belong to the recent time, then it would be a smart move to choose the one which has the highest price value and provide a discount on that.
This way, your customers feel well-attained and are compelled into claiming the discount before it expires. Your exclusive emails also make them become your loyal customers and repeat the purchases.
Abandoned cart emails can be an excellent way to increase your conversion rates in down selling strategy. It's been talked about in detail in '9 ways How you can Grow Profit using abandoned cart emails' blog that I highly recommend you to read.
2. Design a package offer
When price becomes the factor in degrading sales, it's time you implement the down selling strategy and introduce a value pack offer to your potential customers.
In this, not only you can sell just one product, but you can also add the products that compliment the primary product and provide an overall discount to captivate your customers.
Let me give an example, You see that a group of your customers are interested in a face wash but finding it too expensive to purchase.
Why not then sell them a night gel, day cream, and an exfoliating scrub of the same brand at a complete discount of 30%? This way, you didn't drop the price of one particular product but managed to sell them a whole bunch of products at a discounted yet profitable price for your eCommerce business.
Your customers will be happy and satisfied as they can get more products at a discounted price at once along with the product that they have been longing for.
3. Evaluate multiple valuable alternatives to the products
It may not always be profitable for you to sell your premium products at a discounted price, therefore it is best to come up with the closest alternatives to those products which are comparatively cheaper.
You can recommend your customers and make them choose from the choices which belong to the same category to which they initially selected but are of a cheaper price.
Let's say if your customer was looking for a scented body wash and considered buying your 'premium wild rose body wash' but abandoned the idea because of its high price. You can send her an email or a pop-up showing related products that have a similar exquisite smell to them which also costs her less.
In the down selling strategy, displaying alternatives to customers who are finding the price too high is highly recommended because not always the customers buy what they initially intended. If you succeed in showing similar products at a cheaper price, then they may make a purchase.
4. Display exit-intent pop-ups
Discounts may sound alluring and an effective way of increasing conversions in the down selling strategy but you need to be careful while giving such discounts. It could be difficult to decide with whom to share discounts and who are the customers that have issues specifically with the price.
Sharing discount pop-ups to every customer may change their mind about purchasing a cheaper product even though the high price was not an issue to them.
That's where you make use of Exit-Intent pop-ups. These pop-ups are the most popular for down selling strategy as they are intended for only those customers who leave your site without making a purchase.
You must have seen pop-ups coming up just before you are about to leave a website without completing the purchase. Those are Exit-Intent pop-ups in the down selling strategy. They are shown displaying the discount on the products the customers were actively looking for but decided to leave without buying. They get displayed in the hope that before leaving, the customers would change their minds, get captivated into claiming the discount, and turn into successful buyers.
5. Catch them into upselling then down selling strategy
Does it happen that at the time of checkout, when you show an upselling pop-up and your customers turn it down? Well, don't stop there. Try down selling here.
You can downsell your upselling products. Let me explain this down selling strategy with another example.
Let's say that your customer bought 1 Kg premium coffee beans at the price of $30 from your eCommerce website. You might probably show a coffee mug with an insulated cap to buy with it to keep the coffee hot at $85. When your customer turns down that offer, show another pop-up of the same coffee mug at a discounted price or the cup without the insulated cap at the price of $40. After looking at the discounted price of the upselling product, your customer may be enticed into getting the cup at $40. This still gets you the sale of another product.
This method is called the trip wiring the customer. You can use it to upsell the product successfully with the help of the down selling strategy technique.
6. Try suggestive down selling
You implicate the suggestive down selling strategy when the customers have already purchased a product from your site. Here you try to sell the product that is relevant to their purchase and is cheaper than what they have bought at the time of checkout.
Let's take the example of coffee again. If your customer bought a coffee maker from your site, you may suggest her/him buy a pack of 2 Kg premium coffee beans along with it.
Obviously, the coffee beans are cheaper than the coffee maker and are very relevant to what she/he has purchased.
Bonus Read
Down Selling Strategy can boost your eCommerce sales immediately if implicated smartly and strategically. When you provide the discounts, it is better to make sure that they are still bringing you enough profits.
It is important to understand that you can not use the down selling strategy on every customer as some might have no issues with the price.
Customers who have abandoned carts and who qualify for the Exit-Intent pop-ups are the most prospective to the down selling strategy.
If you wish to learn more about eCommerce, product photography, Product image editing, and how to grow online, subscribe to the PixelPhant email newsletter below.
Also, if you are an eCommerce business owner, then start making your product images look more professional and converting. Start your free trial with PixelPhant now👇
Beautiful product images across your website.
Background Removal, Clipping Path, Color Correction, Cropping & Resize, Retouching, adding Shadows, and more.

Try PixelPhant for free
No Card Details Required