What is makeup product photography? Essentially it is capturing the makeup products, such as lips stick, eye shadow, compact powder, etc that catches the eye and eventually makes people buy it.
But like in any other spectrum of work, there are some quick tips to boost your creativity and help you bring the best out of yourself. With the following attempt, here Top 10 Tips for Makeup Product Photography, that you can bookmark and use on the next shoot.
Now without, taking much of your time, let us start with the tips.
Tips for your Makeup Product Photography
1. Put yourself in the Shoe of your Customer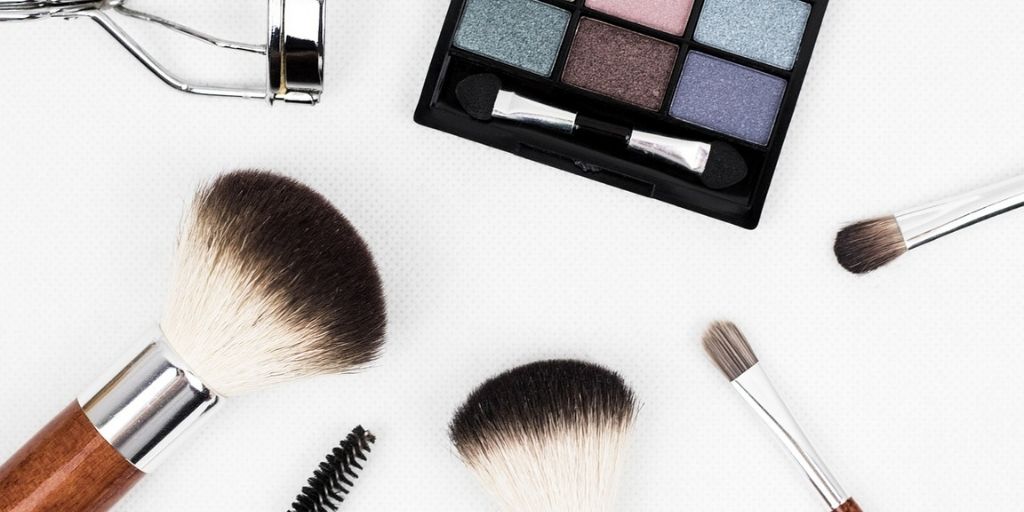 The first thing you need to understand is that your makeup photography is an attempt to catch the attention of your customer. Before capturing an image, knowing what image will be used for will give you an advantage.
Ask your client, for what they will be using the image. Banner, poster, website, social media, or anything else? Knowing where your makeup product photography will be used and who will be seeing the image will help you show the most creative side for the customer.
Another point you shall remember is to make sure you understand the customer.
Know what they like the most about the product. How do they use this product? Is the product targeted to people who can afford expensive makeup or for everyone?
Either ask your client or the customer itself.
2. Understand the Brand Motto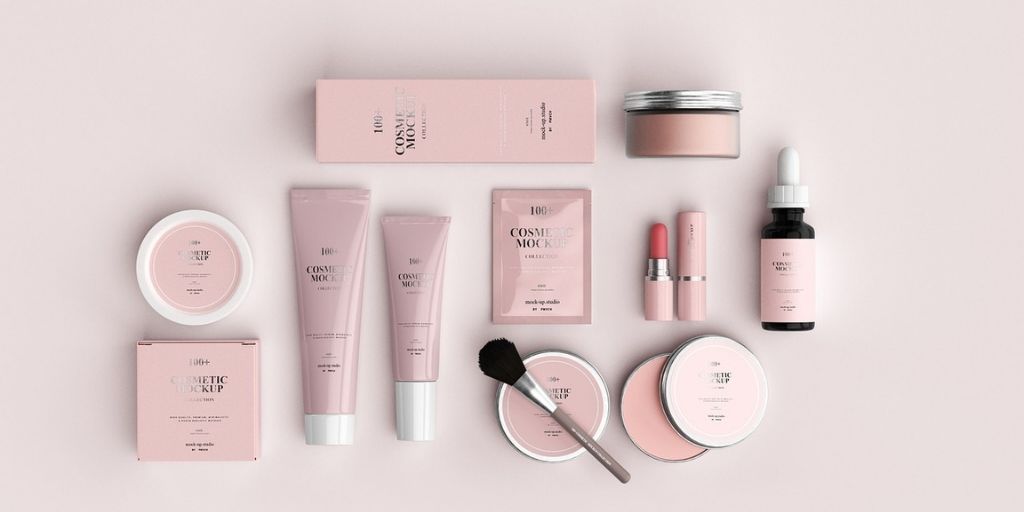 Every brand has its own aim, mission, and USP (Unique Selling Proposition). In makeup product photography especially, it is very important that the USP and motto of the brand are truly defined.
If a brand has a USP to use natural products, having the added ingredients in the frame as well will give the advantage to convey your message. Here you may also note that you don't have to do this with every photograph you capture.
You can use this makeup product photography tip when launching a new product, or a group photograph of the products. Again, knowing the customer would help you know whether or not you need to showcase the USP. 
MUST-READ – Makeup Photography Tips
3. Show the Details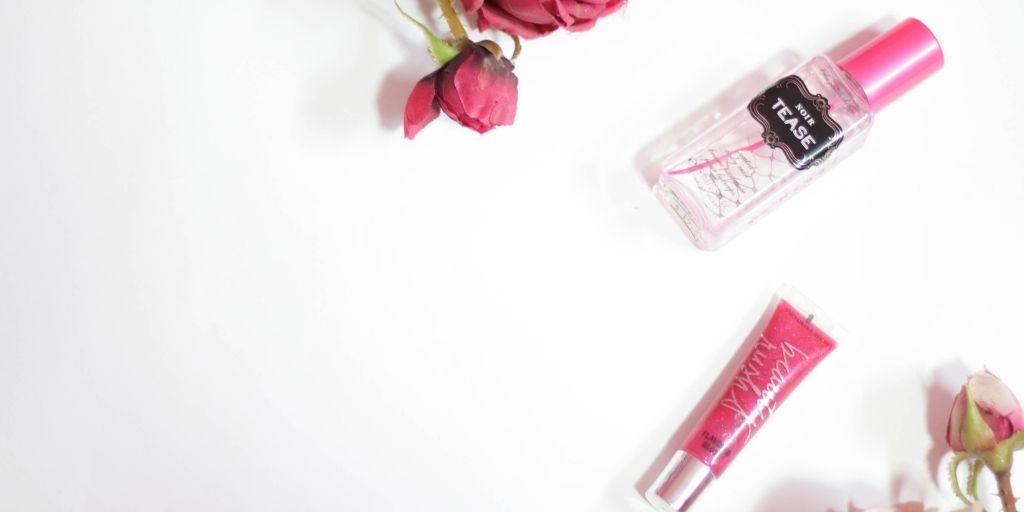 Usually, in makeup product photography, items that are to be captured are of the size of a hand. But while you are capturing them, you must show the close details of the product. Customers wish to see how the product looks in real life.
In the world of online this fear of missing out on the opportunity to see the product live can turn out to be very harsh to be harsh for eCommerce. We highly recommend you to read Best Camera Settings You Shall Use For Product Photography, which will help you to capture the details.
Also Read – Best Point and shoot camera
4. Set up your shoot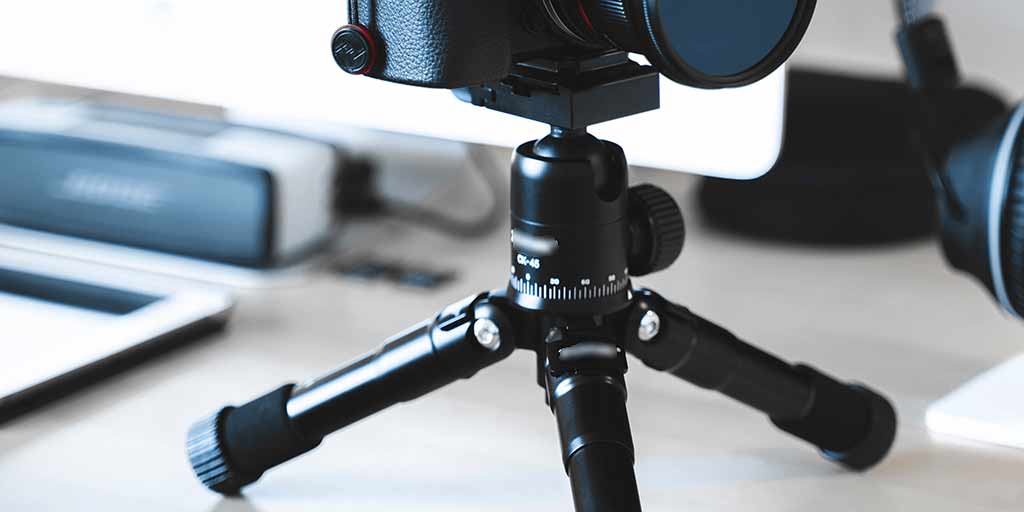 Every project and every client that you work with will have different goals. Some would like to portray their product in one way and some in another. Specifically, in makeup product photography, this variation can vary from land to sky. And you as a photographer need to be ready for this creative challenge.
Before the shoot, ask your client to pin down some images on pictures that he likes and would wish you to capture similar to that. Obviously, you wouldn't be copying the style, but you will understand the expectation and vision of your client.
Here onward do your research and come up with concept shoots to see what works the best. Here, try out different compositions, ISO, light etc, and finalize the top 3. Lastly, make sure to work around the product with your pre-shoot preparation and the finalized top 3 ideas.
Also Read – Best Product photography equipment
5. Leverage the angles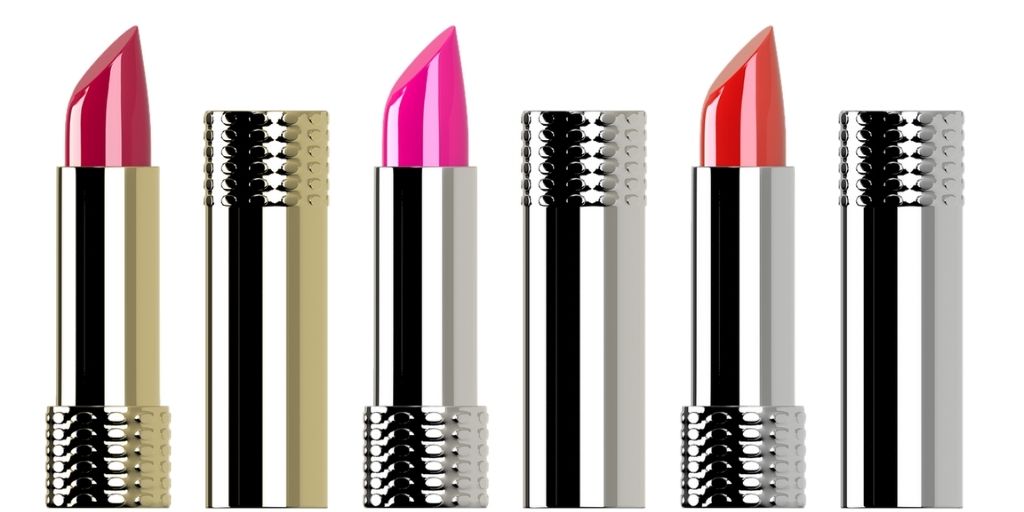 In makeup product photography, usual is not an option to catch attention. People tend to get attracted to unusual angles that they haven't seen before. Be a 360-degree photographer and find something new.
Basic frame knowledge is surely important, but rather than that, there aren't any rules stopping you to explore. Moving around and trying new angles will bring perspective to the frame.
Show something unusual yet impressive in your makeup product photography and you find yourself in the soft spot of creative advantage.
6. Props out of the box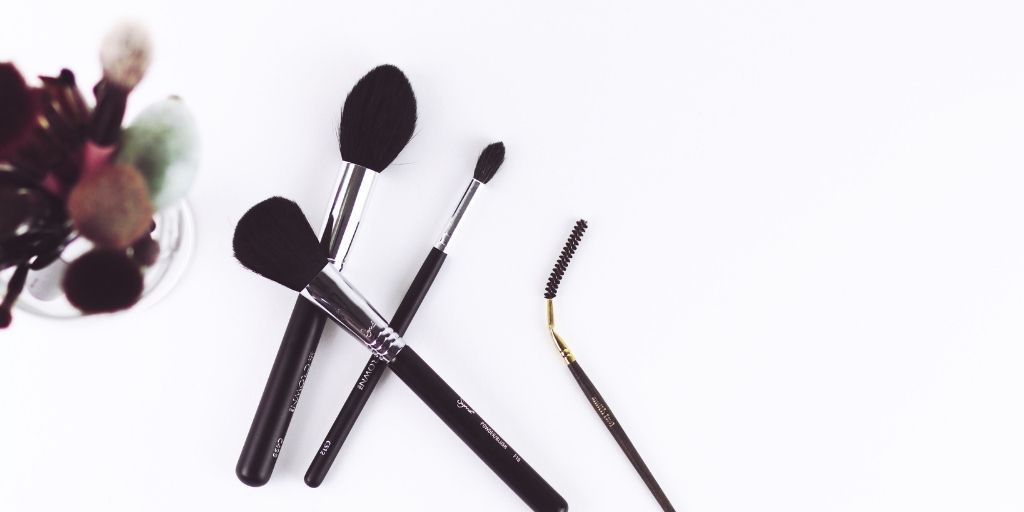 If we haven't said it before, Props play a very important role, but they aren't always important in makeup product photography. Whenever you are using a prop, make sure it is not seeking the attention of the main product itself.
Also note that the prop that you are using matches the color scheme of your shoot. Moreover, if you are going to use props, keep the number to one. Multiple items in the frame often break the focus and act as a distraction.
The goal with props is and will always be to enhance the product not to be in a frame. Also, if you are capturing it for eCommerce purposes, rather not add props. Use Only for banners, social media, and advertisement.
Also Read – Challenges of Product photography
7. Choose right background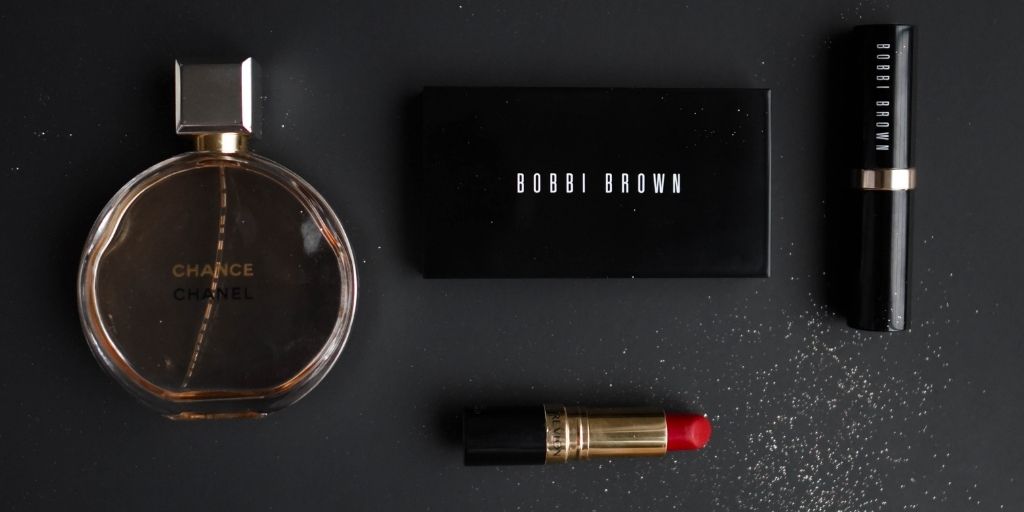 The next tip in makeup product photography is to choose the perfect background. The motto, customer expectation, and your client will surely tell you how they see the product. But as creative leverage, you have the power to explode their emotion to a higher level.
For example, if they see a product to be cheerful, you can add contrasting bright colors in the background. Whereas if they are seeing a product to be colorful you can use a monochrome or black background to pop out the colors.
Again you can choose any background according to your will where the product is highlighted. On the eCommerce site especially, the background is usually preferred as wide. But still, you can add natural shadow to enhance the picture.
8. Capture the action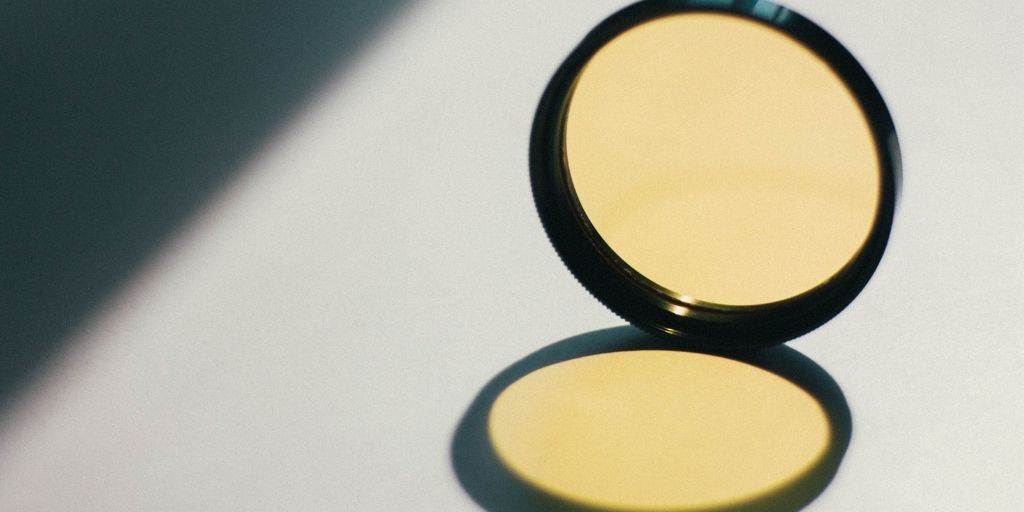 Lately, when we talk about makeup product photography, we need not think about the product standing alone. Especially in banners, the products are displayed in action. Moreover, sometimes in unusual ways.
This catches the attention, brings life to your image, and helps you explore angles of creativity in your sight. While a product is in action, capturing the details is very important, but if you are successful, the end result can turn out to be one of a kind.
9. Set a tone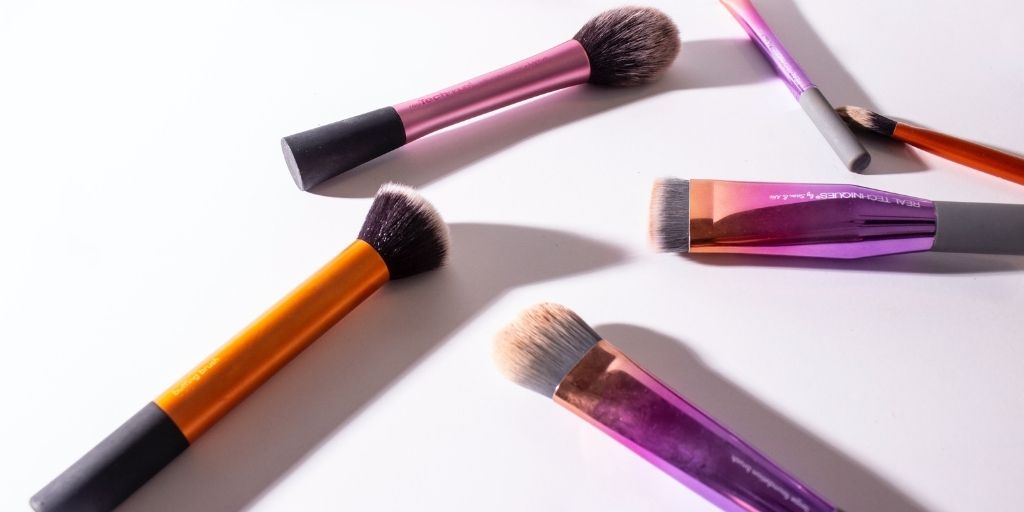 Tone, especially in makeup product photography, describes the way your product is perceived. Tones can vary from pastel colors to bright royal colors, and it all depends on the product.
But most commonly, the tone is set by the brand itself. If it is an accomplished brand, it will follow a certain tone with the website, social media, and other campaigns. You shall keep the wheel rolling by maintaining the tone.
If you are with a new client looking for makeup product photography, make sure the tone is essentially new, attractive, and showcases the overall motto of the company. You can also read amazing tips for Lifestyle Product Photography.
10. Choose your theme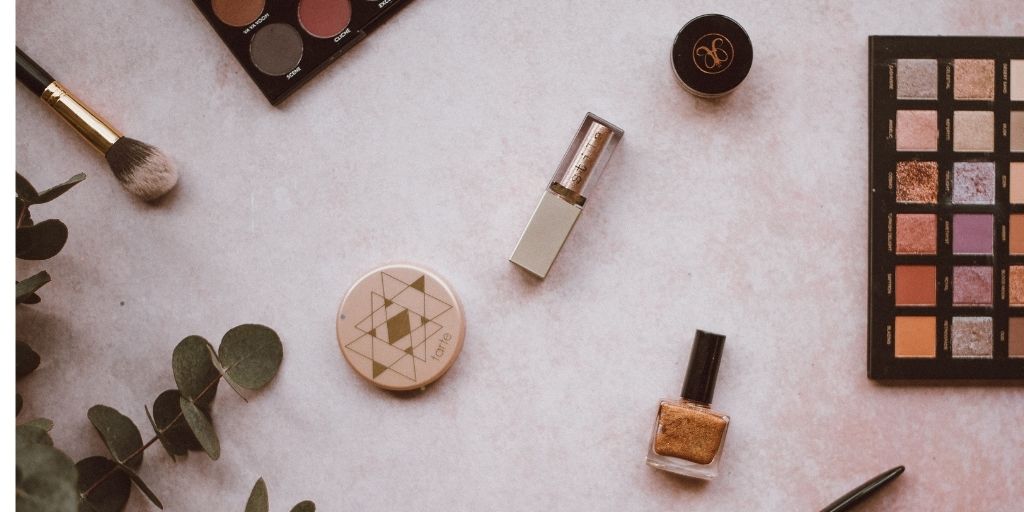 In recent times brands are also very active on social platforms, calling out issues and taking a stand for them. The marketing has also shifted from just capturing the product to a new world showcasing the value.
In makeup product photography the trend has followed quicker than any industry. Hence if you are working for a particular theme, make sure you are thorough with it. Don't lose your tone, yet be active on the social issues with your photography if you are doing so.
Bonus tip
As you have finally gone through the makeup product photography tips, here are very important tips that you shall keep in mind. The post-production effort. It is very important that the work you did, stands out the way you wished it to. But unfortunately, cameras don't do justice to your creativity, as much as product image retouching and editing can do.
If you are searching for an amazon photo editing service provider, the best option for you is to outsource the product photo editing to professional services such as Pixelphant. Get the model photo editing done for the makeup models, clipping path created, and all files arranged in one place easily. A team of professionals who can edit your images and send you back within a span of 24hr or less. We highly recommended reading this blog Make a career in photography.
Try PixelPhant for free
Use PixelPhant to get more conversions for your online store with better product images.

Background Removal | Clipping Path | Color Correction | Cropping & Resize | Retouching | Shadows