How To Sell On Costco: Second Walmart of the World
May 8, 2021 in eCommerce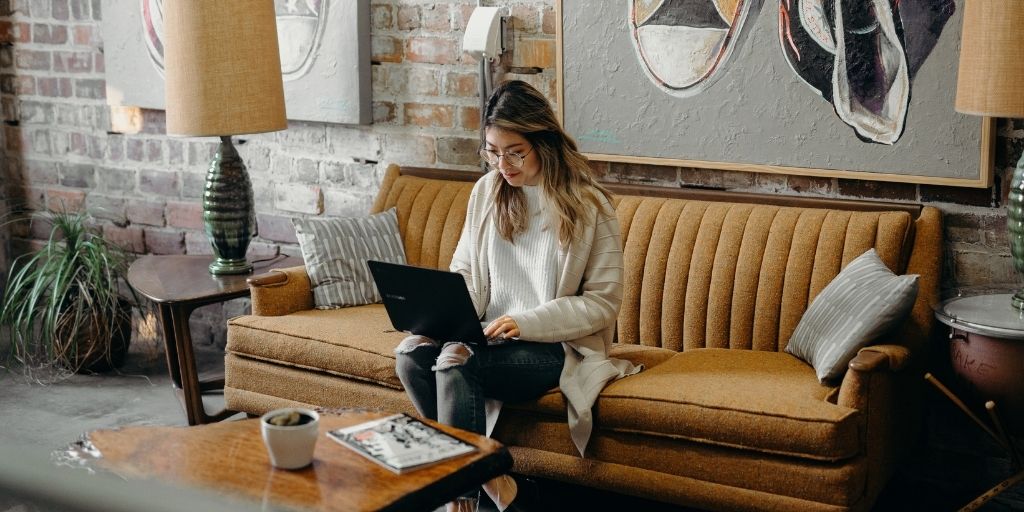 Everyone wishes to be the next Amazon or the next Walmart in the retail world. And to be fair, they are the epitome of success for any retailer. And in this article, we will take you one step closer to them.
In this article, we will sharing, How To Sell On Costco?
If you are unaware of the name (doubtfully) Costco is the second-largest retailer after Walmart. But that being said, it has the most loyal customer that you will ever find.
Costco is available in both, online and offline world today, where at online anyone can buy your products. But in the case of offline, it is member's only.
To put it in words, Costco offers high-quality products at the best price to its members only. And you know what is the best part? You can join Costco to sell your products too.
In this article, you will learn just that, but before that let us understand, why shall you choose Costco to sell your products.
Why sell on Costco
Costco is among the most renowned retail brands and has to build a business model like no other. They have strong customer loyalty both online and offline, which means you are put in front of your ideal customer directly.
Even in the post-Amazon world, Costco is on its rise and enjoying the steady growth of its loyal customers.
This loyalty further transfers to your brand when you sell on Costco, helping you stand out from your competitors and gaining a bunch of loyal customers only for your products.
Things to remember before you start selling on Costco
You are now aware that selling at Costco is surely beneficial, but not a piece of cake. Before you get started you need to get yourself registered and prove your worthiness.
Not everyone can sell at Costco, and it is also the reason why its customers are so loyal to the platform. Moreover here are some points you must remember before you start selling at Costco.
Become a member of Costco. Not only buyers but sellers are also needed to become a member of Costco before they start selling.
Ensure that your product is price proof. Firstly, you will surely be competing with brands who can offer their products at a discount. Try to list out your best products that have high value for the customer and are available at the best price in the market.
Understand the Costco sale model. They offer high-quality products at a lower price. How do they achieve this? By selling in bulk. Hence as a seller at Costco, pack your products in bulk for maximum efficiency in sales.
Go for the best seller's. That is if you are just starting out rather than trying to build your own niche, go for the best sellers. In the case of Costco, food is the most selling products.
Choose your sales channel wisely. That is, with Costco you have options to sell your product online or offline. And while anyone can purchase from the online channel, offline products are only available to members of Costco. We will be discussing more these sales channel further in the article.
How to sell on Costco
And finally here are the steps to Sell at Costco. As discussed above you have two options to choose from (online or offline) where to sell your products on Costco.
But either way, to get started you are first required to visit the regional manager of Costco. Here you will be asked some questions about your products, your companies, some other financial questions related to your product, and some questions about your marketability.
You will have to go through the process yourself, or you can hire a broker to represent you. Once you get clearance from the regional manager, your application is sent to the Category buyer. This person will check if your product can be sold at Costco or not.
Note that if you are trying to sell a product on Costco, which is already available there, your chances of approval will fall. Only if you are offering unique products that customers might actually be interested in, only you have a higher chance of getting your product selected quickly.
Finally, after getting selected by Costco, a team will arrive to inspect your facilities and work standards. So make sure that you are following all the labor laws and ensuring a good work environment for your workers.
Offline
After getting verified by the Costco team, you will be eligible to sell your products with Costco. Note that your products won't be showcased on the shelf right of the beginning, but might be featured in the roadshows or events.
As soon as the members start showing their interest in your product through purchasing, it will be ranked higher in the list of Costco products.
Online
Selling products on Costco online is the same as selling them in its offline manner. You need to pass on all the information that is required in signing up. In addition, you will also need a website for your product, which further you will have to link with Costco
And with this, you are all set to sell on Costco.
Cost Of Selling On Costco
Now that we have shared the easiest way to sell on Costco, the most important question is what are the membership fees of Costco. And to answer this here is a simple breakdown of the cost of selling on Costco.
| | | |
| --- | --- | --- |
| S/N | MEMBERSHIP PLAN | FEES (PER ANNUM) |
| 1. | Business Membership | $60 |
| 2. | Gold Star Membership | $60 |
| 3. | Executive Business Membership | $120 |
| 4. | Executive Gold Star Membership | $120 |
Other than this, some additional charges include:
Food auditing charges – $1000 and above
Warehouse per day sale charge – $50
14% commission on every product you sell through Costco warehouse
Wrapping Up
And with this, we would conclude this guide on How to sell on Costco. As you have seen in the above article, Costco is among the fastest-growing platform that you can connect with. 
But moreover, you can learn from their business model to attract customer and make them a part of your eCommerce.
If the idea sounds good, commnet down below how can you implement it.
Try PixelPhant for free
---
Use PixelPhant to get more conversions for your online store with better product images.

Background Removal | Clipping Path | Color Correction | Cropping & Resize | Retouching | Shadows