How to Effectively Attract New Customers Online to Your Business
Updated on November 14, 2022 in
Ecommerce
by
Alifiya Mustafa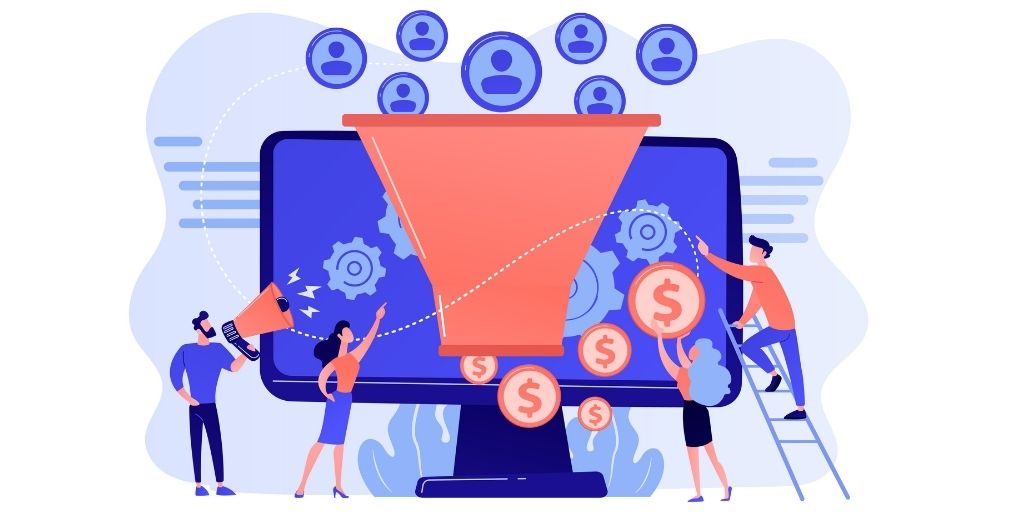 In order to attract new customers online to your business, you need insights. So, here we are. 8 Simple Ways To Attract New Customers Online To Your Business.
There are currently over 12 to 24 million eCommerce websites in the world and the number is still rising. To start an online selling business, all you need is a website, a few products to display, and the mode of payment.
Many eCommerce business owners fail to realize that just as we need oxygen and other sources of energy to live, an online business also requires its sources to survive.
You can't beat the eCommerce competition if you are failing to attract new customers online and sustain growth.
Let us find out the ways in which you can effectively attract new customers online to your business. But before we dig deep, let me remind you that it doesn't depend on what stage your business is.
8 Promising Ways That'll Attract New Customers Online To Your Business
1. Do not carry too many identities
If you think that having too many names would capture the customers too many times, then your business is about to sink.
Creating too many IDs and domains can scatter your audience. Any one of them can never gain popularity and goodwill as people will be confused if the names are inter-related or different.
To attract new customers online, it is highly important that you only use one single identity. Be it for your domain, social media accounts, professional dealings, and for every other purpose. Make sure that you're getting recognized with one name over all the platforms.
If required, you may use 2 different identities, but no more than that. Your audience needs to recognize that you are the same brand that they see online on various other platforms.
When you keep on changing names, you lose consistency and fail to attract new customers online. Whatever you seem to have built previously is lost and you emerge as someone new.
2. Rank better on Google
Focus on where you're getting positioned in Google search results. The foremost trick to catch the eyes of your customers is to become more "findable".
You can't attract new customers online to your business if you are not getting found in the first place. How likely do you feel that people know about your existence?
Run strong SEO on your webpages. Do not overstuff with the keywords. But, make sure that the keywords are present in the optimum number. Also, it won't be just the keywords that'll define your ranking.
As per the sources, 57% of marketing professionals say on-page content development was the most effective SEO strategy
Develop the search results that lead to precise, reliable information about you and your business. Create credible content, try to get backlinks, and improve your relevancy to gain domain authority. All such efforts are ultimately going to help you attract new customers online to your brand.
Do you know that website speed, genuine linking, and unique but relevant content can highly influence where you rank? We recommend that you work on these areas and find out if there's a lag.
3. Be more Social Online
People buy what they see. If they don't see you, they won't buy from you. Or the chances are, they may not even recognize you that well.
If you are not seen regularly on social media, then it doesn't matter how old you are in the business, your customers may not recognize you. To attract new customers online, your strategy must help you to stay in the heads of your customers.
If you don't, there are a lot of your competitors who are engaging more and more of the audiences. Being available on social media doesn't only help you attract new customers online to your business. It also pushes other brands out of the picture if they are not that active. (the same applies to you too)
There are currently 3.81 billion users on social media. As per Statista, 54% of the people who search for products, search it via social media.
Also, social media can increase exposure by 86%, increase traffic by 78%, and generate leads by 67%. This ultimately makes social media a reliable source to attract new customers online.
4. Do not Run ONLY after-sales
If we go back to our business studies books, it'll say that the primary objective of any business is to generate profit. But with increasing competition, this aim is replaced with customer satisfaction.
You can only attract new customers online to your business if they feel comfortable dealing with you. Customers can see that when you have just caught them in your sales strategy or whether you're just trying to be friendly.
If you keep sales your only goal, then it is only going to shoo away your potential customers. We are not saying to neglect sales. We are rather suggesting that you approach the customers in a way that ultimately drives them to buy from you.
We can clearly understand that customer satisfaction will surpass the priority of the quality and price of a brand. And, that is what you should leverage to attract new customers online.
Be more friendly, engaging, and try to attract new customers online not with what you sell but why you sell. Let them know how your products can be helpful for them and what problems they solve.
Not necessarily you only need to talk about your products and brand. You may also share the news and facts that belong to your niche over social media. Share just the engaging images of your products to influence and attract new customers online.
You can also create short videos or provide quick tips on how to use products or some DIY alternatives.
For example, if you sell diet products online then you may create some videos on DIY diet smoothies. You can also share some facts or tips on using superfoods. All such entertaining, informative, short things attract new customers online to your business.
A feature called Instagram Reels on Instagram is also excellent for creating such engaging and informative videos.
This step keeps you close to your audience. You gain engagement and win trust. With such activities, consumers voluntarily start following you, buy from you, and become your loyal customers.
However, you need to create a balance between the content that is targeted towards sales and that is towards engagement. A disbalance will not be able to reap you any good results. Be consistent with posting on social media. Post the content that is a mix of both to attract new customers online and build sales at the same time.
5. Be more Welcoming through your Website
Your website is the face of your brand. Whatever platform you use for marketing, it ultimately takes your customers to your website. Just like a retail shop, it has to look attractive, professional, and welcoming too.
Make sure that your site is not too cluttered with content. Blank space can be your friend rather than the enemy. Idle spaces make your website look clean and sophisticated. Otherwise, before you attract new customers online, you'll push away all your customers.
Your search bar, filters, and other widgets should be at an appropriate place. They should be easy to find. If a customer has to look for a simple search bar, then there is definitely something wrong with your website layout.
The speed of your website is equally important. Slow loading of product images and details can annoy your customers and ultimately leave.
Your site layout, speed, interface of every single page should be in harmony and user-friendly to attract new customers online and make them loyal to you.
6. Everybody loves offers!
Who doesn't like offers? Even if it is something as nominal as 10% off or free shipping can start to attract new customers online to your business.
This sweet and enchanting word can make anyone fall for it. You can simply create the buzz about your offers or giveaways on social media, newsletters, and your website.
You can even provide some freebies on a certain worth of purchase. This ultimately encourages the customers to buy more from you. Bonus, discount offers, and freebies are common and very popular marketing strategies to attract new customers online.
For example, if you deal in the products of skincare, and if a customer is buying a face wash for oily skin from you, you can offer a discount coupon if the customer purchases the day or night cream of the same brand.
This way, you not only successfully sell a product but also manage to make an extra sale through discounts while you attract new customers online.
7. Improve your Marketing Strategy
Marketing is excellent and probably the only possible way to spread the word about your brand. You can highly influence and attract new customers online. What marketing does is that promotes your brand and spreads awareness about your products. It also creates a distinguished identity for you, which helps you increase eCommerce sales.
Assume your brand without any marketing strategy. You will not be able to reach a wide array of audience, people won't be able to find out about new offers, or any updates that relate to your business.
Your competitors will be far more ahead of you and you'll find it hard to survive in the market. Make sure that your marketing strategy is growth-oriented. Create something that is attracting, convincing, and engaging.
Content marketing is considered the best form of marketing. Here, we are not just talking about blogs. Content can be created in the form of articles, videos, images, GIFs, and in any form that gives out information about your brand and your products.
Here are some areas where you can improve your marketing strategy and attract new customers online:
Utilize new Instagram reels feature
Facebook can be your right hand for social media marketing
Make the most of this year's holidays
Focus on your mobile marketing
Use the best marketing apps for your small business
8. Keep a track of your performance
Analyzing your business performance is very essential. It helps you find out if you are in good health. It also lets you know whether you performed better than last year or not.
You can make a comparison and find out the measures to meet the disparities and become better.
Make use of tools like Google Analytics to find out how you performed. Here, you can check how many visitors visited your site, for how long, and what actions did they perform.
We prefer that using the data that you get, simply create a model out of it. You can form the policies that drive your business towards growth. And most importantly – Create consistency.
Conclusion
If you are struggling with the growth in the beginning years of your online store, then it is natural. However, if you are struggling throughout, then it is a clear indication that some things need to be changed.
To attract new customers online to your business, there are a few measures that you can take explained above in this article. To achieve growth, change becomes an important factor. But, the consistency with whatever new you start is equally important.
Hence, whichever method (or all methods) you choose, we advise you to be consistent with your implementation.
Now something special. If you are running an online store, you will HAVE to showcase your products in the best possible way. One of the proven way to do so is through product photo editing. Take your free trial now and make your product images engaging and professional👇
Beautiful product images across your website.
Background Removal, Clipping Path, Color Correction, Cropping & Resize, Retouching, adding Shadows, and more.

Try PixelPhant for free
No Card Details Required