Top 9 Fitness And Health Photography Tips For Professional Photography
Updated on November 1, 2022 in
Photography
by
Alifiya Mustafa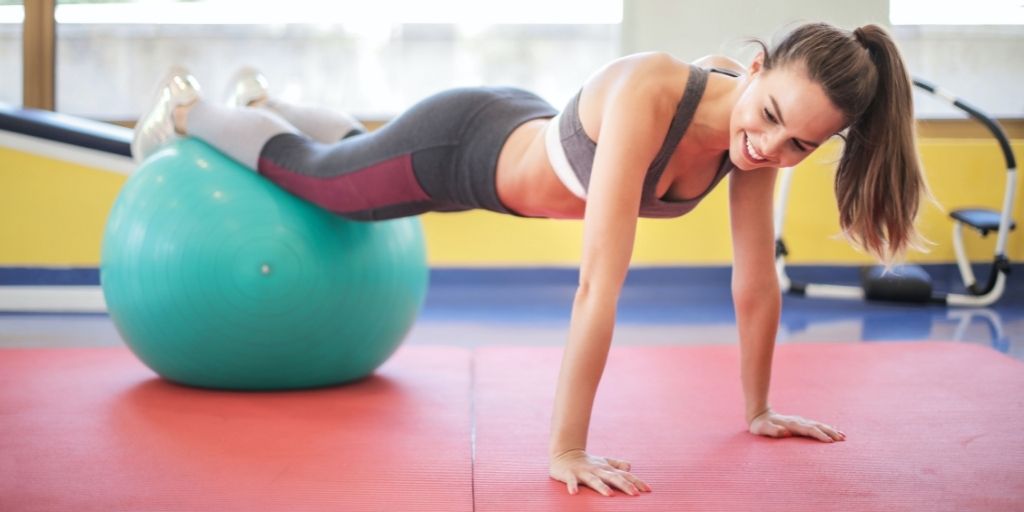 Fitness and health photography is one of the most important things that has made huge brands like Nike and Adidas go viral and become successful.
Health and fitness have become an important part of people's life more than ever before. The Internet is filled with amazing health and fitness products. There are various brands and products in the market focusing on this amazing niche to attract people and build a successful business.
So, if you're a health and fitness product photographer or an eCommerce business looking to achieve growth in this niche, then you are in the right place.
These 9 health and fitness photography tips are all you need to capture professional photos and attract more customers.
9 Best health and fitness product photography tips
1. Involve humans to induce emotions
Customers connect better when they can imagine themselves interacting with the product in real. And, using models for your fitness and health photography is the best way to do that.
Use humans to stimulate emotions and make your photography more relatable to their lives. You may take candid shots to make your fitness photography look more natural or communicate with your model to show the relevant emotions.
For example, if you're capturing a health product like a protein smoothie, you'll want your model to look happy and appear to be enjoying the drink. Whereas, a model using the dumbbell may express serious emotions and look sweaty to create a more impactful image.
Using models for your fitness photography can be way more effective than capturing just the product. However, do make sure to capture product-only images too if you're to feature them on your website or other selling platforms like Amazon or eBay.
2. Show diversity to inspire
When you're into health and fitness, you need to remember that people with all kinds of body types, mindsets, and goals are looking up to your products. Unlike old times, you can't consider unrealistic beauty standards and only use such faces to represent your brand.
Showing diversity makes your brand look more authentic and you genuinely connect with your actual potential customers. They might be overweight or obese, too thin or weak, trying to achieve abs, trying to gain muscles, trying to maintain the kind of body they already have, might be trying to improve their skin or hair health, they might be in their 60s and still loving it, or maybe they just like your products with no particular goal.
Therefore, it's important that your fitness and health photography includes all such diverse people and make them believe that your brand stands for them and they belong with you.
Make people of all shapes, ages, abilities, and sizes a part of your fitness product photography.
3. Pick a nice relevant location
Location is another great imaginative connection for your customers. Where you capture your health and fitness products matters a lot.
Your home or a studio is the perfect place to capture clean, white background product photos to display on your website. Places like gyms and yoga centers are great to capture in-action photos for your customers to relate better.
If you want to add some more aesthetic appeal to your fitness and health photography, add the element of nature to it. Go to places like open parks, beaches, mountains, or forests to capture lifestyle photography.
This instantly adds more natural and divine vibes to your fitness photography and makes your images look more fresh and appealing. Such shots can be used as additional photos on your website or for the perfect social media posts.
If you even look at the product images of Nike, you'll always be able to find an image having a close shot of their Swoosh on their products. This is a great technique to always remind your buyers about yourself.
4. Flaunt your logo with close-up shots
Product photography is a part of the branding and you need to make sure that you utilize it fully. Taking clear shots of your logo and displaying them along with other fitness photos is a must.
This will allow you to spread brand awareness so that the customers can know that the product they are buying belongs to your brand. If you're a budding brand, then it's most crucial for you.
If you're a professional product photographer working for a client, I'd advise you to always recommend this fitness and health photography tip to them.
5. Show off your fitness product with yoga postures or body strength
Flaunt your yoga pants and mats with amazing yoga postures to show your health and fitness products in action.
Similarly, you can show products like gym suits and dumbbells too in action by capturing the models while they are working out.
Brands like Alo Yoga have actively used this fitness and health product photography tip in their images. You can find models in various yoga postures while wearing their products.
Such health photography looks beautiful and also motivates the buyers to buy and product and commit to something like that. Such images directly connect with your customers' goals and make them feel that "Yes, that's what I want."
Seeing other people performing yoga or doing gym with such intensity and beauty allows your customers to be in that position, look the same, and do the same. This desire ultimately encourages them to make a purchase and achieve whatever they can see in the image.
6. Display the unique qualities of your products
This is one of the main fitness and health photography tips. You are doing product photography to sell your products, and your customers won't make any purchase until they have a reason for why they should buy from you.
Display the unique qualities of your products to show them the benefits through health photography. If your fitness apparel product is flexible, made with high-quality fabric, water-proof, water-absorbent, or has micro-fiber, then these must be written and shown well.
Capture macro shots to show the quality of the fiber. Let your model stretch the material, directly and indirectly, shoot with water on your apparel, or let the model use the product aggressively to show its durability.
All the efforts in your health photography must be shown to flaunt the product's qualities.
If your product is eatable or drinkable, it's best to capture its images with some of its ingredients lying around to show the customers what's in it. Focus on the health benefits of your fitness and health product through your photography.
Tell a story about your product through your photography. The taste, the benefits, and the qualities all can be shown through your model's way of handling the product, expressions, and gestures.
You can also create a small health photography video explaining the qualities and use that on your website too for a better display of information.
7. Get creative with props, angles, and themes
The fun part of photography is that it allows you to be as creative as you can be. Don't hold back and utilize all the resources that can help you improve your fitness and health photography.
Props like heavy chains, ropes, and dust can be used for sportswear photography. As I said before, you can use ingredients as props for your edible health products or supplements.
Calm props like a sage bundle, healing crystals, essential oils, and incense sticks can be used for your yoga product photography.
In addition to using props, what angles and colors you use in your health and fitness photography also matters. Leverage multiple angels to reveal all the sides of your products.
Your customers want to explore your product from all sides before making a purchase, thus, a 360-degree photoshoot can also be a great option for you.
8. Camera settings and equipment
The best advice I can give you about the use of photography equipment for your fitness and health photography is to use a tripod, enough lighting, and a good digital camera.
These three are the key ingredients to any great photoshoot. Lighting plays a huge role and how your images will look, a tripod helps you avoid shaky images and allows you to capture a detailed image, and the use of a good digital camera is a no-brainer – you must have these three things next to you.
Next, it all comes down to your ISO, aperture, and shutter speed. Photographing between f/1.8 and f/2 is almost best for the kind of setting you'll be using for your health photography along with the ISO of between 100 to 200 ideally.
Since you'll be capturing the lifestyle and in action photos, I'd advise you to be very careful with the shutter speed. Higher should be the shutter speed with the faster movement of the subject and vice versa. For a regular shot, you'll still need the minimum of 1/125.
Keep experimenting with your camera setting until you find the best setting for your fitness photography, and if in doubt – go automatic and leave the rest for post-production.
9. Edit your fitness and health photography
I can't push you enough to edit your product photos after your fitness and health photography shoot. There's always some room for improving your images by removing unwanted background, dust, scratches, and smudges, correcting colors, adding or removing shadows, or retouching your models.
Editing and retouching ensure flawless, high-quality, and professional images. If you're too busy to fiddle with Photoshop or don't have the expertise in this area, I'd recommend you outsource post-production with a professional product photo editing service.
The dedicated professionals can help you refine your images professionally and attract more customers through product photos.
Bonus Read
Product photography is the bridge between your customers and your products. Product images play a huge role in influencing a customer's buying decisions.
This article tells you everything great you need to know about fitness and health photography tips. Follow these effective tips to capture fitness product photos professionally and convert more.
To make your product photos look more professional and engaging, outsource your post-production with PixelPhant. We are the best professional photo editing service for photographers, eCommerce, and photo studios. Try our services now for free👇.