5 Reasons High-End Photo Retouching Service Can Grow Your Online Sales
Updated on January 21, 2023 in
Ecommerce
by
Alifiya Mustafa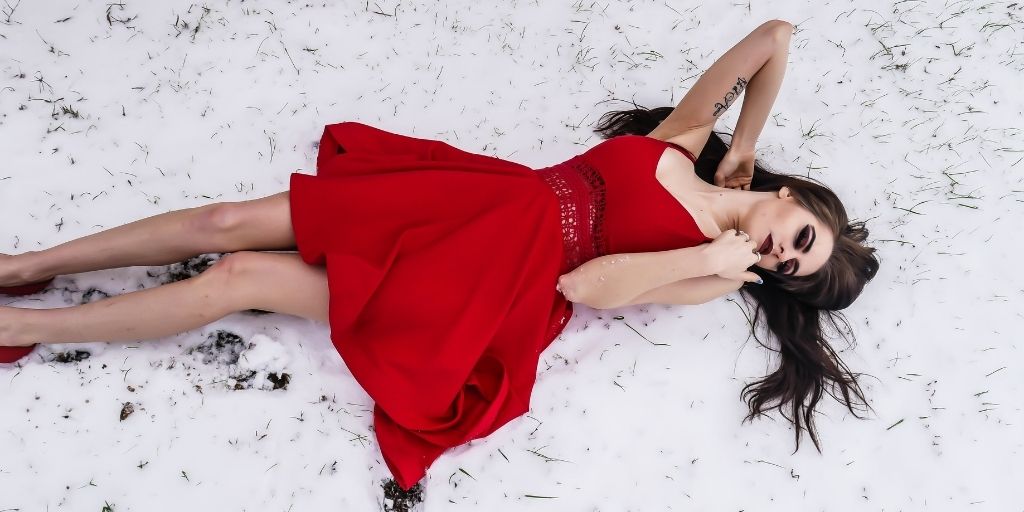 Product photos play a huge role in attracting more customers to your online business. You need to ensure that your product photos are attractive enough to make customers notice them, click them, and make a purchase.
Therefore, if you're an eCommerce or a professional photographer, you need high-end photo retouching services to make your images look clean and flawless.
What is High-End Retouching?
High-end retouching involves the removal of imperfections from photos such as scratches, wrinkles, eye bags, and dark spots, skin smoothing, contouring, hair retouching, and more.
The techniques used for high-end retouching are performed in such a way that the end result is seamless and the changes are undetectable.
The aim is to make the image look more appealing and professional while keeping the details and textures intact to make the image look as natural as possible. High-end retouching is usually done on photos that are to be used in magazines, editorials, portfolios, lookbooks, social media, stock photos, and eCommerce.
5 Benefits Of High-End Photo Retouching Services
1. Professional, clean, consistent photos
You can only engage people with professional-looking, attractive images. If your product photos are dull and full of imperfections, you can hardly make anyone make a purchase.
When you outsource post-production with professional high-end photo retouching services, their dedicated experts can help you make your product images look professional, clean, and consistent across your website.
These high-end photo retouching service professionals have the expertise to handle every complex corner and detail of the subject skillfully. They help you make your product photos look more professional and unique to compete with your competitors and stand out.
2. Increase sales
Your product photos are the bridge between your buyers and your actual products. Unlike offline purchases, they can't touch or experience your product online.
Therefore, the only thing on which they can rely is your product photos. And, as explained, the high-end retouching services make your photos more professional and consistent to attract more customers.
When you stand out from the rest of the competition with high-end and life-like images, the customers are more encouraged to buy from you. This ultimately boosts your traffic and helps you increase sales.
3. Save time
If you're a busy eCommerce owner or a professional photographer with thousands of product images, you need not spend your precious time on Photoshop to edit every single image.
Collaborating with professional high-end retouching services like PixelPhant can help you save a lot of time that you can invest in being more creative, working with more clients, or taking more important decisions. Meanwhile, PixelPhant can take care of all your post-production needs.
Its fast and efficient dedicated experts can help you professionally edit and retouch thousands of images within 24 hours.
4. Meet deadlines on time
High-end photo retouching services are meant for you if you have bulk photos to edit but have very less time. I understand that being a business owner, freelancer, or professional photographer, you have tons of other commitments and deliverables.
PixelPhant's high-end photo retouching services are available around the clock for busy professionals like you to meet the deadline on time; sometimes even before that!
5. Cost-effective
Post-production is more than just editing. It involves buying professional photo editing software, training employees, hiring individual professionals for each kind of tasks like editing, cut-outs, masking, retouching, uploading, and hiring multiple Photoshop experts to handle thousands of files on time, and much more.
It doesn't just cost you money but also time. And, it's even more expensive if you just have seasonal needs.
When you outsource post-production, you are free from the whole hiring, training, and maintaining process. Also, you're free to collaborate with high-end retouching services only when you need them.
Post-production and high-end retouching services like PixelPhant are highly economical and cost-effective. We can retouch, rename, and upload your photos on time with pricing starting just at $0.80.
In the end, you are free from the hustle of taking care of everything or stressing about the deadline – you can leave your post-production to your virtual photo editing studio.
What Is The Difference Between Retouching And Editing?
Editing is an umbrella term and basic editing includes the basic correction of images like color adjustment, white balance, and saturation. On the other hand, retouching is working on every detail such as stray hairs of the models, freckles, dark circles, spots, or scars on models' faces, teeth whitening, perfecting skin textures, and contouring, removing wrinkles from the clothes, and much more.
How Much Does High-End Retouching Cost?
At max, if you're looking for professional and extensive high-end retouching services for events like weddings, birthdays, or magazine shoots, it very well costs you between $120 to $170 or more per hour.
It may cost you less per image if you're looking to retouch bulk images from a photo retouching agency.
Bonus Read
High-end photo retouching services are very important to make your product images look professional, attractive, and clean to increase sales.
Save your time and money by collaborating with a professional photo editing service like PixelPhant. It's fast, reliable, and professional. Our budget-friendly plans are perfect to accommodate the editing needs of professional photographers, freelancers, and eCommerce enterprises of all types and sizes.
Test our services now by taking your free trial 👇.