3 Best Personal Branding Essentials – How to Build a Better Brand?
Updated on November 1, 2022 in
Ecommerce
by
Alifiya Mustafa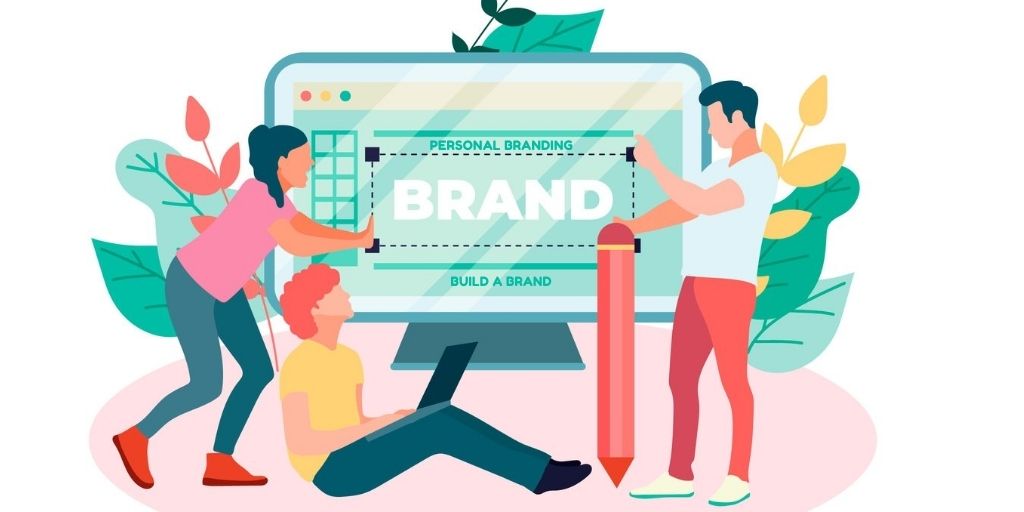 Most people associate branding with a logo, but it is much more than that. Branding is EVERYTHING. Personal branding is what customers 'Feel' when thinking about your brand.
The logo is important, but there are various other things that support your personal branding. If you're looking to build an eCommerce brand, small business, or startup, learn how to build a brand online and how to improve your personal branding in this article.
What is Branding?
A brand is a promise, and if people don't trust that promise then you can not build a brand. In simple words, branding is promoting your business with some trustworthy promises so that people can rely on what you sell and what you promise about through that sale.
For example, if you have a choice to buy between a pair of shoes with the Adidas logo on them or another pair of shoes of the same quality, purpose, and appearance, you will be buying the shoe with the logo even at a higher price. You would do this because Adidas has promised you the quality and you trust that promise enough to pay extra. You paid not just for the brand, but you paid for the promise.
Adidas has not come up with this trust overnight but it has spent millions of dollars to build that trust and deliver that promise with the same assurity.
Jeff Besos has said that 'Your brand is whatever people say about you when you're not in the room.'
So, creating something that promises useful attributes and keeping the promise consistently in order to gain trust and create a name is personal branding.
Why is Branding Important?
As explained above, branding is creating trustworthy promises. Now, personal branding is important because trustworthy promises make credible brands and these credible brands build strong market positions, and once your eCommerce business gains a strong market position, your company wins.
Simply, branding is necessary to build a brand that is credible, reliable, and valuable. eCommerce personal branding is important for winning and there are several factors that your personal branding can help you win such as:
Branding helps in Winning the Trust
When you create a logo, follow a theme, provide quality, and maintain consistency in doing all of it, it ultimately leads your brand in winning the trust of the people. And when you are winning the trust, you are simultaneously branding your brand.
Branding helps in Winning loyal Customers
When you do not break promises and fulfill the expectation every single time a customer buys from you, you promote what your logo stands for and you do the branding along with winning the trust of the customers. Such customers eventually become loyal customers who never leave your brand and also refer your company to their friends and family.
As per the data collected by Yotpo
59.5% of customers are willing to participate in the loyalty program of their favorite brand.
36.5% of buyers will be happy to pay more on products if they're loyal to a brand
59.3% of shoppers will recommend their close ones to brands they love.
Branding helps in winning a large Market Share
The more you promote, the more you keep the promise, and the more you do the personal branding, the more you grab your share of the customer which results in spreading the word about your eCommerce business. All this leads your eCommerce brand into earning a huge market share.
How do you start your Personal Branding?
Branding affects your website, social media, and public opinions. This is why it is amazing to create and craft your personal branding intentionally from scratch so as to include all these different touchpoints.
1. Creating a Logo
Yes, the logo is the first step for your personal branding as it is the only identifier symbol for your brand. When you think of a brand, you make an image of the sign that represents the brand. Be it a swoosh tick of Nike or the interlocked Cs of Chanel.
a. Simplicity is the key
The key to build a brand is to keep it simple. Make sure that it doesn't look kiddish or irrelevant to what your brand is selling.
We recommend choosing a color palette of not more than 3 colors to define simplicity and professionalism.
If you are confused about what can be your logo for personal branding and what colors to go for, you can consult a graphic designer or a professional. Otherwise, there are many creative logos designing tools available online, such as Wix Logo Maker that can help you initiate some wonderful ideas.
Sell more with professionally edited product images.
b. Typography
Typography plays an important role when you add a letter to your logo. It should be clean, fresh, and impactful. The type of typeface you use should be subtle and professional.
Make sure that it compliments your brand. If we take the example of the famous fashion brand Sezane, their typographic logo compliments the feminine touch and fresh breezy style of their clothes.
c. Reflects a message – Visually
Your logo is the first step to your personal branding. So, when you create a brand and its logo, you tend to promise something through that part of personal branding. Make sure that your logo conveys the message that relates to your niche to the consumers.
Let us take the example of Amazon, when you look at its logo you see an arrow that moves from Amazon's 'A' to its 'Z'. This shows that amazon promises to deliver all the items from 'A to Z'.
Many brands even associate a slogan with their logo for more clarity to build a brand that is recognized by all. Try making something attractive, meaningful, catchy so that it does not get off consumers' minds that easily.
2. Selecting a Website Theme
a. User-friendly layout
The layout of many websites is typically the same. But the kind of tabs that you include in your eCommerce website distinguishes your personal branding.
Do not forget to include basic elements such as filters, sorting options, search bar, cart, wishlist, etc at their appropriate places. These things should be easy to find on your website otherwise the user may get annoyed.
b. Appealing Color Palette
We recommend choosing the same colors that you've chosen for your logo to show similarity in your personal branding motive. You can choose from different color types from cool to warm and bold to basic.
As we took the example of Amazon before, you can identify that the theme relates to the brand when you see a combination of dark navy blue, white, and a golden-yellow color.
A selected color palette makes your brand unique and aids in better personal branding.
c. Usage of appropriate typeface and font
There is a thin line between a typeface and a font. The typeface is the style that you choose from your provided list. If you make changes to that typeface, let's say in terms of its size, bold, italics, or underlined – then a new font is created every time.
It is important to choose the correct typeface in which you intend to write your blogs, product descriptions, slogans, etc. The size should be readable but not too big, and the look should be professional.
e. Writing style and tone of voice
You can do your personal branding through the way you write and the tone you use. As we just took the example of Nike and Sezane, Nike uses a motivational tone that encourages consumers to reach their fitness goals. Where Sezane uses a more feminine tone that appeals to consumers to enhance their confidence and make an impactful move with the help of appearance and the way they dress.
There are different tones such as motivational, friendly, exciting, corporate, etc depending on the products and services you offer. If you deal with baby products and If you use too formal and corporate tone when dealing with mothers of infants, you are not likely to make any successful sale based on that.
3. Photography/Image Style
The sharpness, saturation, angle, pattern, size, and a number of photographs you choose are all important parts of branding. If you own an eCommerce business that deals in fashion then you can look at the images that Sezane uses for its website. Nike's website is a great example of your eCommerce business deals in sports articles.
These big brands have a set photography style. Their image quality, colors, textures, and size are well-defined for their brand exclusively. If we show their loyal customers their websites without their name on them, still they would be able to identify if the website belongs to their favorite brand or not.
That's how accurate your selection of photography style should be that can heavily define your brand and indirectly do your personal branding.
The style of your photography is not just limited to what you show on your website but also over social media platforms, magazines, newspapers, and even your TV ads.
Photography plays an important role as it reflects how professional and serious you are about your personal branding.
As per mdgadvertising
Adding a photo can improve recollection by 65% where people only remember 10% of written information three days after reading it.
Articles with relevant images get 94% more views
60% of the Consumers are more likely to contact a business that has an image show up in local search results
Photography style is a huge part of personal branding and should not be neglected at any cost.
What Elements to Consider While Branding?
Once you have your pillars for branding, there are a few things that you need to validate regularly in order to make your personal branding worthy and effective.
1. Transparency (truth is different)
Let us take the example of the Plum beauty products line. The brand promises of dealing with 100% vegetarian ingredients. People who disapprove of the idea of harming wildlife trust the brand and recommend it to the people who agree with them.
Now, what if it turns out that at some point someone reveals that Plum does use non-vegetarian ingredients in their products. The consumers of the brand will fall directly to 0 who were buying the products just for the very reason that it was 100% vegetarian.
The brand will lose its authenticity and credibility overnight. But the same is not the case as the brand reveals all the ingredients that it uses in its products and gets it approved under the safety measures.
That's the power of transparency in branding. The transparency improves your brand authenticity and endorses what it stands for.
Transparency is not necessarily the same as the truth. The truth resides in faith, the truth is true until we lose that belief, and that exactly works the same for branding. Transparency instills this belief. If you are not transparent, people will not believe in you anymore.
According to sproutsocial – When brands are transparent, almost 99% of the people tend to give them second chances after bad experiences and 85% are more likely to stick with them during crises.
2. Consistency is non-negotiable
Branding demands consistency. Be consistent in keeping your promises, be consistent in following the theme you've selected, be consistent in using the same logo for your personal branding that you designed initially as changing anything often steals away the value of your branding.
People do not recognize you easily when you are not consistent and worse, they do not believe in you when you are not consistent.
To make your eCommerce branding campaign successful, you need to guarantee consistency in WHATEVER you do.
3. Make Attainable Promises
Do not promise the moon when you can only offer its reflection. Making practical promises and fulfilling them is very important. It is better to stay true to your abilities according to the time and situation.
If you have something that your brand can provide for a limited time then it is better to be transparent about it rather than promising it for all time and later flipping it out of the window.
Write, say, and deliver only those things which are actually possible and won't cause any shame or negative effect to your branding campaign.
Conclusion
Branding is how people see you. They could be marketers, consumers, influencers, or anyone. You can do your eCommerce branding in every little way possible from scratch keeping your website, social media, and consumers in mind. It's a way to build a brand that is visible and credible to all.
Branding asks for a lot of aspects to be covered and that too with consistency and transparency.
You can start your personal branding effectively once you understand its basic yet important grounds and stay strong in them.
If you wish to learn more about eCommerce, product photography, Product photo editing, and how to grow online, subscribe to the PixelPhant email newsletter below.
Also, if you're an eCommerce business owner, then start making your images look more engaging to convert sales. Take your free trial now 👇
Beautiful product images across your website.
Background Removal, Clipping Path, Color Correction, Cropping & Resize, Retouching, adding Shadows, and more.

Try PixelPhant for free
No Card Details Required