For every single modeling shoot, the most important part is to make sure that the makeup on your model looks stunning. Whether the model is there to represent a product or simply going for the individual shots.
Makeup artists use a lot of makeup brands and invest a lot of time in making a look perfect for the shoot. However, it may all just go in vain if the makeup photography isn't right. Your model might look unintentionally too glossy, too overdone, or may appear as with too much or too little makeup.
Photography makeup is amazing art that can make anyone look as they desire. Be it someone they are not, or a refined version of oneself. Beauty photography involves a lot of tactics and tricks to ensure that the model is looking exactly as wanted (or even better).
Many photographers also use some model photo editing techniques too to enhance the overall look of the image.
With the help of some effective makeup photography tips, you can make your images more professional and captivating.
12 Excellent Makeup Photography Tips
1. Use Natural lighting Whenever Possible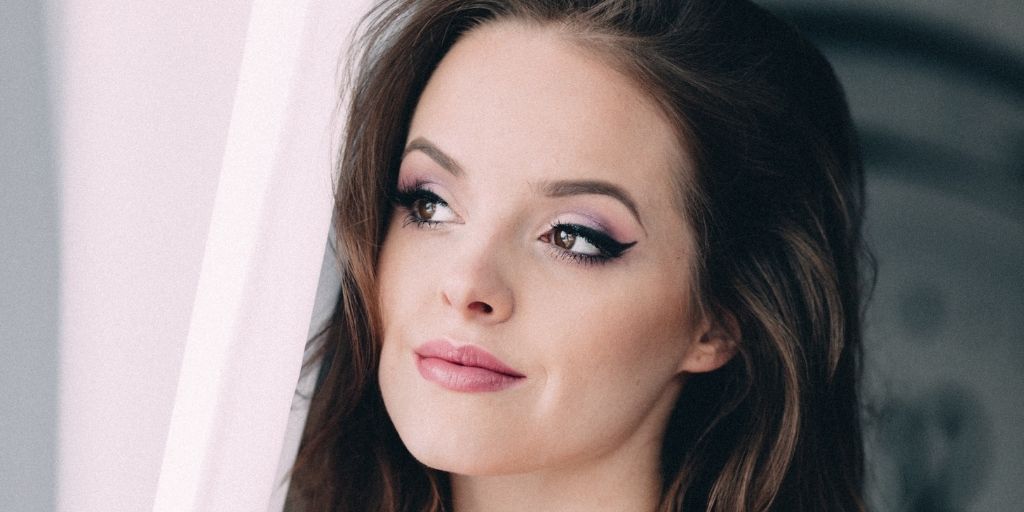 Natural lighting is considered the best for makeup photography to accentuate every part of the makeup. Studio lighting and flashes mostly ruin the look as they sometimes tend to change the actual color of the makeup used on the face and your model might look overexposed to the light if it's not done in the correct way.
Natural light is the best solution to such mishaps. Always try to shoot in the open spaces where the light is most available. If you're shooting indoors, then it is better to shoot in front of the largest window. You can use a diffuser or a shower curtain to diffuse the light.
Ensure that the sun is not directly hitting the face for too long as it may cause the skin to look sweaty and oily and ruin your beauty photography. Using a diffuser will add glow to your model's face, even out the skin tone, and make the eyes look brighter.
2. Keep the Shades Darker so the Makeup doesn't look faded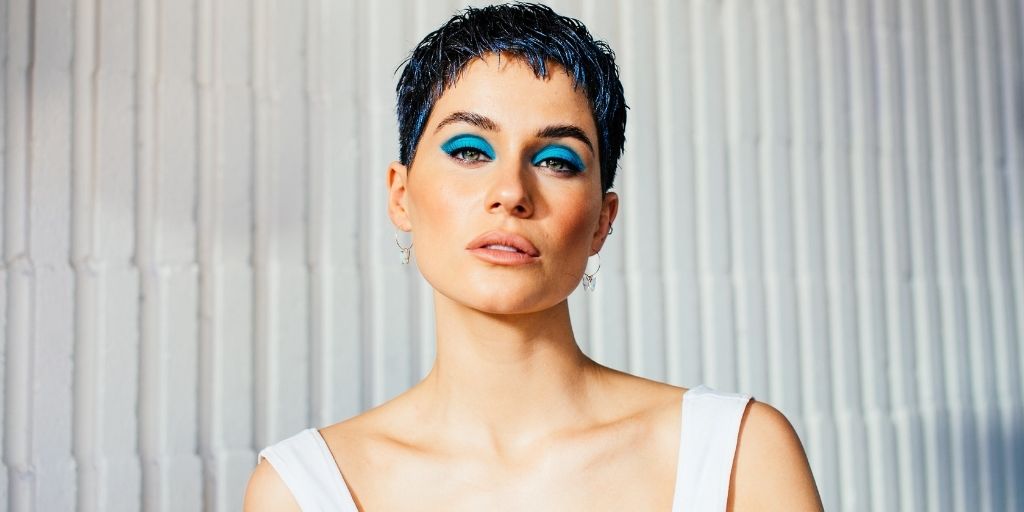 What we see in real life looks very different when captured in the camera. With lighting, lenses, and angles, the makeup that you can see live may fade away in your images.
Hence, I prefer that you keep the colors of your makeup bold or keep its shades twice darker as compared to the original. This will make sure that your model still looks like wearing makeup despite all the lighting and editing.
It is required because when you click the images, your camera lens tends to create a little desaturated version of your actual subject.
3. Use the Foundation that is Lightweight and Matches the Skin tone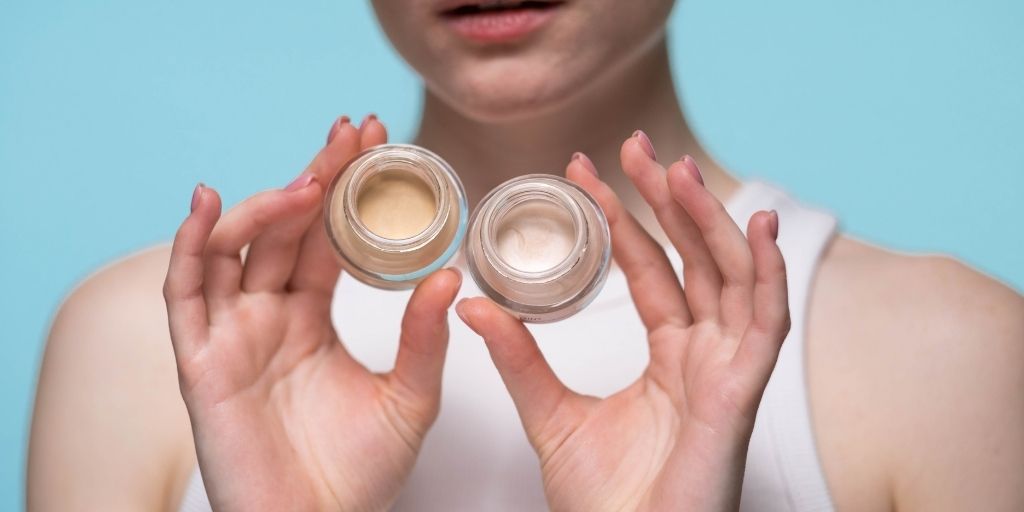 This is one of the best makeup photography tips. Apart from taking images, it is better that your subject is wearing the makeup so damn correct that it doesn't take much effort for you to make it work.
The base of every makeup is the foundation. If your foundation is heavy, then it may appear cakey on the skin. Your foundation should be so light that it easily blends after the application.
Also, it is important that you are using the shade that is best compliments your model's skin tone. Everyone's complexion is different, hence, the same shade won't work for everyone. Make sure that you are not covering every freckle, birthmark, and pores of your model's face as too much perfection will look fake and unappealing.
Use the foundation and concealer of a good brand and hire a professional makeup artist if necessary to enhance the quality of your beauty photography naturally.
4. Try using Fake Lashes to Elevate the look of the eyes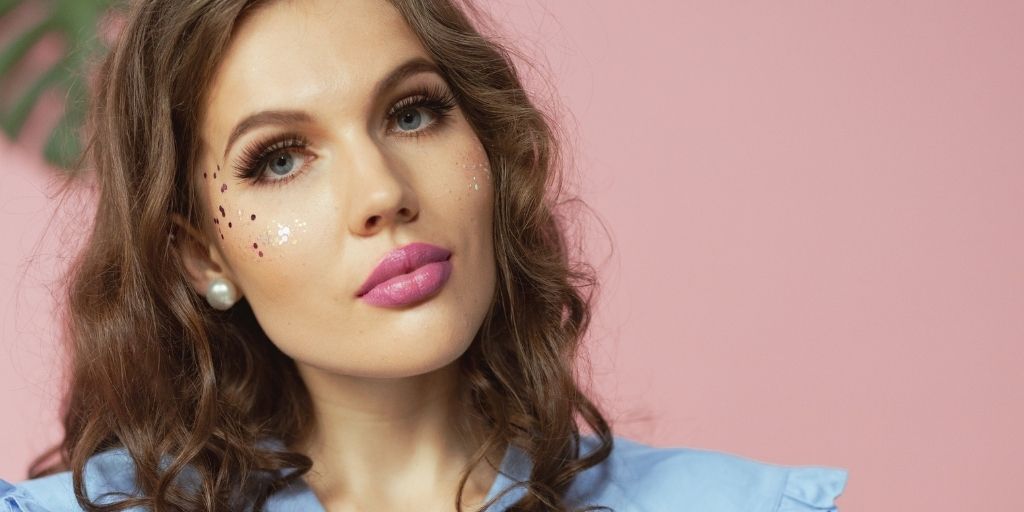 Eyes in an image can highly influence the overall look as they tend to catch the gaze of the viewers in the first place. Eye makeup should be clean and the kind that looks enchanting.
Using fake eyelashes can overly add charm to the whole look. It automatically makes the eyes look bigger and more impactful making your makeup photography look alluring and luscious. If you're not finding the lashes that suit the model's look you can also use some photo editing techniques to create the look that you prefer.
Here, I'd recommend you hire a professional Image Editing Service as these experts know better how to edit images without compromising the originality. They have the skills to edit every detail and corner of the image that is easily missed by an amateur which makes the image look unattractive and unprofessional.
5. Don't mess with the natural texture, spots, and freckles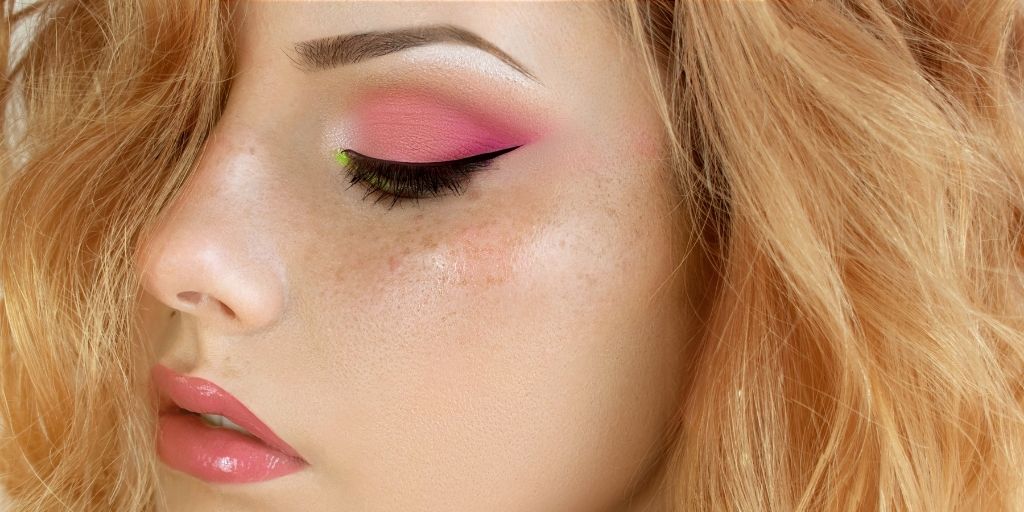 Long gone are the days when the models were coated with layers of makeup to hide every little scar and spot that was visible. If you try to do that now, your model is going to end up looking like a moving mannequin.
To make your makeup photography look authentic and natural, try not to hide the freckles, spots, and texture of the skin. In fact, emphasize them. This makes your model look like a human (who he/she is).
The viewers today want makeup photography that is heavenly, yet relatable with viewers' own being. This not only improves the values of your photos but also conveys how a person can look so beautiful with all of its natural texture and scars.
6. Don't forget the rest of the part that'll show in the image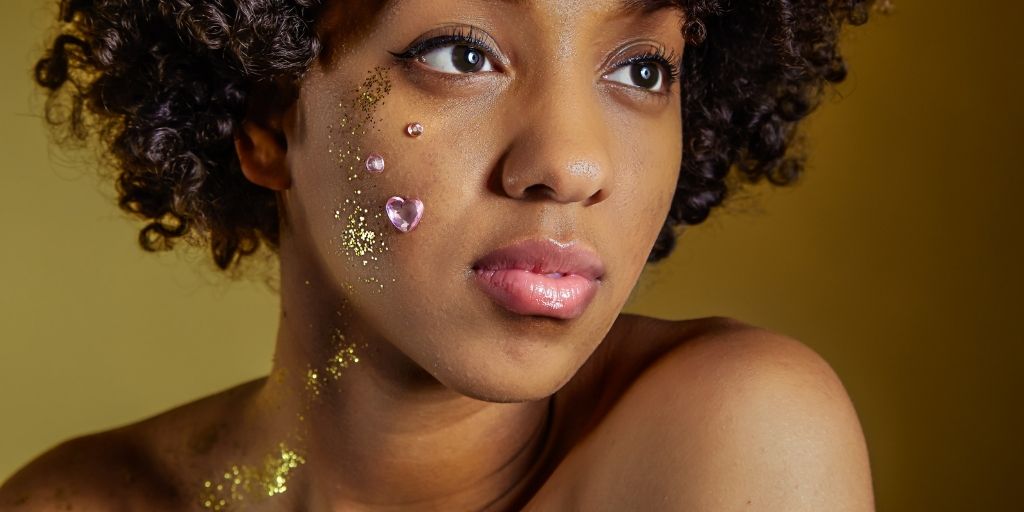 Though makeup photography is mostly focused on the face, it is too essential to focus on the neck, ears, and shoulders too. For example, if you have your model wearing golden bleach for the face, it'll look funny if the neck and ears aren't covered in the same shade.
The neck, ears, and shoulders are equally important to be taken care of. Make sure that you put all the base skin products all over these parts too to make them look even. Covering just the face and not the other parts can highly ruin your beauty photography.
7. Use the compact powder to avoid the oily and sweaty look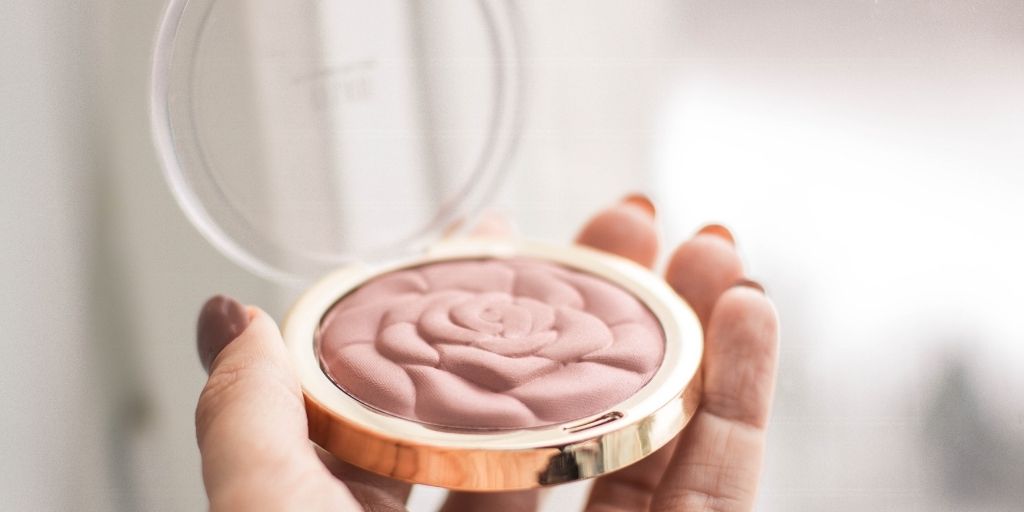 The constant changing of posses and changing of outfits can make your model sweat. It may not appear so obvious in person but is definitely highlighted in the images. To avoid this, a single puff of the compact powder would cause a great deal.
Make sure that the compact powder you are using is either translucent or matches the complexion of the look. Also, do not use too much of it as it may give you a cakey look.
Use Model Photo Editing techniques to correct any unwanted things in your makeup photography shoot.
8. Use a reflector to get rid of dark circles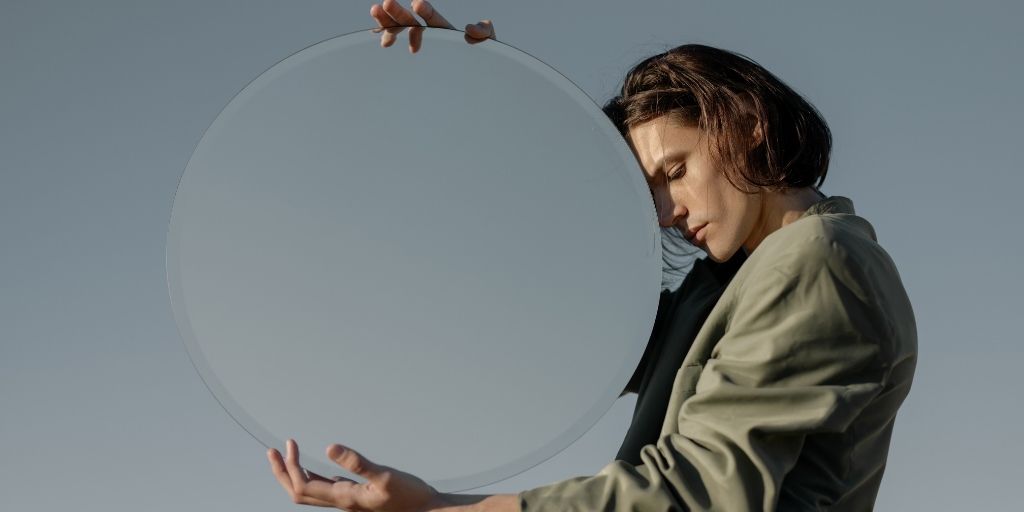 Reflectors come in different shapes and colors and are wonderful for beauty photography. Choose a small round reflector that is either translucent white (for soft white light) or silver (for direct sharp white light). This will help you get rid of any visible blemishes and dark circles.
Use the reflector from the opposite angle from which the light is falling on the face of the model. You may consider using an immense amount of concealer, but that can make your model's eyes look puffy and still give an 'overly makeup' look.
9. Avoid shimmery and glittery makeup products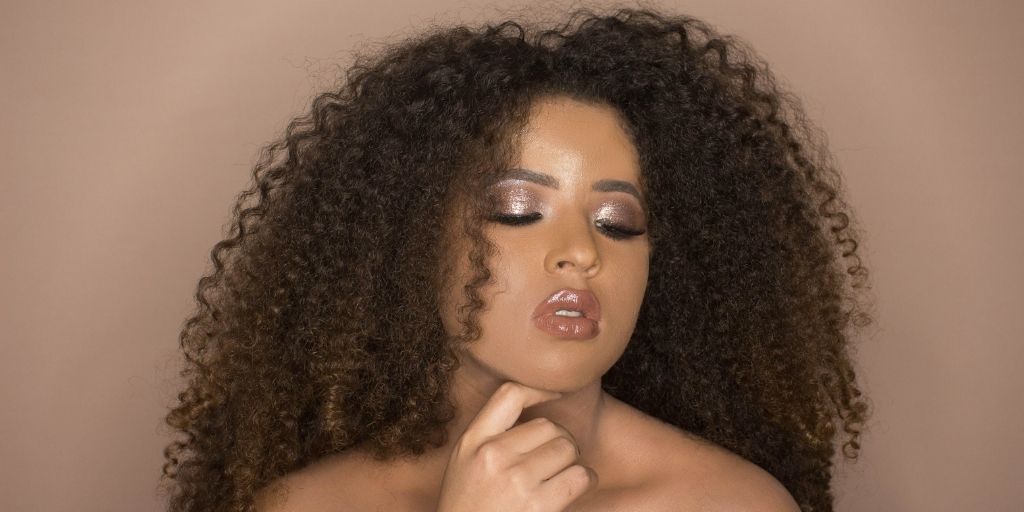 We know that Cosmetics play a very major role in Portrait Photography. Though glittery makeup products look captivating, they are good for parties, but not for your camera lens. As explained before, your camera sees differently than your eyes.
With lighting and flashes around your model, these tiny shimmers in your compact and blush can reflect back the light. This bounce-back of light can create an adverse effect on your makeup photography.
A matte or still, a little glossy look would complement your model's face more as compared to any glittery lipsticks, eye shadows, and all. You can also read top
10. Retouch and freshen up the look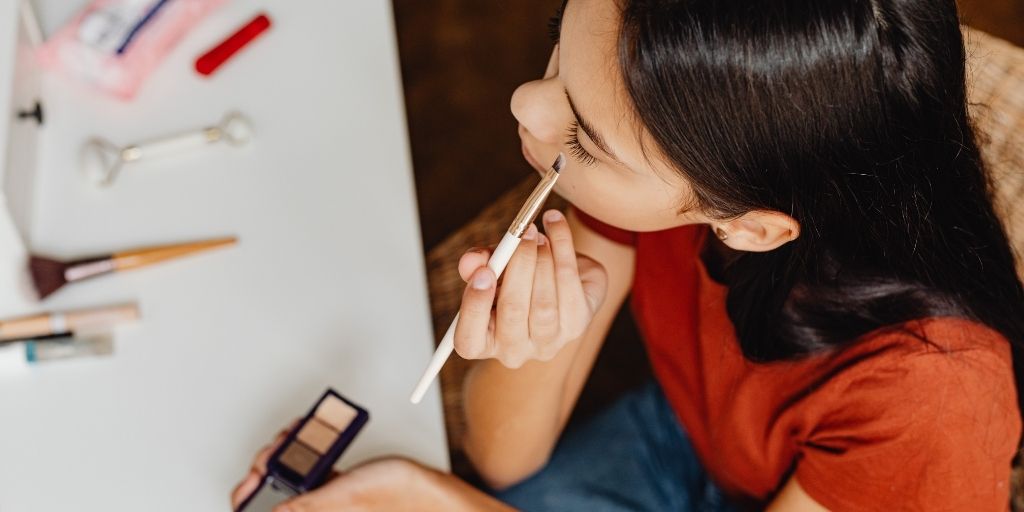 The makeup tends to fade away throughout the long photoshoots even when you are using waterproof, long-lasting makeup products. Hence, it's important that you keep retouching your model's makeup at desirable intervals.
This will keep your model looking fresh throughout the photoshoot. This will not keep your model comfortable and confident during her shoot, but it'll also make your makeup photography bold and beautiful.
This is a great photography makeup trick that doesn't ask for any hard money or immense effort.
11. Don't keep your camera too far from your model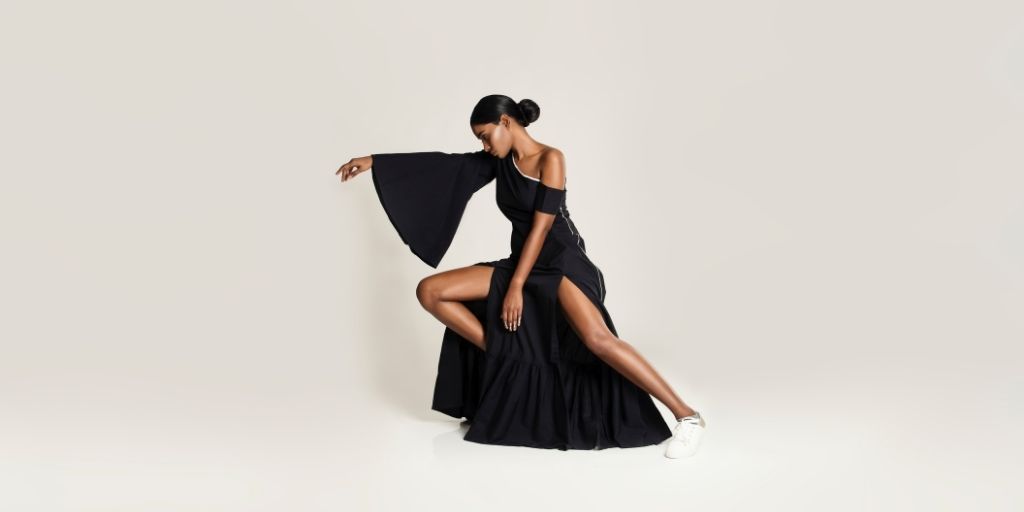 Makeup photography is focused on the face of the model – majorly. So, there's no point in standing too far from your model. This won't only capture the unnecessary part of your model but will also demand cropping and extensive editing.
In fact, if you are clicking images to flaunt any one particular product or part of the face, then it is highly suggested to take close-ups.
For example, MAC cosmetics displays closeups of lips to flatter their lipstick shades and bold closeups of eyes to show off their mascara, eye shadows, and eyeliners.
12. Keep the makeup look well-groomed and put together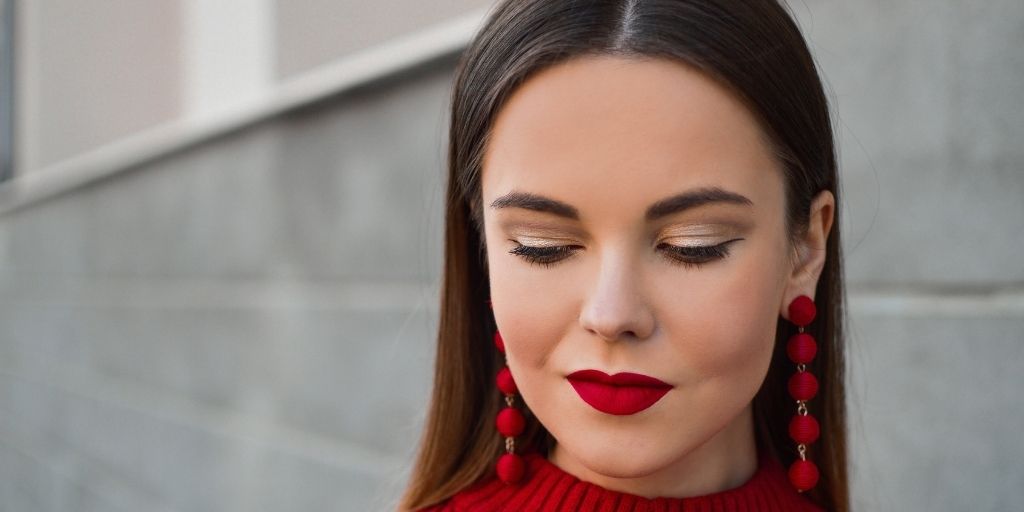 There's nothing worse than a scattered, messy look that can deteriorate your makeup photography. Every single element that you capture in your frame should look polished and sophisticated for your makeup photography skills to stand out.
What I mean by a 'well-groomed' look here is that you need to make sure that your models' hairs are not looking too dry or stick and frizzy. Use hairspray and hair serums to keep the hair healthy-looking.
Make sure that the eyebrows' hair isn't scattering. Keep them in shape. Use an eyebrow pencil or highlighter to enhance the look of the eyes as well as the whole face.
Ensure that there are no unintentional threads of hair are falling on the face. From hairs to eyebrows, to the soft and plump skin, all such natural features are extremely important. A put-together look will bring neatness, and professionalism to your makeup photography.
13. Make use of Product Image Editing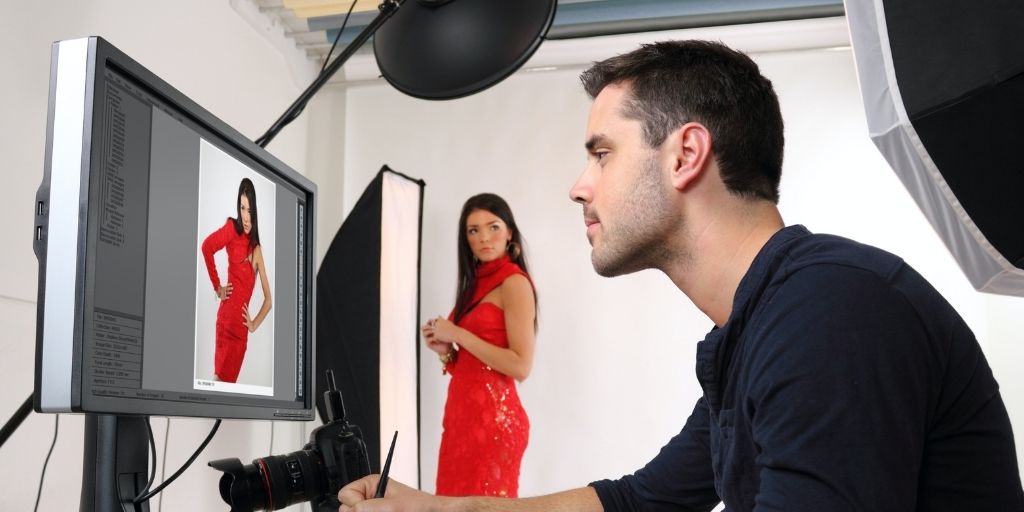 Many photographers neglect the need for image editing or otherwise edit the images unprofessionally. Image editing is a crucial part of bringing everything together in one place. It helps you eliminate every imperfection and amplify every little detail.
To beautify your final images to make them worthy of the competition in the industry. Makeup photography usually stays closely in touch with every industry that deals with glamour.
Therefore, it's important that you hire professional image editing service providers to bring the most out of your images. These professionals know better about skin retouching, de-wrinkling, and much more to make the makeup photography images lustrous and captivating.
Conclusion
Makeup photography is a beautiful way to express your perception of the colors and beauty of the features that your models possess. By making sure that you're using the right makeup products and the model photo editing techniques, you can easily stand out from the rest of the makeup photos you see around the web.
If you wish to know more about product photography, product photo editing, and more, then subscribe to our newsletter below. Also, if you are a professional photographer or an eCommerce business owner, then start making your product images more engaging. Take your free trial with PixelPhant and scale your enterprise.
Beautiful product images across your website.
Background Removal, Clipping Path, Color Correction, Cropping & Resize, Retouching, adding Shadows, and more.

Try PixelPhant for free
No Card Details Required