How To Sell On Bonanza? Your Ultimate Step-by-Step Guide To Get Started
Updated on January 21, 2023 in
Ecommerce
by
Alifiya Mustafa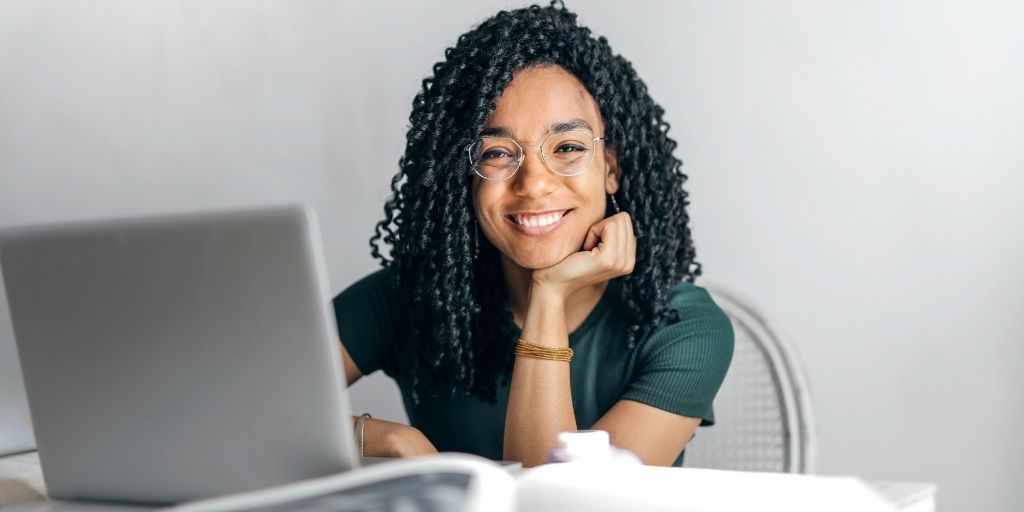 Buying and selling stuff has never been so easy since online commerce came into existence. Whether you wish to sell or wish to buy, all you need is one place – A reliable and authentic online marketplace to carry out your business.
But among so many online businesses offering the services, it's quite confusing to choose from. If you're here reading this blog, let me tell you – Bonanza is the place for you.
Don't know what bonanza is? Or don't know how to sell on Bonanza? All your questions have been answered in this blog. So, let's get started!
What Is Bonanza?
Bonanza is an online marketplace where you can list your products to be sold. It has a wide variety of categories to sell under as well as shop from.
Buyers can add the product to their cart for a set price or can negotiate with the seller. To buy and sell on Bonanza is pretty easy and safe. The payment gateways are safe and secure to ensure the users their complete security.
If you're already an online seller selling through other channels like Shopify, Amazon, eBay, or WooCommerce, Bonanza allows you easy integration. You can import your product listings directly from these platforms, without having to create the listings from scratch.
However, if you're selling for the first time directly on Bonanza, the platform still has a user-friendly procedure to set up their shop and sell on Bonanza which is explained further in this article.
What Can I Sell On Bonanza?
Before you start piling up your inventory, you must know if that's even allowed to sell on Bonanza.
Though, you can pretty much sell anything on Bonanza. From gardening tools to handmade jewelry to Nike's. But, let's break it down clearly.
The things you can sell on Bonanza are:
Women's fashion
Men's fashion
Health & beauty
Home & garden
Collectibles & Arts
Handbags
Jewelry
To get the complete list of items that you can sell on Bonanza, you may check out their Full List here.
Also, there are certain things that you're not permitted to sell on Bonanza:
Adult content
Amazon Devices and Amazon Device Accessories
Animals and animal products & medications
Automotive
Cosmetics, skin & hair care
Currency, coins, cash & gift cards
Dietary supplements
Digital books and textbooks
Drugs & drug paraphernalia
Expired products or products that have been recalled for any reason
Fake, imitation, or knock-off items
Alcoholic or adulterated Food and Beverage
Gambling and lottery items
Hazardous and Explosive Items
Human parts and burial artifacts
Illegal and unlawful items
Offensive materials
Restricted, endangered, or illegal plants and seeds
Tobacco or nicotine products and accessories
Weapons and related items
Other prohibited items
To get the complete and detailed list, I'd recommend you visit Bonanza's Prohibited Items Page.
How Much Does It Cost To Sell On Bonanza?
The one good reason to sell on Bonanza that any other platform is that it doesn't charge you anything until you make a sale.
There are no listing fees and no monthly store fees. However, Bonanza does charge you 3.5% of the price on which you sell your product. There's a minimum fee of 50 cents per item you sell.
For items you sell on Bonanza for $500 or more, you pay 3.5% on the first $500 and then 1.5% of the amount over $500.
How To Sell On Bonanza?
Selling on bonanza is fast and easy. All you need to do is follow a few simple steps and you'll be good to proceed.
Step.1
Go to Bonanza.com → Register → Enter all the necessary accounts details. You'll be asked to create your account using your email address and password.
You'll receive an email to activate your account. Click on the activate button given in your email to start.
Step.2
Once done, you may now go on to the option 'Sell on Bonanza' located at the left corner of the website's homepage.
Enter the username and create the Bonanza Booth name → Click 'Continue setup'.
You'll be asked to enter your details including your name, address, and contact information → Continue setup.
Step.3
Connect your PayPal or Stripe account in order to receive funds → Continue setup.
Step.4
Next, enter your Credit card information so that the fee can be charged when you successfully sell on Bonanza → Finish Setup.
You'll be given an OTP to verify your identity and contact information. Enter the OTP for verification to sell on Bonanza.
Congratulations! Your account will be set up then.
Step.5
Add items to be sold or you may import the items from another site on which you're selling (Etsy, eBay. Shopify, Amazon, etc.)
Creating a listing on Bonanza is easy. All you need is good product photos and a strong copy to sell your product.
You won't be allowed to sell on Bonanza until your shop is verified by Bonanza. This may take up to 24-48 hours.
After the verification, you may start your own sop and begin to sell on Bonanza.
What Does It Take To Be A Seller On Bonanza?
To keep selling on Bonanza, it's important that you take care of a few things like:
Maintain a minimum of 98% positive feedback
Be active for at least 90 days on Bonanza
Within 1 year, have 25+ transactions with US buyers
Try to generate a minimum of $250 in yearly sales
Your refund rate should be lower than 20%
Obey to all Bonanza policies
Upload the tracking numbers for at least 90% of your transactions (canceled/refunded transactions excluded)
Are you curious to know How to sell on the ASOS marketplace? Click here.
Closing Up
To sell on bonanza is easy, cheap, and profitable. Bonanza has gained a lot of trust from its customers and has been ranked number one marketplace among eBay, Amazon, Etsy, and all other contenders in 2022 by Ecommerce Bytes Sellers Choice Awards.
If you're looking for a place that can get your creative as well as well-found items sold, Bonanza is a great place to showcase your products.
Apart from the ease of setting up your account or integration of stores, Bonanza is also great at providing amazing customer service to its users.
In saying that, there is something very important that many eCommerce oversee while starting to sell on Bonanza. That is Product Image Editing. It is the way to attract customers in the first place and engage them during the sales process. If you are looking to get your product images edited by professionals with the fastest turnaround time, click on the "Get Started" below.
Try PixelPhant for free and experience the best product image editing services by yourself👇.
Beautiful product images across your website.
Background Removal, Clipping Path, Color Correction, Cropping & Resize, Retouching, adding Shadows, and more.

Try PixelPhant for free
No Card Details Required