Best Photography Portfolio in 10 steps | Ultimate Guide
Updated on November 7, 2022 in
Photography
by
Chetan M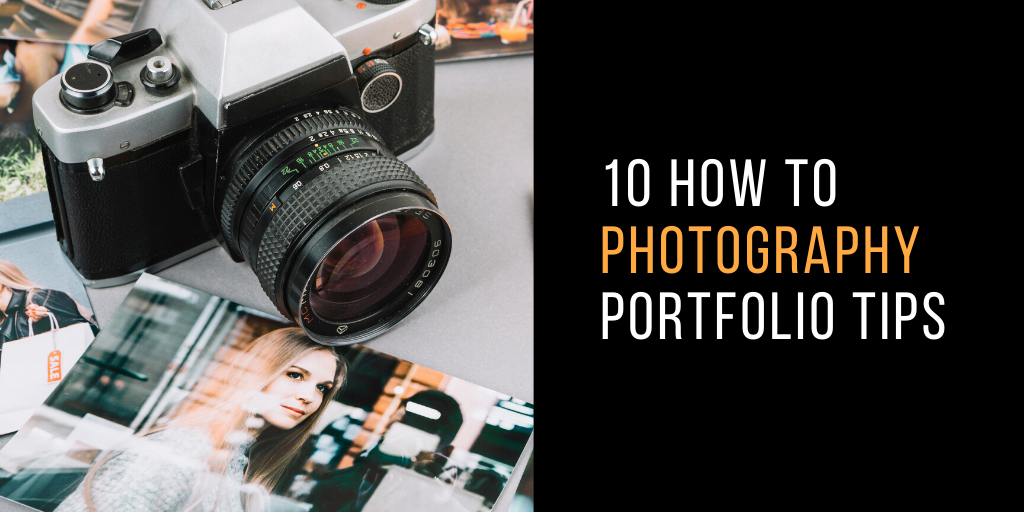 A photography portfolio allows you to quickly share your work with potential clients and make them say yes to your price. A good and unique portfolio will bring a lot of potential customers.
Although, creating a photography portfolio could be daunting. You must know the format to present your images, what all themes to include for an overview of your skills, and most importantly – How to make it look attractive yet professional.
Creating a photo portfolio altogether is tough but once you set everything, this could be beneficial as well.
What Is Photography Portfolio?
The photography portfolio is a collection of work. The very common misunderstanding is that it needs to be the best of all the work that you have even done. However, in some cases, this can be true. You can say that this is more likely to be a series of works with a unifying theme and style with the help of a specific medium.
Why You Should Need to Make a Portfolio for Photography?
A photography portfolio is a great opportunity to represent your work but it is also important to consider what the portfolio is for. A portfolio can be of various types like fashion photography, any particular product photography, food photography, jewelry photography, job interview portfolio, and also gallery exhibition. You just need to bring everything together to present it perfectly.
So, whatever the reason is, you need to create your portfolio by keeping in mind the work and reason behind it. A portfolio can represent your look and feel with your working capacity that attracts others.
So, once you have decided on your intentions, you need to consider the audience which you are looking to reach. While doing fashion photography, definitely you want to make the person look beautiful so that it can be appealing and pleasing to the audience.
Whereas while doing product photography, it must be clear and attractive so that it can draw the attention of the customers and they can understand every part of the product. So, everyone would not like the one which they are checking day in and day out, so you have to do your best to make your shots stand out from all and get the proper reaction.
How to Make a Sparkling Photography Portfolio?
It is always essential to make a Photography portfolio that is powerful and effective so that you can grab the attention of your potential clients. You have to show them your best photos and capabilities and need to convince them to hire you.
Here are a few tips on how to make an engaging photography portfolio that converts and drives sales:
1. Choose a suitable design
The design of your Photography portfolio depends on which type of photos you take. If you are a photojournalist, then definitely your photography portfolio must be professional which expresses a sense of curiosity as well as an adventure too.
Now, if you are a wedding photographer, then you want your design that suits best personal moments and occasions. If you are a jewelry photographer, then the design would focus on the brightness, clarity, and attractiveness of the jewelry. Doing photography for family and newborn occasion images, then the design of your portfolio should be comforting, homely, and caring.
The design can build the general appearance of your portfolio and this is the first impression that your client will look at. Thus, it is necessary to represent your portfolio in a way that can show the spirit of your work.
2. Paper v/s Digital photography portfolio
Another important point is that you have to decide in what format you want to represent your portfolio. Previously everything was on paper, but the technology has been changed and it has introduced the option of presenting your portfolio in JPEGs, PDF, or through an online medium. However, I would argue on the process of the printed paper portfolio is outdated as still this process is going on the market.
3. Take time for the photo processing
As a photographer, you need to develop your style which will set you apart from others. Here is what photo editing can do among many other things. With the help of photo editing, you will not only correct what is not right in a photo but also put your stamp that can characterize the work.
Even if you have taken amazing photos, to add charisma to the images, editing is required. A complete photo editing solution is necessary to make your workflow easier.
4. Get your portfolio to flow
Try to find out consistency in the way you arrange your photos so that they can show the best-organized way. It is not necessary that it must be from the same series of the festival but there has to be a common thread that provides harmony to your projects so that it can flow from one photo to another. The flow of your photography portfolio will show how you want to get across and interpret your client.
5. Presentation
The presentation of any photography is a vital point to see the reaction of the clients. A bad photography portfolio presentation with great collections of photographs can ruin everything that you will come away disappointed. So, think very carefully about how to enhance the images via presentation techniques, colors, and borders.
6. Always keep your portfolio updated
A good photography portfolio always needs to be updated by adding the latest photos from the newest projects. Posting new and fresh content with an image in digital media will maintain the interest of the client. It is good to show the progress of your work by posting new images.
Also Read – 101 Photography Lighting Equipment Guide for Beginners
7. Maintain the quality
Always remember that the quality of work speaks. Do not over-clutter your portfolio. Don't include any average photos. Choose the best ones and make sure that the images added are of high quality and captivating.
It is necessary to use some post-production techniques to make your images look flawless. You may hire a professional product photo editing service that can help you enhance the look of your images. it could be the retouching of images, removal of scratches, dust, and reflection, clipping path service, de-wrinkling of clothes, or model photo editing.
8. Proper content
Once you have all the images with the sorted layout, you have to think about other elements that you might want to include in your portfolio. Some are given below:
Outlining your theme or concept and personal information
Focus on the brand name of your photography
A list of shots included
Title of shots with a brief explanation
Date or location of the shot
A thumbnail contact sheet
Giving each shot with some background context will depend on you but remember to keep it brief.
9. Be creative and original
Always try to create something new and different which is original. It is not only great for you, but it can be useful for your clients as well. Making a useful photography portfolio that the client can use is a good way to build an excellent portfolio as the client may directly want to keep it. An eco-bag or corkboard can be useful thing to open your brand.
10. Choose the right size
Making professional photo books and, choosing the right size of printout is always necessary. Your photos must be big enough to let people attract and appreciate them. But you should also remember that they need to be easy to handle. Whether you are choosing the size 10 x 13 or 8 x 5, whichever you choose, ensure that it can suit your purpose well by showing the details of your work properly.
Conclusion
I hope the above tips would help you to make an outstanding photography portfolio to engage potential clients. So, now it is time to show your portfolio to the world. Get feedback from your nearest ones like family members and friends as well as from the clients for whom you work well. This will give you a chance to improve your work more and make an excellent and brilliant photography portfolio.