How To Become A Seller On Lazada? 4 Easy Steps To Sell On Lazada
Updated on November 1, 2022 in
Ecommerce
by
Alifiya Mustafa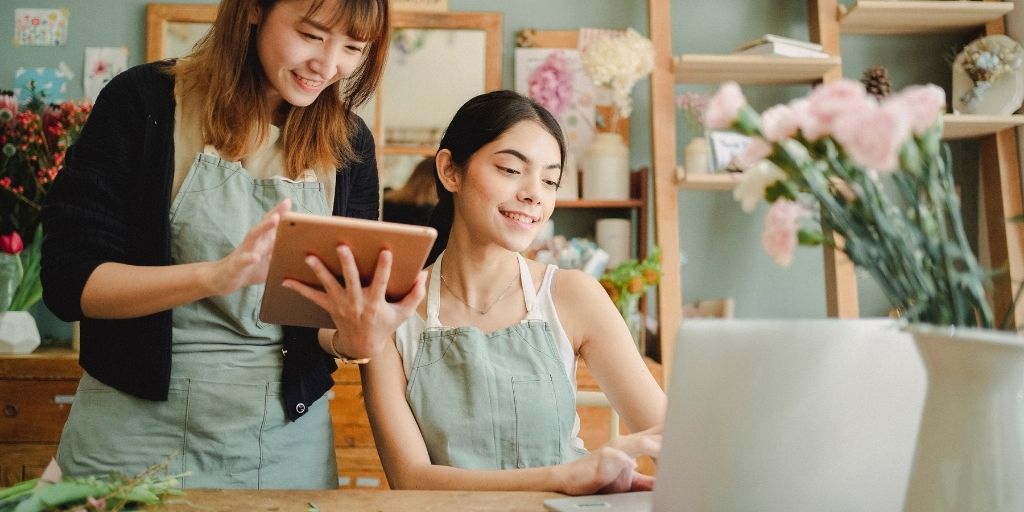 Thinking about how to become a seller on Lazada? Well, don't give up on that thought because Lazada is one of the most lucrative marketplaces.
Lazada runs on a B2B2C model, making it a perfect place for all kinds of selling businesses and for people who want to become a seller on Lazada.
Why Sell On Lazada?
Becoming a seller on Lazada is highly beneficial to both amateurs as well as professionals.
If you're a beginner in the selling industry, you must be intrigued by Lazada as it allows you to reach a large number of audiences without having you waiting to build your own.
Thus, while you build your income, Lazada can help you earn meanwhile to keep the money coming.
On the other hand, if you're a professional seller already, becoming a seller on Lazada can expose you to more potential customers to boost your business growth and improve conversions.
The other major and in fact, rather exciting reason for you to become a seller on Lazada would be – It is almost FREE to sell on Lazada!
Yes, you heard it right. There are no hidden costs, no fixed fees, and no listing fees on Lazada.
The only time you pay to sell on Lazada is when you finally make a sale.
Lazada marketplace only charges you a commission per order. This commission is based on the unit price of your order.
How To Sell On Lazada?
Step 1. Register and submit documents
To become a seller on Lazada, you'll first have to register as a seller on Lazada and submit the required documents.
You can sell on Lazada, but you're required to be a registered company and not an individual.
If you have a local business license then you should register with Lazada local. If you're a registered company then you must be ready with these documents:
Email ID and phone number with which the account has been created
You must have a legit business license
You must have a p-card or a Payoneer card registered under your enterprise
Selling experience with other online marketplaces like Etsy, Amazon, eBay, etc.
To start registering to become a seller on Lazada, go to the official Lazada website and click on Sign Up.
Here, you'll be asked to fill up the necessary details like Full Name, Date of Birth, Phone number, and password.
Once you enter the phone number, slide 'slide to get SMS code' to get the OTP.
Once your contact number is verified, hit the Sign Up option.
Submit all the required documents related to your licensed business.
Step 2. Join the training session
If you want to become a seller on Lazada you must complete the training.
Lazada offers proper and free training so that you have no doubts, you're well-equipped with the selling details and policies, and you become a successful seller on Lazada.
Completing the training is for your best benefit. It answers all your queries and helps you proceed confidently.
Here's an overview of what you might learn:
Weekly training to execute sales promotion so that you earn profit through maximum sales.
Weekly training to optimize product content to increase conversions of your Lazada store.
Special training to help you learn how to manage huge traffic that is overwhelming during the holidays.
Step 3. Account activation
Once you register yourself to sell on Lazada, your profile will be reviewed. Once you're successfully registered, you'll be sent an email from Lazada to proceed further.
Follow the instructions given in the email to verify your account.
Congratulations! You now have an official Lazada selling account. This means that you can now start to sell on Lazada.
Step 4. List your products
Now that you're an eligible and official seller on Lazada, it's time to do business. This final step is very important. It is compulsory to list at least 5 products on Lazada to start selling.
Use good quality and real product images to catch the eyes of your customers. You may even want to do product image editing to have captivating and alluring product images to stand out from the crowd.
What Can I Sell On Lazada?
You can pretty much sell everything on Lazada except a few prohibited items like:
Fake or second-hand products
Pirated software
Telecommunication devices
Liquids with more than 20 CL volume
Any kind of abusive or vulgar images
Food products that violate food safety standards
Products with more than 300 cm Length, Breath, Height
Weapons, toxic items, or chemicals
What Are The Trending Products On Lazada?
Trending in Lazada Singapore
◘ Groceries
Trending in Lazada Malaysia
◘ Home products
◘ Mother and kids products
◘ Phone accessories
Trending in Lazada Indonesia
◘ Bracelets
◘ Earrings
◘ Rings
◘ Necklaces
Trending in Lazada Philippines
◘ Weight loss products
◘ Beauty products
Trending in Lazada Thailand
◘ Clothing items
◘ Baby products
◘ Sports equipment
◘ Food and Beverages
How Much Does It Cost To Sell On Lazada?
As explained above, there are no fixed charges, no hidden charges, and no listing fees. However, you must know the commission criteria you'll be following when you make a sale.
You may calculate Lazada's commission fee in this way:
Lazada Seller Commission Fee = Selling Fee+Payment Fee
Which Countries Do I Target To Sell On Lazada?
The best thing about becoming a seller on Lazada is it allows you to sell in the majority of countries in Southeast Asia.
You can sell your products in those great locations where the $100bn eCommerce economy as of today will become thrice of its value by 2025.
Lazada marketplace is an excellent selling place to unfold the inevitable eCommerce potential of Southeast Asia.
If you want to pick out some countries to target to sell On Lazada, then those should be Vietnam, China, Thailand, Hong Kong, Philippines, Singapore, Malaysia, and Indonesia.
Dos and Don'ts Of Selling on Lazada
There are several things you must keep in mind if you want to sell on Lazada profitably.
Firstly, let's talk about the Dos for selling on Lazada:
Utilize the trending keywords and optimize your content with those.
SEO is one of the best free techniques you can use to reach a wider audience organically.
You must make sure that whenever a user searches for a product from your niche, your product result is ranking at a better place as compared to your competitors.
➡ Make sure that your product images are highly distinctive and attractive. Poor quality, dull, and unattractive images are never going to sell the products for you.
Thus, it's important that you perform product image retouching before displaying them online.
Before posting product images on Lazada or over your website, ask yourself – will this image make me stop scrolling and click on it out of other thousands of images?
If your answer is no, then you may want to reconsider and do the necessary post-production work.
➡ Offer attractive discounts to your customers to attract and convert them successfully.
➡ Save the high-traffic dates like Chinese New Year, 11/11, 12/12, etc. to never miss out on the potential days.
➡ Do take customer feedback to boost your online business growth.
Taking customer feedback builds trust within your customers. They feel more valued and they know that their opinions are being heard.
This also helps you improve goodwill and get more loyal customers.
Now, let's talk about the Don'ts of selling on Lazada:
➡ Don't influence Lazada customers to buy from your personal website. You will be suspended as soon as such activity occurs to Lazada.
➡ Don't try to sell any products prohibited from the above-mentioned list. Doing so would lead to instant account suspension on Lazada.
-Don't devalue Lazada by talking about your selling issues with selling to other people in your friends or family. Instead, talk about the selling issues to Lazada itself for a quick resolution.
➡ If you want to become a successful seller on Lazada, don't let your anger show on your shoppers or even on your Lazada seller profile.
An unhealthy behavior or profile will lower the chances for you to make profits.
This will reflect that you are not eligible to handle Lazada customers or sell on Lazada.
➡ Don't blame your customers. This is not advice but rather a must-follow protocol.
No matter what happens, your customers are always right. Even at times where you're certain that it was the customers' mistake, I'd still say take the blame on you and apologize.
This may seem like a more agree to disagree point, but it's very useful to build long-term relationships.
➡ Don't use overly complicated and too technical names of your products.
If the names are hard to understand for an average buyer, they might not buy the product altogether as they can't understand the purpose.
➡ Don't sell products from all kinds of industries. Be niche-specific to build your potential target audience and work towards it.
Wrapping Up
It could be highly profitable to become a seller on Lazada if you do it the right way.
Creating your profile to become a seller on Lazada is not hard as long as you have a licensed selling business.
Once you get through the formal procedure, the only thing left to generate profit successfully is to take care of a few Dos and Don'ts mentioned in this article. I hope this article answered all your questions related to how to become a seller on Lazada.
Now before we go, if you are an eCommerce business owner or an online product seller, I'd recommend that you start making your product images more professional and engaging. Product Photo Editing can help you attract more customers and boost sales. Take your free trial now with PixelPhant👇
Beautiful product images across your website.
Background Removal, Clipping Path, Color Correction, Cropping & Resize, Retouching, adding Shadows, and more.

Try PixelPhant for free
No Card Details Required