Top 6 Benefits Of Ecommerce Post-Production You Should Know To Grow Your Business
Updated on November 1, 2022 in
Photo Editing
by
Alifiya Mustafa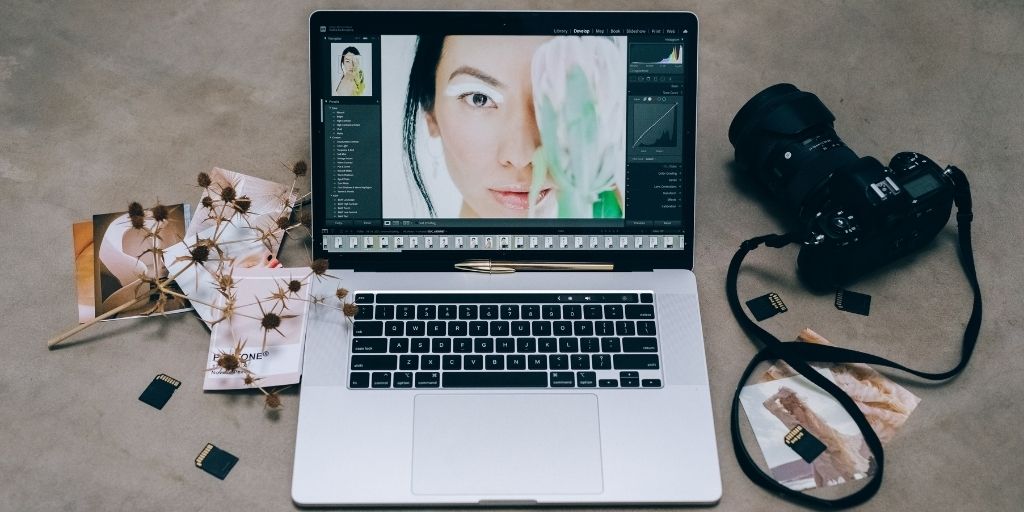 Post-production activities are one of the most important and time-consuming activities in eCommerce.
If you're in any way responsible for how your product images look – read carefully – You don't have to do everything yourself.
I know you must be already involved in many things related to management, marketing, and production – that's enough. And, letting you get tangled with Photoshop must be the last sin I can commit.
eCommerce post-production is essential to make your photos look attractive to engage more customers. But that doesn't mean that you need to stretch your legs and arms apart.
It's ideal for most online businesses and product photographers to outsource eCommerce post-production services to focus on the more creative things. So, in case you're wondering what and how to outsource eCommerce post-production – Keep reading.
6 Reasons To Outsource eCommerce Post-Production
1. Frees up your time
Being an eCommerce retailer, you want to use your time to move the needle instead of juggling with post-production. Editing photos steal away that precious time that you could use to be more creative for your business.
When you outsource eCommerce post-production, it frees up your time to do more important things. In fact, it frees up your head from the stress that comes along with photo editing.
2. Brings consistency to product photos
Inconsistent photos with different lighting and backgrounds are the last thing you want to put on your website. Your product photos communicate a lot to viewers.
The one common thing that you'll see in all successful brands is consistency in their product photos. Clean, consistent, and attractive photos play an important role in catching the eyes of customers.
Ecommerce post-production helps you attract customers with pixel-perfect product images. The hand-edited and precisely selected cutouts help you achieve high-quality product images to make them look more appealing.
3. Attracts more sale
Half of the customers' decision to buy a product is based on how the product looks in the images. Product images play a huge role in influencing the customers' buying decisions.
If your product images are dull, distorted, or unrealistic, you are likely not going to make any sales. Clear and professional-looking images easily attract customers and encourage them to buy the products.
Outsourcing eCommerce post-production involves precise editing techniques to correct colors, remove background, retouching, and more to give your product photos the makeover they really need to generate more sales.
4. Professionalism in every service
You may want to edit your product images by yourself. The problem is, there's not just one technique that you need to master. There are multiple techniques for multiple purposes.
Ecommerce product photos demand a lot of tweaks and changes. There are even techniques like clipping path that are used so that the product photos can be re-edited again in the future for different needs.
We're talking about multiple post-production techniques like removing background, skin retouching, shadow adding, clipping path, ghost mannequin, color correction, image masking, and more.
Outsourcing eCommerce post-production activities ensures that every technique used for your photo editing is performed by professionals. These professionals know better how to tackle every detail and corner of complex product images.
5. Helps you meet the deadline on time
You need to launch your new products in a week or if you're a freelancer, your clients are emailing you constantly to ask for updates. You're probably hustling with too many things. But as I said, you do not need to do everything on your own.
Outsourcing eCommerce post-production services like PixelPhant helps you meet the deadlines on time with professional results. At PixelPhant, all the images are edited precisely by hand and not using AI which ensures that all your images look real and clean.
6. Dedicated support to get your back
PixelPhant post-production service is available at your service 24/7 on call, email, and chat. We'll never let you wait for hours to get your questions answered. You do not need to think twice about what might go wrong since your dedicated support is there all the time to get your back.
Who Needs To Outsource Post-Production?
You need to outsource eCommerce post-production if you are:
1. An eCommerce business owner
If you are a busy eCommerce business owner, you must outsource your eCommerce post-production rather than grappling with Photoshop. It gives you the time you need to focus on more things while promising better-looking product photos.
Since product photo editing can bring consistency and professionalism into your images, it helps you build a better brand and increase more sales.
2. A professional photographer
Being a professional photographer, your whole focus must be on working on more and more photography projects. Outsourcing post-production liberates you from the next steps of editing, correcting, and refining of images.
The product photo editing services can take care of your photographs while you keep producing more.
3. A freelancer
If you are a freelancer with rigid client deadlines and tons of other projects to deliver. You do not need to edit those thousands of images alone. Outsourcing product photo editing can give you the time to take care of other deliverables.
PixelPhant: Your Best eCommerce Post-Production Partner
PixelPhant is the leading eCommerce post-production service that specializes in all kinds of product photo editing techniques. Our aim is to help online retail businesses look super smart and professional through their product photos to generate more sales.
We are dedicated to our clients and ensure that we deliver our promises like:
1. 24/7 support
We can not let your head fill with any doubts or queries. Therefore, your dedicated support will always be available to you 24/7.
2. Quick Turnaround Time
Meet deadlines on time with the fastest turnaround time. Get your product photos edited professionally with PixelPhant within 24 hours.
3. Order Tracking
Get your exclusive dashboard to track your order. Know what we are doing with your product photos and at what stage of post-production they are with an easy order-tracking system.
4. Pixel Perfect Results
Professionals at PixelPhant are experts at handling even the most complex images like chains, wheels, and crochets. Get hand-drawn, precise cutouts for pixel-perfect product images.
5. Easy on the pocket
Remove background, retouch your product photos, and look professional with Pixelphant's professional photo editing service starting at just $0.80. Get bigger discounts with bigger investment!
6. Optimized as per your needs
Get clean, consistent, and professional-looking product photos in every format you need. All the images are optimized as per your needs and all file types like web-optimized, jpg, jpeg, TIFF, PNG, PSD are provided for your future needs with our eCommerce post-production services.
Bonus Read
Outsourcing eCommerce post-production is the smartest way to save time and get professional results. Look professional with PixelPhant's professional product photo editing service. We are the best product photo editing service for eCommerce, photographers, and freelancers.
Ready to make your product photo look professional too? Try it for free👇
Beautiful product images across your website.
Background Removal, Clipping Path, Color Correction, Cropping & Resize, Retouching, adding Shadows, and more.

Try PixelPhant for free
No Card Details RequiredN