YouTube Shorts – The Next Gen Marketing Platform To Boost Your eCommerce
Updated on November 3, 2022 in
Ecommerce
by
Alifiya Mustafa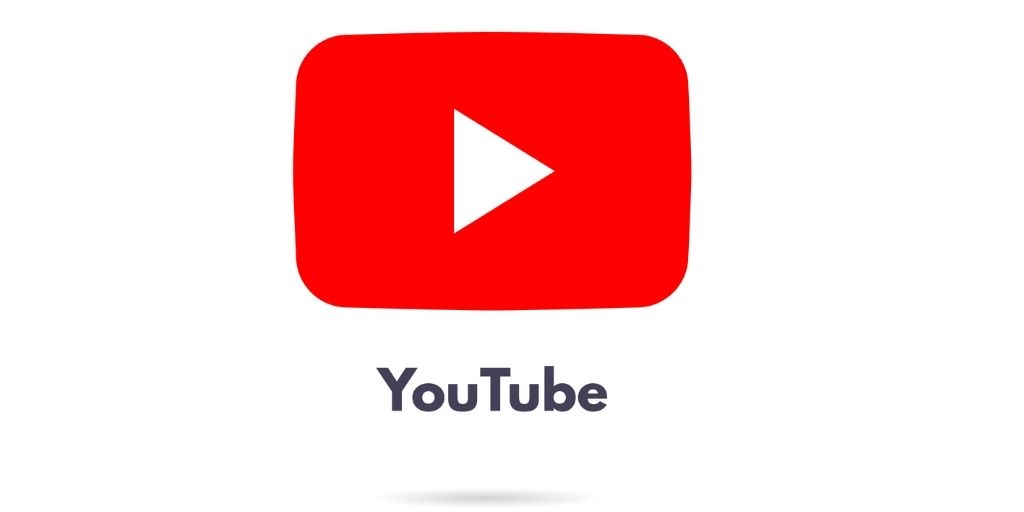 Social media has always been the first choice of marketers to promote businesses, especially eCommerce businesses.
If you've been working on your marketing strategies and have used platforms like Instagram, Facebook, and Pinterest, you should not leave behind one of the most lovable and used apps – YouTube.
Yes, YouTube has entered the world where business owners would love to use its features to market their products and services.
I ain't talking about the traditional videos that have allowed YouTubers to become successful, but I am talking about YouTube's recent feature called YouTube Shorts.
What Is YouTube Shorts?
If you're familiar with Instagram Reels, you may understand that both YouTube Shorts and Reels are pretty much the same.
YouTube Shorts allows users to create small videos of a maximum of 15 seconds – and trust me – That's enough!
YouTube released YouTube Shorts on March 18th, 2021 and it hit a huge success. With the closure of TikTok in several countries, YouTube Short has achieved great success.
With TikTokers, YouTubers, and marketers swarming to YouTube Shorts, the feature has got great recognition and engagement.
Now, believe me, you can use this engagement to your own advantage. How? Let's find out.
What Are The Benefits Of Using YouTube Shorts?
1. Engaging
The biggest reason why you should be using YouTube Shorts for eCommerce is that it's engaging.
With thousands of eCommerce websites available on the net, you'll want to have some exclusive engagement to stand out and captivate your shoppers. And, YouTube Shorts for eCommerce allows you to do just that.
As per the statistics, there are more than 12-24 million eCommerce websites available on the internet, and more are getting created every day.
A study also shows that the videos no longer than 2 minutes gain the maximum engagement and likes.
Customers are like babies. They have a very short span of attention and can easily get attracted to something different and new.
Thus, you'll want to make sure that you're delivering everything you want to convey within the shortest timespan possible to keep them engaged.
Therefore, if you want consumers to know you and listen to you completely, YouTube Shorts for eCommerce is the key.
2. Improves brand visibility
YouTube Shorts for eCommerce are a great way to bring your brand to the eyes of the customers. If you're consistent with creating YouTube Shorts, people are bound to recognize you.
With several short videos created, this consistency can help you gain a lot of followers as well as subscribers who can turn into your potential buyers.
3. Instills trust
The brand that is getting easily engaged and participating in social activities is generally accepted by society.
Your consistent presence helps your customers to know you better, rely on you, and know that they're dealing with an authentic and genuine business.
Creating YouTube Shorts for eCommerce and engaging with your customers through commenting and replying helps you create a stronger bond with the audience.
This bond is especially precious if you're new in the market and trying to catch as many target audiences as possible and build loyal relationships.
4. Boosts conversions
In the end, all your efforts come down to sales. With better engagement, improved goodwill, and strong bonds with your customers creating YouTube Shorts for eCommerce helps you build better conversions.
Once people start to know you better, they can easily trust you to buy from you. This helps you convert the viewers into potential buyers and boost eCommerce sales online.
How Do I Use YouTube Shorts To Grow My Business?
The real question you want to ask is what do you create over YouTube Shorts that relates to your business?
Well, there are a number of interesting things that can be created for 15 seconds and are impressively creative and effective.
1. Tips and hacks videos
The most popular and engaging videos trending currently are showing easy tips and hacks of doing things.
You may create such short videos showing any tips and hacks relevant to your business. It isn't necessarily whether or not it showcases your product.
It isn't always good to run after-sales as your chasing and sales behavior can shoo away your customers. Work for their benefit and they'll benefit you.
Here's what you can do:
For example, if you're dealing in makeup products, you can show a tip or hack of applying mascara in one go or removing nail polish quickly even without the remover.
Such YouTube Shorts videos can be created and edited to fir the 15 seconds time frame and get the kind of engagement you've never imagined.
2. Create 'How-To' product videos
Many times people won't buy your product because either they believe it's no use to them or they don't know how to use it.
So, you may create YouTube Shorts for eCommerce showing 'how-to' use your product.
Keeping the example of the beauty products, you may show your audience how they can use your facemask or hair mask, or fake eyelids.
How-to videos can be created for almost every niche and product. Be it technology, food, health, or anything.
This not only brings engagement but also makes your audiences aware of what you're selling and how they can use it.
3. Introducing your product and it's description
Fifteen seconds is a decent time to talk about your necessary product details. This helps you make people aware of what your product is.
Talk about its features and ingredients or things used in it. People are more likely to buy things they're thorough with.
Unlike a physical store, they can touch, feel, or experience your product. Thus, it's your responsibility to assure them of what they're buying in one way or the other, and, creating a YouTube Short showing product details is an excellent way to do it.
4. Showing of your Product benefits
Rather than selling your product, create a need for it. Tell your customers why they need your products, and what benefits they'll give to them.
You can either speak up about your product benefits on your YouTube Shorts videos or can simply stand and introduce them in text around you.
Such videos look pretty and deliver the purpose. You can disclose the benefits of each product in each video. This can allow you enough content to be consistent and create a brand as well as product awareness.
5. Create enticing Product trailers
About to launch a new product? Why not tell your customers about it? You can create a sophisticated product trailer and feature it on YouTube Shorts.
This makes your customers wonder what next they can expect and hold their excitement till you actually release it.
It's pretty effective to prepare your customers beforehand rather than dropping the bomb all at once.
Trailers also help you find out how people are responding to your products and anticipate their success.
6. Give them a sneak-peek to 'Behind the Scenes'
Customers are highly interested in knowing what brands are doing behing\d the scenes, how are they making their products, and what's their work culture.
The more you let them in, the more they feel connected with you. They know that they know you well, and they respect your transparency.
The Scenes videos are also expected to be highly alluring and captivating. Creating such YouTube Shorts for eCommerce build trust, spreads awareness, improves goodwill, and increases sales of your products.
Finishing Up YouTube Shorts
Video marketing has proven to be the most effective and converting marketing strategy to grow eCommerce businesses. Short videos that can be created by YouTube Shorts and Instagram Reels are a great way to achieve that aim.
When it comes to consumers, you'll want to leave no stone unturned to engage them and turn them into lifetime buyers.
This article tells you about what YouTube Shorts for eCommerce are and in what ways you can use it to grow your online business.
I hope this would help you strategize an amazing YouTube Marketing strategy to build and expand. If you have any queries or if you liked this article, do mention it below in the comments.
Beautiful product images across your website.
Background Removal, Clipping Path, Color Correction, Cropping & Resize, Retouching, Adding Shadows, and more.

Try PixelPhant for free
No Card Details Required