The question is drawing the attention of many startups and corporate since last decade. As a result of this curiosity, there are a lot of theories present for setting up and executing an online selling business.
A rapidly increasing graph of online selling business can be seen easily taking the last few years in the account. Selling on the internet can be a profitable deal if you make your move correctly otherwise it may result in a checkmate.
The profit numbers and increasing buyer interest in online selling platforms are gaining the interest of many business owners and beginners. The major cause of this increasing devotion towards E-commerce is the bifurcation of geographical boundaries as online business portals help you serve customers across the globe.
Every business is dependent on one key concept, getting more and more people acquainted with the business to improve the sales figure and thus profit. You will find your potential customers by driving the attention of a large volume of audience.
Hmmm, interesting isn't it. Where can I find such a place with a lot of people looking for my product or services?
A place made in such a manner that any interested person can contact me directly. And last but not least, a platform that does not require me to set up multiple shops thus saving money.
Alright, I know you know the answer very well. The Internet…..Tadaaaaaaaaa
The internet has emerged as a marketplace for businesses to easily reach a lot of potential customers at very limited cost as compared to traditional media and advertising.
Moreover, it's been so advanced that one can commence a trade over the internet only eliminating the physical presence of seller and buyer at the same place.
To start an Online Selling Business, you can not begin with a product and the internet, one needs a lot of things.
1. Planning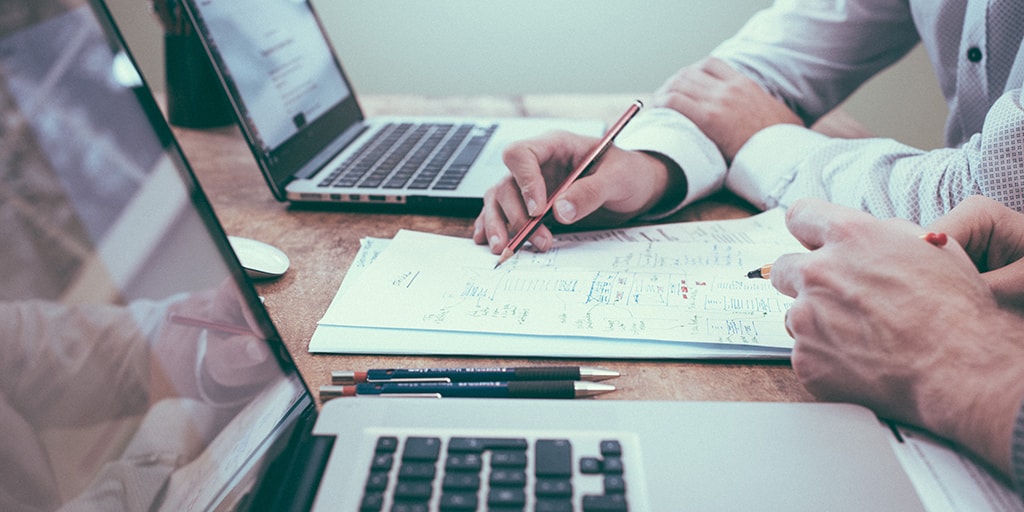 Not just for online selling business, but to commence anything, sound planning is required. Planning is the first and foremost step before starting your online selling business. No matter whether you want to start your business at a small or large scale, it is important to make a plan.
Make a strategic plan, in which all goals and objectives of the business are mentioned. Also, make an outline of the finances required and their sources. Do not forget to frame the legal structure of the organization.
Decide whether you are starting off with a sole proprietorship, partnership, or any other form. This will decide your future tax implications and liabilities. All of these factors can have a huge impact on your business.
2. Business name & domain
Having a good name for an online selling business is essential. To make your business successful, having a good name plays an effective role. Choose a name that relates to your product line and is interesting.
After naming your business, it's now time to get a domain name. The domain name is a unique identity of your business on the internet.
3. Website
To start an online selling business, you need a website. Make sure you have a website with a user-friendly interface. The website must be well organized with options such as uploading photos, add to cart, and other options.
You can also create an eCommerce website on platforms like Shopify, BigCommerce, Magento, etc.
4. Man Power
No business can run without manpower.
Technical: For a business based on a technological platform, having a technical advisor is of utmost importance. He plays a crucial role in handling all the technical issues. A server administrator has complete control over the server and keeps a check on all the issues.
Website Administrator: A website administrator is the one who is responsible for maintaining the website and its development.
Business Developer and Project Manager: A business developer is a professional who keeps a check on the growth of business and finds new ways to maintain and increase growth and stability. Developing the business, making strategies, and implementing them are some of the key responsibilities.
Stockist: For running a product-oriented business, it is necessary to have a stockist. Stockist is the one who manages and holds the stock for sale in a business. It is responsible for maintaining the stock and its record.
Graphic Designer: Graphic design will assist you to gain visual attention through creative means. It will give a professional look to your business. To manage graphic designs, hiring a graphic designer is the best option. He can help you out with designing logos and making your website appealing.
Web Copywriter: Content is the King in online selling business. You cannot sell any product with the help of just images. To explain the product and services you are offering it is necessary to have quality content.
Digital marketer: Marketing your business through online platforms is known as digital marketing. Digital marketing is way more effective than traditional form as it has a wide reach. To promote your online selling business, you can either hire a digital marketing professional or go for a digital marketing agency.
Bonus Read: How to start selling Your Product Online?
5. Payment and shipping gateways
Managing payment and shipping is critical. Payment gateways process all the payment related transactions. They authorize the exchange of funds between you and your buyers. Also, to administer your shipping, you need shipping gateways that have global reach and are trusted.
Some common shipping gateways are:
To sum up, if you are planning to start an online retail business, you require a foreseeable plan, an organized website, and an effective marketing strategy. Managing your business once it gets started will depend on the product or nature of the service you offer.
However, to start a business, the above-mentioned points are pre-requisites. Stick to the sequence and get a kick start for your online selling business. Communicate your authenticity with customers by being active on social media platforms. We highly recommended to read this blog How to Boost eCommerce Business with Third Party logistics
Promote your business and create a boom before it starts to get more attention. If you work efficiently on the given points, your business will experience definite success in a short time span. If you need to know how to start an online selling business? This blog can help you.
If you wish to learn more about eCommerce, product photography, photo editing, and how to grow online, subscribe to the PixelPhant email newsletter below.
Try PixelPhant for free
Use PixelPhant to get more conversions for your online store with better product images.

Background Removal | Clipping Path | Color Correction | Cropping & Resize | Retouching | Shadows