30 Best Websites to Download Free Stock Photos
Updated on February 4, 2023 in
Photography
by
Chetan M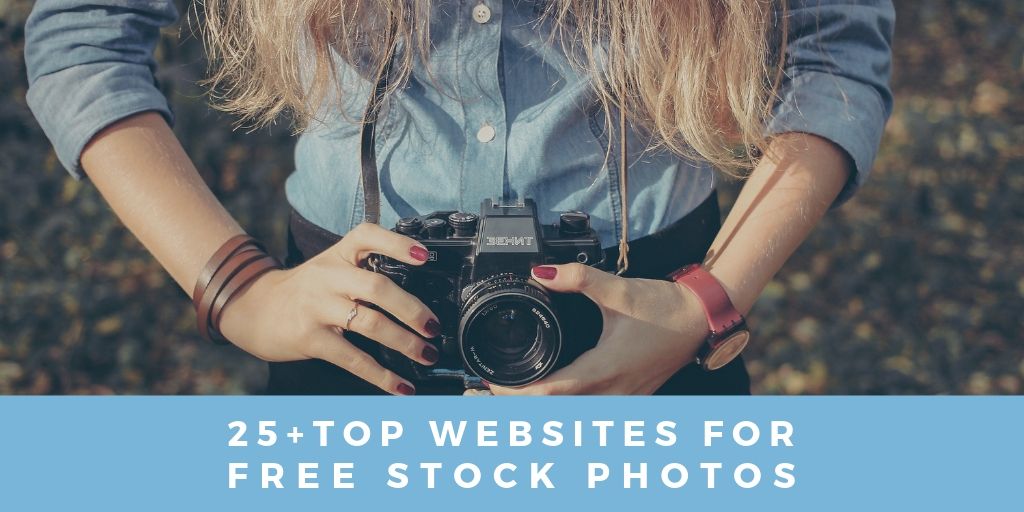 30 Best Free Stock Photos Websites
When you glance at any article, what do you notice first? An image is something that tends to grab the most attention. If you can succeed in catching your visitors' attention, then consider half of the battle won. To make sure that each of your images keeps your viewers engaged, we have an epic list of 30 free stock photos websites to tempt your need.
1. Unsplash
Unsplash outranks other free stock photos websites for its skill of weekly updating of stock. Also, the tool strives for B2C commerce, with the feature of editing product image options for cosmetics, food, and beverages. All photos are released for free under the Unsplash license.
2. Flickr
A single click and thousands of images fall before you. Flickr free stock photos offer multi-edited and filter options. So, find the image relevant to your niche, keyword, shape, minimum size, color(s), and more. Most of the images it provides are under a CCO license and have higher resolution.
3. Gratisography
This site of Ryan McGuire's offers plenty of niche relevant images. Alongside some wonderful Humorous images, Gratisography also offers creative and unimaginable original clicks. It provides both licensed and most importantly high-resolution images.
4. Canva
The more in your page image is greater is engagement and after-effects. Canva is an immense user handy free stock photos tool that serves anything and everything you need for the image type.
For example, from logos to thank you pages to page design to press release for your new product and the list is uncountable, literally everything. Images and templates are editable along with the insert characteristics feature. We should go for it!
5. Pixabay
Pixabay has a massive library of pictures. However, it likewise offers high-resolution free stock photos, for speedy visual communication tasks. Also, it provides video creations, engaging most of the customers. Pixabay images are released under the CCO license, which means that the creator has ceded all rights to their works.
6. Pexels
Provides high-quality and completely free images, licensed under CCO. Pexels offers easily discoverable and approachable photos that are mostly licensed and high-resolution, for your niche.
7. Stockvault
Stockvault free stock photos is an exclusive platform for photographers, designers, students, and other valuable sources to upload their photos, videos, and vector files with each other for free. You can use these assets for both personal and non-commercial needs. The images are royalty-free. So to add pictures just hit the donate button.
8. Shopify's Burst
The hero competitor originally clicked pictures race-themed around trending topics. Shopify's Burst focuses on young entrepreneurs' needs providing photos both with and without a creative commons license. There is a number of collections available to choose your desired images.
So go ahead, and download stunning royalty-free stock images from the popular collection like fitness, fashion, business, food, nature, etc.
9. Picjumbo
Download beautiful free stock photos from Picjumbo for commercial and personal uses. Initially, The young boy created Picjumbo and begin his startup with a giant collection to fight in.
This royalty-free stock website has 17 popular categories from abstract to transportation images. Moreover, the site has a premium version. The membership owner gets super access to more than 50+ new extra stock photos added every month, upcoming + never published images. And all 100+ premium photo collections instantly via Dropbox.
10. Rawpixel
Rawpixel helps, from nature lovers to factory owners, everyone has the find. It also has its paid versions and pricing policies, for advanced search.
In addition, you will find vectors, mockups, icons, templates, and illustrations.
FoodiesFeed offers a huge number of delightful sensible free stock photos for food in high resolution. It's the ideal stock photograph website for food bloggers.
12. Negative Space
It is unique with a diverse type of images but supports the modesty of image size. Negative Space offers free stock photos under the CCO license with high resolution.
13. Fancy Crave
Fancy Crave provides remarkable copyright pictures for your niche, without worrying about any claims afterward. The picture lot is daily updated with minimum fresh images to get the newest image every day. This will keep you updated.
Also Read: Top sites For Selling Photo online in 2023
14. Picography 
Picography  allots beautiful images submitted by Dave Meier and various other photographs.  All the images are under Creative Commons license CCO, and no attributions are necessary but there is a request for donations exists.
All the photos at Free Range come to a pool of both in-house of photographers along with a growing community of external photographers. The pictures are a good collection of DSLR clicks and high resolutions with no attribution by-Laws as given by this website.
16. Morguefile 
This Morguefile  has a little different profile. You will find root pictures of objects and human explaining small gestures of life. Big header images are hard to find, but easy allotment of the mix of both CCO licensed images and images covered beneath other licenses. 
17. FreePhotos
It is a free resource website where users can find creative photos to use for personal and commercial purposes.
FreePhotos has 90+ categories. The site has an online photo editor tool, which is a unique part of the site. Users can download royalty-free images and edit them here.
Snapwire works for agencies, brands, and enterprises. The immense variety of content-driven pictures with a huge variety base. Works in the format to upload free 7 images for every 7 days without any attribution.
19. SplitShire
SplitShire  offers tons of stunning free stock photos with no commercial restrictions. Powered by an Italian photographer all the images are made with emotions and it shows. No specific attribution is required but donations are requested with a smile.
This Free Images site provides the high-end pictures for both commercial and personal use, for which you do not need to include a credit for commercial use, but credit for the content/audio/visual for production is to be mentioned. Example of the format "FreeImages.com/Artist's Member Name."
21. ISO Republic
The mission of this ISO Republic website is to provide high-end images, to be used by designers, bloggers, developers, marketers, and social media teams. For those craving more exclusive free photos, ISO invites you to sign up and receive photos to your inbox, by asking for it.
22. The Refe
This team is mainly conscious of the need for genuine photo demands. Their products, and main pictures, are focused on business/workplace-oriented content. Free stock photos from Refe are ideal for social networks despite minute difficulties with the downloading process. The result is something you would praise. Try now!
23. Life of Pix
Life of Pix was created by Leeroy, along with its young network of talented photographers. Exhibits high-resolution images with no copyrights, and no back claims. A terrific platform for landscapes and scenery images, with a personal touch in images at their best.
24. StockSnap
They Claim not to be the creepy stock photo site. The StockSnap has a huge selection of beautiful stock photos and high-resolution images, to easily fall for. Despite managing huge photo stock, the app is user-friendly.
Also, the site tracks views and downloads to help you find the most popular photos available. The photos are released under a creative commons public domain with no attribution required.
25. Reshot
It is an enormous library of handpicked free stock photos you won't discover somewhere else. Reshot is built for new businesses, freelancers, and producers who are tired of tacky stock photographs. Free to mould monetarily and editorially with no attribution required for the pictures.
26. MMT Stock
It is a collection of high-resolution pictures by Jeffrey Betts, more of nature-driven pictures than workspace pictures. Each picture of MMT is licensed under Creative Commons CCO.
27. Kaboompics
Kaboom Pics offers a wide assortment of top-quality free stock photos including conceptual, city/architecture, fashion, food, and scenes and that's only the tip of the iceberg. Photographs can be utilized for business purposes but can't be sold or redistributed.
28. SkitterPhoto
All the pictures of SkitterPhoto are available under the CCO license, which is easy to download and edit. The pictures are easily accessible and can be filtered with the keywords input keeping in mind the requirement.
29. Barn Images
Here are the free high-resolution intense images for the newbies and the pro ones. Also, Barn Images provides curated designs from the most talented creators. Attribution is not required but appreciated.
30. Pikwizard
This Pikwizard provides over 1 billion phototypes and video alternatives for commercial and business use. The images are royalty-free and attribution free for use. Options for the front image to market and background options to emulsify existing image characters are both available.
Conclusion
Hate nothing about anything but choose one to love the most. In conclusion, decide which is your best free stock photos websites from the above to meet your niche.
After you choose all the basic designs to begin your project and marketing strategy, keep in contact with team PixelPhant to get your complex project images professionally edited with the product photo editing service.
And for the studio fashion models, we edit single as well as the whole portrait image under our studio model & fashion photo editing and advanced makeup service. We provide everything unique at its best!