How to Use Photography Reflectors? A Simple Guide To Learn Everything About Them
Updated on November 3, 2022 in
Photography
by
Alifiya Mustafa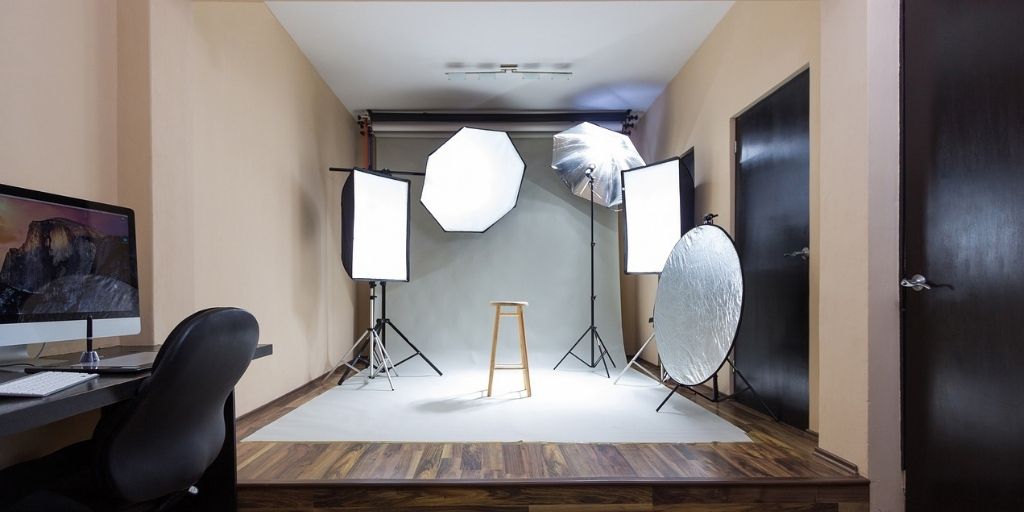 The photography industry is very dynamic and is very flexible in what all elements can be utilized during a photoshoot.
Reflectors are one such element that is loved by almost every photographer. If you are a budding photographer who is struggling to understand the use of Photography Reflectors or a professional who is curious to know how to use reflectors in a better way or find out which are the latest and better reflectors for photography are available in the market. This article covers everything, so keep reading to learn better!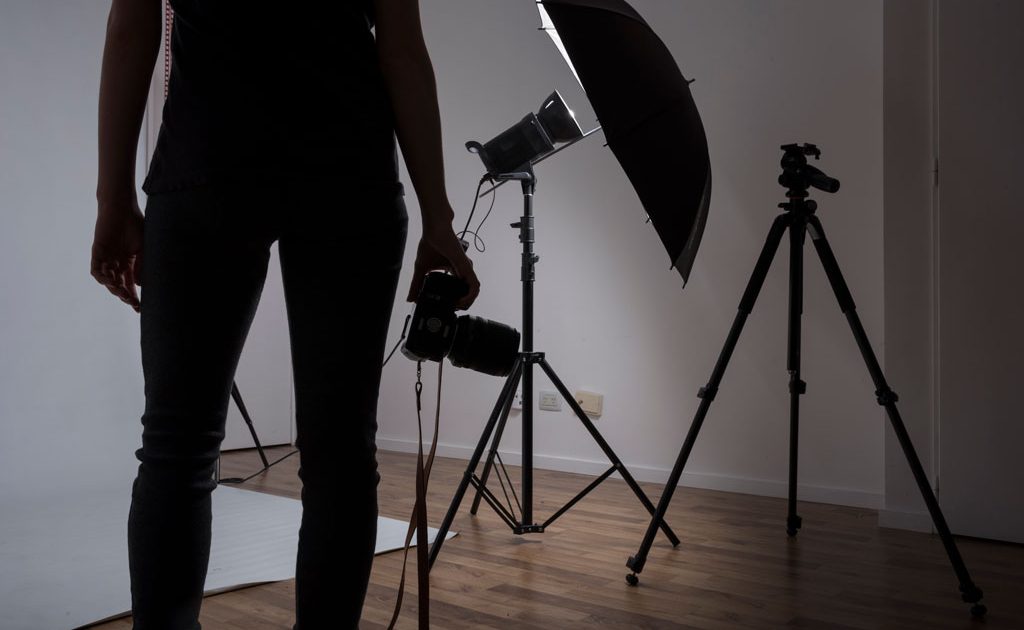 What are the Photography Reflectors?
Photography Reflectors are the reflective surfaces that are used to redirect light towards the main subject of the photo. Then are used to create intended lighting effects that can not be achieved naturally.
Photography reflectors come in different shapes, sizes, and colors which will be further talked about in detail in this article.
Colors in Reflectors for Photography
The most common colors in reflectors are white, silver, gold, and, black. The usage depends upon the real lighting available in the environment that you are shooting in. The most versatile tool to use is the five-in-one reflector for convenience.
White
The white photography reflectors may not reflect as much light as compared to the other options, but while using the white reflector, that is the intended use of it. You do not want too much reflection here, but just enough to put the subject in limelight and overcome enough shadow.
White reflectors work best for both outside and inside studio lights as it is soft, clean light. However, they might not work well in low light.
Wedding photographers love white reflector as it doesn't mess with the original light and provides very neutral and natural-looking light.
Silver
Silver photography reflectors can be the best companions for beginners as they are the most useful. These reflectors reflect the maximum amount of light. They are very useful in reflecting highlights and contrast and also work amazingly with lowlights.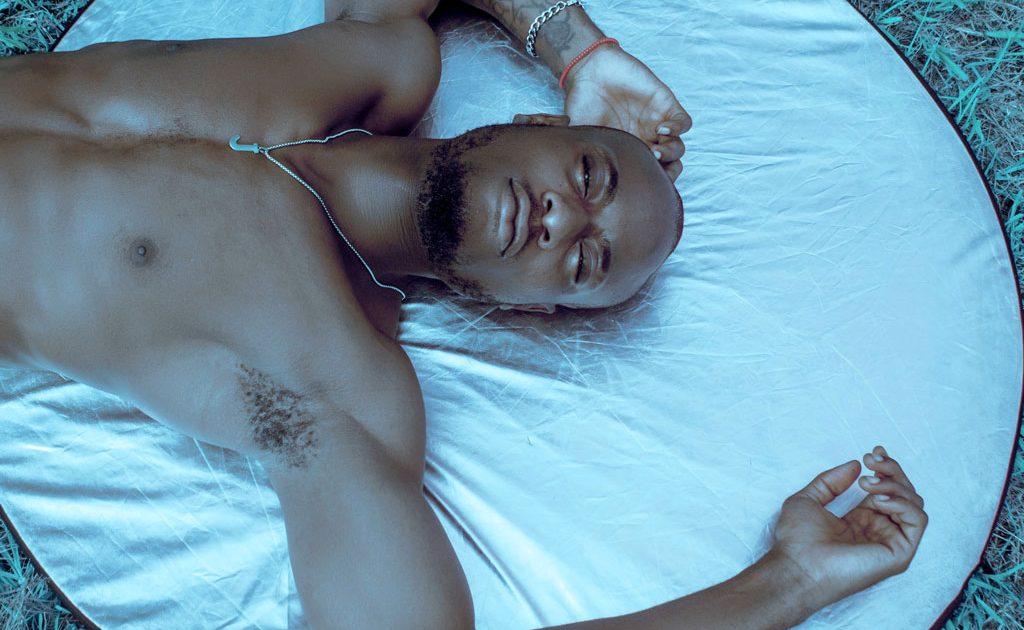 Another reason they are a great choice for beginners is that most beginners are afraid to use reflectors too close to the subject. But as the silver reflectors reflect most light out of the others it can be held further without compromising the results.
We would suggest not to use it under the bright sunlight as it could expose too much of the light on your subject.
Gold
Gold reflectors for photography are the best for outdoor portrait photography as they work beautifully with natural golden shades of the sun. However, it is not advised to use it with studio lights as they can create an overwhelming yellowish tone over your subject. And, it is the very reason you should be careful when working with them, but they can give you great results when used wisely.
Black
Black is used to doing pretty much the opposite of what reflectors do. As black easily absorbs light, it is used to reduce the effect of shiny reflections on the subject. It can also be used to create intentional shadows.
Translucent
Translucent reflectors are used to even out the spread of light, hence mostly used as the 'light-diffusers'.
Sizes in Photography Reflectors
The sizes of reflectors in photography depend upon the size of the subject as well as the amount of intended reflection required by the photographer.
14" photography reflectors work best for close-ups as they highlight small portions of the face in the desired manner.
20" reflectors for photography work best for portrait photography and product photography as they fill light on small and precise areas of the subject.
30" photography reflectors are ideal for still life photography and allow the usage of bigger subjects with maximum results.
40" reflectors for photography are recommended for beginners who struggle with bouncing light. They are compact but still cover a wide area. They are ideal for headshots, couples, and medium-size objects.
50" photography reflectors are the professionals' tools. They are best for complete body photography, groups, and large objects.
Shapes in Photography Reflectors
If you are a budding photographer, or if you're running a photography website, who is struggling to understand the use of reflectors based on their size than need not worry any further. The photography reflectors come in various shapes namely round, square, rectangular, and most popular – Curved, or as some people call it 'clamshell'.
Curved reflectors again can be of different sizes and shapes but the major benefit of using them is that they provide complete coverage and reflect light from different angles.
Using the square, rectangular, and round 30" photography reflectors is ideal for still life photography and allows the usage of bigger subjects with maximum results. completely depends on the size of your subject.
Squares are ideal for small portraits, where rectangular reflectors cover larger areas and can be useful for still and full-body photography.
Round reflectors are best for close-ups, face, and small objects photography.
List of Best Photography Reflectors to Choose From
Best Curved reflector – Westcott Eylighter 2
Rough and tough rugged reflector – Profoto Collapsible Light Reflector
Premium reflector – Westcott 1037 52-Inch 6-In-1 Reflector Kit
How to Work with Photography Reflectors Indoors?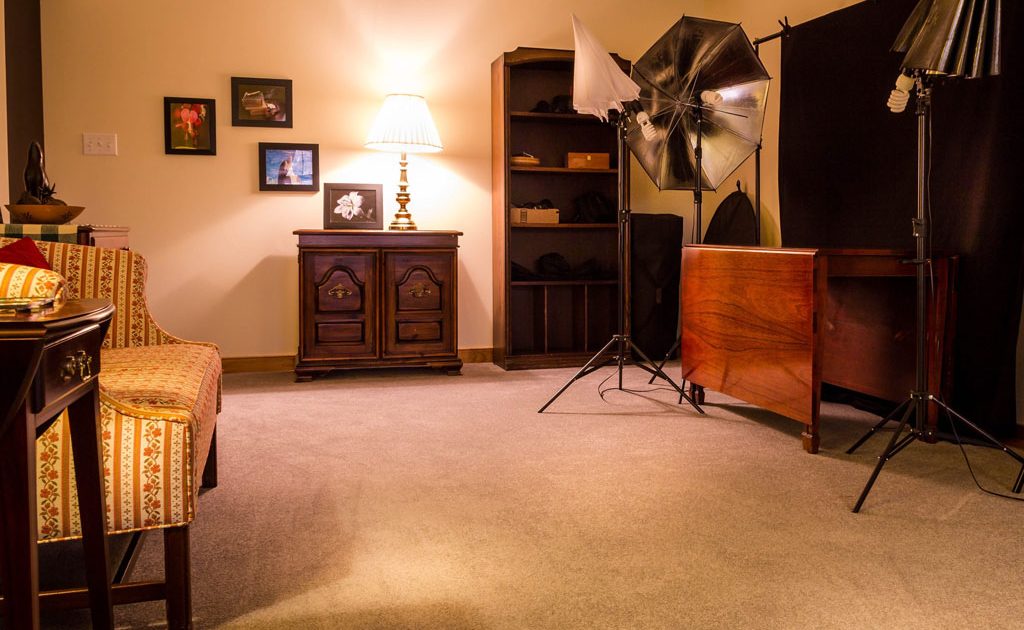 Mainly, you will be working with studio lights indoors and you must be using the photography reflectors to highlight the small areas like the area under the eyes, lips, next to the ears.
We recommend holding the reflector in the front of the face for complete and even exposure to the light. Place the reflector in the lap of your subject to bounce the light from beneath that surrounds the complete face from a different angle with good results.
If you do not have anyone to hold the reflector for you, you may consider buying a backdrop holder which is sturdy and of good quality.
How to Work with Photography Reflectors for Outdoors?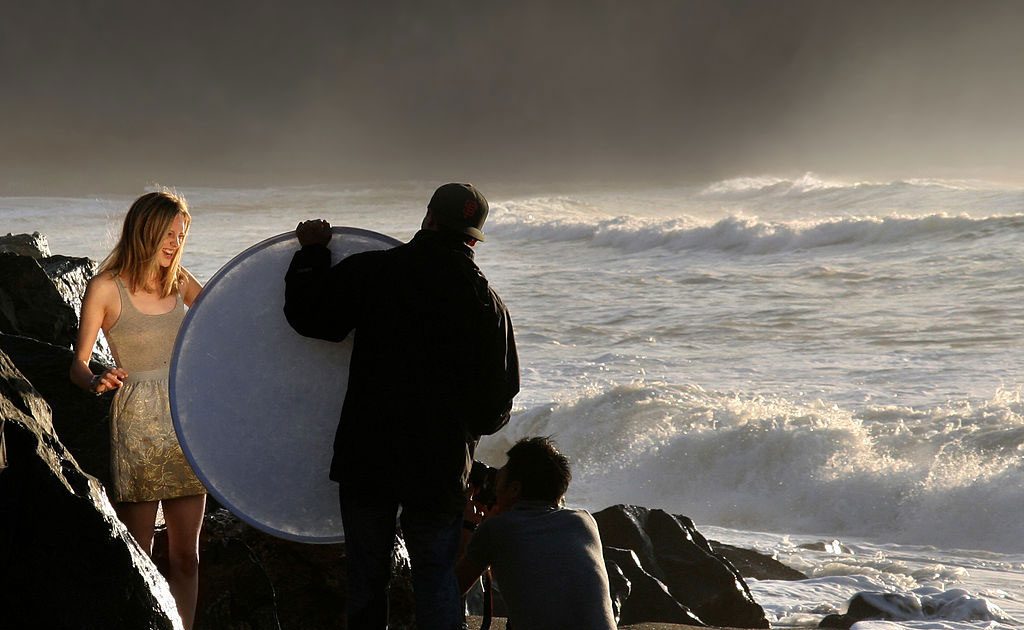 When working outdoors, you need to work according to the sun. It depends upon how strong the light is, whether the weather is cloudy, sunny, or partial.
You will notice that your subject will be surrounded by the light from a 360-degree angle and it will be backlit. This means that you will be needing the reflector at the front for even lighting. However, you can experiment from different angles.
If you see that the weather is dark or dull, then you can collect whatever light you have from the environment and use it to reflect completely over your subject from the front.
It is again required to be careful if the weather is bright and you are using gold reflectors for photography. You can try using the black shade to create a balance with your environment. You can learn more about Best Photography Lighting Equipment.
Conclusion
The reflectors are the best friends of the photographer as these allow them to mould the light in the way they desire.
With various types of reflectors available in the market, it is important to understand their use.
You can learn their usage by learning some basics and daily practice. The more you experiment with their shapes, sizes, and angles, the more easily you will be able to manipulate their use.
We've provided the major information on what the reflectors are and how you can utilize them in different kinds of importance to help you understand the essentials.
If you wish to learn more about eCommerce, product photography, Product photo editing, and how to grow online, subscribe to the PixelPhant email newsletter.
Also, if you want to edit bulk images within 24 hours professionally, then take your free trial now. start making your product images look more professional and engaging👇
Beautiful product images across your website.
Background Removal, Clipping Path, Color Correction, Cropping & Resize, Retouching, adding Shadows, and more.

Try PixelPhant for free
No Card Details Required