Turn One-Time Shoppers Into Lifetime Buyers | 7 Effective Tips
Updated on November 3, 2022 in
Ecommerce
by
Alifiya Mustafa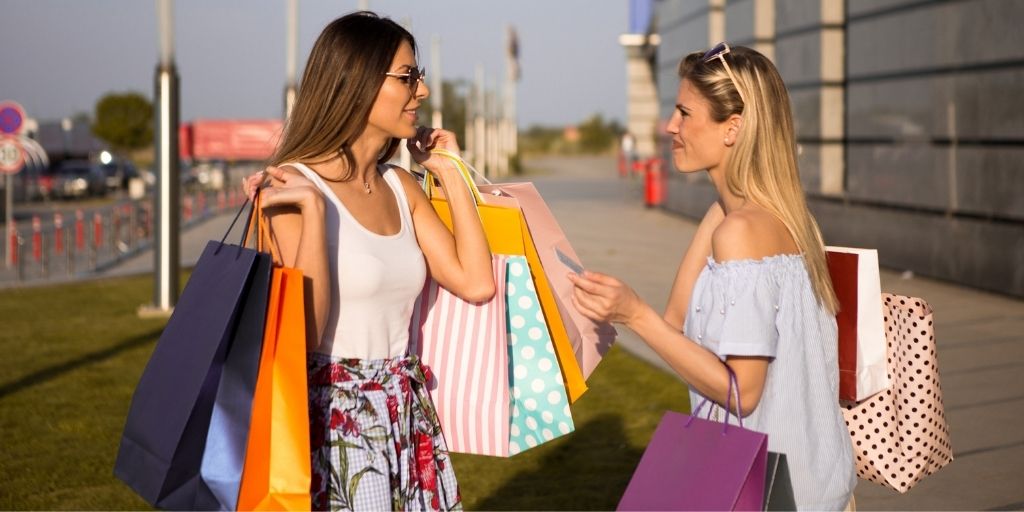 Having a lot of loyal customers is the dream of all eCommerce businesses. At the same time, new customers are the lifeblood of your business. They keep you assured that you're still in the game and have got what it takes to attract new customers.
But the only way to keep attracting new customers and gain customer loyalty is by turn one-time shoppers into lifetime buyers. Repeat customers are much better for running a successful, profitable business. Why?
Firstly, they spend money frequently to buy your stuff. Secondly, you don't have to spend as much money on them to make them buy as compared to the new ones – marketing, PPC, Ads, and more. Lastly, they keep the chain of your business growing – by bringing in new customers.
Therefore, to make sure that you don't miss your opportunity to elongate your list of loyal customers, there are a few things that you can do to turn one-time shoppers into lifetime buyers.
7 Tips To Turn One-Time Shoppers into Lifetime Buyers
1. Make your Website Beautiful
The first impression is the last impression. Whenever a new customer comes to your website, what they look at first is your home page. If that homepage isn't attracting and captivating, you won't be able to hold the customer for long enough. With the help of an attractive website, you can turn one-time shoppers into lifetime buyers.
A cluttered or over-complicated website layout not only fails to attract new customers but also makes them never come back. This makes their first purchase the last experience with you and you clearly fail to turn one-time shoppers into lifetime buyers.
Think of retail stores. Store owners keep their stores well-lit, clean, and organized to look eye-appealing that attract new customers. The stores which aren't organized and have no specific section for customers' needs fail to retain the customers or even bring in the customers in the first place.
Therefore, it's important that:
Your website layout is user-friendly
Your website is fast loading
Interface is accessible
The color scheme and information arrangement is eye-pleasing
All the filters, buttons, and checkout page are working perfectly
2. Provide flawless Customer Service
As per the data collected recently, customer satisfaction provided by a business will surpass the price and quality factors for customers to make a buying decision.
Hence, exclusive and excellent eCommerce customer service is the only way to turn one-time shoppers into lifetime buyers.
As per WebsiteBuilder, 94% of the first impressions on a website are based on how it looks – its visuals and design.
It isn't about your customer support team communicating with your customers. It's about making your buyers' shopping journey seamless and satisfactory. Do make sure that:
Your website isn't taking more than 2 seconds to load
Keep your site mobile-optimized
You have categorized your items as much as possible
Your prices are competitive
You have prompt customer support to answer your customers timely (Live chat, calls, emails)
Deliver your products in excellent condition and on time
Returns and refunds are easy
All kinds of online payment options are available
You are providing enticing offers whenever possible (loyalty points, holiday offers, exclusive discounts)
3. Stay in Touch with your Customers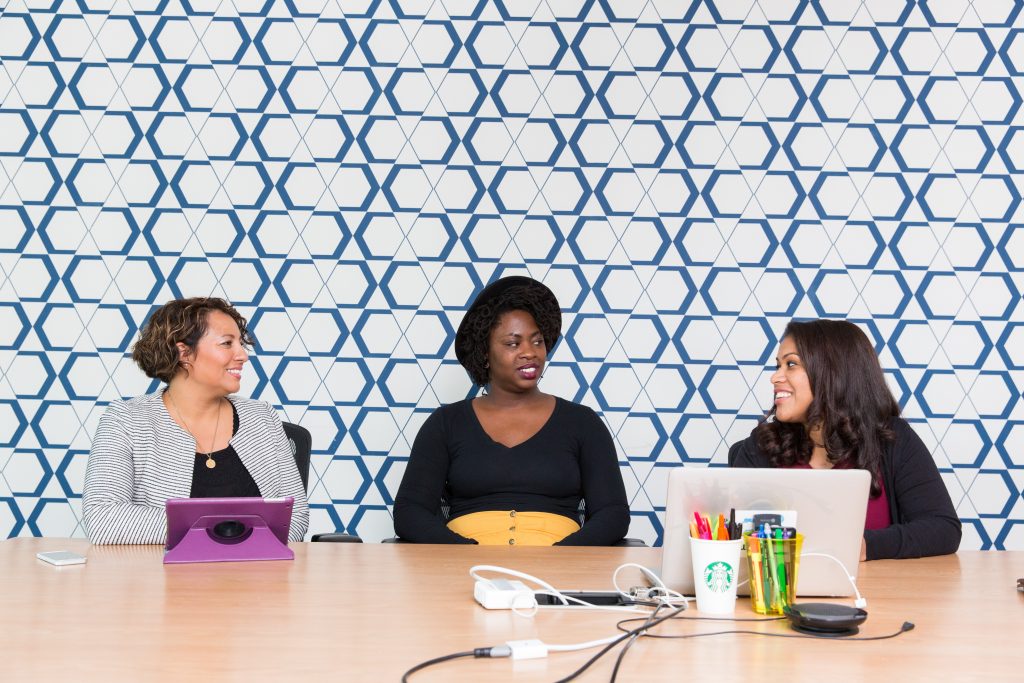 The best way to turn one-time shoppers into lifetime buyers is to stay in touch with them. Most online businesses commit this mistake as they lose touch. Neither do they care about their customers, nor do customers revisit them.
Customers are like those children who need pampering to like you. Retarget your customers consistently with your marketing strategies. Encourage them to follow you on social media and subscribe to your newsletters.
You can use social media platforms to retarget your customers. You can retarget them in the following ways:
If the customer has been looking for a specific product quite a few times, show them the ads for it over FB and Instagram, share them the email with a discount coupon on that specific product.
Follow this same tip if a customer has added the product to the cart but hasn't finalized the purchase. A discount coupon on that product may motivate them to close the deal.
Reach out to your customer once again via mail when they've already bought something with another product recommendation that compliments their last purchase.
4. Take Follow-ups and Feedback
If you want to turn one-time shoppers into lifetime buyers? Take follow-ups from your shoppers so they remember you. Ask them how their experience was with you and take suggestions to become better.
Taking feedback from your customers can highly improve your brand credibility and help you turn one-time shoppers into lifetime buyers. It shows your customers that you value their opinion. It also makes your brand more authentic and reliable which ultimately improves your goodwill.
As per Forbes studies, 96% of the consumers say customer service is important in their choice of loyalty to a brand.
Feedbacks can benefit you in a lot of ways:
Reveal the Areas of Improvement
Builds a Healthy Relationship
Improves the Conversion Rate
Improves Business Status
Higher Purchase Rate Through Real-Time Solution
Helps in Locating Influencers
Also, Customer feedback ultimately helps you generate more traffic on your online store. Don't be afraid of taking the feedback, both negative and positive feedback is valuable. Think of a website that has zero reviews, now look at the one that has fifty reviews. Whom would you choose?
It's obvious that people want reviews to get a little insight into the brand. Do you know that an average buyer reads at least 6 reviews before making any purchase?
Therefore, it's important to take feedback to retain your customers and attract new customers.
5. Tell a Brand Story that Creates a Bond
To ensure that your customers remember you and return back to you, tell them a cohesive brand story.
Work on the content that tells the story of your brand in a memorable and remarkable way to help create long-lasting impressions in your shoppers' heads.
Tell them what are your core values, what your brand stands for, and how your products can affect the lives of your customers. This strategy is highly effective to help you turn one-time shoppers into lifetime buyers.
6. Roll out a Referral Program
Referrals are so popular. With referrals, no one loses. Not you, not your customers, not not the recipient of the referral code.
This not only helps you turn one-time shoppers into lifetime buyers but also brings in more customers. The customers who come referrals are much more likely to become loyal as these folks come with the trust from social proof – the strongest proof.
When someone who's close to them, like a friend, refers to them, it makes them trust a brand much more as compared to the company's made-up marketing words.
Also, buyers acquired via referrals have a 37% higher retention rate and 81% of shoppers are more likely to engage with brands that have reward programs.
Share a referral code with your existing loyal customers or your brand new customers via mail and wait for the wave of customers to come by your end. These is the best ways to turn one-time shoppers into lifetime buyers.
7. Create Personalized Experience
Personalization is a wonderful and very effective way to turn one-time shoppers into lifetime buyers. Once the buyer experiences something that was exclusively created for them, they can't resist but return back to you.
I ain't just talking about personalizing your website for your customers – though it's extremely important. But I am talking about personalizing the ads, emails, and even packaging.
80% of consumers say they are more likely to do business with a brand if it offers personalized experiences.
When reaching out to your buyers, don't just use their name in emails and texts but also add a few details of what you've noticed about them.
Tell them if you care what they prefer, their last purchase, what's coming next that only they can like, provide exclusive discounts on what they're looking for or what they might be interested in purchasing.
Show them the popular items in their locations. Ask for their special dates to share with you like birthdays and anniversaries. With this, you can share the exclusive offers on those dates.
I'd recommend you learn better about how to maximize sales using email marketing strategy as it can really help you improve your sales and turn one-time shoppers into lifetime buyers.
Conclusion
There is a lot of competition in the eCommerce industry and grabbing a hold of customers is becoming highly critical. Hence, it's essential that you make sure that every customer that visits your online store returns back.
This article shares the 7 most important tips to turn one-time shoppers into lifetime buyers. The exclusion of a single one can slow down your growth process. Make sure that you are consistent in doing these actions to boost your eCommerce sales and growth.
If you wish to learn more about eCommerce, product photography, Product photo editing, and how to grow online, subscribe to the PixelPhant email newsletter below.
Beautiful product images across your website.
Background Removal, Clipping Path, Color Correction, Cropping & Resize, Retouching, adding Shadows, and more.

Try PixelPhant for free
No Card Details Required