Keeping up with the new business trends is no piece of cake. Especially in a market where every mind is brewing the perfect recipe to find the Top Dropshipping Strategies.
Along with having a store, some inventory, and your precious dream, you need some best Dropshipping strategies to grow your business online.
To get some more insight on Top Dropshipping Strategies, let us take you through the basics of the eCommerce Dropshipping Business first.
Understanding What Is a Dropshipping Business?
Before jumping to the top dropshipping strategies you need to learn the basics. Dropshipping is a part of the E-Commerce business that allows you as an entrepreneur to sell goods without having to carry any kind of inventory.
In this business model, you do not need to keep the stock but can sell the required product by purchasing it from a third party and then shipping it to its customers. The advantage you get here is that you do not need to hassle with maintaining the stock or worry about it going dead.
On top of it, you can display a variety of products from different vendors to your buyers without getting involved in any packaging or time-consuming activities.
The only aim of any online retailer is to rise and boost business as revenue grows. However, escalating your operations can make you stumble upon a few unique challenges such as: 
Is it possible that your company stems from the increased needs and duties?
Do you carry enough resources to explore your assortment of products in a great variety?
Are you able to still provide a great level of customer service with your 'so-expected' growth?
The questions asked above may leave you hanging in between your thoughts. BUT according to your scale, the following Top Dropshipping Strategies should do the trick for you for your enhancement in revenue.
This will help you maintain your ongoing levels of customer service and need in functionalities. Especially in case, when you have a broader customer base and a wider product catalog.
What is the scope of dropshipping in 2021?
To keep it simple, it is the most glorious decade for all dropshipping businesses. People are very open to faster shipping, higher quality goods, faster return processing, and consistency since the suppliers are held to a high standard.
If we look at the statistics of 3d Cart:
In 2017, approximately 23% of online sales last year were fulfilled via dropshipping.
Dropshipping is the fulfillment model of nearly 33% of online stores.
With eCommerce growing by about 17% every year, it's projected that the popularity of dropshipping as a fulfillment model will continue to increase alongside the industry.
Amazon uses dropshipping too: 34% of Amazon sales in 2011 were fulfilled using a dropshipper, and that number has only grown since then.
Dropshipping is at its glorious peak and is not planning to fall off the trend any soon. It is better that you make the most of it and grow your business online using the top dropshipping strategies mentioned below.
Top Dropshipping Strategies 2021
1. Research – Dig Deep Into The Market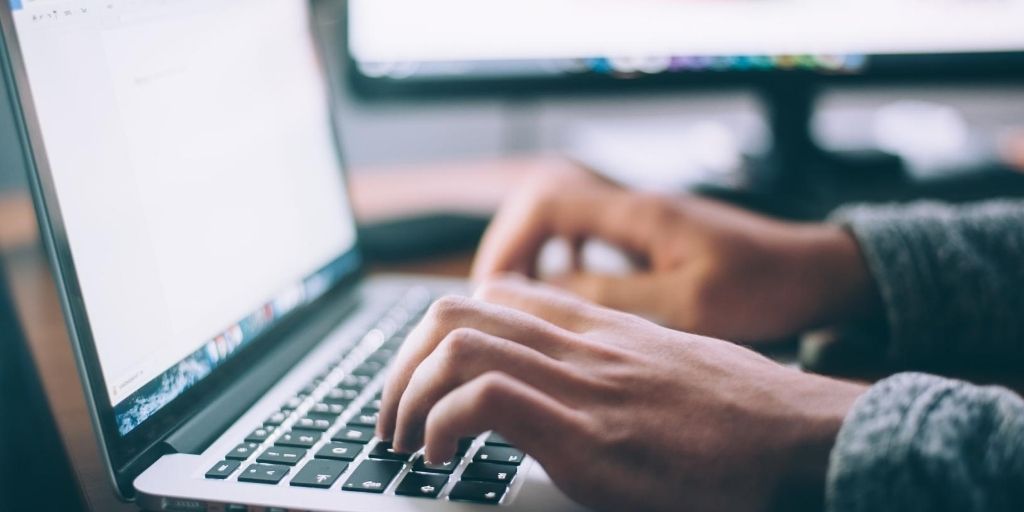 Your first step in planning a dropshipping business would be to make thorough research on what would fit best with your top dropshipping strategies, your market, and your customer base.
Identify the needs of your customer, research what your customers want, what is in trend, and see if what you are selling is actually in demand or not.
Research what your competitors are doing, especially prices. Also, find out who will be your suppliers and if they are trustworthy or not. Ensure that they are delivering items as expected and not messing with your reputation.
Hunt over different platforms that you will be utilizing in your upcoming strategies. You may also research who will be your potential customers, and study their interests, tastes, and budget.
Initially, your traffic will be like a box of chocolates – you will not know which one are you going to get! But with time, you will get it filtered and accurate.
For your top dropshipping strategies, we recommend you can use Google Trends.
You can use it to find out what is most popular, you can filter out the countries where your product is most popular and similarly can check for the trends in the countries you are currently delivering in.
2. Select a Niche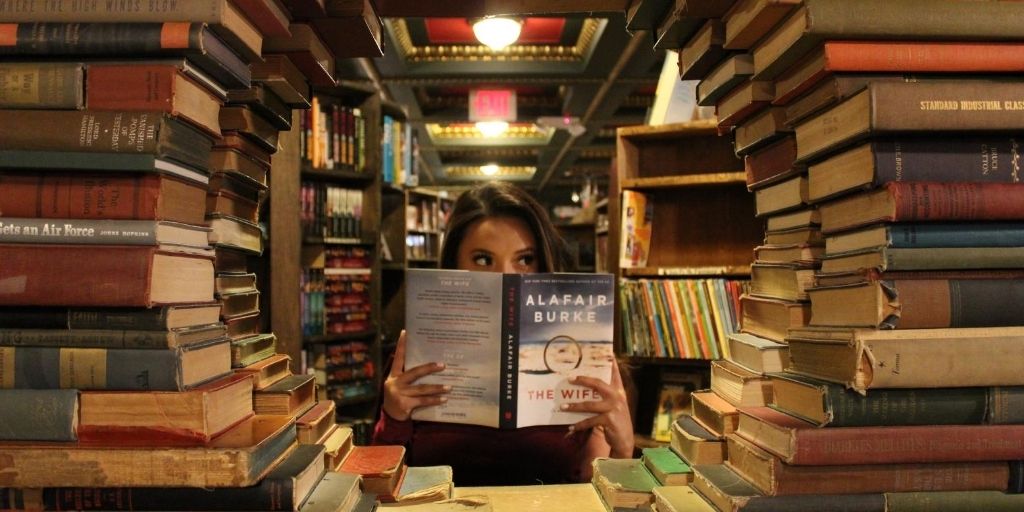 In the beginning of your dropshipping journey, choose a niche that interests you the most. If you choose something that doesn't interest you but is only good for the business, it will only discourage you to give it up.
If you choose it from a fashion/clothing/jewelry industry, opt for a niche with higher profit rates. Selling an item of $10 would take the same of your effort as selling an item of $1800.
Even when your supplier will be the one handling shipping charges and costs, it can still act as a customer repellant, so choose something that is cheaper to ship but of the most value to your customer.
When choosing what products to deal in, make sure that your customers are interested the same as you are and try to pick something that your customers can not find locally.
Among the many, one thing you should note from these top dropshipping strategies is to work according to your customer. The only aim of any business should be to fulfill what your customer wants in a profitable way.
3. Open Your Heart To Marketing!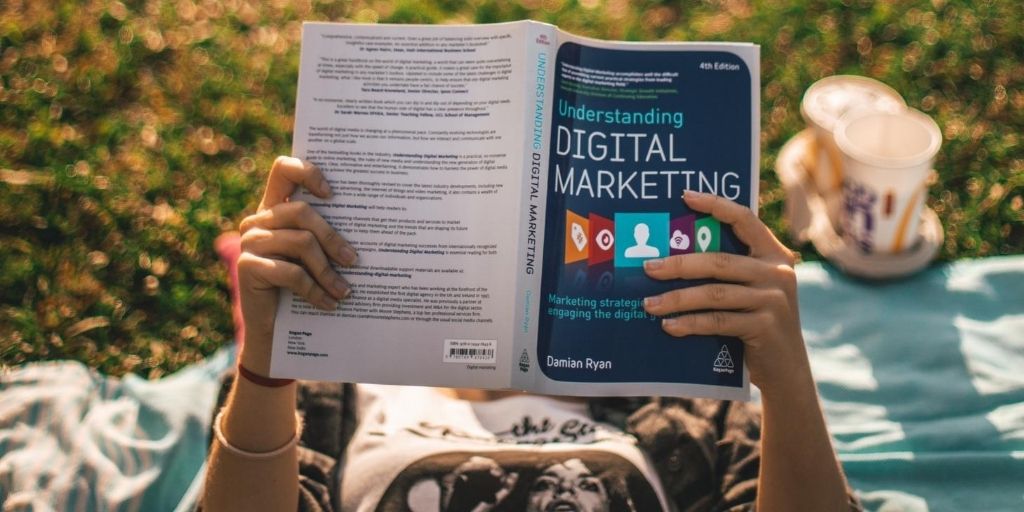 Marketing is the door to getting a flood of customers to your store. In many top dropshipping strategies, it is the most common and effective way to drive traffic to your site and thus turn that traffic into potential customers.
The online market is open to so many platforms today that it takes just a few efforts to spread the word. Hence to grow your business online, marketing should be among the top dropshipping strategies for your business.
You need to understand one thing at the beginning of your dropshipping marketing journey.
Putting a foundation on your website, conspiring a logo, and generating the graphics can be a lot of fun. Moreover, as you know marketing can be a great tool in generating a fortune, it is better to learn a few aspects of it in order to rise up the traffic.
You can start by creating ads and optimizing your blogs without hiring a marketer in the first place. Google provides amazing online tools to learn marketing skills through Online Certificate Courses and even lessons given on YouTube.
In addition of using top dropshipping strategies to grow your business you may also start:
Writing your own blogs helps you put a clear picture of why you are in the market and what benefit can people get from you.
Optimizing for a good SEO. It can help you appear at a better place in the search results, thus catching more eyes of the audience and increasing your goodwill.
Google Ads is again a great tool suggested by top dropshipping strategies experts if you are planning to mark your way up in the search results.
Google Analytics is another magical tool that can help you keep track of all the activities done over your website by the users using this single tool provided free by Google. It gets you a complete report of the traffic, clicks, and visits to your website.
Another marketing tool in this list of top dropshipping strategies that you shall use is Facebook marketing. For using itYour first step would be to create your business page to attract and engage your customers.
In order to increase the eCommerce conversion rate and grow your business online, we recommend you read the Top 10 eCommerce retention strategies for eCommerce to grow online along with the top dropshipping strategies mentioned here.
4. Looks Are Important – And So Is Execution!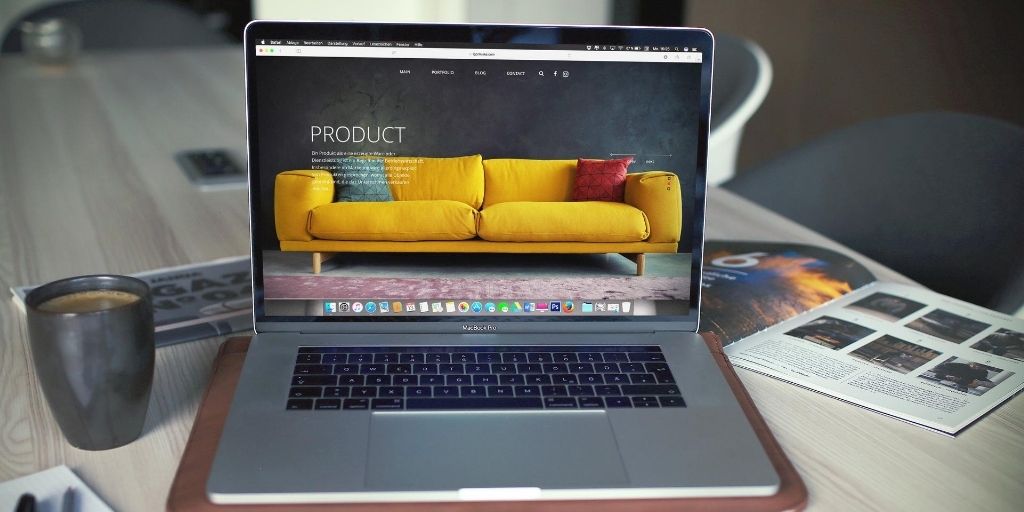 Another key point in this list of top dropshipping strategies for you is your website. The first impression is the last impression, we are all familiar with this phrase and it applies the same to businesses too. Your website is the face of your business and with all the derivations through ads, pop-ups, and links your customer will finally land on your website.
You can build your own dropshipping website using these 7 Best eCommerce Website Builders to start with and further can redesign accordingly through a professional when your eCommerce conversion rate starts to grow.
Things you should keep in mind while designing your website according to top dropshipping strategies are-
Make sure that it is easy to understand and properly aligned (websites follow a format letting the customer get back to the home page, search box, providing filters, sorting, and cart options).
Your website needs to be customer-friendly for every device. This means that the images and content on your website should be able to adjust according to the screen size. A website only configured to be opened on computer screens will ask a mobile user to zoom out and adjust accordingly. This can make your customer annoyed and show your website as clumsy.
You are required to check what your Landing page looks like. If it includes all the required links to get an easy reach to what the customers are looking for. 
It is important that your site is not taking too much time loading the results as it can get frustrating for the customers and can even encourage them to leave.
To avoid such puddles in your customers' search journey, make sure you have not added too many or too heavy images to your website that are making it work slower.
To get a better idea of what could be the layout and see what other websites are doing best. you can visit the Shopify app store to identify apps that allow you to prepare the structure of your store after various other successful brands.
As mentioned above, your website is the face of your brand and to make the most out of the top dropshipping strategies you must create an appealing website for your customer.
5. Update and Improvise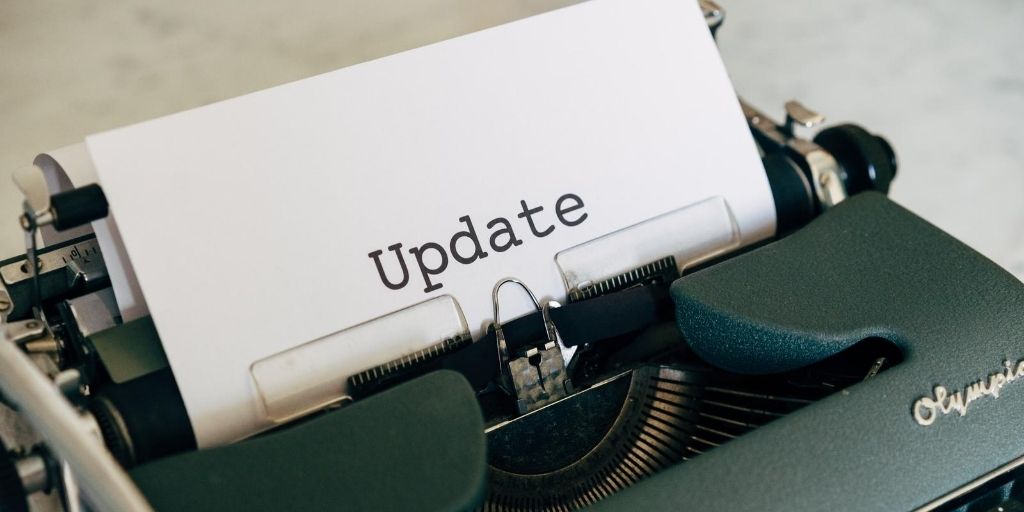 With ever-changing trends and technology, you will be required to match the standards. With top dropshipping strategies and research being the first step, it will always be constant for your business journey.
According to a study done by Cloudways – almost 90 percent of drop shippers fail during their first month after getting frustrated that their business is not making enough money!
This is because, with the same old product and services, customers soon lose interest and go on a hunt for something new.
A new trend might pop up in your niche that you need to update in your business right away to gain more sales. There might be a few things that need to be discarded even if you just included them or even if you like them for the sake of the likes and dislikes of your customers.
Updating yourself and your business with these changes is among the top dropshipping strategies for your business to grow and the only way to survive for a longer period.
6. Order Product Samples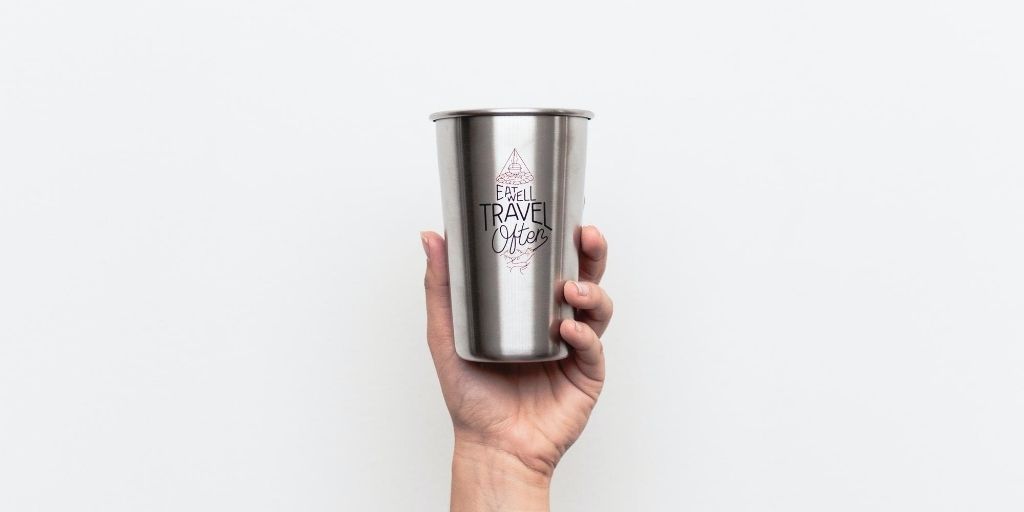 Among the top dropshipping strategies, product samples are very crucial to examine. Before you put anything in front of your customers to buy, be sure that you test it beforehand. Checking if the product is delivering the promised service or not is an important thing to note – put yourself in the shoes of the customers.
Apart from just re-checking, you can also use such products in your review videos (if you make any – you should) or can click better photos to display on your site.
7. Exclusive customer service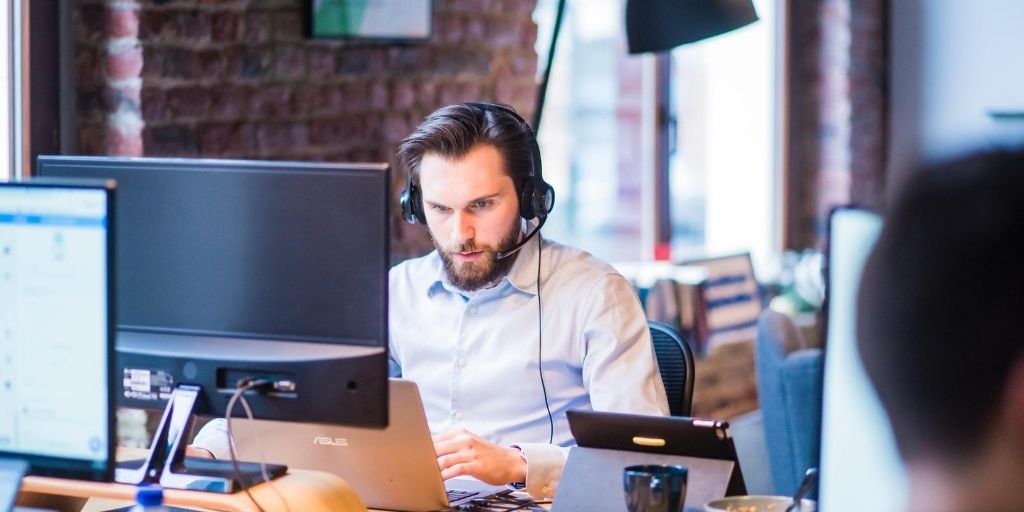 For a dropshipping business owner, the work is not over just after shipping – the real work starts after that! You can only build trust and the name of your business when you are available for your customers even after they receive the product/s.
After-sales services are the most required part of any trusted business and can help keep the old customers intact. Even if you fail to deliver the 'up to the mark' product, exceptional after-sales service can still make you stand out and an option to choose next time for a customer. Easy returns, timely responses, refunds, or exchange policies are the 'must haves' for your business. 
No customer would like to purchase from you even if you are selling the best product in the market if your after-sale conditions are not ensuring or convincing.
Another key factor to take away from these top dropshipping strategies is that your customers need to be stress-free and assured before they invest any penny in you. 
8. Take Feedback – Gain Improvements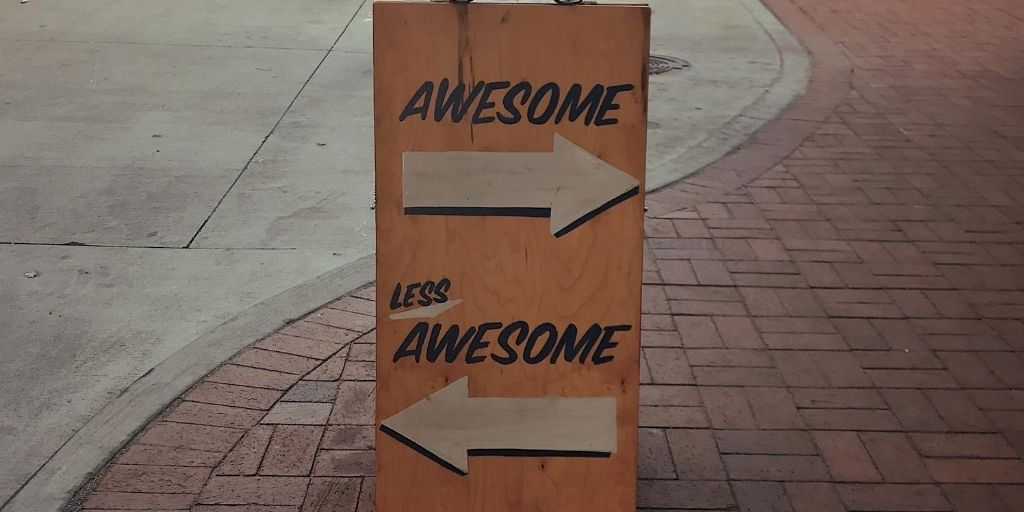 Before you start providing any dropshipping services, be sure to be open to all kinds of opinions, reviews, and feedback. This will not only help you work on the things that you are doing wrong but it will also build trust within your customers.
People like when they are listened to and when their opinions are valued. And as you have learned from the following top dropshipping strategies for your business to grow online – you have to do what your customer likes. 
Create your feedback-taking mediums on different platforms and encourage your customers to visit those links everytime they make a purchase. 
Thinking how can that benefit you?
Well, getting customers on different platforms is another king of marketing strategies. When people start rating you on Google, Facebook, Instagram, and your website – the other customers can get the idea of how many people are engaged with you, and the people who give the feedback come in touch with the platforms where you are associated with…again building trust and reputation.
Think of a website with zero reviews and a website with 50-50 good and bad reviews, which will instill more trust in you? Definitely the more interactive one. Do not worry about the bad reviews – keep up your 100% as it never goes in vain.
9. Avoid The Under-Pricing Of Products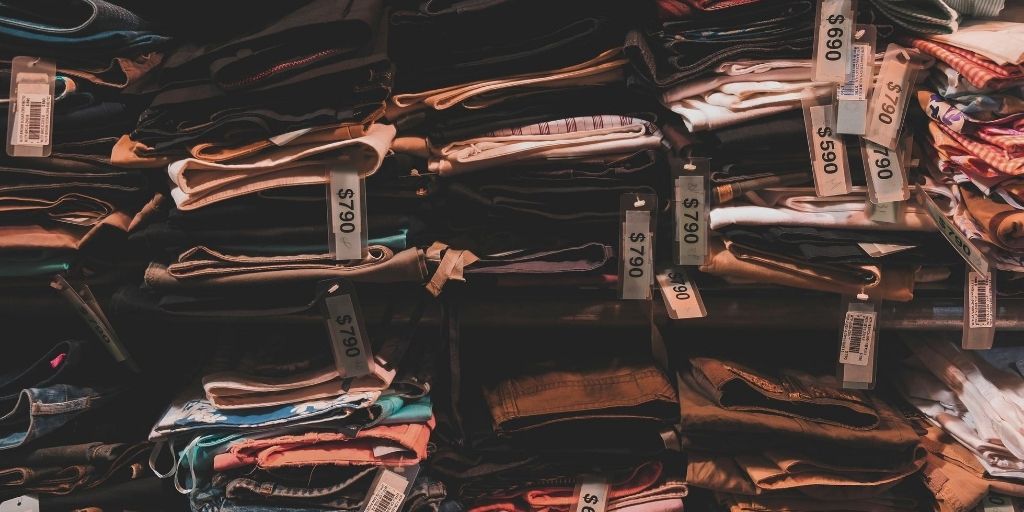 The title says the story itself. This is among the top Dropshipping strategies that you could use for any niche. Dropshipping of products from Oberlo provides you to manage a comparatively lower product cost.
The respective cost of goods is usually a bit related somewhat close to the wholesale price, which directly allows you to offer the products for selling at the minimum of market value and make a revenue.
The key aim of any top dropshipping strategy is to be profitable. If you are about to sell a $5 dollar product, then you must be charging about $19.99 for the same. It is essential for you to consider the cost of goods, expenses on marketing, various business expenses, and finally hiring a team.
Another great way to determine the selling price of your product is to charge a price 3 times its cost. This strategy helps you provide a reasonable price to the market, profit, and money enough to cover the uncounted efforts and expenses into the product.
If all other relevant brands are undermining their prices, it does not mean that you undercut yours. For a long shot, your prices should be fair and among the market value, you should manage a profitable and effective price point.
With such Top dropshipping Strategies, you can shoot up your order value while maintaining a reasonable price range for your customer. This way you can derive a high rate of profit from each and every order. Create the strategies which will allow you to generate maximum profit with great service to the customers
10. Your A-Game starts with the right EFFORTS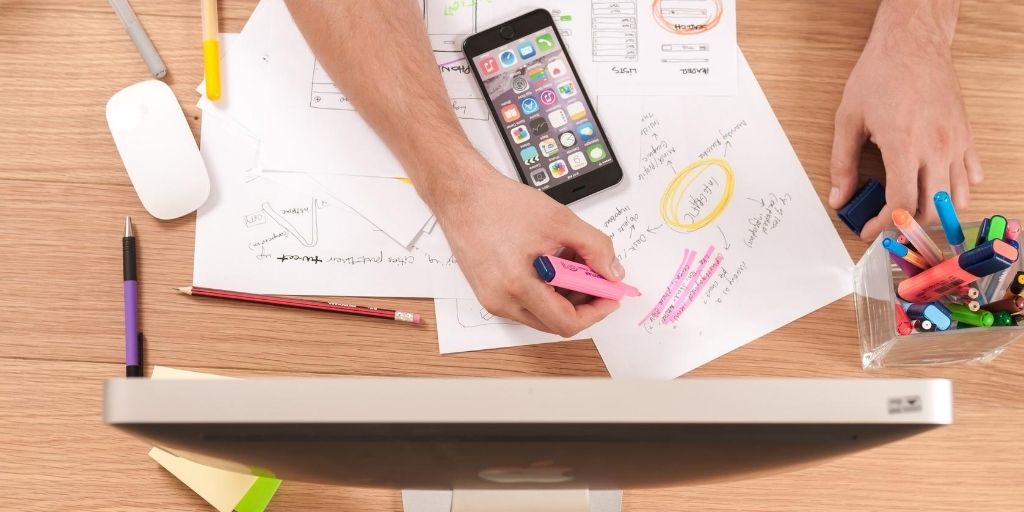 Having yourself backed up with all these top dropshipping strategies spares no efforts. In fact, the efforts need to be doubled up. Along with the classical retail model, the expanded product sales directly mean that you had more pressure on the fulfillment terms.
More orders need to be fulfilled, more products need to be packed up in an efficient way, and still need to be shipped timely. It directly means that you will have to recruit more people and expand your attainment teams' operations and invest more in better and more productive technologies. 
When you get your hands in dropshipping, most of the things you'll realize are taken care of by your dropship supplier, namely making or maintaining stock.
But the things that are left for you to keep in shape are marketing and merchandising of the products that you select to compute with the channel of drop shipping. But still, it does not carry the cost as much as employing the people to shaft the heightened fulfillment workload. Hence concluding you to follow the top dropshipping strategies used.
What conclusion can be drawn!?
Dropshipping is a growing business to hook on and can be proved as a great business option for people who want to start their own business with a minimal cost. Just like every other business, these top dropshipping strategies cannot promise you success overnight but can build you a fortune if done consistently and willfully.
You can't master these top dropshipping strategies overnight and even if you do, you can't expect them to show their magic right away.
The strategies given above are most likely to provide you with a strong base to compete for head to head with many other successful start-ups.
And with the right efforts and tools, you can become the master of it in no time. We hope that the top dropshipping strategies will help you grow your business online successfully. To learn more about eCommerce, product photography rules, dropshipping, and online business growth sign-up for our Pixelphant newsletter for free.
Beautiful product images across your website.
Background Removal, Clipping Path, Color Correction, Cropping & Resize, Retouching, adding Shadows, and more.

Try PixelPhant for free
No Card Details Required