How to Start Your Online Reselling Business and Keep Growing
Updated on November 30, 2022 in
Ecommerce
by
Alifiya Mustafa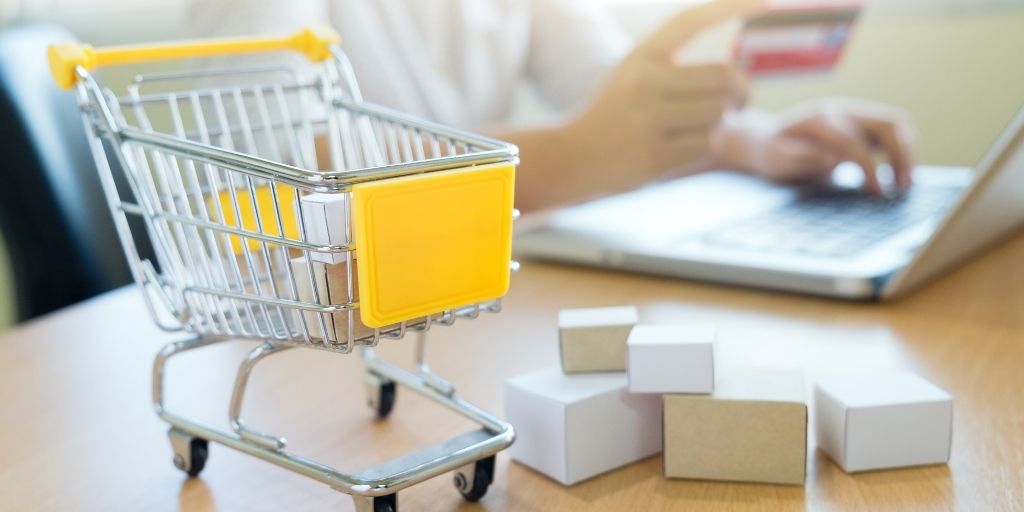 You can start your own online business from the comfort of your home and without putting in any heavy investment. Wanna know how? Well, online shopping has changed considerably in the last decade, and eCommerce stores account for billions of dollars in sales every month worldwide.
In fact, since the pandemic, people are relying on online shopping platforms more than ever and a lot of people are using this time to build their own online empires. With this, the online reselling business is no different.
ThredUP, an online resale marketplace, estimates the total resale market in 2018 at $24 billion, predicting that it'll reach $64 billion by 2028.
You can start your very own reselling business and have the chance to become your own boss – trust me, there's nothing better than that! So, if you're ready to be one then I am going to explain to you the basics of the online reselling business, why you should start one, and how you can generate remarkable profits out of it – Stay engaged!
What is Reselling Business?
An online reselling business follows an age-old business model – 'Buy Cheap, Sell Dear'. This business model ensures the profit on each sale. In fact, It's even better when you do it online.
You are not required to buy the products from one country and travel to another to make this model work. All you need is a platform – an app or a website – from where you can buy things from the manufacturers and sell them to the final consumers.
The whole thing can be taken care of without worrying about producing your own products, managing large inventory, or high shipping costs. With an online reselling business, there's comfort and money at the same place. Due to various tools and services, it is also among the most profitable work-from-home business ideas that you can try.
By now, you might be getting reselling confused with dropshipping. However, they both are very different. Let's see how.
Reselling V/S Dropshipping
| | |
| --- | --- |
| Reselling | Dropshipping |
| Needs Stocking: You are required to purchase a certain amount of stock that you can resell to your end buyers. | No Stocking: When you get the order from your consumers, you simply transfer it to the manufacturer. In return, they ship the product to your customers' address with your label. |
| Higher Profits: As reselling asks you to buy the products in stock, they cost you a lot cheaper in bulk. Hence, you may sell these goods at a competitive price with still earning higher profits. | Lower profits: A dropshipper places the orders in single units. Hence, the price doesn't change from the supplier's end. Therefore, Reselling can earn higher profits than dropshipping. |
| Shipping and packaging: To ship your products, you're required to do it yourself as you'd be selling from the stock you've purchased. | Shipping and packaging: There's no need to pack or ship the products as the supplier does it for you. |
How carrying Inventory and Shipping is eliminated from the reselling business?
Traditionally, reselling business was required to carry, if not large, but some amount of inventory. Also, the reseller was liable to ship the products to its end consumers.
However, it is even easier to start an online reselling business now. Reseller apps and software like Oberlo allow you to set your profit margin freely. All you need to do is take care of when an order comes in. Your supplier will deliver the product directly from its inventory.
What are the advantages of Running an Online Reselling Business?
Starting an online reselling business is very easy and highly profitable. To understand it further, here are some great benefits to it:
1. Doesn't require a large sum of money to begin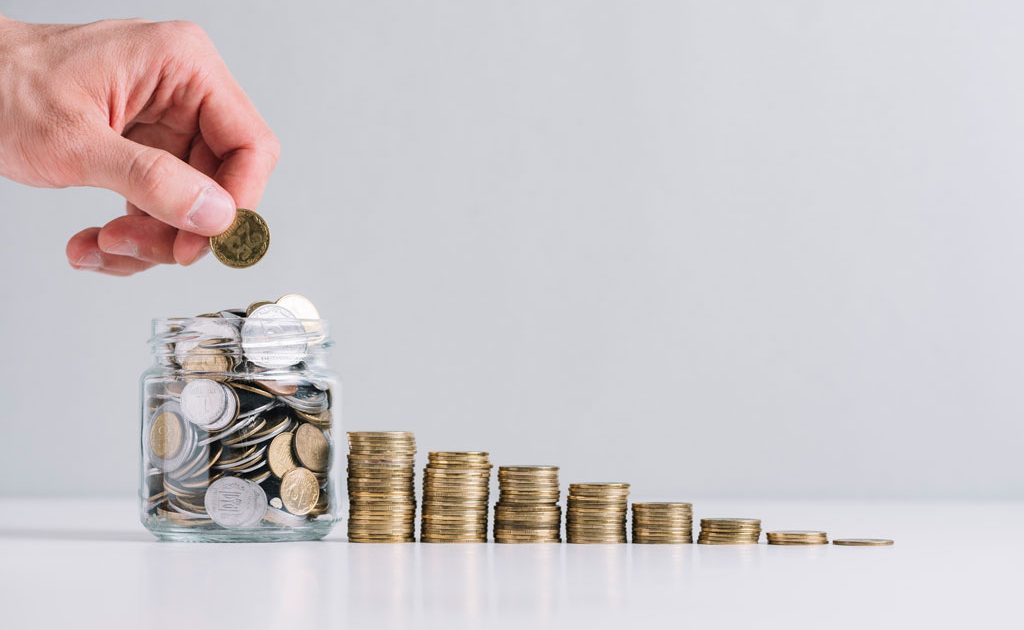 Starting an online reselling business is cheap. As you only work as a bridge between the supplier and the buyer, the cost of making a product, managing the inventory, and paying for all the tools, people, and instruments is eliminated.
All such costs are taken care of by the supplier. The work you are required to perform is finding the supplier of your products, finding the right consumers, and using a reseller platform to enjoy the profit margin.
2. Initiates quick starting of the business
Online reselling business can be started as soon as you have the idea. Hence, you save a lot of time that generally gets lost in building the infrastructure, stocking the products, and all the other things when starting a new business.
You become the seller as soon as you start your online reselling business. However, be sure that you have found potential products and their suppliers to start your business.
3. No need to carry any inventory
As explained above, resellers were required to carry some stock that can further be sold to the customers. Though, recently, the help of integration with eCommerce platforms like Oberlo helps you to pack and ship the products to your customers without having you manage that part.
Therefore, you are free to operate your online reselling business without carrying the inventory or worrying about shipping the products on time by yourself.
4. Highly flexible and versatile
You do not need to stick with one kind of product or niche. This online business allows you to be immensely flexible in terms of selling your products.
You can sell different kinds of products and choose the ones that are bestselling to continue with. Being a reseller, you can sell as many types of products as you wish.
Here are a few ideas for what you can sell in your online reselling business:
Clothes
Shoes
Pet food
Makeup and cosmetics
Fitness products
Electronic accessories
Stationery items
5. Easy Growth and Expansion
In an online reselling business, it's easy to deal with a number of products and services. With time and experience, you can find out what's working best for you. You can master one or two particular niches and grow your business even further.
Expanding here won't ask for putting any extra money into another branch, but only coming up with the idea. A consistent commitment to your business will help you build loyal customers. You can make these customers part of your referral program or influencing campaigns.
6. Higher Profit Returns
You can set the profit margin on the products you sell through your online reselling business. Make sure that you are pricing your prices at a competitive level and which are reasonable against what you're selling.
Overpricing or underpricing, shouldn't be encouraged when running an online reselling business. Therefore, doing some research about your target audience and close competitors can help you earn better profits in the long run.
5 Tips to Grow your Online Reselling Shop
1. Put Efforts into Marketing
The only effort and time you should invest in your online reselling business are on marketing. Marketing is the only possible way to increase traffic for your business.
Use social media platforms like Facebook, Instagram, and Pinterest to display your products to billions of people at once. Social media allows you to reach a wider audience. With the exposure to such a large audience, it is easier for your online business to find its potential buyers.
Apart from social media, you may also invest in Google Ads, FB Ads, and Insta Ads for better reach to your audience, these paid marketing options are highly effective in gaining better visibility.
2. Create Engaging Content
The first thing you need to grow sales of your online reselling business is your customers' engagement. They are the only way from which you can earn revenue. Hence, if you succeed in creating the content that is keeping them engaged – then consider half of the battle already won.
The content doesn't only mean the blogs but all kinds of content that talk about your business. Be it in the form of blogs, videos, ads, or just your website layout. Every part of your business content should be attractive and captivating.
Work on your product photos and product image editing. These images will tempt your buyers into exploring your products further, be it on your site, or over social media.
3. Plan Product Pricing
As discussed, neither the underpricing nor the overpricing is beneficial for your online reselling business. Here are a few things you may consider before setting a profit margin:
How much are your competitors are charging
Can your potential audience afford your products
Is the product worth that much in general
These points will help you understand how you should price your products.
4. Understand your Target audience
Customers are your medium to generate revenue. If you can understand your buyer's preferences and their online behavior, you'd be able to do the business in a much successful way. Check for these things to better understand your buyers:
Age
Gender
Educational background
Work background
Where do they spend their most time online?
What pages of your website do they visit the most?
How frequently do they do online shopping?
After evaluating these points, you'll be able to understand what kind of products will they be interested in and at what prices. You'd also be able to figure out where to show them your ads or which online platform would be best to run your marketing campaigns.
5. Pick the Correct Supplier
What you're selling to your consumers is dependent on your suppliers. To make sure that your customers are happy with your products, it is essential that your suppliers are authentic and provide good quality products on time.
Do not deal with one single supplier and keep many backups. In case if any of your suppliers turn out to be not as effective, then you may at least have other options to rely on.
Conclusion
Starting your online reselling business is easy and profitable. It eliminates the stress of investing huge amounts and managing inventory. With the help of a lot of apps and eCommerce platforms, it has become even easier to build your business and keep growing.
The online reselling business holds a lot of potential so as an individual and easily expands its operations. However, there are a few things one can keep in mind to beat the online competition that is mentioned above in this article.
These tips are very useful if you really want to build your business as a reseller. With consistency and determination, success in the online selling business is highly achievable.
If you wish to learn more about eCommerce, product photography, Product photo editing, and how to grow online, subscribe to the PixelPhant email newsletter below.
Beautiful product images across your website.
Background Removal, Clipping Path, Color Correction, Cropping & Resize, Retouching, adding Shadows, and more.

Try PixelPhant for free
No Card Details Required