Smartphone Photography Tips to Get the Best Product Photos
August 24, 2019 in Product Photography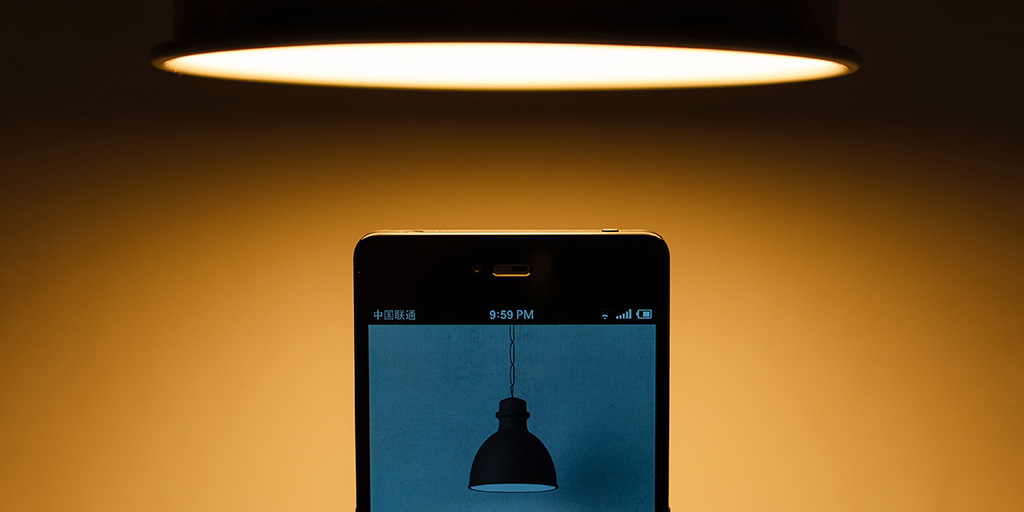 Myth! If you don't hold a high-end resolution camera, then you are at your ultimate wrong luck.  This is not the truth as you still have the option of smartphone photography! In this blog, We are discussing some of the best Smartphone Photography Tips to get started with your product photography career.
It is important that, before you start spending money on expensive lenses for product photography career, you can have thought over using the camera quality of your smartphone phone.
For now, spending on a professional photographer is more of a luxury than a necessity.
The need for good quality e-commerce product photography, can't be ignored. Customers shopping online, completely rely on the images. Therefore to enhance the conversion and maintain continuous website traffic, creating perfect product photos is a major requirement.
Which are the Best Smartphones for Product Photography?
Let us start by helping you find the best smartphone for your product photography career.
Google Pixel 3/Pixel 3 XL
Apple iPhone XS Max
Samsung Galaxy S9/S9+
Samsung Galaxy Note 9
OnePlus 6T
Huawei P20 Pro
Nokia 8 Sirocco
LG G6
For a start-up e-commerce business, you can do product photography with the help of the DIY route using your smartphone.
Therefore, in order to get the best smartphone photography, you can follow these best smartphone photography tips to get better results.
Best Smartphone Photography Tips
1. Position Your Products Right
One of the very first smartphone photography tips that we would suggest you is to position your product right. Visitors visiting websites expect the product image-focused and high-resolution, which makes them clear about what you are selling. Therefore before start snapping, you have to be sure about your products that they are clean and you prepare the correct setup.
The basic rules which have to be followed are:
a) Pay attention to your backgrounds
For the majority of the product shots, a white background is expected as the standard one. This helps the removal of any distractions or spotlights from the product. In photography, it is a fact that the background will work best for your product and target customers as well.
b) Get your lighting done
Natural light is completely natural. For indoor shots, set the background to the white "studio" window to the left or right. Also with some reflector of white on the contrary side. The light should be even without the shadows.
c) Shoot multiple angles and details
Before making any commitment, customers wish to see a good lot of product pictures. Any increase in the price will let the customers their eagerness to knowing more. In order to sell more, you should be sure that you provide multiple best quality images for the specific expensive products. Make sure that you should shoot from all angles, and zoom into specifications.
2. Choose Your Camera Type
Just before smartphone photography tips, we have shared some of our all time favorite smartphones for product photography. Still, every phone is not the same in terms of a camera. The fact is that different phones the camera having large distance coverage and big miles. Moving forward with it, there are many android phones which are also catching up with the various features of the iPhone (This is one of the important smartphone photography tips you need to carefully follow).
Therefore, the following can be great choices in the phone camera:
New models of after iPhone 8
Google Pixel 2
Samsung Galaxy S8 or S9
Samsung Galaxy Note 8
3. Basics to be Done
Once the phone is in hand with the appropriate camera, it is now you can go on thinking to use it in a better way. It doesn't matter how good your phone is, rather you should know in what way you can use it to fetch the best out of it.
a) Setting the highest quality resolution
The best way to start the work is to set the highest quality resolution and largest file size in your smartphone specifications. Spacing won't really matter here. This could be altered at the time of future edits. Also, keep the distance between less for clarity. With the advancement in camera's you can even choose the file format for your product photography. And one of additional smartphone photography tips would be to save your images in RAW format. It would save all information about your image and help you in editing.
b) Disremember to click a selfie
In place of your selfie camera, you should use the rear face camera. Always the selfie camera is having a higher resolution than your front-facing camera. If you will try to click the pictures with the selfie cam, then it will almost always give you a weird angle and it's not worth it at all.
c) Clear your lens
It is easy for anyone to carry the lenses handy. Therefore one of the most important smartphone photography tips would be to clean up your lens. Before beginning the shoot session, try cleaning clean your lenses particularly. Particles such as dust, dirt, and smudges will be very clear on the lenses.
d) Put off the flashlight
The flash is considered not to be a good choice while clicking the pictures from a phone. Thus, lighting should be done right and let your flash be of no use. Hence, while you are doing your product photography, ensure to turn off your flash first. This is among the all time check smartphone photography tips that you may also remember when you upgrade to an DSLR.
e) Regular your camera
Investing in a small tripod is a good competitive choice. This purchase can make an immense difference in your photos. Elimination of camera shake will be a yes and will help you out in keeping the camera between the shots.
4. Catch Your Photos to the Next Stage
Photography from the phone is not only limited to the phone's camera quality and default settings. There are yet many more things to go above and beyond to produce the best images.
a) Turn on and around with your settings
Move further in the camera setting, and acknowledge the power to change. The best smartphone photography tips would always encourage you to experiment. Try one set at a time and notice what are the differences in the photos.
b) Use any photo editing app
There is also an option to download and use the third party app for your photos. You can easily download it from the app store or play store. Over your camera software, it offers high functionality for the processing of your photos. Install some of the best photography apps and see the miracles you can do with it.
c) Do the editing elsewhere
Never use your phone to crop or edit images. You will be concluding better results if you edit using Photoshop, GIMP, or Darktable to edit your images. Instead of spending time editing your photos on your own you can easily pick the shots and drop them off with the PixelPhant.
d) Avoid overdoing task
Be careful about the term overediting. It is true that less is more, thus do the required editing in order to get natural-looking pictures. It is fine to crop or remove the background, but it is very flexible to go far in the editing process. This will end up like you used a snapshot filter.
e) Work on bringing the add-on lens for your phone
With the help of additional lenses, you can add a great variety of functionality to your pictures. For the regular product photos, you should be very careful in getting wide-angle or close-up lenses.
5. Go on with Clicking the Pictures
Product images with great quality are proved to be a very important element to increase online sales. Therefore for good quality images, it is not essential for you to have a professional camera.
If you are in a mindset to get better images for your online store, it's very easy to have it rather than it had been earlier. Thus the process follows with grabbing your smartphone, set up the 'studio', and initiate the clicks with the phone itself.
In case if they do not seem to be perfect in your cell phone, then you can take multiple photos. Just easily capture the shots with these easy smartphone photography tips and outsource your image editing services with us.
Bonus Read
So here we can surely end our smartphone photography tips for product photography. In addition, we also motivate you take free image editing trial from PixelPhant. PixelPhant is a product image editing service, helping ecommerce's and photographer's to get their images edited with a turnaround time of 24 hours. In addition, you get your images edited by professionals with cost a less than a dollar for an image. If this smartphone photography tips sounds helpful, you would love the experience of getting your images edited by PixelPhant.
Try PixelPhant for free
---
Use PixelPhant to get more conversions for your online store with better product images.
Background Removal | Clipping Path | Color Correction | Cropping & Resize | Retouching | Shadow