When the whole world has shut down, selling products on Amazon during coronavirus can be tricky. With all the restrictions on inventory, transport, and delivery every Amazon retailer is worried about the future.
But you shouldn't!
Here's a little insight for you. Recently Amazon reported a 35.5% increase in its worldwide sales. Local stores are closed for now, and people are relying on eCommerce more than they ever did.
This surely means you can keep selling products on Amazon, and if you do it right you can actually boost up your business. The way people are now active on Amazon, clearly indicates they will keep the wheel rolling even after crises are over.
In order to keep your graph of sale up, here are 7 steps suggested by leaders to keep selling products on Amazon during coronavirus.
7 Tips to keep selling products on amazon during coronavirus
1. Keep an eye on your Inbox
If you are already selling products on Amazon, you are for sure a part of the biggest eCommerce chain. To make sure you are getting the most out of the efforts you are putting in, it's very important to know –what Amazon has for you?
You may see them as restrictions, but the guidelines issued by Amazon can also be helpful if you want to keep selling products on Amazon during coronavirus.
Recently Amazon suspended the shipping of "non-essential" products. This means products such as baby products, grocery, health & households, etc have higher chances of sales through Amazon.
It was also announced that it would be waving the April 15 long-term storage fees for inventory stored in the U.S. and Europe.
All retailers around the globe are struggling and Amazon surely has a concern regarding the situation. Such notices can really fall-in in as a relief and you can be more resourceful if you keep an eye on emails.
Also Read – Sell Trending Products on Amazon
2. Choose the right business models
Nothing can be more heartbreaking than not seeing the graph of sales fall down day by day. Moreover, the chances of people spending more on non-essential items have fallen.
To keep selling products on Amazon during coronavirus you will need to take some strong actions NOW.
You can start by switching your business model. If you have been importing from China, this may even be more essential for you due to the conflicts in trade within the countries.
Stepping out from the middle ground of the war should be the first step to start with. Secondly, you may start another profitable business model according to your niche. Some of the popular business models are:
Hand Made: You can try the handmade business model. As the name suggests you can list the handmade products on Amazon so that people looking for one could prioritize your product. Some of the common hand made products that people search for on Amazon are hand-stitched clothes, handcrafted artifacts, and jewelry.
Publishing: Kindle, as known, is another major part of Amazon that is used for reading books. However, if you have the zeal to write and create content, you can monetize through Amazon. Unlike Dropshipping and Amazon merch business models it does not cost you a penny. You'll just have to create a piece of work and upload it.
Online arbitrage: Arbitrage means buying a product at a lower price and selling it at a much higher. But as retail buying-selling is not possible, you can buy the product from eBay or Walmart and further list it on Amazon.
Also Read – Top 5 Proven Ideas to start eCommerce Business
3.Step-up and Vary your inventory
You may already be aware of the areas that have been sealed to stop any wide-spread virus.
In order to keep selling products on Amazon conveniently, you may keep more than one inventory by your side. The storage houses as you may be aware are the drop and pick-up store of Amazon.
The closest inventory to your customer would be more likely to deliver your product. The more inventory you'll have the more places you will be able to reach.
In addition, you must also keep in mind where your potential customers are, what are conditions going on there, and which would be the most promising inventory to keep selling products on Amazon during coronavirus.
4. Work on Your Advertising and Your content
Advertising is and will always be the most powerful weapon to boost up your sales. But while you are pushing your boundaries on the ad spent, you can do more harm to your budget than any good.
When you first made your Amazon ad spend budget, the COVID alert might not have been in your consideration. Firstly you may alter your target location according to your inventory work.
Making sure you are not running out of the products and products are actually reaching out to your customer should be your main focus.
Secondly, rather than focusing your money on running ads just on amazon, you can use different funnels and traffic from another medium such as Facebook, medium, or Instagram.
You may also switch off your ad spend and focus more on content. More and more people are active right now on the internet. Hence, before purchasing any product from you, people are now reading more and learning more about the product.
5. Fulfillment service
As we were discussing, it is your priority to make sure your products are reaching your customer. As per recent news, Amazon is shipping at a very slow pace and the sale of many sellers is affecting due to this.
To make sure you are out of this irregular delivery you can either switch your FBM service or hire a third-party delivery service. This may take your time and you will surely have a top look into multiple things.
But in order to keep selling your product on Amazon, you will have to make sure your customers are receiving your product on time. Especially if you are dealing with products that a customer would buy again and again, this is the most essential investment you should make.
6. Pay more attention to Building your Brand
As most of us are on the way to leverage this time and keep selling products on Amazon, it's also important to work on growing eCommerce trends. People and Search engines are pushing more branded content.
You may start focusing on your brand. If you have been working on Amazon, it's time to expand. Grow your potential audience on Facebook, Instagram, your website, etc.
Selling products on Amazon would be easier for you if customers are aware of your brand and they trust you.
Also Read – Ecommerce Business During The Coronavirus
7. Move to More Marketplaces
Being the biggest eCommerce platform, selling products on Amazon can be very competitive. And in a situation like COVID relying on just a particular marketplace isn't wise enough.
You should make use of your alternatives such as eBay, Walmart, etc. The sale is surely more important than the place it is made from. As per the changing policies, it would very wise if you vary your platform and reach out to as many people through various platforms.
Top-selling Amazon Products during the coronavirus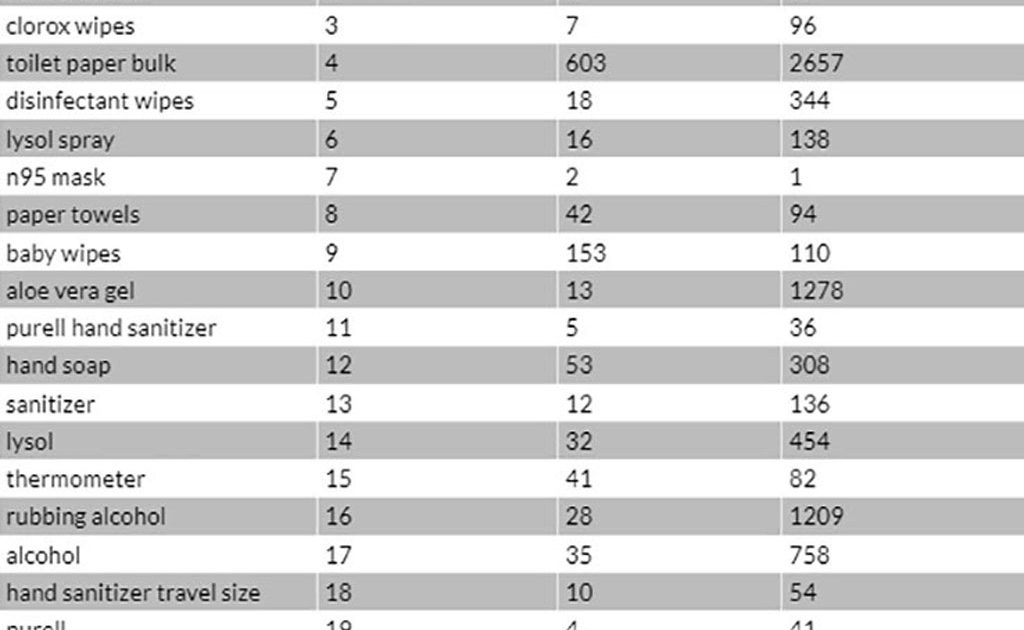 Conclusion
Selling products on Amazon during coronavirus is hard. Agreed! But it is also true that this time has given us time to stand out and grow. The following tips are to make sure you can get the most of the quarantine situation.
And as you go through all of them, you must also be ready for any further changes. Time is changing, the world is changing and so does your customer. You can either accept the change and grow accordingly or wait for your time and let success fly away. We highly recommended reading this blog Use Google Shopping To Sell Products Online
Try PixelPhant for free
Use PixelPhant to get more conversions for your online store with better product images.

Background Removal | Clipping Path | Color Correction | Cropping & Resize | Retouching | Shadows