10 Best Selling Print On Demand Products That Are In Demand
Updated on December 29, 2022 in
Ecommerce
by
Alifiya Mustafa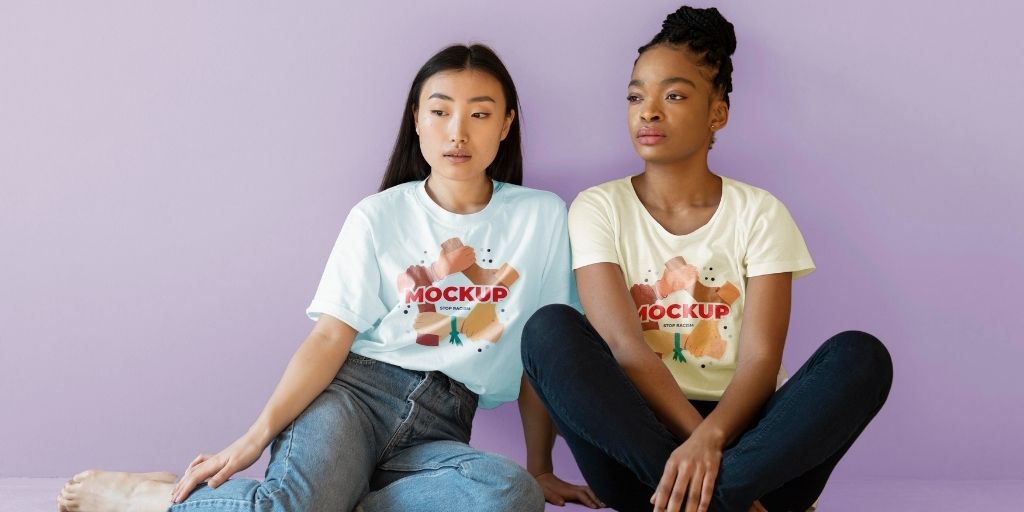 Print on demand products has become really popular. They are creative, unique, and allow you to reflect your own style.
The best thing about print on demand products is that they aren't expensive at all. People use them as gifts for birthdays, anniversaries, or even as an apology.
These articles are an amazing way to convey messages, be it an adorable 'I love you' or a huge head of the Ironman for the Marvel fans.
You can sell print on demand products to literally everyone, no matter their age, gender, interests, or income. Thus, mostly, you've covered the people from all demographics to be your customers!
So if you've ever thought of starting your own print on demand product business, you've got a lot of cool stuff where you can show your creativity.
10 Best Selling Print On Demand Products You Can Sell Easily
1. T-shirts
T-shirts are an easy and in-demand choice to pick as your print on demand products. Be it unisex, for kids, or for babies, t-shirts are always the best choice to show your creativity.
This clothing item is something that never goes out of style and comes in all sizes and shapes. There's no limit on which type of t-shirt you choose as your print on demand product, it looks good on all types.
Bonus Read: Online T-shirt Business Guide.
2. Mugs and water bottles
Mugs, jars, and bottles are trendy print on demand products. Customers use them to print quotes, wishes, and even self-portraits.
As mugs and bottles are common gift items, they're the first pick whenever someone wants to give someone something useful, memorable, as well as with a message.
Get creative with your jars and mugs. You can also choose to engrave these kinds of stuff or make it into something people can connect with.
For example, a regular mug can be printed with something that reminds people of late-night hot chocolate in childhood or a summer camp mug used for basically drinking and eating everything!
Adding such personal touches can help you sell well and generate loyal customers.
3. Yoga pants
No matter what fashion comes and goes, yoga pants will remain yoga pants.
This print on demand product looks super trendy and attractive. These comfortable pairs of pants can be printed all over with small prints.
Small prints of alphabets, hearts, stars, etc. look adorable on women. You can also print any motivational quotes that can remind the wearer not to give up and keep up with their yoga.
4. Overall printed hoodies
Hoodies are another trendy clothing choice for print on demand products. Print at the front and back of the hoodies is common, but if you want to challenge yourself then you'd love to experiment with some all-over print hoodies.
It all depends on your creativity and sense of fashion. However, if you succeed to create some captivating pieces, then you may charge a higher price than the normal print hoodies.
As this print on demand product can stand out easily, you can really get some attention for being unique and bringing out-of-the-box designs.
5. Pillows and pillow covers
Pillows and pillow covers can be printed in innumerable designs. From elegant patterns to gift messages, to cartoons for kids' rooms, this print on demand product is very versatile.
Sell more with professionally edited product images.
6. Tote bags
These easy-to-carry, fashionable, and breezy bags have become women's favorite. They are cute and go well with all kinds of outfits.
Primarily carried by us women, printed with anything cute and elegant would do the job. A single small print of fruit or any animated character in the center looks fresh and innovative.
Tote bags are rarely carried plain as one solid color tote bag doesn't make much of a statement and ends up looking grandma-kind.
Simple prints on tote bags instantly improve their look and make them more sellable.
7. Posters
Cafes, living area decors, rooms, and offices, print on demand posters look great everywhere.
A single motivational quote or a large character, people prefer these simple paper sheets to enhance the look of their walls.
You can create unique and eye-catching posters, frame them, and let them generate dollars for you.
8. Mobile cases
Mobile back covers are another most common print on demand product. I need it, you need it, and your customers definitely need it.
You can choose to design mobile covers for different customer personalities. They could be solid and professional, feminine and elegant, sweet and girly, cartoonish for teenage boys, and more.
It has a lot of scopes to unleash your creativity and bring something off the list in the market.
9. Jewelry
Though jewelry may not be your best-selling product, it is one of the trendy print on demand products.
You can get things printed on earrings, bracelets, and rings. They also look great when carved too.
You'll find quite many jewelry items as you begin to carve and print on jewelry. There are several shapes on which you can show creativity like circles, hexagons, bars, squares, and 3D jewelry pieces.
10. Masks
Sadly but truly, masks have recently entered our lives. However, many have used this pandemic to their advantage and you can do the same.
Not many have been printing masks which makes it less of a competition and more of an opportunity for you to use this print on demand product.
Mask is a new element you can use to show creativity and give your customers a chance to use fun masks rather than getting annoyed with them!
BONUS READ!
Now that you know what print on demand products you can sell, you're all ready to build your own print on demand business.
But, wondering where to sell your products and build your brand?
I'd highly recommend you go through A Better Brand – 10 Best Print On Demand Companies to find out where to start.
Beautiful product images across your website.
Background Removal, Clipping Path, Color Correction, Cropping & Resize, Retouching, adding Shadows, and more.

Try PixelPhant for free
No Card Details Required