Sell your product online Using Best Online Selling Platform – eBay!
Updated on November 18, 2022 in
Ecommerce
by
Nishant Shrimali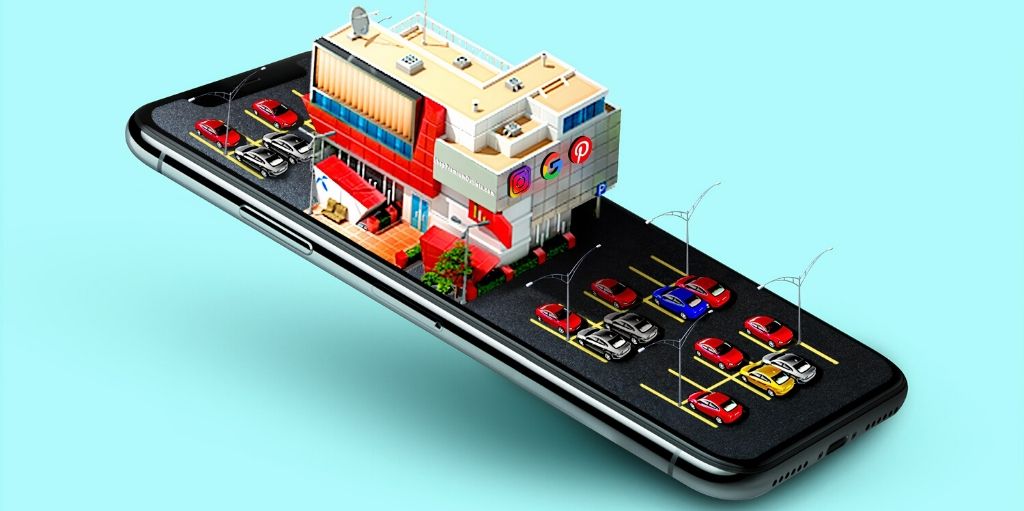 With the revolution of the Internet, there are various business opportunities available to Sell your product online Using the Best online Selling Platform. Not only for your website that holds the ability to sell your product online, but it's also for the online selling platform.
The best online selling platform, such as eBay, also provides the option for you to make a reach to the international market. There are ostensibly infinite online selling platform and various channels for your business to explore.
But in this particular resource, we will show you how to successfully sell your product online, using eBay as your online selling platform. The only reason to choose eBay is that it is the best online selling platform.
When talking about how to sell your product online, Using the Best online Selling Platform, you may be expecting a kind of quick results in your sale.
But to be honest to you, none of the success stories on eBay is made just with the passage of one night or overnight.
Success is termed as persistent and stubborn, not an easy task as it sounds. Those who will not take then 'no' is the only answer for them. But to help you kick start your journey to sell your product online and using the best online selling platform, this is a 101 Guide for you.
To start with lets clear some of the most common doubts regarding selling your product online.
Why eBay is the Best Online Selling Platform?
Before anything, You must understand what is eBay and how it works?
eBay is one of the best Online Selling Platforms for growing your business. It works for both private as well as for public accounts. There exist millions and millions of accounts on eBay registered with a unique visit of 17 million per month from the UK. And with this eBay carries around 15% of online transactions alone. eBay is one of the best places to sell online.
Moreover, then comes the buyer's perspective! There are on approx 4 million individuals choosing eBay for selling their particular product online every month. And around 190,000 UK businesses involved in this.
Fashion has been one of the proven terms and is one of the most popular and successful industries for online businesses. It is building up roughly around one-fifth of this total, i.e, approximately 4.5 million shoppers.
Guide to Start Selling on eBay to Grow Your Business Online
1. How can you open an eBay online store?
To get started with the eBay online selling platform, you must have an eBay seller account to get signed up with your specific credit card filed on and should be PayPal verified.
Thus for opening a prime online eBay store, the seller performance of yours should not lie below the standards. And once you are done with these requirements, then just focus on the following mentioned steps:
Give a name to your online eBay store.
Explain your store and what it deals with?
Create or select the structure and design for your eBay online store.
Make sure about the product listing as it must include the alluring title, a good description, and attractive pictures.
Consider assimilating with your online store for the smoothness in different channel inventory management.
2. eBay (SEO) Search Engine Optimisation
Placing your product in search results to sell your product online directly relates, in which way many customers notice your eBay store and listings.
It is clear that more views and visits directly means good sale. It means that you are on the path to success on this online selling platform. But it is essential to know a few facts about eBay SEO and how you can get your listings done on the head of the eBay search engine.
You don't have to have any coding knowledge known to get your listings displays on the top in the eBay search results. Generally, it is important to get a few basics about advancing the listing content to make sure the maximum exposure to buyers.
.
How you can optimize your listing on eBay SEO?
1. Engagement
Engagement is known as what Cassini conducts over everything else on this online selling platform. It is a broader term, yet particular for eBay SEO it routes up that how much time your customers spend on the part of your listing. A high rate of buyer engagement will enhance the ranking of your listings.
2. Format of listing on eBay SEO
The more individuals you will be able to notice on your listing, and the maximum time they look for, the enhanced your Cassini score will appear. A high rate of your Cassini score will let you be able to have a good eBay SEO with the more advanced search results.
Thus the format of listings can easily dominate the engagement. Lone quantity at a fixed price represents one item to the overture to many of eBay customers. If you centralize the same items in the multi-variation listings you will be able to enhance the number of buyers. Thus it will make the engagement with the listing.
Bonus Read 1: 10 E-commerce SEO Mistakes that You Must Avoid
3. Writing the product titles
A catchy and attractive title utilizes the core product title to elaborate on the item and sell your product online. Usually, this Online Selling platform provides you a maximum of 80 characters to give a title to your product
Many people have advised to try and improve the SEO of eBay by stuffing a total of 80 characters with the majority of keywords possible.
4. Plan, generate and optimize
It is important to note how many of your customers see your listing parts. How they make engagement with the listing is the key factor to decide your specific sales.
Thus it is important that you invest your time in the researching, planning, and assessing part more for all the eBay SEO factors. We have mentioned above so that it will make it easy for you to enhance the quality of your eBay listings.
Getting the tool for eBay Listing Analytics or other assets such as  Keyword Planner offered by google will offer a helping hand for you to create good listing content.
As similar to any other strategy, your eBay SEO technique should be something that you can regularly revisit and refresh just because of customer behavior, trending terms, and search engine algorithms all for the change.
Why you should Sell your product online?
The major benefits that you get when you sell your product online on eBay include clouting up the site to gain additional traffic to your website. It also enhances brand recognition and an added revenue surge for your business.
This is the main reason why you pay to eBay.
It works like you list a product today, and get customers tomorrow. You don't at all have to worry about the promotion, discovery, or driving the traffic. eBay does the best job to sell your product online. Does making it the best online selling platform for you and your business.
Let's understand why we quote eBay among the best online selling platform for you to sell your product online.
1. eBay can be one of the additional Income flow to your business
eBay carries around 165 million buyers around the globe. Thus by listing your business on eBay, you are instantly able to tap into the high volume. And also making it a great relative traffic resource of potential customers.
eBay gains money depending on per sale. It depends on their best interest to create good quality leads that get converted into orders.
For that specific reason, the newly created eBay management team is highly investing in SEO, various TV advertising, and attracting the whole new generation of customers to the marketplace.
2. This path can be used to generate heavy traffic
eBay is one of the underutilized strategies to upgrade the referral traffic when you wish to start selling your product online.
As you are using the best online selling platform for your business, this technique will help to improve customer loyalty and lead to additional traffic.
It also makes the direct purchase from the website grow as compared to eBay, which directly helps you sell your product online with an extra margin.
3. It can be used to build brand
One of the rare things about sell your product online on eBay as compared to other market places is that it enables you to market and promote the products as well as the store.
In much of the similar way, you will do so with your website. This way you promote your product, your store as well as your website. And all this as you are using the best online selling store for selling your product online.
4. Consumers trust eBay
eBay holds the responsibility for various transactions on the marketplace. With time, it has generated a well-refined trust infrastructure.
For more than 20 years, eBay has fashioned up to constitute a trust among buyers and sellers. It has resolve the issues by the way of affairs such as Money-Back Guarantee and eBay Buyer-Protection.
When you sell your product online using an online selling platform such as eBay you gain consumers' trust. And when this happens, your business starts becoming a brand.
How you can get done it to your online business?
You must have a look at carrying out sells on eBay as a tactic to enhance and promote your brand, product as well as your website with the prompted results.
eBay can be called the sandbox for your eCommerce businesses. Alongside, the almost sudden flow of traffic and orders, it is one of the best ways to get started. With your business get matured day by day, it is also invented that it is the perfect place to have the test out many of the new product offerings, broaden up in the international markets with the various programs such as their Global Shipping Program and have it in front of customers searching on their mobile devices.
The actual challenge is in going on the path to creating your brand and website. Thus in every case, eBay has played a significant role in the success stories and continues to as they sell on eBay through BigCommerce. It can also perform the same role for you.
If you wish to learn more about eCommerce, product photography, Product photo editing, and how to grow online, subscribe to the PixelPhant email newsletter below
Try PixelPhant for free
Use PixelPhant to get more conversions for your online store with better product images.

Background Removal | Clipping Path | Color Correction | Cropping & Resize | Retouching | Shadows

.