How To Use Sales Funnel Strategy to Increase Your Conversion Rate
Updated on January 2, 2023 in
Ecommerce
by
Nishant Shrimali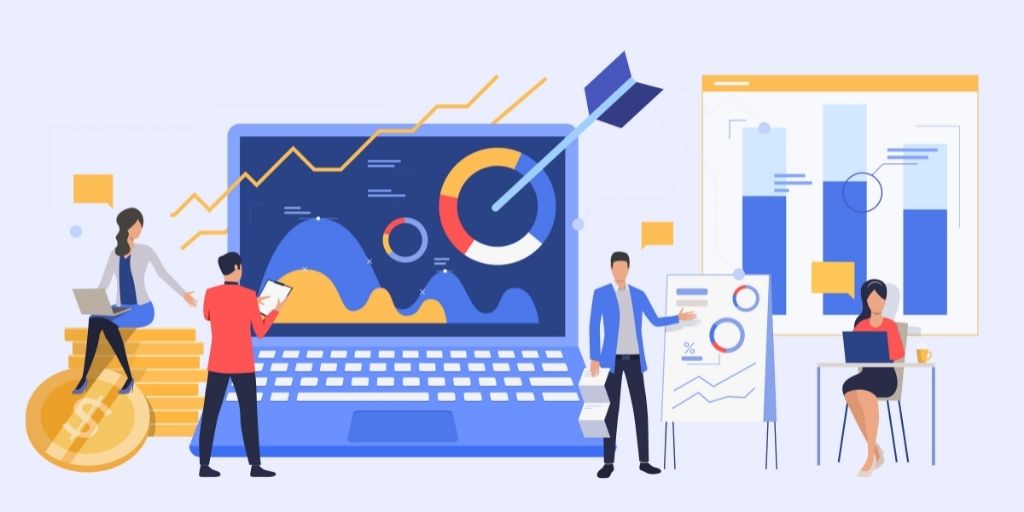 How to make people buy from you? Answer – Create a strong Sales Funnel Strategy, specifically for your eCommerce.
But let us slow down and see,
What is a Sales Funnel?
Importance of Sales Funnel for your eCommerce
Stages of a Sales Funnel
How to Build a Sales Funnel Strategy?
Simple Steps to Optimize your Sales Funnel
Photographers! It's time to Grow with PixelPhant Referral Program 📸
What is a Sales Funnel?
A Sales Funnel for eCommerce is a theoretical, step-by-step representation of the process through which you are aware, attract and motivate a potential customer to make a purchase from you.
Moreover, a sales funnel strategy for your eCommerce would help you understand the stages of pre-purchase that your customer goes through. Knowing this would help you to know what steps you need to take in order to make sure your potential customer buys from you.
Importance of Sales Funnel for your eCommerce
If you are running an eCommerce business, you need to create a sales funnel strategy to increase your conversion rate. And let us be honest with ourselves, not all people who would know about you would make up to be a loyal customer.
But the importance of sales funnels for your eCommerce becomes visible when people who are actually interested in your product, prefer you over any other alternative.
And don't leave out the people who aren't your customer, as with the help of an ultimate sales funnel strategy they can turn out to be a great source of word-of-mouth marketing to attract your potential customer.
Stages of a Sales Funnel
An eCommerce Sales funnel strategy comprises 4 stages. Commonly knowns as AIDA, i.e. Awareness, Interest, Decision, & Action.
Awareness
Making people aware of you and your product is the first stage of a sales funnel strategy eCommerce. It is done through Google, Facebook, or any other social media post. If done right and at the right time your audience can turn directly into your customer.
Interest
The next stage here would be Interest. Here a customer would be interested in your product, and this is a golden opportunity to tell them more about your product. Use your content to help them know more, but don't try to sell anything here.
People are interested in your product and when here to know more about it. Making your content sound like "selling", can make them bounce off.
Decision
This is a crucial stage of a sales funnel strategy as, at this point, your customer would be comparing your products and evaluating the buying decision. This is the right time you can convert them by offering something additional like free shipping, combo offer, etc.
You need to stand out here as a brand as they are at their pivot stage. Anything "not so likable" can make your potential customer choose your competitors over you. Hence offer them the best deal and you will be all set for the final stage.
Action
Action is the final stage of the eCommerce sales funnel strategy. Here, a customer shall buy the product and leave, but your work doesn't end here. You need to make efforts to make them a returning customer. Returning customers usually have higher average cart value and stay loyal to a brand for a longer period of time.
How to Build a Sales Funnel Strategy?
Now that you are aware of the stages lets us create your ultimate eCommerce sales funnel strategy
1. Attracting your Audience
The first step in the sales funnel strategy is to make your audience aware of your presence.
But before that, you need to know who your audience actually is. Here you can literally take the help of your customer by observing their web presence. Find out-
● What kind of content are they posting?
● Where are they most active?
● Whom are they targeting?
● How can you do better than them?
In addition, we also recommend you to create buyers' persona's of your targeted audience to know them in a more beneficial way. Once you get your answer to these questions, your next job would be to create content that your audience likes and share on the platform they are most active on.
2. Building Interest and keeping it
People who are now interested in your content are the ones who can surely turn out to be your direct customer. But in order to keep them hooked to you, you need to provide them with relevant content.
While you can introduce your product to them, selling it to them at every stage wouldn't be a great idea.
We also recommend you try out different forms of content like blogs, images, videos,s, etc to capture the audience from all spheres of life. Moreover, if you are willing to spend, running ads could also be a great option for you.
3. Have a Dedicated landing Page
A dedicated landing page shows personalization and is proven to be the best for higher conversions.
If you are attracting customers from different platforms, and ads you shall ensure that, instead of a general page or your homepage you have a dedicated landing page for them. Also, have a singular and clear motive with the landing page.
Also, note that people still aren't considering any purchase so, instead of selling, you shall focus on lead generation.
4. Bring in Conversion
The next step in the sales funnel strategy here would be to help them make a decision. If one has shown trust by signing up or filling in the lead, they have a higher chance of a conversion. Hence at this point, you need to ensure you are helping them choose you.
Showing them options, allowing them to explore benefits and features is a great idea to convert them and make them your customer.
5. Get Feedback and Send Recall
While most eCommerce see off their customers at the fourth step, you need to ensure your customer is satisfied with your service and product. Hence, getting Customer feedback would be a great idea.
Ask for feedback, and work on the drawbacks to ensure better service in the future. Sending a recall, about new launches related to past purchase history is another great way to keep your customer engagement with your eCommerce. Also, note not to spam your customer with irrelevant emails. Keep personalization top-most priority and make sure your eCommerce works in a favor of the customer
Best Tips to Optimize your Sales Funnel
Above we have successfully built your ultimate eCommerce sales funnel strategy to increase your conversion rate. Moreover here are additional tips on the steps that you could follow to optimize your funnel in a much better way.
Target the right audience based on the facts and not your assumptions. Do thorough research of who your customer is, and what are their preferences that you can use to sell your products.
Enhance your email marketing as it still has the highest conversion rate after SEO.
Keep on creating engaging content. Funnel is a continuous process, hence ensuring you follow the steps regularly, post new and engaging content regularly.
Rely on A/B testing. This would allow you to know what works best for your audience and how you can attract more customers.
Reduce any kind of friction from the funnel. At this point lead generation always allows them to skip it if they wish to. The aim is to make the purchase and you can collect the lead at the checkout.
Hence, we finally conclude our ultimate sales funnel strategy to increase your conversion rate with some additional best tips to optimize it. But as you know, your eCommerce comprises more than just text and numbers.
Images play a crucial role in making your products sell too. Hence PixelPhant is offering the best product image editing service trial for our eCommerce. Get your product images edited by real professionals with a turnaround time of 24 hours or less. Click on the "Get Started" button below now.
Beautiful product images across your website.
Background Removal, Clipping Path, Color Correction, Cropping & Resize, Retouching, adding Shadows, and more.

Try PixelPhant for free
No Card Details Required