10 Reasons Why Fashion Startups Fail & How to Prevent Falling
Updated on December 14, 2022 in
Ecommerce
by
Alifiya Mustafa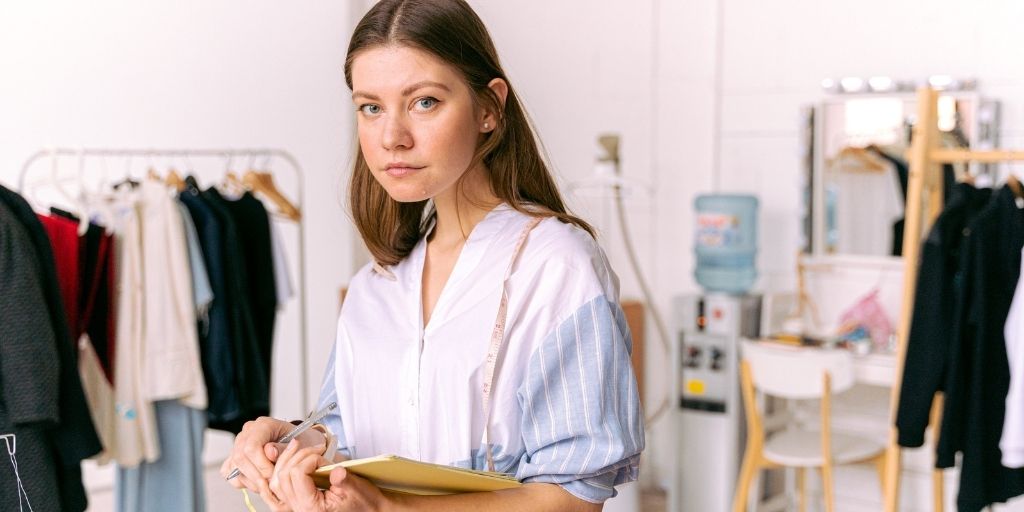 Beginning with the online fashion startups could be like climbing a steep hill and there's no guarantee that the ride further is going to be smooth. Many fashion startups fail during the journey. Though, some do manage to survive and earn their place in the online market.
There are currently 12 to 24 million eCommerce websites available and many are still coming up every day. A reasonable portion of such online marketplaces consists of startups.
According to a study done by failure, 20% of startups fail within a year!
Keeping your online fashion business running and growing could be a task to manage. You may hear a lot in motivational speeches that a great idea and a basic structure are all you need to kick start your fashion startups. These words are good to keep your engine running, but to be real, it takes a lot more to beat the eCommerce competition.
In this article, we'll be covering:
How is the fashion business different from any other business?
Why do online fashion startups fail?
Solutions & tips to stand out and survive your fashion business
How is the Fashion Business Different from any other Business?
A lot of people start startups, but the people who come up with fashion startups are slightly different from other small businesses. Let's see how:
The online fashion business owners handle every detail of operation. There's no chance of missing out. You may take the help of people to achieve things, but there's nothing you can miss when running a fashion business.
The fashion industry is dynamic, unlike a lot of others. Let's say if you were handling a Tyre business. Here, the var owners would only prefer the tires that fit their car. Not more than 3 types you can offer for the same car. Hence, if you come up with any design or size, it won't matter as it completely depends on the car or any other vehicle.
Whereas in fashion, the business is about more the merrier. You are bound to have never-ending options for your customers to choose from.
In the fashion business, being unique and trendy is the key to survival. The old school ideas may not help here.
Reasons Why Fashion Startups Fail
1. Lack of knowledge and understanding about the fashion industry
Having a love for fashion and having knowledge about it are two different things. Most online fashion startups fail as they come into the industry out of love for fashion. They do not have enough knowledge and understanding of the industry.
What I mean here is that the fashion business is very dynamic and it requires constant and quick decisions in terms of changing the varieties and strategies.
Most people believe that they can simply learn along the way (yes the experience will teach you many things) but they too quickly fail to make smart decisions and end up spending thousands of dollars.
2. Lack of Resources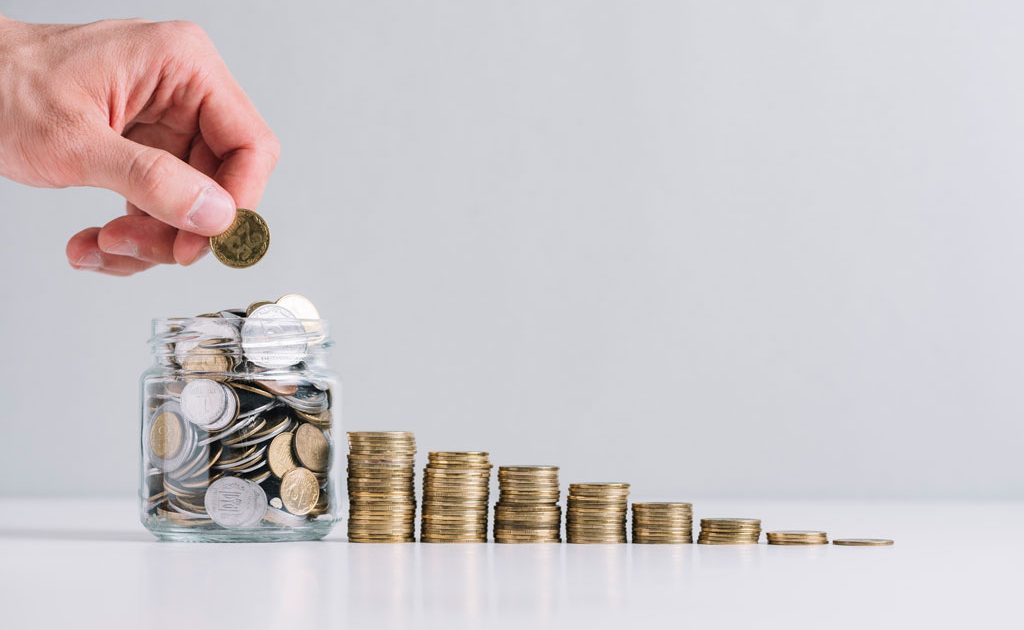 Resources in terms of money, humans, and kind are all important to run a fashion business smoothly. A lot of fashion startups fail as they lack resources.
If you want your products delivered timely and your returns to be picked timely, then you need more human resources. If you want your orders to be fulfilled on time, then you need optimum inventory. If you want your marketing to be right along with managing all the other tasks of your business, then your time management should be in harmony. And, if you want your bills met along with money for acquiring more designs then you need to have enough funding.
In the end, it all comes down to the resources you have to support your fashion startup. To prevent your online fashion startup from failing, then be sure to have enough resources to meet the actual expenses and the discrepancies. Fashion startups fail when these things are not analyzed beforehand.
3. Most lack the Quality
When it comes to fashion, the quality relates to the material of the product. But, when it comes to running an online fashion business, the area that covers 'quality' is widened.
There are thousands of fashion brands available that are thriving to provide the best quality products in the market. The trends change every week and keeping up with what's in demand could be really hard.
If you can manage to provide the best quality pieces that look stunning and sophisticated, then it's the half-battle won. But what about the other half? The quality of the other half relates to the quality of your service. Fashion startups fail when people underestimate the other half.
Customer satisfaction is the key ingredient to run a fashion business for longer. If you can't keep your customers happy, then they'll turn to someone who can. This is one of the most common reasons why many online fashion startups fail badly.
Then how do you figure what points to cover to provide the best quality? To get the answer to that, keep reading until you reach the solutions.
4. Pricing Doesn't Make Sense
Pricing is the most basic factor for why fashion startups fail. The matter here is not about how much you're charging. It is about whether what you're charging is reasonable or not.
Many fashion businesses come up with a pricing model that is either too overpriced or underpriced. Customers do not want your products too cheap and they wouldn't spend a fortune either.
What is required here is the balance of what you're offering and how much you're charging. This issue is the best example of the first reason I gave in this article for which fashion startups fail.
The entrepreneurs can not understand what pricing model to come up with as they lack knowledge. This wisdom comes with experience. However, there are a lot of ways to come up with an initial pricing model that can help you keep your foot sturdy. I'd be explaining the ways further in this article.
5. Overexpansion and Impulsive decision-making
Impulsive behavior in business is another reason why fashion startups fail. The initial success could stimulate the temptation of expanding more for growth. You may enjoy the growth that you achieve within a year. This temptation sometimes leads to great failure.
Many online fashion startups fail as they can't handle the hunger of growing fast. But remember, there's no such thing as 'Fast Success'.
Real success takes time, patience, and a lot of wise decisions to achieve constant growth. The best example of this mistake is the fashion brand most people are aware of. That is, Forever21.
Forever21 is one of the most adored fashion brands available online. With its great designs at a very low price, the brand managed to win the hearts of many online shoppers. However, it didn't take long for the brand to go bankrupt. It grew too fast and had dubious practices.
Since last year, the brand was thriving with its fashionable designs at a cheap price, but in 2019 it cost so much that the brand filed for bankruptcy.
The early success encouraged the brand furiously and it was opening a new store every six months. Such practices and behavior can cost a lot more than it costs you to start an online fashion business and become the reason why fashion startups fail.
6. Inability to utilize Marketing Platforms
Fashion startups fail also because most fashion entrepreneurs get confused with what marketing strategies to follow. What works with one business, may not work well for every other.
Every marketing reach needs to be balanced with its use. Most people either spend too much of their time and money on a few resources that they forget about the other important ones.
For example, you need to make sure that how much you are going to invest in paid marketing, and how much you are required to manage the organic platforms. Which platforms are best for fashion businesses to reach a vast audience?
If you are working in the field of B2B, then LinkedIn could work fine. But, for fashion startups that are mostly B2C, this platform may not bring the best results. For fashion, Instagram and Pinterest could be your most reliable tools.
But are these enough and can this help for which fashion startups fail? To be more helpful, I'd advise you to read about The Best Marketing Apps for Small eCommerce Businesses.
7. Poor Leadership and Management
It doesn't always mean that if you can come up with great ideas, you can have remarkable leadership and management skills, and vice versa. Many online fashion startups fail as they lack management.
Management of team, resources, and the entire business is very essential to keep the business rolling. Most fashion startups can't handle the pressure and understand what to manage and how.
For every managing activity, there's a priority that you need to keep in mind. A scattered business can not stand strong.
8. They lack Uniqueness, they lack USP
USP stands for Unique Selling Point. Fashion, in itself, is very unique and every brand needs to have its own USP. If you come up with something that is already an established and trusted brand has to offer, then you are not likely to sell much.
Being a startup, the biggest challenge your fashion business might face is gaining trust. Brands fail in building trust di\ue to which fashion startups fail.
If you have something of great quality, still the people would prefer what a trusted brand is providing. Therefore, it's mandatory that you have something that is unique and attractive.
Form a USP that no other brand has to offer. You need to create your own road in order to earn your own success. If you take the shadow of some other, you'll always be overshadowed, unable to grow.
9. Startups don't Understand their Customers
Fashion startups fail when they fail to understand what their customers are looking for. In today's world, people are not so naive that they'll buy anything you sell with attractive strategies wrapped around it.
Customers want things that can solve those problems. If your product is just there to be sold with no particular motive or solution, then you may not sell as many as you expect. It's very essential to understand your customers' pain points and show them how your products can relieve them.
10. Inconsistency leads to Failure
I've been talking about inconsistency in a lot of my articles. A lot of fashion startups fail because of inconsistency. There's nothing in this world that can be achieved without consistency, except failure.
Not most but all fashion startups will fail if they remain inconsistent in what they do for the growth of their business.
Inconsistency in marketing, working, efforts, reverting back to their customers, taking feedback, and keeping track of the entire business is all the reasons why a lot of online fashion startups fail within a year.
Solutions & Tips to prevent your Fashion Startup from failing
1. Find a fashion or Small Business Consultant
As we read in the first reason above, many online fashion startups fail as they lack knowledge. Hence, by the time you feel confident to take your own decisions with consequences in mind, I believe you stay in touch with someone who has the knowledge.
You may think that hiring a fashion consultant may cost you a lot, but that won't cost you as much as bad decisions can. Also, you need not employ the consultant full time in your business, but you can take their help whenever required.
They can help you choose which pieces to sell online, where to invest, what to put on priority, and keep you up with the trends. These fashion consultants can help you a lot in saving your fashion business.
People who neglect the need for it often see how their fashion startups fail.
However, do not make the mistake of hiring someone who's new in the business. The fashion business is changing every day, and the person you hire must have experience with its ups & downs and patterns.
To combat the reason of management too, the professional consultant can guide you over the 'whats' and 'hows' of the business.
2. Keep Backup for Resources
As you spend more and more on growing and saving your business, there can be any time where you run out of funds. Fashion startups fail and go bankrupt when they have no monetary resources left to fund their business.
Hence, it's significant that you keep the backup from where you'll be getting your funds in an emergency. Keeping some savings aside as an FD or reaching out to reliable friends and family members should be considered.
Just not for the money, but keeping a track of your best-selling products and managing their inventory is equally important so that you can always fulfill the orders on time.
Time is the biggest resource, therefore, sometimes it's a smart decision to outsource a few things so that you can focus on the much more important things. Here's the list of a few things that you can outsource:
Photo editing services
Logistics
Marketing
Warehousing
3. Keep a Check on the Quality
As mentioned above, the poor quality of products and services is one of the biggest and most common reasons why online fashion startups fail. Keep the quality of your fashion products that are worth buying and look fashionable.
To confirm that the quality of your service is the best, make sure that:
Do not push your sales and marketing efforts on selling something that is outdated
Your website is fast. It should not take more than 3 seconds to load pages.
Your website is pleasing and not something that irritates the eye.
The layout of your site is user-friendly. It should not be cluttered and unorganized
Your helpline number, email, and chat support is responsive
The customer support team is polite and helpful.
You are resolving your customer issues timely. Do not take more than 48 hours despite the size of the issue.
You have proper delivery and pick up partners
The policies of your brand (return, refund, offers) are authentic
Create measures to work on after-sales services
4. Avoid Overpricing or Underpricing
As explained, many fashion startups fail because they have no idea how to price their products. If you are hiring a fashion consultant, then he/she might be able to help you set the correct prices for your products.
However, if that's not something on your list, then there are some free ways to decide prices:
Look at your competitors. Compare with what they are selling. Is it something of the same kind? Is it better or worse? You can compare your prices with your competitors and decide your own bar that can survive with what they have to offer
Calculate your cost and keep your profit at least twice or thrice to what it's costing you. This way you make sure that you aren't at a loss and the price set is pretty reasonable.
5. Don't be Impulsive in expanding
A little success is just proof that there's hope for your survival. However, don't be impulsive and hurry into spending fortunes on expansion. It's better to keep a hold on your nerves, wait, save, collect knowledge, and then act.
Be patient and give your business at least 2 years to understand the market. Interestingly, many fashion startups fail within a year as they can't handle the success. Be wise and keep the pace of your growth slow and gradual in the beginning years.
This will help you understand the industry, allow you time to think, and will also allow you to explore better places to invest your money.
6. Don't leave any Marketing Platform unexplored
The link attached above along with the reason why fashion brand fails will help you get your hands on the best marketing tools for growth. In the fashion business, people are most interactive on Pinterest and Instagram.
Pinterest has changed the way of surfing online by becoming the first visual search engine for products. Instagram is great for keeping people engaged with constant feeds that relate to their preferences.
With utilizing such social media platforms, you need to be sure that what you post is attractive and of great quality. Fashion startups fail when they neglect the importance of photo editing.
Fashion is all about appealing and charismatic clothing and putting outfits together. If your product images fail in appealing to the customers, then there is no chance that they are ever going to click on them.
Hence, hiring photo editing professionals is very important to keep your images enchanting to generate more traffic that brings higher conversion rates.
7. Understand your Customers
As I said, many online fashion startups fail as they fail to understand their customers. Hence, find out what your customers are interested in. Here are some ways in which you can get inside the head of your customers:
Take feedbacks
Run surveys
Create your buyer personas
Create interesting eCommerce quizzes
8. Be consistent in whatever you do
Consistency is the key to success, not just the hard work. If you have planned something great, do make sure that you implement it with consistency. Many online fashion startups fail as they lose consistency despite having a healthy and effective growth plan.
Conclusion
The above-mentioned reasons are the most common for why online fashion startups fail. The reasons might be overwhelming, but going the opposite may work for some and may not for some.
To ensure that you get a complete idea of how to prevent your startup from failing, I've mentioned the solutions in contrast. Most fashion startups fail as they do not believe in finding out and reading such articles.
But, these can highly prepare you to be ready for every positive and negative that comes next. I hope that this guide would be helpful for you and will give you an insight into what you may and may not do in your fashion startup.
If you want to learn more about eCommerce, product photography, Product image retouching, and how to improve the fashion business, subscribe to the PixelPhant email newsletter below.