It is estimated that there are 12 million – 24 million eCommerce websites created across the globe and more are getting created every day. As this very popular niche is becoming gigantic, it has given hope to many entrepreneurs to come online and make their name in the world of eCommerce.
Starting an online business has become so easy that anyone can just create their own website and start a business. But sadly, more than 22% of such eCommerce startups fail within a year.
Though online businesses have gained a lot of demand, not necessarily every single one can survive. The competition is getting tougher and it isn't easy to compete with the giants like Amazon and eBay.
This simply does not mean that you can not become a competitor. eCommerce is not just a fling that might vanish someday but it is the fashion that will never go out of trend. People have never felt so convenient while shopping, which includes you and me. The very reason why customers prefer shopping online is that they can shop at all hours and leave without feeling liable to buy something.
As per Nasdaq – 95% of all purchases will be through eCommerce by the year 2040.
According to OptinMonster – 93.5% of the world internet users have bought products online.
The eCommerce industry is growing 23% year-by-year, says Bigcommerce.
So, if the eCommerce industry holds such a bright future, then there have to be some reasons why eCommerce startups fail!
To answer this complex question, I have come up with a list of the top 7 reasons why eCommerce startups fail. This will not only give you the answer but will also provide you a guide to what can be improved.
Top 7 Reasons Why eCommerce Startups Fail
1. Abandoned Marketing Strategy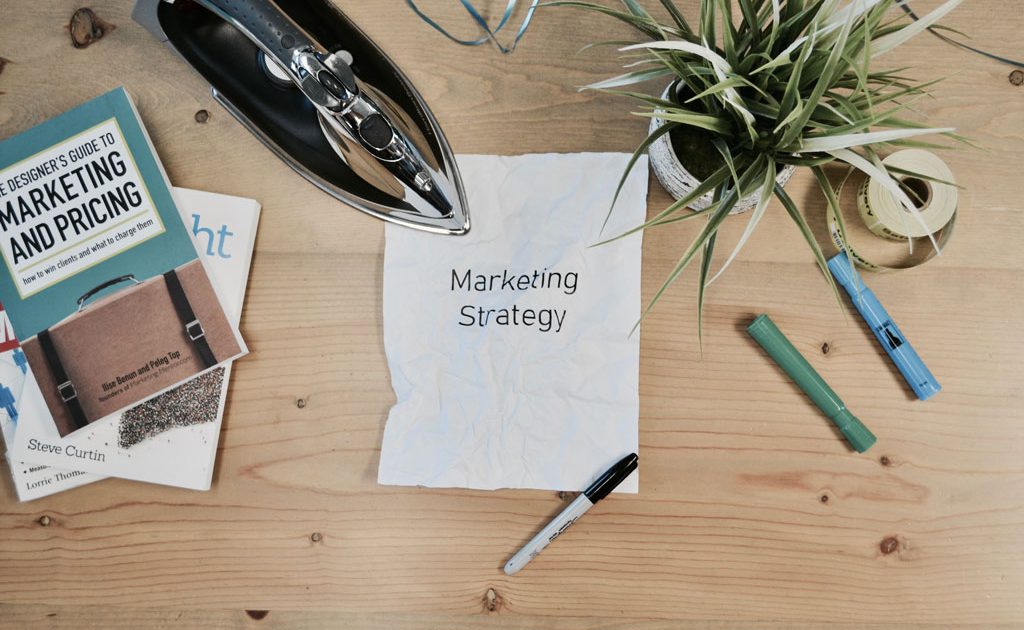 Many eCommerce startups fail due to poor marketing. Doesn't matter what kind of business you choose to be in, but if you want people to recognize you – you gotta promote your brand.
Before 1997, newspapers, magazines, radio, and TV ads were the only medium to market products. Mostly, it wasn't necessary if the people engaged with one medium were also engaged with another.
But after the birth of social media, the lives have completely changed for even the buyers as well as the seller. People are engaged with social media at all times of the day. Marketing your products through Facebook, Instagram or Pinterest is a great way to bring your products to the eyes of the customers. People are more likely to buy something that pops up on their screen rather than going to a website separately and searching.
eCommerce startups fail when they fail to implement this simple strategy. With Google identifying the searches and preferences of the customers, your marketing campaign can as well reach the most potential buyers.
If we look at the statistics,
25% of US buyers before buying a gift for friends and family, consult social media. (nChannel)
eCommerce websites with a social media presence have an average of 32% more sales than those that don't. (BigCommerce)
85% of orders from social media are generated from Facebook. (Shopify)
According to Forbes, 2018: 71% of consumers who have had a positive experience with a brand on social media are likely to recommend the brand to their friends and family.
2. Neglecting SEO Optimization
Another reason that eCommerce startups fail due to poor SEO. It plays a key role in enabling the website to appear in top organic results whenever Google fetches the results based on a keyword. Even if your product matches the search, your website will not appear in the top results if your SEO is poor.
You have competitors who are running strong SEO operations to beat the heat and if you neglect the need for it, you might never get the chance to catch the audience.
eCommerce startups fail because their SEO is not that great to make their websites appear in the top searches to generate more traffic.
3. Poor Product Photo Quality
Just clicking the product photos and posting them on marketing platforms will not do the job for you. How your product photo looks is equally important. Many eCommerce startups fail as they neglect the need for it and often fail to catch the audience.
No matter how well you market your product and scatter its photos all over the web – if they don't look good, there is no way you can encourage a customer to click and explore your product any further.
A bad looking photograph can shoo your customers away and can become one of the reasons why eCommerce startups fail.
An appealing and professional photo can do wonders beyond your imagination. It brings your brand in limelight and prompts the customer to visit your website.
I recommend using the best camera brand, some product photo editing techniques such as retouching, adding an attractive background, and color correction can improve the quality and make you appear as a professional brand in the eyes of your buyers.
Linking your products with Google Shopping can also reap some amazing benefits.
As per Meero: Photo quality to be the most important factor in an online sale is confirmed by 90% of online buyers.
78% of people who shop online want photographs to bring products to life.
I believe that by now you must have understood why eCommerce startups fail and you must also have been convinced that many customers would just buy your product by looking at its photo.
4. Awkward Website Presentation
How your website looks and works matters a lot. A few points I would like to highlight here are:
A. Website Layout: If you ask my opinion, after shopping on more than 20 websites, I have understood and adapted the format and the layout of such eCommerce platforms. There might be a slight change but few things never change!
Having sorting and filter options, visible cart and wishlist options, and the search bar at the top are the must-haves. Your customers should not be troubled in finding these common options and never should they be jumbled with a pile of products and nothing to sort it reach their preference.
eCommerce startups fail as such small mistakes make the customers annoyed and eventually they never come back.
B. Website Speed: How fast is your website is a major factor in generating sales. You do not want your customers to get tired of waiting for your website to load. The high speed makes your customers comfortable in exploring.
No wonder many eCommerce startups fail despite having good quality products. It is because that a slow website will never allow your customers to engage with your brand. Customers are selfish and busy and they totally want their work done as quickly as possible. Your customers will only care about you if you can deliver them better than the others.
Compressing your product photos and writing short, valuable content can help your website speed up. Web hosting provider like Hostinger helps you to improve the loading speed of your website.
C. Website Design: People tend to associate your reputation with the way your website and product photos look. You need to make sure that your website looks fresh, unique, and professional. Make sure that your product photos are not blurry or dull but captivating and astounding.
If your website looks too kiddish or technical, your customer might think that you don't have enough knowledge about eCommerce. A bad looking website can never catch the attention of the buyers. It should be sophisticated and user-friendly.
The eCommerce startups fail when they fail to engage customers when buyers finally land on their unattractive website after all the hassle of marketing.
5. Failing In Delivering Promises
Your eCommerce startup will fail if you promise stars and moons and deliver only their shadow! Promise only what you can do rather than conveying attractive things that aren't really possible. Failing in delivering promises have various aspects like:
A. Failing To Deliver The Product On A Promised Date: If it is going to take 15 days to deliver your product, make a promise of 18 days but not 12 days. What I am trying to say here is that it would be okay if you are early in delivering but a lot of your goodwill will be lost if you fail to fulfill the deadline time.
Making fake promises to catch a customer might get you one but you will eventually lose 100s. The reason why eCommerce startups fail is that they fail to gain the trust of their customers.
B. Delivering Wrong Product: After exploring the products for days, waiting for the product to reach my door – finding out that I have been delivered the wrong product would be my worst nightmare come true. I guess this is the case for most of the customers.
I understand that this unwanted mistake might happen once or twice in half a year, but if it is often with your brand then there is no way customers are going to trust you. This is the era where the customers rate and write feedback for everything. If your eCommerce website will have more negative reviews than positive ones, the business will fall down just like eCommerce startups fail.
6. Bad Customer Support
There are tons of eCommerce websites against which the customers file a complaint in consumer court and these eCommerce startups fail before they complete their share.
After the never-ending wait, long customer support calls, no proper response, and a lot of yelling and a waste of time – the customers write long mails, reviews, and complaints. This leads eCommerce businesses to lose reputation, then business, and eventually the eCommerce startups fail.
I think 'Customers are never wrong' should be the favorite phrase for all eCommerce businesses. If you refuse or fail to correct your mistakes and start blaming the customer, you are cutting your own tree.
A. Politeness: Be apologetic, polite, and solution-oriented. It is better to resolve the issue at the time of the complaint only but that might not be the case every time.
Many a time the rude behavior and inappropriate answering ruin the name of a business that becomes the reason that eCommerce startups fail.
B. Well-Developed Policies: If your product fails to fulfill the expectations of your customers then it should be your primary responsibility to correct it. Easy returns, refunds, quick pick-ups are all your priorities when the customers complain. Learn from your mistakes and take a vow to never repeat the same with another customer.
C. Make Sure The Helpline Platforms Are Working: If they call, text or mail, it is necessary that all your customer support platforms are working. Keep a check whether they are being replied to or not.
If are planning to start an eCommerce business or already have one, considering the happiness of your customers will take you a long way. The breaking of promises may ruin their occasions, their promises and you might end up hurting their sentiments.
Websites like Amazon, Myntra, and Flipkart offer easy cancellation and refund services which makes them one of the most renowned eCommerce websites.
Also Read: Best Online Shopping Sites in USA.
7. Poor Management Of Resources and Funds
With a planned capital and figured out investments and resources, you can secure your eCommerce business to run for a long time. Before you get all pumped up with excitement to earn, you must predict the losses and make arrangements beforehand.
Like every business, you can not expect profits just equal to the established brands. Being prepared for the losses and other expenses can help you manage the funds wisely.
Stocking up the inventory of not-so-trendy products, spending money on logistics for returns, and investing in wrong investment options often leads businesses to lose their money. Too much inventory during a startup can put a negative impact on your cash flow. Too little inventory is not a good option too as it may lead to shortage and delay.
Managing your inventory is a vital element for your eCommerce business. You can hire an individual to keep up the data. Also, there are many inventory management apps that you can use such as Stock and Inventory Simple can get you the daily date on your mobile phone.
Backing up your money is very important too as it can help you out during the hard times. The current example of the coronavirus pandemic in 2020 teaches us a lot.
The eCommerce startups fail even when they start with boosting capital and resources because of poor fund management.
Bottom Line
Almost 80% of eCommerce startups fail due to the above-mentioned causes. So, if you want to become a successful eCommerce brand then it is better to start focusing on these reasons and plan to combat the issues.
I hope these must have helped you and would at least create a pathline for you to start with. If you wish to learn more about eCommerce, product photography, product photo editing, and how to grow online, do subscribe to the PixelPhant email newsletter below.
Try PixelPhant for free
Use PixelPhant to get more conversions for your online store with better product images.

Background Removal | Clipping Path | Color Correction | Cropping & Resize | Retouching | Shadows