How to use Product Information Management System (PIM) in eCommerce
November 16, 2020 in eCommerce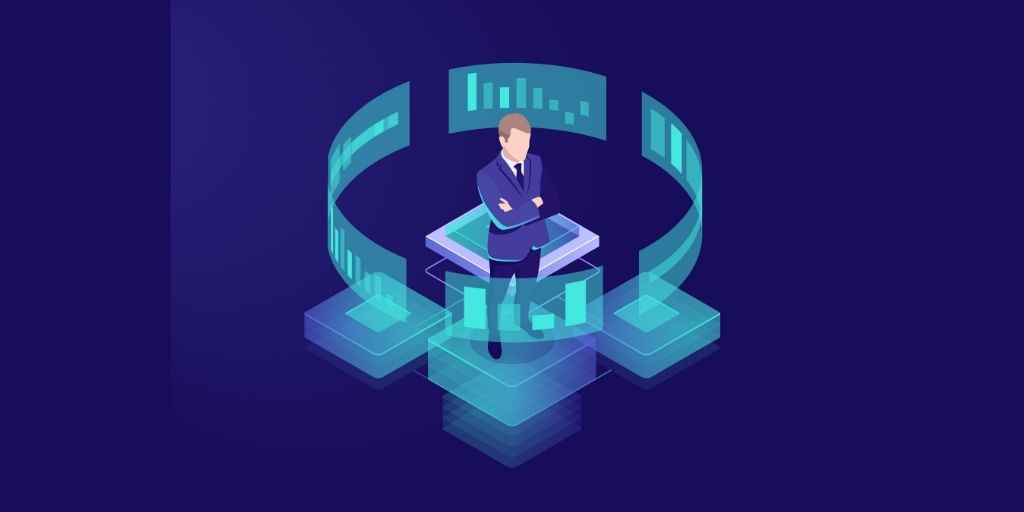 Your eCommerce business has a lot of data to handle. From sales charts to leads information, and overall traffic data to inventory at your warehouse. You are always surrounded by charts, statistics, and numbers while looking at the data that represents your business health.
But there is another segment of data that is crucial for your eCommerce business to handle, which is the product data, or as we will be referring to it as Product Information Management in this article.
Your Product Information Management system includes the managing of the data that relates to your product production materials, technical specifications, measurements and weight, product photos, etc.
This information is required to present in front of your customers to show transparency, help them in deciding whether and why to buy your products, and to follow basic selling guidelines.
Product information is provided on the packaging of the products, your website, marketing platforms, and on the products itself.
The major challenges arise when there comes a need to keep track, amend the discrepancies, or simply just change the information with the changes in the products. It becomes an issue to make sure that all your corrections and updates have taken place successfully at every platform where you have displayed your information, especially when your eCommerce business has too much of the data that relates to too many of your products.
As per globalnewswire – the PIM market was almost USD 8,125 million in 2018 and is expected to rise up to USD 61,263 million by the year 2027.
In this article, you will be learning about what is Product Information Management system, what are the challenges that make it necessary to implement Product Information Management, and what all benefits that your eCommerce business can yield by implementing it.
So without further ado, let's begin!
What is Product Information Management?
Product Information Management is a system that keeps the data of your products integrated into one place to make it easier for your eCommerce business to create, classify, understand, and make decisions to enhance the product experience.
An effective PIM can help you eliminate the complications of changing, adding, and dispersing information over multiple platforms simultaneously in a mitigated and easiest way possible.
In the study done by MarketsandMarkets, the annual growth of the PIM market share is expected to grow at the CAGR of 10.25% between 2019 to 2024.
What are the Biggest PIM challenges in the eCommerce Business?
1. Handling a large amount of data with no Chance to miss
Think about a product about which you need to gather all the information, store it in a place, and ensure that it reaches all the required channels on time correctly. That sounds like something that requires time, effort, and attention. Now, consider that you need to perform all such functions for thousands of products that your eCommerce business sells.
You can not afford to make any mistakes while gathering and distributing data as it can lead to a lot of waste of time, failure in sending the information to correct channels on time, security issues, and quality control.
2. Fulfilling the task on Time
If your Product Information Management system takes too long in collecting and displaying the data, then there could be a possibility that meanwhile a new update or change arrives that pushes you into stopping what you are currently doing and starts over with new measures.
This again could be a time and effort disaster.
So ensuring that your Product Information integrates, classifies, and releases data of thousands and lakhs of products on time could be very challenging for your eCommerce business.
3. Lack of Internal Transparency
Your product data needs to be distributed to your managerial team, product team, marketing team, and sales team all at the same time to eliminate any communication gap.
But this can become a tough grind if your Product Information Management system is weak and slow. Every department that relies on the product information is interlinked and interdependent on each other to stay updated with valid product information.
If the information to any one of these departments reaches late or inaccurately, then your whole Product Information Management chain can be disrupted and create a lot of confusion.
4. Poor Communication between your eCommerce Business and its suppliers
eCommerce businesses often struggle with the data that is inadequate, inaccurate, and presented in the wrong format to create product listings.
To launch new products or update the older ones, lousy and belated communication between you and your suppliers can lead to massive delays and cluttered, unclear information.
It may cause your team to run in circles of unorganized product catalogs, scattered pieces of product information, and manual workload.
Why Emphasize over PIM?
If you have recently started your eCommerce business and haven't thought hard about regulating a Product Information Management system, you might think, where there is a need to think so deeply about it. You must be handling it without any hindrances and everything might be working out perfectly.
But it becomes very necessary to emphasize PIM when you want to Up your game in the business and increase the product production along with hitting the spots that need quick fixing.
Let's say for example that a few of your products are not selling but getting too many inquiries asking for certain information. This could mean that those products are missing a piece of information that your customers need in order to make a purchase decision.
Or let's say that you get a complaint regarding your product not matching its details and demands correction.
There could also be a situation where you want to change your product descriptions, images, or any of its elements just to improve SEO.
All such cases and hundreds of others that demand change can be waiting for your eCommerce business to realize in the future. For such instances, you will be needing a place where you can find your complete product data to be updated, launched, and distributed to all the channels on time as soon as possible.
To keep harmony during such instances, it becomes essential to think and be prepared with a powerful Product Information Management system.
Advantages of Product Information Management System
eCommerce businesses are growing fast, and if your eCommerce business is among them then you might be involved in so many activities that you might miss out on the changes that are made by different channels you deal with, such as eBay and Amazon in regards to your products.
You might wonder what changes and updates are made, why they made these updates, and who approved these updates.
Your product distributors might demand your product prices to be changed depending on the different locations and your product descriptions to be written in different languages.
When you have all these responsibilities to make amendments, it could be very difficult to coordinate with your sales team, marketing team, and managing staff sitting at different places.
At this point, sending emails to each distributor would be inefficient, sending out spreadsheets may result in data duplication, errors, and faulty information, and even updating data on each eCommerce page would be very time-consuming.
That is when your eCommerce business needs to take advantage of the Product Information Management system to eliminate the hassle.
Integrated Information
Implementation of the PIM system helps you to coordinate with all your sales, marketing, suppliers, and distributor channels seamlessly.
Time-saving
Product Information Management systems save you time, pressure, and effort.
Fast and effective
With the help of the Product Information Management system, you can update the data so rapidly that your product can reach the customers faster and earn sales sooner.
Improved Customer experience/engagement
It also provides you with the opportunity to create product information in a more improvised and attractive manner whenever possible without worrying about the hassle to captivate more customers.
Quick elimination of errors
PIM system allows for quick updates of product information so that you can correct the outdated information from continuing on your online product index or other sales platforms that consequently saves your eCommerce business from bad customer experiences relating to purchasing "the misleading product" or feeling cheated by your company.
How to Start using PIM for your eCommerce Business?
You might be thinking that when would be the right time to implement the Product Information Management system in your eCommerce business, to which we would answer – Right away.
Do not wait for the right time to come as it would be like waiting for the flood to come before you start to build a dam! Even if you own a small business currently, it would be beneficial for you to master its usage by the time you grow larger.
The working and implementation of the Product Information Management system is not as easy as it seems. Initially, you will need the time to collect data to put for integration, classify the category, and decide the products for which you will be needing the information.
Deciding platforms, understanding its working, training the employees for it, and getting used to it, all takes time. Hence, waiting to implement is not quite wise.
However, you may consider these few things to help you determine how soon to implement it otherwise:
The number of products you are dealing with currently
The complexity level of your product information
The future planning of adding more products or eliminating any of the old products
The number of locations you are dealing with (To consider different prices and languages)
The type of eCommerce channels you sell through (eg.: Amazon, eBay)
There are many Product Information Management systems available online to choose from that world best for your business in terms of data handling and compatibility. inRiver Product Information Management system is one such system that ideally updates all product data across all channels through a single platform.
It is important to choose the correct Product Information Management system where you can put confidence in the right people who are updating and managing your product information with complete responsibility and credibility.
Final Words
Product Information Management system is an ideal way to keep the product data organized so that the business can take launching, updating, and sharing of product information decisions without thinking about how cumbersome it could be.
By using the Product Information Management system, your eCommerce business can work in a more improved and efficient manner.
As it integrates all the information in one place, it becomes easier to track, change, regulate the data that relates to products more easily among the departments that need constant check over it to provide the most accurate information to the customers.
Product Information Management system helps your eCommerce business in saving time, cost, and also prevents errors and incomplete information from reaching customers as it can be corrected timely with it. We Highly recommended reading this article Best eCommerce Business Models today.
If you wish to learn more about eCommerce, product photography, product image editing, and how to grow online, subscribe to the PixelPhant email newsletter below.
Try PixelPhant for free
---
Use PixelPhant to get more conversions for your online store with better product images.

Background Removal | Clipping Path | Color Correction | Cropping & Resize | Retouching | Shadows