What Is Product Branding | The Benefits that you Just Can't Ignore
Updated on November 2, 2022 in
Ecommerce
by
Alifiya Mustafa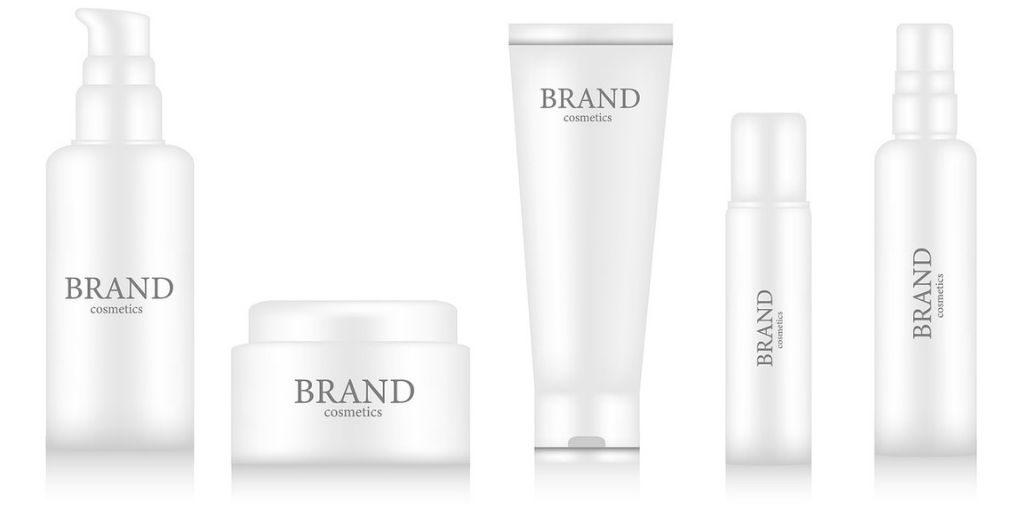 If you are a Nike fan, you are probably not just a fan of simple sports shoes. Nike doesn't sell sports shoes – it sells passion, excitement, craziness, and strength. What Nike tells us is that we can dream, we can be confident, we can be great!
The brand doesn't just brag about what material it uses, where is it made, or how long-lasting it is. Nike has added the values that reflect what you can be, how much you can achieve, and how far and best you can grow. Nike promises 'Winning'.
When you hear about Nike, the picture your mind draws is a simple solid swoosh (its logo) that is reflecting familiarity, belongingness, and love for sports and for those who are around you.
That is the power of branding. Through branding, you let people know how capable your products and your company is to win you what you desire.
Now that's one example. But, how do you do your product branding for eCommerce? To find out, let's begin…
What is Product Branding?
In a nutshell, product branding is simply making your products better and meaningfully different from your competitors. In eCommerce product branding, you brand your products based on their usefulness, quality, and trust.
Still not clear? Let me put product branding this way
Your products' brand is something that people talks about when you are not in the room
The product brand is the identity of your product (color, logo, packaging, shape, smell, etc.)
Your product branding is creating a distinction from others
Your product branding is sharing what your product possess
Here's the example of the products whose branding speaks for themselves
Stages to form eCommerce Product Branding Strategy
So let's be real. When you first start selling your products, you simply don't emphasize what values your brand conveys. You put pressure on the quality, how they look, and what marketing strategies to follow.
And yes, it is one of the very important parts of product branding and its promotion. I highly prefer you gain knowledge about eCommerce branding essentials as much as possible.
Your eCommerce product branding can follow a process to achieve the best results. Such stages that you may follow to effectively brand your product for eCommerce are:
1. Dig deep into the research
Before launching any product, you need to start with a little bit of research to anticipate the success of your product. So, from where to begin?
A. Start by Investigating Customer Behavior
Who decides the success of a product? Who decides the trends? Of course, the consumers. No matter how good your product is, you need to make sure if your customers are ready to willingly accept it.
AI is being around us since 1956 but it has only caught the attention about two decades ago! When it was first introduced, Marvin Minsky was 100% confident about the success of AI, but it wasn't until the 1980s when the British gave it some air to breathe.
Yet again, the topic of AI again lost interest. However, it was taken seriously again in the late 90s and finally took people off their feet in the 2000s.
So what do we learn from this story? An idea can only be great when people are ready to accept it. While doing the research for your eCommerce product branding, make sure what people are struggling with currently.
If you can come up with a product that can relieve your eCommerce customer pain points today and in the upcoming future, then your product will face great success.
B. Research what's in trend
Trends tend to influence consumers a lot. Therefore, you must look forward to what is trending now and what is going to be 'in trend' soon.
Knowledge about trends as well as the anticipation of trends is a great trick towards success. If you anticipate what is going to come up next it the market, then you can stay ahead of your competitors.
At some point, someone is going to come up with something new and useful – make sure that it is you.
Find out about the best eCommerce trending products of your niche and plan to make it better. Remember, product branding is standing out from the rest.
C. Research about your Competitors
It is very important to stay updated with what your customers are doing or about to do. Will that not be called copying? No, it is basically necessary to beat the heat.
If you see that your competitor is focusing on social media marketing, then it would be being ineffective not to do that.
The point is, you look at your competitors and come up with something better than what they already have.
2. Choose the Right Product Name
Your product name must be:
Short and easy to remember
Professional
Relevant
Unique
Telling a story (if possible)
As we spoke about Nike above, you can see that the name is unique, catchy, and professional. While coming up with a product, the name becomes immensely important.
Name works as the face of your product branding. You can't build a brand without the name.
3. Color Psychology
In terms of products, shaping color psychology is a very unique but effective element. You might be not familiar with the terms, but you can associate it with a brand whose color is its identity.
When you think of a product in bright red and white, you see Coca-Cola. When you imagine teal green, you associate it with WhatsApp. That's how color psychology works towards your eCommerce product branding.
Choose a color that relates to your product, soothes the eye, and is appealing. A bottle of sunscreen mainly consists the colors like yellow and orange that relate to the sun. You will not see a charcoal facewash bottle in pink usually.
As per Oberlo, having a signature color can build-up the brand recognition by 80%. Hence, what color you choose directly relates to your eCommerce product branding.
4. Do not Break the consistency
When you keep hopping from one strategy to another, you never see the result from anyone. This way, it becomes harder to identify what is working.
Losing consistency in your product branding elements also deteriorates your brand credibility, authenticity, and value of your product.
According to a study, consistency increases the revenue by 33%
People find it hard to recognize what logo, color, or packaging is of your own and what to relate with. With such factors, people soon start forgetting about you as they do not find anything exclusive to associate you with.
If you look at Coca-Cola, the brand has maintained consistency since the beginning. You won't see the style of its logo or the color changing. And, that's what makes the brand unique and recognizable by everyone across the world.
How to Make your Product Branding Unique?
Your every competitor must be working on its own eCommerce product branding. With growing competition, it becomes extremely significant to be unique and different. Here are a few tips to make your product branding for eCommerce unique.
1. Add Values
After learning so many of the examples, what could be the better #1 tip to make your eCommerce product branding stand out? Adding values to what you are selling can highly increase your chances of being at the priority.
Create ads, videos, images, flyers, and use other marketing tactics that can exude the values of your product.
Why do you think parents prefer Johnsons & Johnsons Baby powder over any other brands? Though they both contain talc and fragrance. Johnson's baby talc has added the value of trust, memories, high quality, dependability, and trust.
As per the sources, 65% of consumers surveyed have felt an emotional connection with a brand.
Even if the product costs more than the others for the same ingredients, buyers still choose that first.
2. Consider your Shoppers' Values
Ask these questions to figure out your buyers' values:
What do they care about?
For what are they looking for a solution?
Is your product capable to solve their issues?
These questions will help you find out what makes them most comfortable dealing with you. Oberlo says, 77% of customers buy from brands that share the same values as they do.
For example, The Body Shop has used its 'all-natural' value for its product branding. It has taken care of the values of its buyers who care about the environment. Their buyers want to prevent their skin from chemicals along with preventing the ecosystem.
3. Showcase your Product Characteristics
Put the limelight on your product characteristics. Is it long-lasting? Does it include lifetime support? Or is it some kind of 'all in one' solution type?
Whatever good your product has to offer, simply put it out to your customers. Showcase them through product videos, in your blogs and articles, or spread them over social media.
4. Your Own Color Palette
I believe you understood the idea behind color psychology well in the above-mentioned point. This tip is excellent and easy to implement.
Simply choose a color palette for your products and brand and stick to it. This tip can take you a long way in your eCommerce product branding strategy.
5. Fonts
You might underestimate the use of fonts and typography, but it's crucial. The best example for this tip is again Coca-cola. The other great examples are KitKat, Cadbury, Adidas, etc.
Your font also makes your eCommerce product branding strong and unique.
6. Prepare the world for your big launch
As per the research criteria explained above, consumer behavior remains the first step into creating a product or its product branding strategy. What's interesting about customer behavior is that it can easily be influenced.
Consumers are very vulnerable when it comes to trends. One can sell almost anything if enough hype is created.
However, for any product to survive for a long time, its quality and usefulness remain the most important factor. Hence, if you have something which you believe to be very useful, then having a powerful marketing strategy for its launch is huge.
You can create the teasers over Instagram Reels, YouTube, Facebook and post them all over the web along with your website.
Such secretive, surprise-bound videos create a buzz and urgency to find out what's coming out.
You must've seen Sony or Apple using this product branding tip when a new series of PlayStation or iPhone is about to hit the market. By creating excitement in the market, you can easily give your product an effective and profitable launch.
How do you build your Product's Brand identity?
If you've gone through the steps and tips above, then I can guarantee that you've got a pretty strong foundation to build your eCommerce products' identity. Moreover, there are a few more things you can be mindful of. A better brand needs some things that instantly make shoppers think of you.
These things could be:
Logo
Use the typography, design, or imagery. But choose something that can define your brand in the best possible way.
Website
Be sure to create a clean, engaging, and professional website. The layout and interface should be user-friendly. Also, make sure that all your widget like filters, search bar, etc are placed at a correct and reachable place.
Social Media Presence
Social media is the strongest platform for eCommerce product branding. Using just one channel is simply not enough. Create a business account on as many social channels as possible, be regularly active, and post engaging content to stay closer to your buyers.
This makes your buyers familiar with you, they feel more comfortable and do not hesitate to deal with you.
Product Packaging
Just like logos and color, your product packaging is equally important. Keep it clean and even exclusive for your VIP customers or during the festive season. This small step can be very useful in attracting more customers.
Email Marketing (Email templates)
An email has always been an evergreen way to communicate officially. Be sure that you come up with amazing email newsletter ideas for your eCommerce product branding. Be consistent with what you send and post. Be it on social media or through the mail.
Bonus Read
You must be having the best product of all time But, if you do not emphasize product branding, then you will be deprived of the plethora of opportunities that can make you unique.
Before you go, there's this one last tiny tip for you in case the whole blog was too overwhelming for you. Well, it could be if this concept is new for you. If you aren't a professional in product designing or branding then the solution is simple.
Hire professionals. Doing this would be easy, time and money efficient, plus – they know how to do it best.
They can design your logo, website, and provide you with the complete strategy for your eCommerce product branding. They can create patterns that become the visual hallmarks of wonderful brands. Basically, they can help you write your successful brand story.
eCommerce product branding is a unique marketing element that demands patience, time, and hundreds of ideas to succeed. This campaign is not just a one-time effort, but a constant process that ironically changes with the change in trend, consumer behavior, and generation.
If you wish to learn more about eCommerce, product photography, product photo editing, and how to grow online, subscribe to the PixelPhant email newsletter below.
Try PixelPhant for free
Use PixelPhant to get more conversions for your online store with better product images.

Background Removal | Clipping Path | Color Correction | Cropping & Resize | Retouching | Shadows