The Importance of Personalized Marketing for eCommerce Success
February 6, 2021 in eCommerce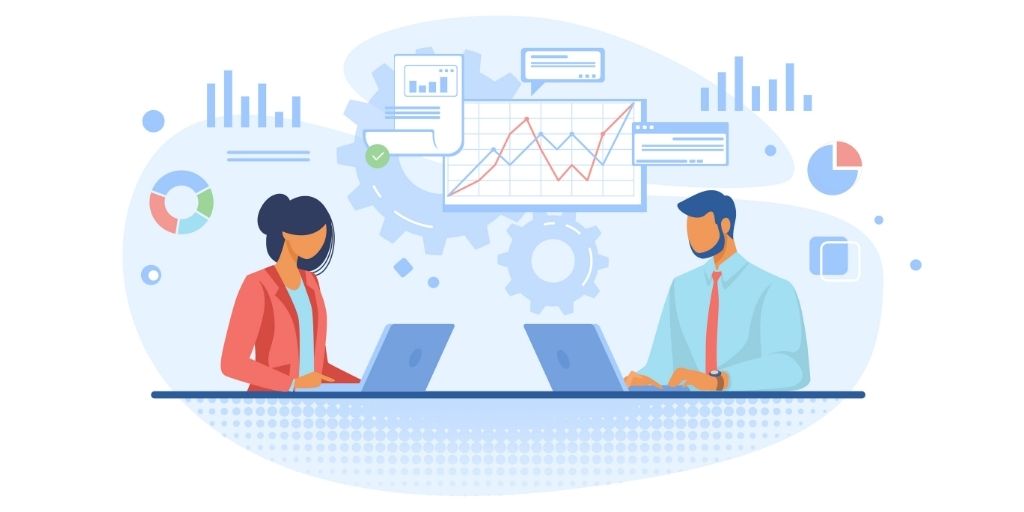 With all the new trends and tips for eCommerce, it is clear that it is the prime time for bringing in new customers and making sure they never leave. And as the world of marketing is evolving Personalized marketing for eCommerce is settling in.
If you are not aware of these terms, don't worry cause this is the only guide that you would have to read in order to create your own personalized marketing for eCommerce and grow your business.
In order to be on the same page, we have broken down this article in mainly 3 headings, which are as follows
– What is Personalized Marketing?
– Benefits of Personalized Marketing for eCommerce
– Top 6 Personalized marketing Tips For eCommerce
Moreover, as you will go through, you would find further subdivisions to ensure easy and clear learning. With that said, let us begin with this ultimate guide to learn Personalized Marketing for eCommerce.
What is Personalized Marketing?
Personalized Marketing is a marketing effort to create a one-on-one experience for each visitor that enters your website.
Moreover, in eCommerce, this is to replicate an experience that a customer might have when he or she enters a store and a salesperson recommends a product based on their inputs.
The only difference here is that the position of a salesperson is taken over by data and algorithms.
Here you would also need to note that personalized marketing for your eCommerce needs to specifically be personalized for every single user that enters your site. And all this would depend on their choices, their past purchase history, recently viewed products, their demographics, and more.
Although this might seem a lot of trouble to go through, in order to start your journey we have mentioned 6 Personalized marketing Tips For your eCommerce. But before that, let us find out the benefits of personalized marketing for eCommerce.
Benefits of Personalized Marketing for eCommerce
Increases Conversion Rate
The only first concern, every online retailer or wholesaler must have is to increase the conversion rate of the store. It is the percentage of people who visited your store and purchased something by the total number of visitors to your store.
Now if you are concerned that your conversion rate is drowning, then maybe personalized marketing for eCommerce can be a savior.
You need to understand one thing that, Your customer needs more than just a product from your site. They wish a better experience, proper attention, and easy purchase whenever they visit your store.
When they find one, they are more likely to make a purchase along with the fact that you would be gaining a word of mouth too.
Boots Brand loyalty
According to Invesp, 56% of online shoppers are more likely to return to sites that personalize their shopping experience by recommending them the product.
Moreover in a study by SmarterHQ, 80% of the frequent online shoppers only buy from the brand that personalizes the experience.
You would too agree that you are more likely to see a product in the recommendation section of Amazon, which will lead to another page, and then maybe the purchase of a combo offer might seem a fair deal.
Such small yet smooth transactions from the eCommerce giants help to gain brand loyalty, which in terms of marketing would be another returning customer. Hence if you wish to bring this on your site, personalized marketing for eCommerce can really help you do that.
Increases Interaction and Engagement
There are some really interesting techniques for personalized marketing for eCommerce which we will discuss that can actually involve the customer's consciousness in the process of recommendation and selling.
Moreover, as the engagement on your site increases, the sales of your product increase too. The reason could be the trust that was built due to the interaction between your site and your customer.
Hence when you personalize an experience you not only bring conversion but also the trust of your customer, which is very important in eCommerce.
Enhanced Search Compatibility
Today, internet users are more specific about the product they are searching for. They know what they wish to purchase and appreciate if you could help them find it quickly.
Well with personalized marketing, where you are aware of the likes, dislikes, their preference, and past purchase history, you are more likely to show them what they exactly might be looking for.
And that specific product result is what we call the best experience for a customer.
Create a Distinctive Identity
Be it Amazon, Netflix, or Spotify, they have managed to acquire customers irrespective of the competition they are in.
They may be delivering the same product as the competitors are but on the basis of personalization these brands have stood out as the most distinctive and popular brands on the planet.
You know from the above points that personalized marketing for eCommerce can bring loyalty, trust, growth, engagement, and conversion. With all these by your side, not only will it help you boost your products, but also your brand name.
Top 6 Personalized Marketing Tips For eCommerce
Following tips for personalized marketing for eCommerce, are a bundle of choices to choose from. We recommend you to start from the first tips and make your way up, as you start to experience the benefits yourself.
Create a Vivid Buyer's Persona
The very first tip to start personalized marketing for eCommerce would be to understand your customer. Moreover taking this a step further, you shall create your buyer's persona for every section of customers that might be interested in your product and will visit your site.
The first step here would be to pick the section of customers that are most likely to be your customer.
To start with, here are some questions that you should answer. Note that there can be more than one answer to the question. The more specific the better it will be.
Who is more likely to be your customer? (Men or Women)
What would be the age group that will be interested in your product? (Kids, teens, Adults or elder people)
Who would be purchasing your product? (Teens, Adults or elder people)
Who will be able to afford your product? (Everyone or Specific earning bracket)
How frequently will they be purchasing it?
Well, the research for personalized marketing for eCommerce doesn't end here. You shall continue questioning the types of persona's that are interested in your product and what they might be interested in.
Do this for each category of your product list and create as many persona's that are likely to buy from you. This will help you understand your customer more specifically and would be able to give a better customer experience for them.
Have a Lots of Data
The last thing that you need is a false buyer's persona for personalized marketing for eCommerce. So once you are done creating your persona in the first place, make sure you check with the recent data that is available on the internet.
If possible, you can also create your own survey to find out what exactly your targeted customer looks like. You could take help of Survey Monkey, Google form and Social media to start with.
Now with all this data, you are all set to frame or even reframe your site according to the customer. What all can you do to make personalized marketing for eCommerce effective? Here are some of the most effective tips for you
Take use of Quizzes
Online quizzes are some of the most interesting and engaging methods to interact. Moreover making them a part of personalized marketing for eCommerce to know your audience can be the best way.
In a quiz, you can directly ask your customer about what they are looking for, what are their preferences, and until and unless you start nudging them, they would be more than happy to be part of your "knowing the customer" section.
Focus on Personalized recommendation
The key is personalization. Be it in recommending the product according to their past purchase history or be it their recent searches. Quizzes as we discussed are already a great way to know what they are looking for.
Moreover, if you could take this a step further and recommend different options of similar products on your site, it could boost up your engagement. Some of the best practices are Cross-selling and Down-selling.
Personalize your email
Be it a cart abandonment email, or a mail promoting a new range of products that you introduced. Make sure that every mail is personalized based on your customer.
Here, personalization isn't just about adding the first name but is about sharing the most related products according to the way they interacted with your eCommerce.
This can be the product they added to their wishlist or a kind of product they have shown the most interest in. In a survey by SmartHq, 70% of millennials feel frustrated with brands that send irrelevant emails.
Make sure you don't become a part of that category rather work on your email list and bring a more personalized experience to your eCommerce.
Invest in eCommerce Chatbots
The last tip for personalized marketing for eCommerce would be to have your own eCommerce AI chatbot.
This might not be a small investment of time and capital, but having said that, a good AI chatbot can actually work as a virtual salesperson and recommend the right product to your customers.
Also in order to improve personalized marketing for eCommerce with a chatbot, you can also create it in a way Cross-sell, down-sell, or find the best deal for customers, in order to increase your conversion.
Bonus Read
We aren't lying when we say personalized marketing for eCommerce is the future of online retail stores. Sooner or later, big or small, every eCommerce would be diverting its effort towards personalization for the customer.
As an early bird, you need to make sure that you are among the first and brightest generation of marketing to adopt this technique and reform the way your eCommerce interacts.
If you would like to know more about how you can grow your eCommerce, subscribe to PixelPhant email newsletter below. We will update you with your personalized list of articles that will help you boost up your sales.
Try PixelPhant for free
---
Use PixelPhant to get more conversions for your online store with better product images.

Background Removal | Clipping Path | Color Correction | Cropping & Resize | Retouching | Shadows