Optimize Images: How To Do Image Optimization To Boost Conversions?
Updated on November 2, 2022 in
Photo Editing
by
Chetan M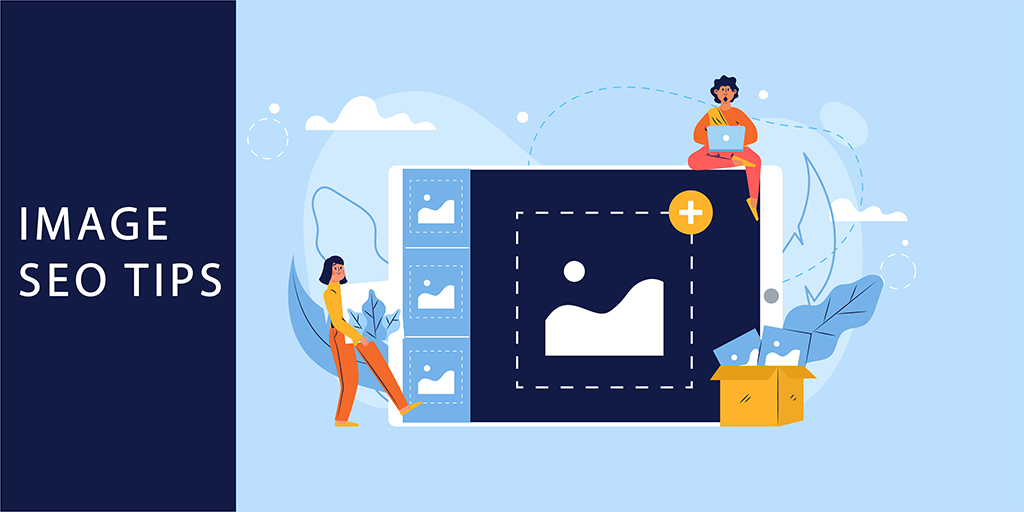 Ever wondered why your product images do not show on Google search? Well, you can try to optimize images for the website.
Will you admire it if the huge image size increases your website loading time? Absolutely not!
Well, the major cause of this must be you have not done the image optimization. The unoptimized images may hurt both the user's behavior and conversions.
In this article, I will discuss how you can do image optimization to get a higher ranking and more sales.
Here are the must-follow tips to Optimize Images for the Website
1. Name images with targeted keywords
The Renaming image with the keyword is the first type of concern to Google about the idea for the image. When you do image optimization you must know one thing. Any default file name that is inherited does nothing to explain what the product photo is actually about.
At the stage of naming images, the concern shall be to elaborate on the elements and use symbols instead of spaces. This is a good image optimization trick.
2. Click Images with Multiple Angles
Observe any well flourished online store, and will hardly notice one user is using a single photo for any of the remaining images. This is because they optimize images for websites. Correct product photography helps display briefly useful product features. Therefore, one must include a good variety of shots and do image optimization on the selected ones.
3. Display Images with Correct Dimensions
If the image is too large then it will cause issues with your specific page load time. it becomes necessary to do image optimization for such cases. And if it is too small then your images will look grainy or shabby with poor quality. This is the reason you must do image optimization.
You can use the pixels to measure the different dimensions of your images. Your particular iPhone will have something different lies in the range of a 12 Megapixel camera, which directly means that the pictures it clicks will have a consistent of twelve million pixels.
The photos clicked by the 12mp camera will be having 3000px x 4000px. For the particular e-commerce photography, that mentioned size is not as relevant. The adequate size for your product photos clicked should be 1028px by 1028px, whereas your remaining photos should be under 1000px on both of its sides.
4. Minify images with apps or plugins
The term minifying states the adoption of a compression algorithm or some app like Minifier to reduce the image size, enduring the minimum feature.
Normally, the change is hardly visible from a layman's eye. But the merits of a responsive site are uncountable, involving improved conversion, engagement rates, and enhanced customer trust. Use a good app as Minifier to optimize images for the website and see the
It would be fortunate to say that Shopify's activities are automated for its specific buyers. So, the only thing to worry about is on what platform is your store serving?
Sell more with professionally edited product images.
5. Add alt & title attributes
Tagging an image with the alt attribute helps in image SEO boost. This is an essential step to image optimization for the website. Alt text displays when the image does not load on the browser and tells search engines what the image is. And image title text displays mouse-over. Adding alt text on the image is recommended for image optimization since it has potential SEO benefits, whereas image title text does not.
6. Click Photos with a White Background
To replace the background of specific photos with a good white background make sure to have consistent great looking and elegant images. White backgrounds are considered standard on every online store, because of some good results for the same. When you are working on it you must keep this in mind to optimize images for the website.
An entrepreneur can easily use editing software, such as Adobe Photoshop to replace the background of particular product photos with the respective white background. Or you can easily let the services like PixelPhant do the post-production work for you.
7. DIY Photography Set-up
Establishing attractive e-commerce photography demands clicking the perfect photos. One can create a DIY setup for photography, and execute the product photography, to make sure to have the perfect photography setup.
An e-commerce photography setup need not be necessarily an expensive one. But some areas are crucial to investing to capture quality photos:
A DSLR camera or a smartphone can be used. Most smartphones today use camera lenses for not just clicking the standard product photos for a user. Using a good smartphone can serve to have the perfect images and access to unique photography applications.
A light source is a key point to be concerned about. It is essential to have proper lighting to capture bright images and make a difference in the image quality. A beginner might feel it is easy to work with natural light, as a source. But, using artificial light will help eliminate shadows from a specific image.
A white sweep is also an important consideration. The sweep will help diffuse the lighting over and across the image in an even manner and make the editing part much easier for photos.
A reliable surface needs expert eyes. For an idea to capture several photos, using a constant surface makes it comfier to store images.
A tripod of the camera can be the gadget baby. When choosing a camera tripod, one needs to achieve a consistent position every time. It helps easy placement of products without juggling up a camera at the point.
Wrapping up
This is our wrap-up on How to optimize images for a website. Ecommerce is a kind of expanding industry which means it is on pace to dominate the process of shopping. But recently, customers still love to shop in stores or in physical form where they can touch and feel the various products.
According to eMarketer, on average each and every industry, people prefer to shop in-store. The question then arises Why?
The simplest answer can be just because they can easily touch, feel, and even can experience the product before investing money. And that becomes the major flaw of e-commerce. Roll the dice hoping that it will fit or hope the result will be best. If it does not happen, then it means much more hassle is needed. Keep selling!
If you wish to learn more about eCommerce Product Photo Editing, Product Photography, and how to grow online, subscribe to the PixelPhant email newsletter below.
Beautiful product images across your website.
Background Removal, Clipping Path, Color Correction, Cropping & Resize, Retouching, adding Shadows, and more.

Try PixelPhant for free
No Card Details Required