15 Best Online Shopping Sites In Italy You Should Explore Today
Updated on April 6, 2023 in
Ecommerce
by
Alifiya Mustafa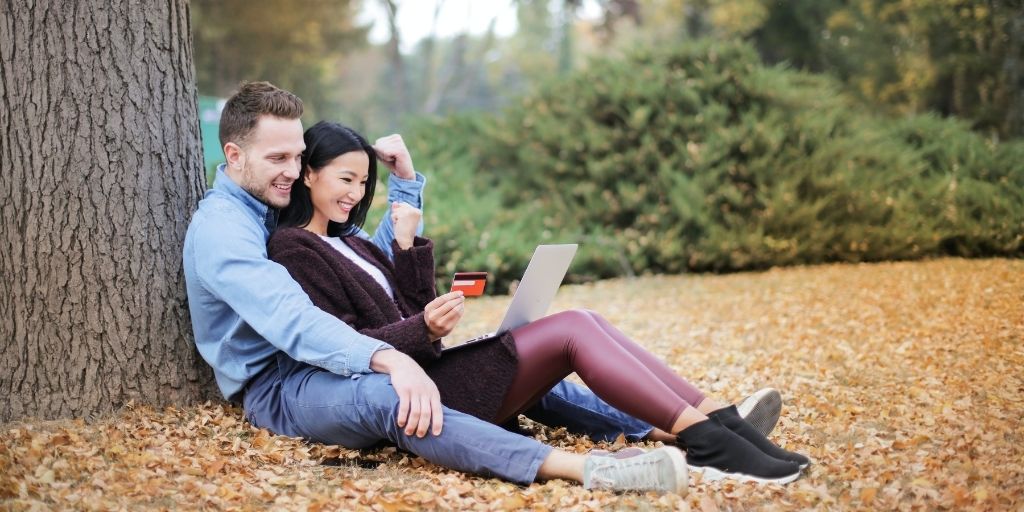 Italy and fashion are the pair made in heaven. Whenever the word "Fashion" pops into my head, the only place I can imagine is Milan, Italy.
Italy has contributed a lot to the fashion industry. Be it in terms of luxury fashion designers or the amazing place to find and learn fashion.
The best part is, the fashion in Italy is not just limited to streets or fashion shows. There are a number of online shopping sites in Italy that are filled with wonderful, chic, and high-profile fashion outfits.
The chances are, one or two pieces from these sites must already be hanging in your closet. If not, you must try these Italian fashion sites and upgrade your wardrobe today.
5 Best Online Clothing & Accessory Shops in Italy
1. Zara
Zara is everywhere and it is one of the most beloved online shopping sites in Italy. This online store is a one-stop-shop for stylish pieces for women, men, and kids.
Founded 47 years ago in Spain, Zara has now grown its branches to Europe, the USA, India, and many more countries. The outfits offered by Zara are trendy and stylish and everything is under a reasonable price tag.
2. Giglio
Giglio is one of the best online shopping sites in Italy. If you're looking to upgrade your style, then this Italian fashion store must be your luxury destination.
Giglio is devoted to style and is determined to offer a superb experience to its customers with over 300 fashion and luxury brands for men, women, and kids.
What was born as the one-man company in the 1960s by Michelle Giglio, turned out to be an Ltd. company in the 1970s. The business is still owned by the Giglio family and this family business has now even turned to a joint-stock company.
If you have gone anywhere near Palermo, you must have seen the beautiful site of Giglio Boutiques, and if not, then this online shopping site in Italy is open to delivering its styles across Italy and more than 150 countries.
3. Next Italy
Founded in 1864, Next has gained a lot of popularity across the world. Every piece of clothing and accessory at Next is trendy, fashionable, and comfortable.
It offers a wide variety of product selections. From world-class dresses to footwear, accessories, home essentials, baby essentials, and more, this online shopping site in Italy has everything for everyone's desire.
4. MODES
MODES is another Italy-born online shopping site in Italy. With the vision to build a unique fashion project based on innovation and young talent, Aldo Carpinteri founded MODES.
Located throughout Italy and Switzerland, MODES is one of the most adored online shopping sites in Italy. Along with its own clothing pieces, you can also find some amazing fashion from the top brands like Amina Muaddi, Balenciaga, Saint Laurent, and more.
5. Italian-Collection
As the name suggests, Italian-Collection has everything best that Italy has to offer. You can find high-fashion designs from well-known designers like Versace to small artisans like Pietro Ferrante on this online shopping site in Italy.
The store offers everything in fashion as well as lifestyle products like home accessories and even food from small boutiques. Italian-Collection has more than 12000 products from more than 200 Italian and international brands.
Become Our
Referral Partner
& Earn Commission
5 Best Online Makeup & Skincare Shops in Italy
1. Sephora.it
Sephora is huge. The brand has its roots in the USA but has expanded itself throughout Europe and still growing in Asia. it is one of the best online shopping sites in Italy for makeup and skincare.
This online shopping site in Italy is the best place to buy everything you need for your inner beauty regimes. You can find a wide selection of cosmetics, skincare, perfumes, bath, body, and hair products from top brands. This online store is also known for its discounted price on retail products.
2. Notino.it
Notino is an Italy-based company and of the best online shopping sites in Italy as well as throughout Europe. As soon as you visit its website, you are welcomed with calm aesthetics and a clean look of the website.
It has everything from makeup to skincare, hair essentials, oral care, and hygiene. This online shopping site in Italy has a huge variety of products for every member of your family and for all ages.
Douglas is you another head-to-toe treatment. It is the leading beauty platform in Europe. This online shopping site in Italy offers more than 16000 lifestyle and beauty products in online shops and over 2000 stores.
This online shopping site in Italy deals in all kinds of cosmetics, skincare, perfumes, and hygiene products for men and women. In fact, you can even find some amazing nutritional supplements and health accessories to improve your daily lifestyle.
4. Collistar
Collistar is one of the online shopping sites in Italy that was founded in the fashion capital of the country – Milan. This Italian shopping site deals in its own unique products of high quality.
Collistar has a remarkable range of products including makeup, face, body, and hair care. The brand takes pride in its sustainability measures by carefully selecting its ingredients to help preserve natural resources.
It uses recyclable and reusable packaging to save the earth from plastic waste and works hand in hand with Italian suppliers to keep its production processes sustainable, ethical, and authentically Italian.
5. Kiko Milano
Kiko Milano is a luxury brand dealing under very reasonable price tags. This online shopping site in Italy is inspired by the Italian tradition of fashion, design, and art. Founded in 1997, the brand has spread its footprints across the world.
With over 770 stores in 15 countries and its online shopping services in 35 nations, this Italian shopping site offers a high-quality range of more than 1400 products. Kiko Milano has a variety of makeup, accessories, beauty, and skincare products. You can find trendy shades, tones, and textures that fulfill the high demand of the next generation like yours.
Best Online Department Shops in Italy
1. Amazon Italy
Amazon has always been the number one choice for many countries. With on wide range of products in one place, on-time delivery, easy return and refund policies, and excellent customer service, it deserves to be among the best online shopping sites in Italy for department store needs.
2. eBay Italy
eBay is known for having even those products in stock that most websites do not have. This online shopping site in Italy serves average daily traffic of more than 36 lakhs visitors in Italy.
It runs amazing offers and discounts on almost all categories of products. And, with great quality of products and service, Italians love their eBay hub.
3. ManoMano
ManoMano is an amazing online shopping site in Italy that takes care of your indoors as well as outdoors. It is one of the best online stores to buy products for your home and office. It has a huge variety of products for home and living, bathroom, plumbing, lighting, gardening, tools, and much more.
It is a leading European shopping site specialing in gardening, home improvement, and DIY. If you are a DIY person and loves renovating your home and gardening areas, then ManoMano is the place for you.
4. Zalando
Zalando is one of the best online marketplaces in Italy to buy and sell products. It is available in 23 European countries including Italy. This online shopping site in Italy has a unique collection of clothing, footwear, accessories, and sportswear – all touched with premium European style.
It is one of those online shopping sites in Italy that is the hub of popular leading brands like Nike, Adidas, Mango, Moschino, Converse, and more. Zalando offers a huge collection of products for all men, women, and kids.
5. Unieuro
Unieuro is one of the best online shopping sites in Italy for buying electronics and home appliances. The place is offering technological solutions through more than 5000 stores as well as its powerful online presence.
Unieuro deals in all kinds of gadgets, mobile accessories, home appliances, gaming accessories, and much more. The website runs regular offers, so next time if you're looking for a good deal in electronics, don't forget to land on this Italian shopping site.
Bonus highlight – Capo Serio
Now before you take a leave, I have another online shopping site in Italy that I can't help but reveal as a bonus (because fashion never ends in Italy).
Capo Serio is an incredible online fashion store in Italy that you just can't resist. This online store has a huge collection of fashion for men, women, and children. From accessories to clothing to shoes, Capo Serio has products from more than 50 leading designers like Dolce & Gabbana, Burberry, Diesel, and more.
Along with great fashion, the website proudly highlights its top customer services like fast shipping, free returns, and excellent support. So, if you ever visit this website, there are high chances that you're going to fall in love with its unique designs and high fashion.
Dive Into It
Italy is the hub of fashion and unique styles and Italians love everything that the place has to offer. There is not a single product that is hard to find in this vibrant country – there are online shopping sites in Italy for everything.
If you are in Italy or anywhere in Europe, you must explore these amazing Italian shopping sites. The best part? Most of these websites are operating worldwide. This means you are never too far from getting your hands on any premium Italian product.
I hope this article helped you elongate the list of your shopping destinations. Now, before you go, don't forget to subscribe to our newsletter below to learn more about eCommerce, shopping, photography, and more.
Also, if you are an eCommerce business owner, it's time you start making your images more attractive and professional. Take your free trial with PixelPhant now👇
Beautiful product images across your website.
Background Removal, Clipping Path, Color Correction, Cropping & Resize, Retouching, adding Shadows, and more.

Try PixelPhant for free
No Card Details Required