8 Best Multi-Vendor eCommerce Marketplace Builder Platforms
Updated on January 4, 2022 in
Ecommerce
by
Payal Gour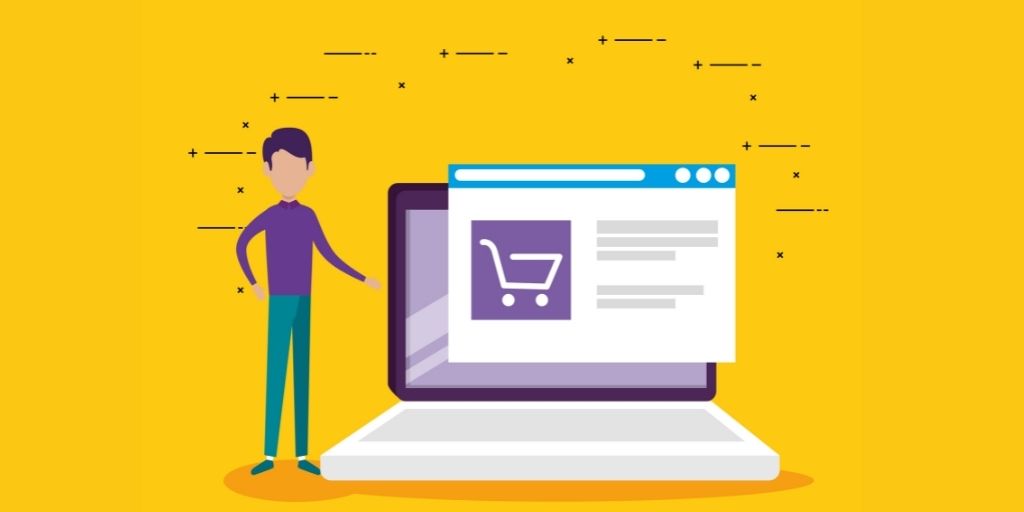 When it comes to creating an online marketplace in 2022, you have got hundreds of options to choose from. Each with its own benefits and flaws.
But to get all the benefits, you need to know the best Multi-vendor eCommerce Marketplace platforms to build YOUR eCommerce website & apps. Out of 477 options to choose from, we have listed down the 8 Best Multi-vendor eCommerce Marketplaces to build your eCommerce and run it successfully.
These are sorted out based on
Ease of use
Competitive pricing
The scale of growth
Customer support in case of a crisis.
To be on the same page, here's a quick FAQ of what is a multi-vendor eCommerce marketplace.
What is a multi-vendor Marketplace?
A multi-vendor eCommerce marketplace platform is a place where multiple sellers come together to sell their own products.
These sellers have their own seller's accounts and they manage their own inventory. But the transactions are taken care of by the marketplace operator itself. To be very precise building your own marketplace platform is like building your own Amazon or eBay.
Other people come to your eCommerce marketplace platform to sell their items online
So with this, we are assured that this article can help you push start your journey to build your eCommerce website using the best multi-vendor eCommerce marketplace platforms listed below.
Hence without wasting any more time, here is the final list that you are looking for.
8 Best Multi-Vendor eCommerce Marketplace Builder Platforms
1. Zeilcommerce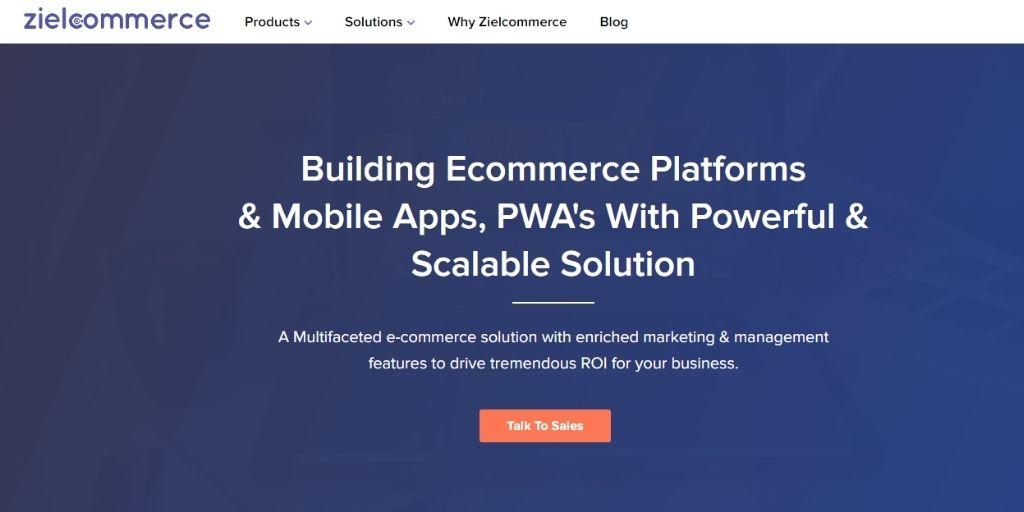 Zeil Commerce is one of the most trusted and among the best multi-vendor eCommerce marketplace platform that one can use to build an online marketplace. Unlike other builders, Zeilcommerce has brought design and usability together.
It gives you complete control over the way your website looks, both inside out. In addition, it comes with some amazing in-build tools for marketing and managing your marketplace.
Another key feature that is worth mentioning about Zeil Commerce is the fact that it is super easy to use. This can be the best Multi-Vendor eCommerce marketplace platform to build your own online marketplace even if you are a beginner.
With one-time payment software, you can start your own marketplace with Zeil Commerce and grow it with the tools integrated to help you throughout the journey.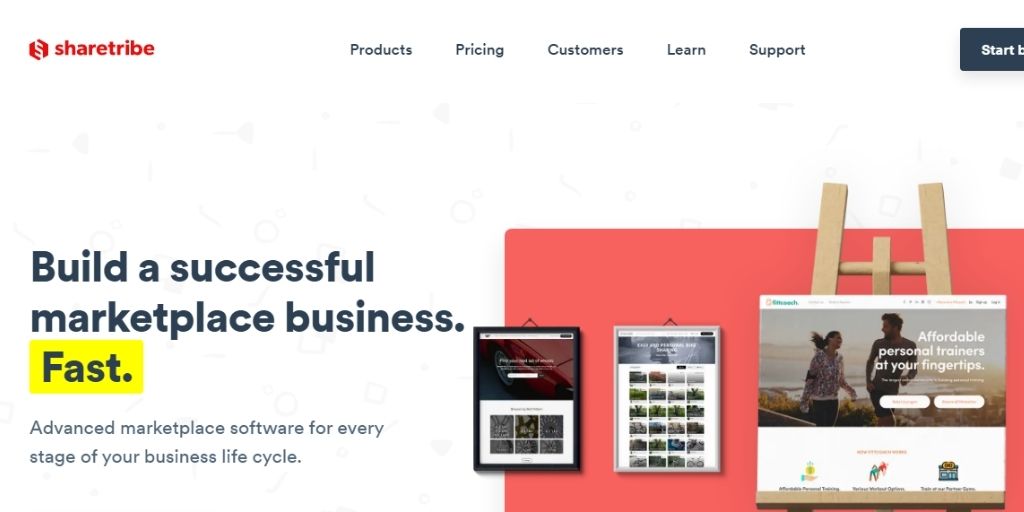 Sharetribe has managed to come up as the most distinctive marketplace in the following list of the multi-vendor eCommerce marketplace platforms to build your eCommerce website. Why?
Unlike other multi-vendor platforms that only deal with selling products, Sharetribe also allows the sellers to list services and retail. On the buyer's end, they get features to sort out the seller based on the pricing, review, and relevancy.
Moreover, with the help of map view, you can help customers find the local vendors on the map. This functionality allows you to build a multi-vendor eCommerce marketplace platform where both real-world and online marketplaces interact.
Lastly, Sharetribe has also managed to ensure that you don't need to worry about the payment process as you can select the fixed price, or commission, or both for the sellers. Once done, the payment will automatically get transferred to your Paypal account.
3. 3D cart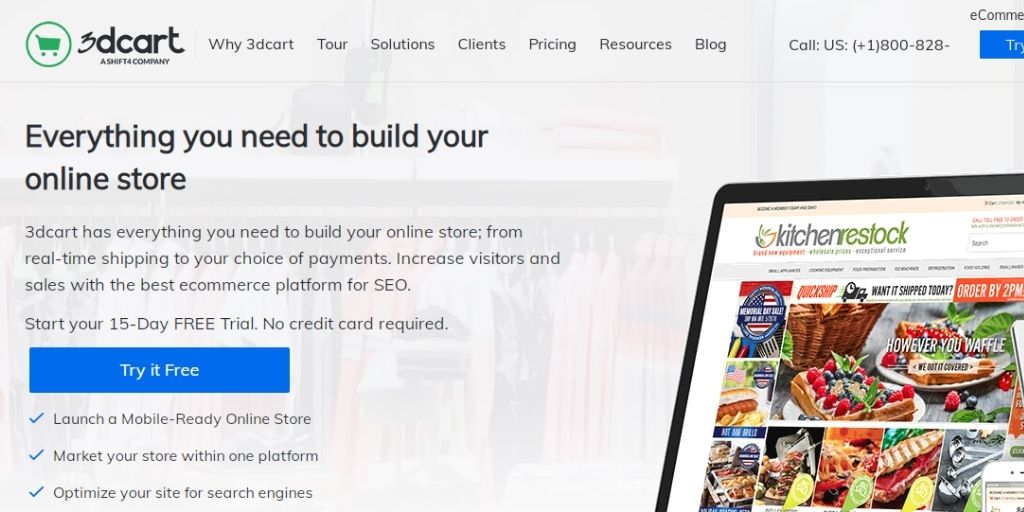 If you have been on a hunt to find out the Best Multi-Vendor Marketplace Platforms to build your eCommerce website, then 3D cart might be the most popular reference across the web.
Let us tell you that the hype is real. 3D cart is among the few platforms that have been a great companion for beginners that are looking forward to starting a marketplace for multiple vendors.
One of the key features that one should be aware of about 3D cart is the in-build SEO process for better and quicker reach to the audience. Advance inventory and reporting system to report you when the products are about to go out of stock and the number of sales and ROI of the marketplace respectively.
Moreover, if you face any issue, you could find a solution in the discussion forum or can contact customer support 24/7.
4. Shopify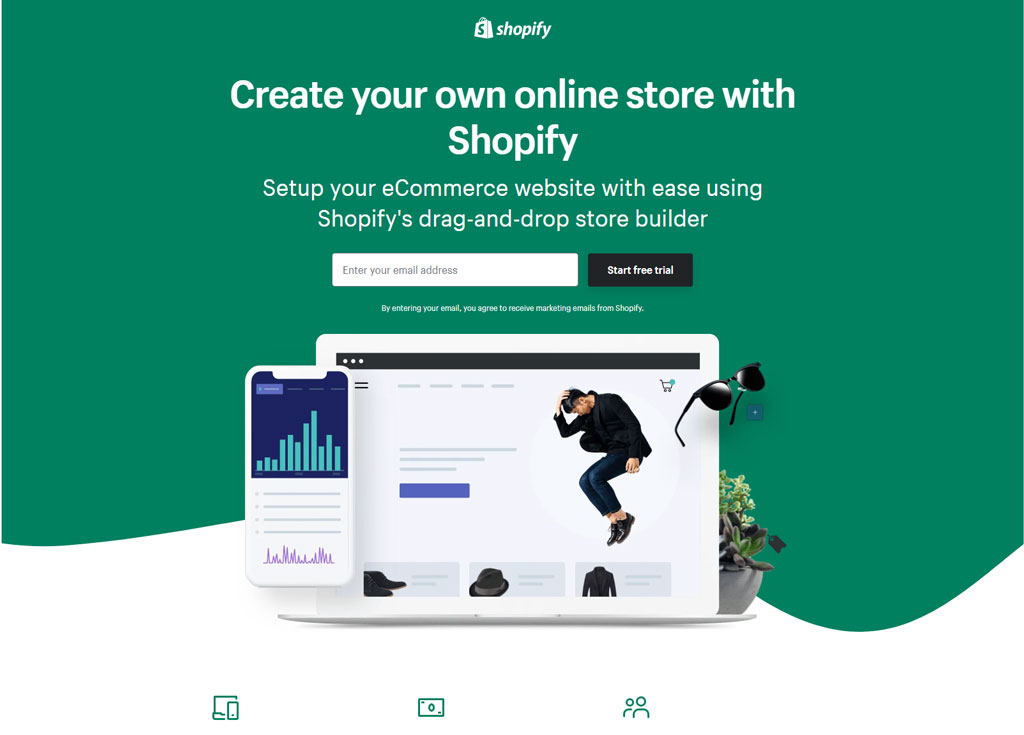 Shopify is among the best eCommerce website builders that allow people to start their eCommerce store. In addition, it also allows you to convert your eCommerce store into a full-fledged marketplace.
Now if you are already familiar with Shopify, it would be a piece of cake. And if you are unaware, then let us tell you that it is the easiest drag and drop builder which allows you to ensure design your store with some of their most attractive themes.
On Shopify, you can add unlimited vendors, unlimited products and also sync the products from other eCommerce. In addition, you can set up multiple commission structures for vendors and manage your marketplace like a breeze.
5. BigCommerce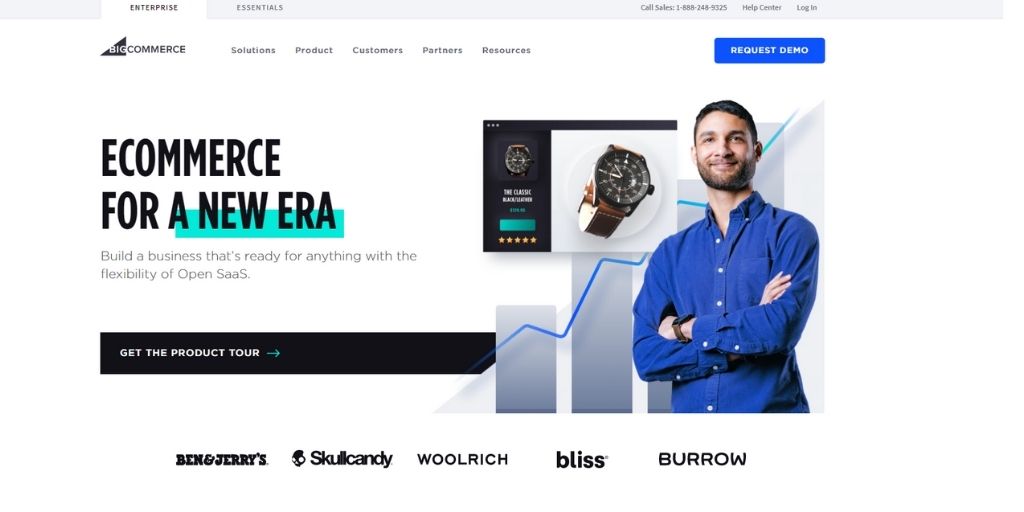 Just like Shopify, Bigcommerce is another best Multi-Vendor eCommerce Marketplace Platforms to Build Your Ecommerce website. With BigCommerce, you can convert your eCommerce store into a complete marketplace with ease.
Once you do, your dashboard turns into an admin panel where you can allow other vendors to sign up. But unlike other platforms that we discussed, with Bigcommerce you can create different membership plans that vendors would have to pay for to sell on your marketplace.
In addition, you can also create your own commission rate for each product that a seller sells on your marketplace.
6. Opencart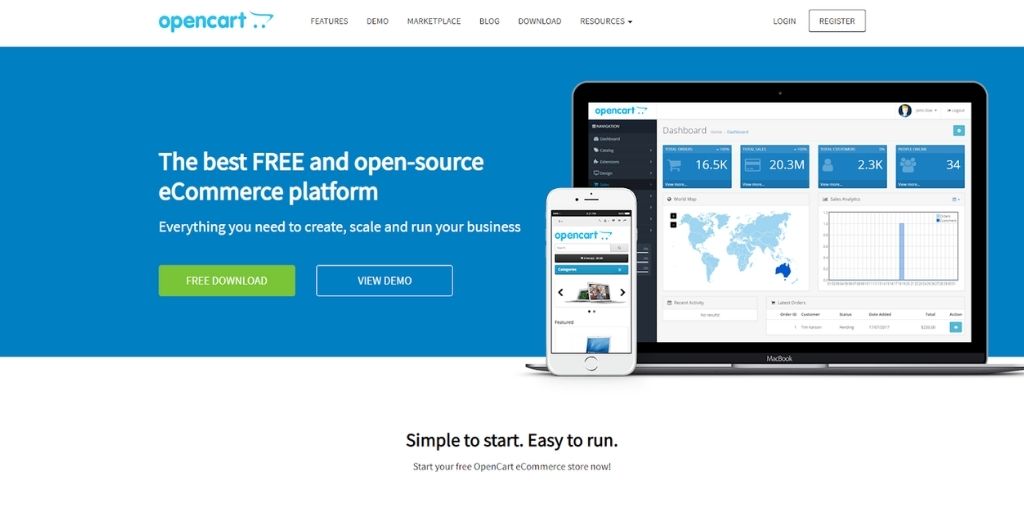 Opencart is the open-source PHP system that allows you to run your eCommerce smoothly along with the tools to set up the online store. Moreover, along with the Opencart marketplace extension, you can easily convert a store into a complete functioning marketplace.
The reason to add OpenCart to the list of Marketplace Platforms to Build Your Ecommerce Website is fairly simple. The essential features/tools by OpenCart.
It offers you seller's profile setting, Product management, feedback, payment and shipping method support, seller review and commission management system.
7. Magento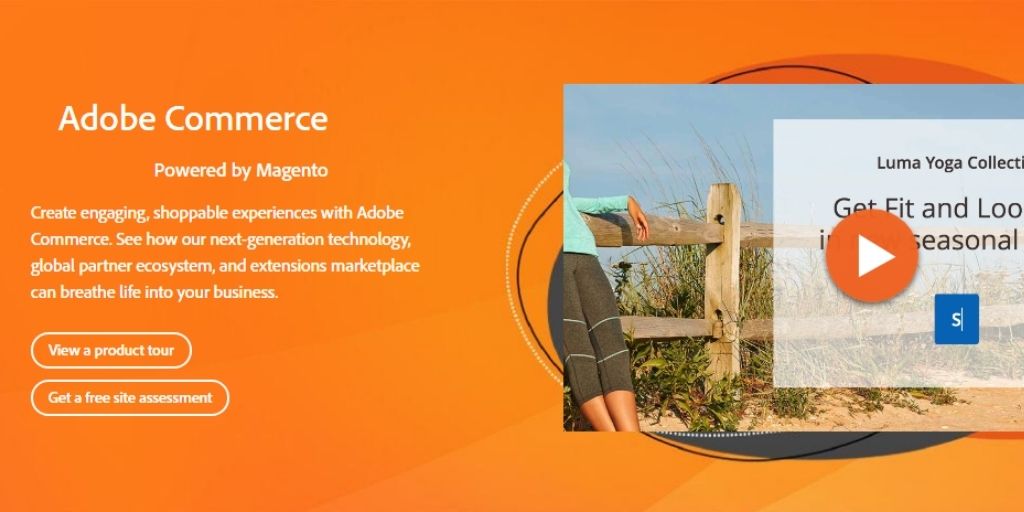 Another Best Multi-Vendor eCommerce Marketplace Platforms to Build Your Ecommerce Website would be the Magento in this list. To start with, Magento allows you to run your eCommerce but to create your own multi-vendor marketplace, you would need to install the "Marketplace" extension.
Once done with installing the extension, your vendors can request to sell on your marketplace. You can approve the request and lose their product.
Moreover, you can also set up a commission based on the product you are selling, or they can have a common commission for all the products sold on your marketplace.
8. CS cart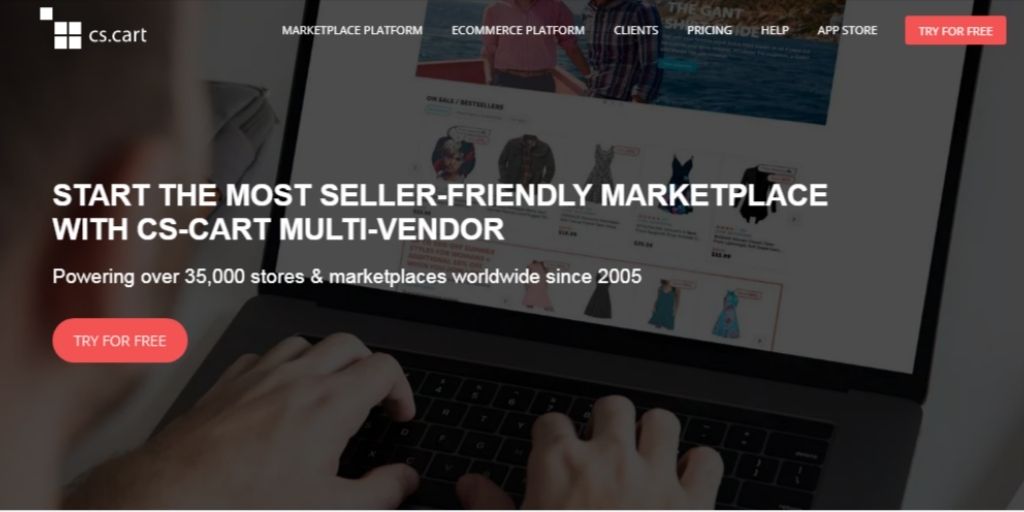 Lastly, this list of Best Multi-Vendor eCommerce Marketplace Platforms to Build Your Ecommerce Website can't be concluded without adding that CS-cart. Most importantly, you must know that this platform is used to create specifically a marketplace.
It means you won't require any external extension to run or grow your marketplace. All the essential features that you may need are already included in the plan itself.
With CS cart, you vendor's get a dashboard of their own where they can check statistics, sales, income, etc. Moreover, with CS-cart, vendors can also get reviews, but the control of this is with the vendor itself.
Now regarding the commission, you can set a flare fee to sell on your platform or a percentage for vendors. All the money from sales on your marketplace first comes to you and further you can distribute it to the vendor after deducting your commission.
Bonus Read
Even though we have shared the best multi-vendor eCommerce marketplace platform for you to build your own eCommerce, there are some additional notes that we would like you to remember.
Start by targeting a particular niche. Amazon started as a bookseller and targeted a particular group. Hence ensure to control the greed and start small to grow big.
Ensure to find vendors that fulfill the demand in your particular niche.
Ensure that you are using high quality product images to build brand trust. You can even outsource the images to the best product image editing services.
Focus on SEO and marketing consecutively while growing. If done right you can result in the first few weeks itself.
Running a multi-vendor eCommerce marketplace requires a lot of strategies, as well as a team that is dedicated to helping you achieve your goals. If you are in search of such a team for eCommerce product image editing post-production, PixelPhant Enterprise in one place solution. Get a free image editing trial by clicking on the "Get Started" button below.
Try PixelPhant for free
Use PixelPhant to get more conversions for your online store with better product images.

Background Removal | Clipping Path | Color Correction | Cropping & Resize | Retouching | Shadows