Mobile Marketing Strategy – Why & How to Make the Most of It
Updated on February 13, 2023 in
Ecommerce
by
Alifiya Mustafa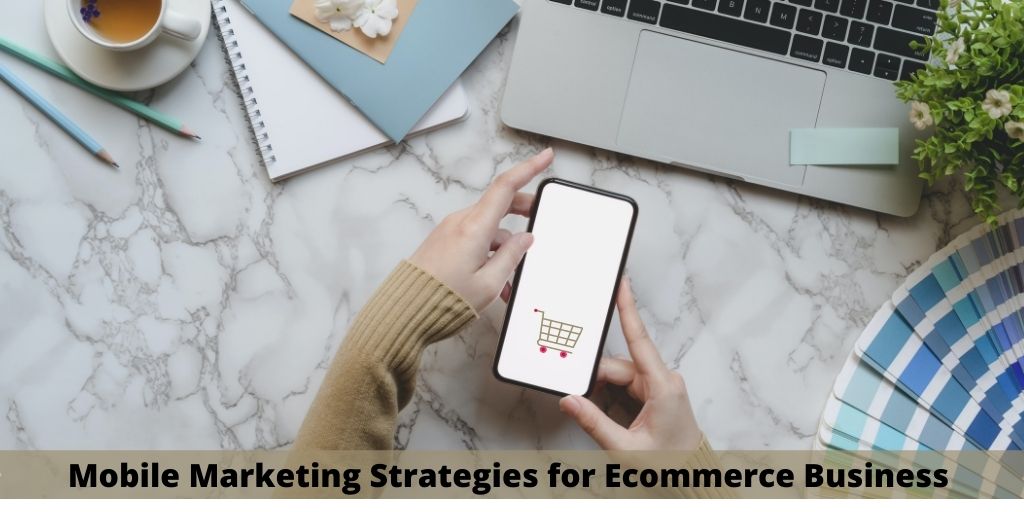 Readycloud says that 95% of the buyers do mobile research before purchasing an item online or from the store. And shockingly, the study also says that almost 2 billion people shopped only through mobile last year.
There are currently 3.8 billion smartphone users in the world. The number speaks for themselves and this clearly shows that mobile is the most popular device when it comes to shopping.
In fact, the data provided above simply talk about smartphones, it doesn't include any mobile tablets and other mobile devices that count for a lot of traffic. This is what makes mobile marketing the most beloved asset.
The eCommerce industry has proven its worth and is growing at a remarkable pace. The competition and hunger to become the best among eCommerce business owners are benefitting customers into getting the best quality services with the best quality products at a very reasonable price.
To stand out in this rising competition, your eCommerce business needs to come up with the best promotion and marketing tactics to expand its market share.
Mobile marketing is an excellent and trending method to promote your brand and catch the eyes of more and more customers.
If you are an aspiring eCommerce business owner who is walking with a million ideas in mind to boost business growth, then it's time you put the mobile marketing strategy at the top of your list and begin the promotion game.
What is Mobile Marketing?
Mobile marketing is a filtered marketing strategy that narrows down the target audience who specifically uses mobile devices.
Implementing a mobile marketing strategy is a very versatile option as it allows you to reach your target audience through different channels such as mobile apps, email, SMS, social media, content marketing, etc.
What are the Benefits of Mobile Marketing?
The usage of mobile has increased massively, whether it is to search for information, socialize, play games, keep a track of your daily routine, storing business plans, or shopping. Mobile has become the most chosen medium to perform every online activity.
Businesses are opting for the mobile marketing strategy as it provides some of the amazing and effective benefits, such as:
1. Instantaneous Tracking of Response
Mobile users use mobile everywhere. At home, at work, while traveling, and possibly everywhere. Tracking mobile users is very immediate and you can communicate with the users in real-time.
It is convenient and effective at the same time as your every action, such as email, pop up ads, SMS, or push notifications are all likely to gen an immediate response.
A mobile user uses the mobile phone for approximately 3-5 hours a day. This makes it a lot easier for a mobile marketing strategy to work a lot effectively.
2. Easy to work with
When it comes to SEO, pages optimization, or PPC, mobile marketing strategy is a lot easier to work with as compared to any other marketing strategy.
Mobile marketing doesn't require much of the technical skills to handle and keep tracks of the things
Google Analytics provides a dedicated tab that keeps the data of mobile users exclusively for easy tracking. You can learn more about eCommerce SEO Mistake that you must avoid.
3. Wider and Diverse reach to the Audience
As explained in numbers, the range of mobile users is remarkably higher than the other devices, especially when it comes to eCommerce. When implementing a mobile marketing strategy, your eCommerce business reaches a wide range of audiences who are more likely to see, explore, and make a purchase if they find your products worth buying (which we consider you have already taken seriously).
Mobile marketing strategy allows you to reach the audience via not just one but several ways such as through SMS, emails, social media platforms, etc.
You might think that some of these platforms may be accessed through other devices, but the users usually access such notifications through mobile phones faster as compared to other devices.
More people are using mobile, more people considering exploring such eCommerce websites through mobile phones, and more people checking such things through mobile faster as they carry this device all the time and every place. You can learn more about why customer intelligence is important to grow your business.
4. Cost-Saving
As discussed before, the mobile marketing doesn't require much technical skills and can be achieved efficiently if you put some consistent, effective efforts.
When you successfully reach your target audience through platforms that mobile users usually dwell on, it saves your cost of investing money into paid marketing.
The money that you invest in a few promoting campaigns is very little as compared to TV, for eg. social media marketing is a lot cheaper and effective as compared to other heavy mediums.
( Also if you are looking to learn about SMS Marketing for eCommerce, we have just updated our ultimate guide. 🙂
How to Implement a Mobile Marketing Strategy in your eCommerce Business?
Now that you are through with why you should implement the mobile marketing strategy in your eCommerce business, there are few things that you can follow to make the most of it.
1. Define Buyers Persona
When you choose to implement the mobile marketing strategy, it becomes necessary to determine the persona of your target audience. One thing is clearly filtered in your target audience, that is the 'mobile users'.
You can further define them on the basis of:
What is their location?
What is their age?
What is their gender?
What industry do they belong to?
What are their tastes and preferences?
What is their purchasing frequency?
This helps you to prompt your target audience in the most effective manner. It can be assumed that the buyers below the age of 25 generally do not check their emails as frequently as the buyers above this age. Which makes it easier for you to identify if social media or SMS would work better for this age group.
2. Define your Success Goals
We recommend that you set a goal for your mobile marketing strategy. If you see that you are reaching your goal as expected then you can plan on extending your goals and achieve things timely and successfully.
Ask yourself some questions like:
After how many months or days will we be comparing the data?
Are we reaching the targets on time?
Is it creating any change in my sales as compared to when we were not implementing this?
What is the range of that change?
How can we improve the implementation?
Can this strategy be combined with our other strategies?
When you have set goals, it becomes easier to identify whether what is working for you and what is not.
3. Prioritize your Mobile Marketing Strategy
As we know, mobile marketing involves multi-channel to target their audience. When you set goals, it is better if you prioritize the channels in which you will be investing most of your time, effort, and money if possible.
Let's say, for example, most of your target audience is well-engaged on social media and sometimes checks the SMS and most of them barely touch their email inbox.
This means that you are required to put most of your effort into social media marketing for mobile users and keep the email marketing on the least priority.
Prioritizing is a much better option rather than blindly investing all your assets that gains you only the unexpected negative results.
You can read about some Best Marketing apps to help you organize your mobile marketing strategy here.
4. Maintain Consistency
Consistency is the key to success. Not just for the mobile marketing strategy, but for everything you do. To get better results, it is important to work consistently in the long run.
Scattered and inefficient efforts won't do any good for your eCommerce business. Initially, set a day in a week or two during which you will be running your campaign specifically involving mobile marketing strategy and later mingle it with the day to day processes.
Breaking the effort in between might give you the results which are not reliable as proper efforts were not put, hence those will not be counted.
5. Keep a Consistent Check
Tracking is important to understand what reaping you the good results and where your mobile marketing strategy is going wrong.
Tracking reveals areas of improvement and also encourages you to keep moving when fruitful results are achieved.
You can make use of Google Analytics to keep the track of the mobile users to find out who clicked your website, who landed on which page, what medium did they use to reach your website, and how much time they spent on your website.
You can also install a CRM for your eCommerce company to keep the data of your customers and find out how well your sales are performing exclusively with the help of the mobile marketing strategy.
CRMs don't only keep the track of your customers but also of your employees. It is a more systematic arrangement of how your sales and sales team is working along with the data of various other departments of your eCommerce business.
The dashboard displays you a more catchy and understandable data of how your eCommerce business is working.
Hubspot provides free CRM that allows you to keep the daily track of your business.
Conclusion
Mobile marketing strategy is very versatile and pervasive as it can be implicated to most of the users in various ways. It allows you to catch a larger market share and brings you the potential audience which is likely to convert into sales leads.
There are many benefits of a mobile marketing strategy that overpowers other strategies types. However, there are a few things to keep in mind while implementing it so that your strategic campaign displays you the correct results that are solely the consequence of mobile marketing strategy. We highly recommended reading this article How Pinterest Marketing for eCommerce Business Growth.
If you wish to learn more about eCommerce, product photography, Product photo editing, and how to grow online, subscribe to the PixelPhant email newsletter below.
Try PixelPhant for free
Use PixelPhant to get more conversions for your online store with better product images.

Background Removal | Clipping Path | Color Correction | Cropping & Resize | Retouching | Shadows