LinkedIn will be one of the easiest ways to start generating leads for your business once you go through this article. Why? Because we are sharing everything that you need for LinkedIn Lead Generation Strategy. So sits back tight and get ready to take action once you go through this ultimate guide.
But wait. What do you understand by leads?
Leads are a crucial part of any marketing campaign for any business. They are the additional data that you directly collect from your customer to approach them in the future to make sales or alert them about your product.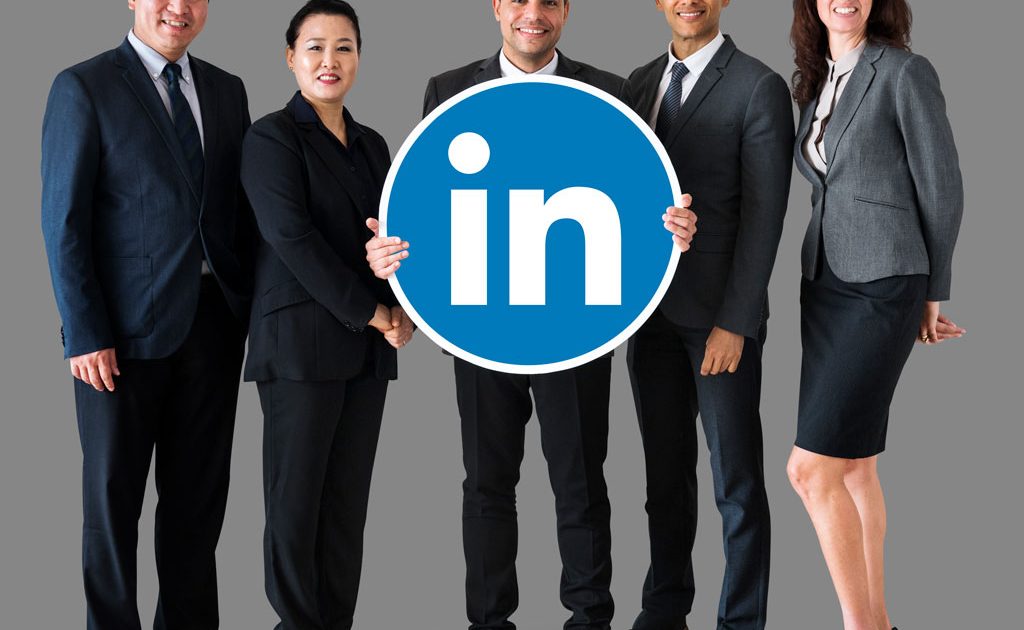 The data can be an email address, phone number, name, last name, preferred language, product, or anything that can help you understand your customer better.
As easy or hard as it may sound, it is very important for your business to know your customer and grow.
Why is LinkedIn Lead Generation Important?
LinkedIn is one of the most important yet underrated platforms that can work miraculously to generate leads for your business. Especially, if you are operating in Business to Business service (B2B), you shall know LinkedIn is the missing key for the leads you are looking for.
In a survey, it was found out that all the executives of fortune 500 are on LinkedIn. But that's not all. The point to note here is that 75% of them use LinkedIn DAILY.
LinkedIn has over 660+ million users (and counting more for the time you are reading this) among which 40% are reported to use this platform DAILY.
The emphasis on "DAILY" is clear upfront. The reason is to show you that your LinkedIn lead generation strategy and your spending are the investment you can trust. But still, if you think you need more convincing, here are 6 benefits you get from preparing LinkedIn lead Generation strategy for your business.
6 Benefits of Generating Leads on LinkedIn
Targeted leads
Not everyone on the internet is going to buy your product or book your service. You have your own target audience. The same goes for leads.
Not every lead that you collect will be beneficial unless it is from a targeted set audience. LinkedIn lead generation allows you to be as specific as the name of the company and the position of your respective customer.
If you know who your customer is you can reach out to him by narrowing down your targeting on LinkedIn.
Quality of leads
With a proper LinkedIn lead generation strategy, which includes the targeted audience, converting copy, and eye-catching offers for potential customers, you get a lead that actually converts.
LinkedIn is a hub for working professions, and lately, it has become more than just a networking app. Users on LinkedIn connect and become part of the business they like. Hence, when they fill in your lead, the chances of them converting are much higher than any other platform.
Even on the other end, it was found out that people tend to trust brands more to whom they are connected through LinkedIn or came across on LinkedIn.
Hence your efforts aren't for nothing. The leads that you generated using LinkedIn are more likely to be your customer.
Active User Ratio
You already know that there are more than 660+ million users out of which 40% are daily users. But this isn't it. LinkedIn has a clear goal to reach every working professional across the globe.
But more exciting news for your business is that only 3 million users like you share content on LinkedIn. Due to this, there are 9 billion impressions in the LinkedIn feed every week.
This clearly indicates that your post or form on LinkedIn reaches a much wider active audience than any other platform.
Streamline Workflow
The LinkedIn lead generation system provides you with more than just a basic form to collect information. With the introduction of lead generation in LinkedIn other additional features such as CMS and CRM connectivity, automatic customer data collection, funnel conversion, deep data analysis, etc rolled in.
It streamlines your work by collecting the data and arranging them, analyzing the data for better understanding, and navigating your marketing. And these features aren't limited to LinkedIn.
You can easily integrate this with your MailChimp, Hubspot, Leadforce, etc useful service hence making it much easier to understand your customer and work according to it.
Also, Read- Best Marketing Apps for eCommerce Business
Detailed Leads
If you are getting something beneficial, then so does the user filling the lead. When you prepare your queries that you can ask your customer, LinkedIn allows about 7 predefined questions on the forum.
But the real magic starts from here. When a user clicks on the lead form to fill it, LinkedIn automatically fills the information of the user from his or her profile. Hence the chances of getting more leads increase.
No one will have to fill in the answers step by step. Hence just with two clicks, they can fill in the lead. Quick and easy for both you and the user.
Redirection
What shall happen once the user goes through the LinkedIn lead generation is another important question. Mostly, it is overlooked but you should not leave your potential customer hanging this way.
LinkedIn allows you to use this opportunity, where your customer is already trusting your brand, to redirect him to your website. Now, this can be your about page, your blog, your product, or anything.
7 Top LinkedIn Lead Generation Strategies you can use
Optimize Your Profile
The very first Linkedin lead generation strategy you shall need is to optimize your profile. This overall makes your profile trustworthy for people coming across you or when you approach them.
The optimization mainly includes
Profile Image – A profile image of your headshot. People tend to trust ids that have more authenticity. Having a profile image shows that you are a genuine person who would like to connect with them.
Your Work- Just beside your profile image people can read how you are and at what post your work is on. LinkedIn allows you to add anything here, but in order to build connections, make sure you add your active position in your company and the name of your company.
Your experience- LinkedIn is a professional platform. People tend to connect to people who can deliver some kind of value to them. Hence make sure you keep your experience section updated. Fill in your experience, your skills, and the work you have done in the past years.
About you- Lastly, the most important section that you should optimize is the about section. Keep it simple, creative professional. Find your common ground where you can tell about yourself in an interesting manner to other professionals.
Target Decision Makers
Now as you are on the way to optimizing your profile for the LinkedIn lead generation make sure you optimize it for the readers. Especially for the reader's who have the authority to make decisions in a firm.
No campaign for lead would be helpful if the decision-makers such as CEO's, MD's, or directors allows it. Hence they are your customers when you talk about the B2B segment. This would be a very wise LinkedIn lead generation strategy, as you won't just build your image but would also come out to be authoritative on their front.
Do Basic SEO
The next LinkedIn lead generation strategy would be to optimize your profile by keeping basic SEO knowledge in mind. LinkedIn has a 100/100 Moz score and works similar to Google if you don't know.
Hence, having basic SEO would allow you to rank higher in LinkedIn as well as Google. For this, you shall use proper keywords in your profile. Again, spamming keywords isn't recommended as it is bad SEO.
You shall also use long-tail keywords for better optimization, and targeted reach. You can learn more about eCommerce SEO Mistakes that you must avoid.
Do not Spam
Building connections on LinkedIn is very important for any of your LinkedIn lead generation strategies. But at the same time, it is very important that you don't go spamming your request to random people.
Find out the people who can be your potential customer in the future. Businesses that have higher chances and are looking for service like you would surely be interested in building a connection with you.
Also, it is recommended that when you share posts on LinkedIn, let it also be other than buying and selling. Moreover, try to think about what your customer would like to buy. Even while approaching them through messages, always personalize the post according to the likes of your potential customer.
Use Organic Growth Techniques
When we talk about LinkedIn Lead Generation Strategies, you shall remember that LinkedIn posts have the most organic reach compared to any other popular social media platform like this.
Hence you can get the most out of LinkedIn even without running any ads. Some of the popular ways are to be consistent. Be regular and be active. This way you would come across people who may be interested regularly.
Use relevant hashtags and tag other companies when you post about them. This will give you more reach when they like your post.
Also, Read – How Outsourcing Can Help You Grow Your Small Business
Funnel your leads
Remember one thing for sure. NEVER try to sell a product to your connections. And when we talk about "not selling" on LinkedIn, it means no 'direct selling'. In this the following LinkedIn lead generation strategy, you would be sharing posts, images, and blogs links to educate and aware your audience about your product and how is solving their problems.
This way when they go through your posts and know more about your service. If they find it somewhat useful they would willingly fill in the leads. The point to note here is that LinkedIn is the number one platform for sharing B2B content.
Also, LinkedIn makes about 50% of all the social traffic a website or blog gets. This means you have a higher chance of traffic and lead when you are active on LinkedIn.
Use LinkedIn Ads
Lastly, the LinkedIn lead generation strategy would be running ads. As we have explained all the benefits above we are sure that you know why LinkedIn ads would be best.
You get target leads, more potential customers, and more branding simultaneously. In addition to that, running LinkedIn ads for leads is easy as well as cheaper than the Google ads when you count in the potential conversion you get.
Conclusion
With this, we have successfully shared the benefits of LinkedIn lead generation and the best LinkedIn lead generation strategy that you can use from today itself. It is very important to note that, unlike other platforms, here your prospect would already know what he or she is stepping in.
If you can't see what your customer wants, running ads wouldn't be recommended. Rather first be active on this platform. Understand what their likes are. See What kind of posts do they share and form similar kinds of content.
Other than this if you observe your competitors on LinkedIn, you can curate LinkedIn Lead Generation Strategies on how to outrank them with simple On-page SEO techniques.
Beautiful product images across your website.
Background Removal, Clipping Path, Color Correction, Cropping & Resize, Retouching, adding Shadows, and more.

Try PixelPhant for free
No Card Details Required