Top 10 Inventory Management Software For eCommerce Business
March 8, 2021 in eCommerce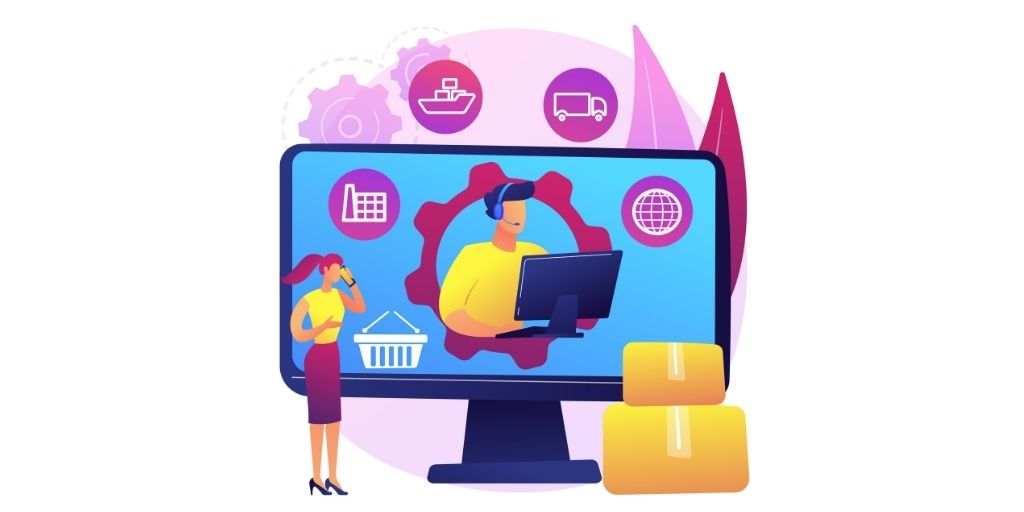 Inventory is a crucial part of every online business and it's highly important to manage it in an appropriate manner either manually or with the help of inventory management software.
As per Storis, Businesses lose approximately $50 billion in the US every year due to a lack of inventory management.
If you keep too much inventory then you're wasting a lot of space in your warehouse that you can utilize for some other purpose. If you've rented a warehouse, you must only be needing a much smaller warehouse than you're paying for now.
Also, overstocking can also lead to the damaging of products, and meanwhile, your products may become outdated and unfit for selling.
On the other hand, if you run out of inventory by keeping only a few pieces of your products, then you may lose customers as they may choose someone who can fulfill their needs immediately.
In one way or the other, you end up losing millions of dollars in a year. However, this can be avoided if you start relying on inventory management software.
With the help of inventory management tools, you can keep a track of what you have enough in your stock and what is going to get out of stock soon to make timely decisions.
You can also keep a track of your fast selling products and the products that don't get sold frequently.
This means that you can order more inventory of the products which will sell faster and keep a low stock of those products which will take time to sell.
In this article, I've listed the top 10 inventory management software that you can choose from to make your online store more organized and planned.
Top 10 Inventory Management Software
1. Ordoro
Ordoro is the best inventory management software for eCommerce businesses. With Ordoro, it's easier to work with multichannel selling. You can create 'hero' products within your inventory system.
With this, you can update descriptions, images, branding, and more across all your sales channels. Ordoro is also great for you if you're involved in dropshipping as it offers amazing vendor management features.
One of the best things you can do with Ordoro is to play a FOMO marketing strategy to encourage your buyers to buy faster. What you can do is that you can strategically oversell your products or limit the number of in-stock items visible to your shoppers.
Both of these actions can create an illusion of scarcity and encourage your buyers to make a purchase before you run out of products.
2. Zoho Inventory
With Zoho inventory management software, you can manage inventory, purchase orders, sales orders, and shipments effortlessly. It is equipped with an end-to-end tracking system that allows you to track the movement of each item from warehouse to salespoint.
It's a budget-friendly inventory management tool, good for both small business owners as well as larger companies. The price to use this software starts from just $49 per month/user.
3. NetSuite ERP
NetSuite ERP is a cloud-based inventory management software that helps your eCommerce business to streamline its supply chain from one end to another along with financial management operations.
Benefits
You have complete control over your inventory with real-time and detailed visibility.
You can also integrate this inventory software with your company's existing CRM(Customer Relationship Management) and other web investments.
Drawbacks
This inventory management tool isn't compatible with Linux and Windows mobile phones.
The software is great for the enterprise but may not be as affordable for small eCommerce businesses.
There's no live support, but you may get in touch with them through emails and calls via their ticketing system.
4. ShipMonk
ShipMonk is a one-step inventory management software that takes care of order management, delivery duty management, FBA prep service, crowd-funding, and much more.
The benefit to choose this inventory management tool is that it allows you to manage shipping discounts and you get an excellent customer support team to back you up in trouble.
ShipMonk is best for small and medium eCommerce business owners. In fact, this is one software that's ready to negotiate its prices on request! How more reliable could you ask for.
5. Finale Inventory
Finale Inventory management software offers multi-channel management solutions for your eCommerce business. It has a powerful reporting engine along with a wireless barcode scanning feature.
You can subscribe to this software under 4 different plans, namely Bronze, Silver, Gold, and Platinum for $99, $275, $449, $649 per month respectively.
6. Sellbrite
Sellbrite is one of the most sorted inventory management software for your business. It's user-friendly, and it starts at only $49/month. It helps in creating a balance between stock, sales, and purchase orders.
If you get stuck with something, Sellbrite has amazing and helpful customer service to walk its clients out of trouble.
Since it supports multichannel selling, you can handle your FBA quantities across all other channels with the help of its automatic inventory adjustment features.
7. Acumatica
Acumatica allies unlimited users to use it with no additional expenses. It's user-friendly and free from the hassle of software installation. There are no hidden maintenance or management fees and no device upgrades required to work with it.
All such features along with the general inventory management software features make Acumatica a perfect choice for small and mid-market organizations.
8. inFlow Inventory
If you're looking for a budget-friendly, easy-to-use inventory management software, the inFlow Inventory should be your first choice.
inFlow On-Premise can be used for free or you can enjoy more features with inFlow's paid plans starting from $71/month.
However, there's one huge drawback that can affect you if your eCommerce business faces frequent sales. inFlows restrict the number of orders that you can process. Even if you go for their most expensive plan, you can't input more than 5000 sales orders per month.
If that's not an issue for you, then the software works best but if that concerns you, you may choose other software like Zoho from our list to get another budget-friendly inventory software.
9. Quickbooks
Quickbooks, formerly known as Tradegecko inventory management software starts from $39 per month and you can get their best plan at a maximum of $599 per month. However, they're $199 per month plan can work best for you if you've crossed your startup phase and are working as a small eCommerce business owner successfully.
You can sell products on the go through its mobile app. It also helps manage your supply chain along with the order management system.
Its user-friendly interface works efficiently with better visibility of data and sales leads that saves a lot of your time.
10. Stitch Labs
Stitch Labs helps you eliminate the problems like shortage of inventory, over-purchasing, late deliveries, maintaining multiple warehouses, inventory accounting, and cost management.
This is an advanced inventory management software that benefits your eCommerce business by centralizing inventory and controlling sales, purchases, and orders.
Stitch Lab also backs multichannel selling and provides detailed reports to view previous stock, financial location, cost allocation, low stock alerts, and sales velocity that helps you better forecast your future.
Conclusion
Inventory management software is highly efficient in organizing your inventory and your overall back-end working system. It gives you time and space to invest your efforts in other tasks as the software takes away all the trouble that you face every day related to inventory management.
If you wish to learn more about eCommerce, product photography, Product photo editing, and how to grow online, subscribe to the PixelPhant email newsletter below.
Try PixelPhant for free
---
Use PixelPhant to get more conversions for your online store with better product images.

Background Removal | Clipping Path | Color Correction | Cropping & Resize | Retouching | Shadows