How To Use Instagram Reels Marketing To Grow Your Online Store?
Updated on June 20, 2023 in
Ecommerce
by
Alifiya Mustafa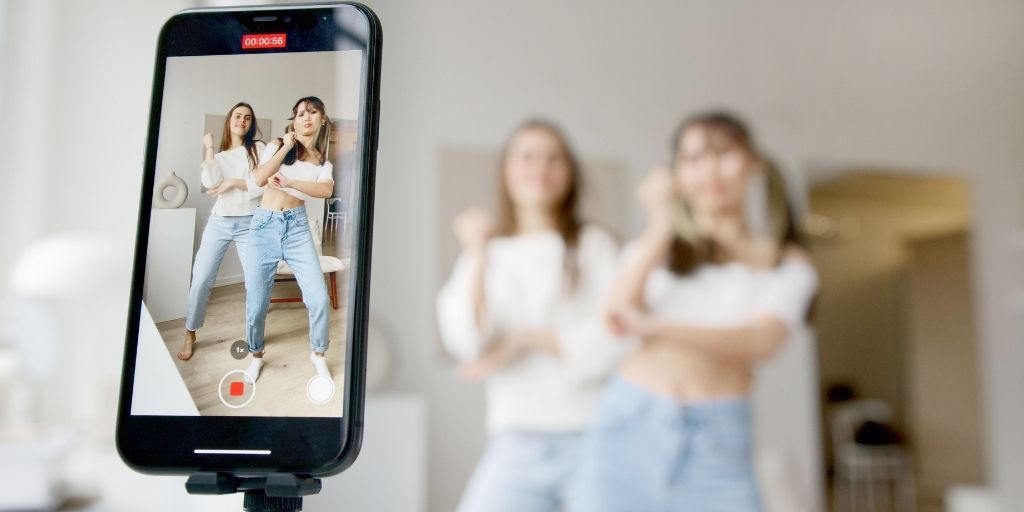 Social media is catching an astonishing speed into promoting online businesses and influencing billions of people into deciding what to choose and what not to choose.
And from all the social media platforms available right now, Instagram is the king for many. It currently has more than 1 Billion monthly active users.
As compared to Facebook, Instagram can generate 4 times more engagement easily and now you have one more feature added to it – Instagram reels marketing!
Started with just the purpose of social photo sharing, Instagram has now become the trendsetter and plays a vital role in either making or breaking a business. If you can succeed in pleasing Instagram users, consider your business as one of the winners!
If you own an online store and wondering how to boost your success, then there could be no better answer than Social media marketing.
As per the sources, 200 million Instagram users visits a business profile daily
80% of the Instagram users' buying decision is influenced by Instagram
Instagram's potential advertising reach is 849.3 million users
With such a great approach, Instagram has now understood its worth and so have the buyers and sellers.
If you are an eCommerce business owner who uses Instagram for marketing, you must be familiar with the promotions, ads, posts, and stories that Instagram allows you to use to reach a wide range of audiences. Well, It hasn't stopped there.
By the end of 2019 and officially in 2020, Instagram introduced its brand new feature called Instagram Reels. Since then, the users as well as the sellers are going loco over it!
Instagram reels Marketing has become a new trend in the eCommerce business and its success is encouraging more and more sellers to utilize it.
For example, two-thirds of the NBA's franchises have posted at least one Reel since the feature launched in the US and they are getting 22% higher engagement with Instagram Reels marketing campaigns as compared to Instagram posts or Instagram Stories.
What are Instagram Reels?
Instagram Reels is a newly launched feature of Instagram that allows you to make short, creative, fun, as well as informative videos that can be shared with anyone on Instagram.
Why Reels are better than Instagram posts or stories?
Instagram Reels marketing can be better than your business posts or stories as these short videos are more engaging.
Where people can remember just 10% of the texts, visuals can improve recall by 65%.
The human brain is more responsive to visuals as compared to the texts, and it is even better if those visuals can be more interactive with movements, actions, and sounds.
How can I use Instagram Reels marketing for my eCommerce business?
Instagram Reels marketing can be a great way to boost your growth and promote your brand and products in a better and trendy way.
However, you might wonder about what videos can you create that aid in your online store promotion. In this article, you will be learning about the ways and the types of videos that you can create for your Instagram marketing campaign.
1. Quick Tips and Hacks
The videos that show quick and creative tips are informative and fun to watch. These kinds of videos are likely to get good engagement as well as bring the product used in the notice.
For example, if you deal in apparel, you can create an Instagram reels marketing video that shows how to wear a loose T-shirt in 5 different styles or how your makeup products can be used to create natural looks, etc.
The advantage of making such videos spreads the word about your brand without hitting customers with your clinging approach to force them to buy your product. Such videos are simply seen for the sake of creative information that involves the usage of your product.
This light approach encourages the customers to find out who has posted and what product has been used. After which the chances of your customers getting interested in your product increases.
2. Educating on 'How-to'
There are thousands of How-to videos out there and they never go out of style. For every product that the customers buy, it interests them into finding out how to use it or in fact how to use it better.
Such videos also expand your Instagram marketing capacity as you can never run out of videos as long as you have different products.
This Instagram Reels marketing approach allows shoppers to see how you prefer the usage of your product and in what different ways can it be used.
Say, for example, you sell different flavors of coffee, for which you can make a video stating "How to make Tiramisu with a twist of 'ABC Coffee' ice-cream". This acknowledges your shoppers to discover a more creative way to use your product and influences them into using what they just saw.
3. Product Trailers
Think of a short, interesting product trailer or teaser to create a buzz about what is coming. Adding secrecy to even a simple thing can stimulate an environment of gossip about what's coming soon.
To build up the craze, you can use Instagram Reels marketing by shooting an interesting and short advertisement of your new product launch that throws light upon your new release as well as promoting the product before it's out.
This trick also encourages your customers into following your page to get more insights into your other products and what you launch in the future.
4. Short product detail explanation
You can use Instagram Reels marketing to brief your customers about your products. Tell them about the product details, features that people usually don't focus on, its benefits, its performance, etc.
Make your customers more familiar with your products and tell them your idea behind making it through your Instagram marketing campaign. Let them see the product from your eyes to increase its worth.
This marketing strategy is best for clearing the customers' doubts and questions too. You can explain what your product doesn't explain for itself.
For example, if you are making an Instagram Reel about a face wash that you sell, people might wonder if that's good for their skin. Here, you can tell them if the face wash is paraben and SLS free, or if it consists of any animal products or not. This clears their confusion and improves their decision-making.
Also Read: How To Start An Instagram Store In 6 Easy Steps?
5. Influence and inspire
Instagram influences 80% of the buyers' decisions. Then why not use Instagram Reels marketing for that?
Social media is an excellent platform for influencing, inspiring, engaging, and even educating people. Because it has no strict rules and is primarily used for entertainment, it becomes easy to get people doing things blissfully and voluntarily.
You can push your Instagram marketing campaign by creating inspiring videos that influence people into using the products used in the videos and using the way it was being used.
An example of it can be the home decor ideas that involve the showpieces or furniture that you sell. A living room or bedroom makeover video is a great way to inspire people into turning their home into something that resembles the videos they saw that you posted.
6. Take them to 'Behind the Scenes'
Take your customers to show them your roots. This creates a sense of belongingness and transparency. This allows them to see what ingredients or methods make your product unique and worth buying.
With Instagram Reels marketing, you can show them where you get the ingredients for your products, or which community inspires you to create the kind of products you deal in.
Let's take the example of face wash again. If it is 100% vegan, then take them behind the scenes through your Instagram Reels and show them where you grow the aloe gel or any ingredients that you use in it.
Final Takeaway
Creativity never goes out of style, and customers adore the brands who keep up with the trend and surprise them with newer ideas through which they put out their content.
Content marketing has been in the trends for years and content doesn't just come in the form of blogs and articles, but YouTube videos, Stories, and ads are all part of the content. Also, you can take the help of some of the best marketing apps for your online business and make use of strategies like Instagram marketing and more.
Instagram Reels are an excellent way to please consumers without taking too much of their time and boring them with long explanations. These small, cute videos are entertaining and work as a great promotion strategy at the same time.
Make use of Instagram Reels marketing strategy and just wait for the growth in the number of followers, admirers, and improved conversion rates.
If you wish to learn more about eCommerce, product photography, product image editing, and how to grow online, subscribe to the PixelPhant email newsletter below. Also, if you are an eCommerce business owner, then it's time you start making your product photos more engaging and professional. Take your free trial with PixelPhant now👇
Beautiful product images across your website.
Background Removal, Clipping Path, Color Correction, Cropping & Resize, Retouching, adding Shadows, and more.

Try PixelPhant for free
No Card Details Required